This house. This bride. My best friend. These wedding images are so meaningful to my heart that it's impossible to explain into words. This Connecticut intimate backyard wedding will forever have my heart. Let me explain…
I grew up in this house. I spent 4 years of my life throughout high school letting myself in through the front door to find my best friend, Katie, in her bedroom. It was my second home where I formed an unbreakable bond with my two best friends during those fragile teenage years. Our friendship would continue to strengthen over the next 15+ years.
It was the three of us, always. The Triplets is what they called us. Katie, Leah and I would sleep in Katie's cast iron full sized bed, head to foot, foot to head. Me in the middle every time. We laughed the hardest when we were together. We slept under duvet blankets on her trampoline in the middle of her backyard looking up at the stars waking up with gigantic mosquito bites. If you're lucky, this kind of friendship only comes along once in a lifetime. We are the luckiest.
So when Katie + Marcio asked me to photograph their wedding to take place in her backyard where we slept under the stars, I knew I had to. Knowing Katie's artistic and brilliant being matched by Marcio's sentimental and gentle soul, it was the artist in me that couldn't resist the beauty that I knew was in store for me. But ultimately, it was the moments in this colonial home built in 1687 covered in art that would inspire me to create my best work. I wouldn't be able to anticipate the beautiful moments that would take place, like Marcio's mom making her famous Bolivian cheese bread recipe or when Katie's childhood au pairs surprised her all the way from Norway. I should have but didn't anticipate that Marcio's reaction to seeing Katie for the first time would be the most beautiful moment I've ever photographed.
Here lies a story of the day Marcio and Katie made their love forever.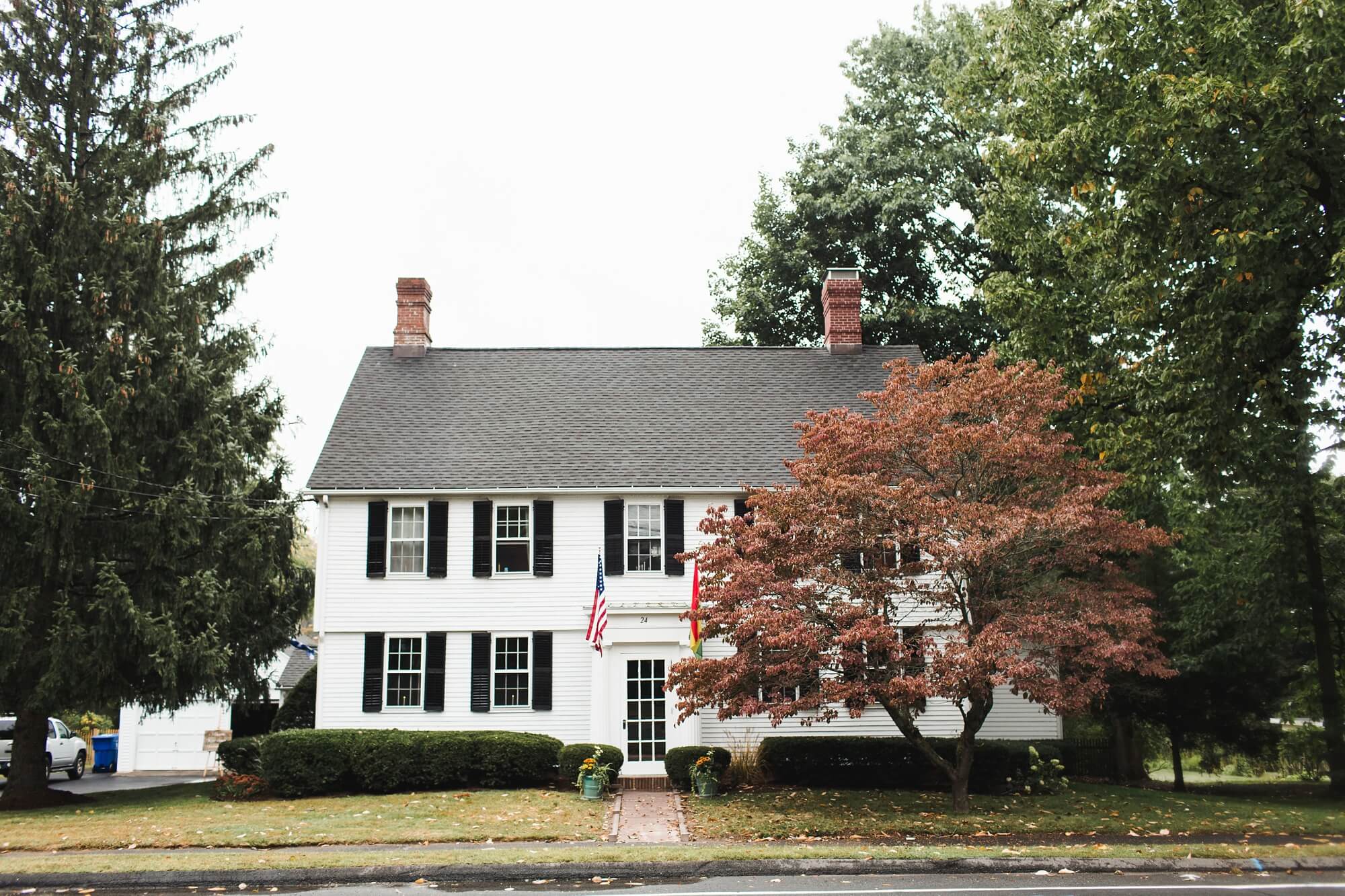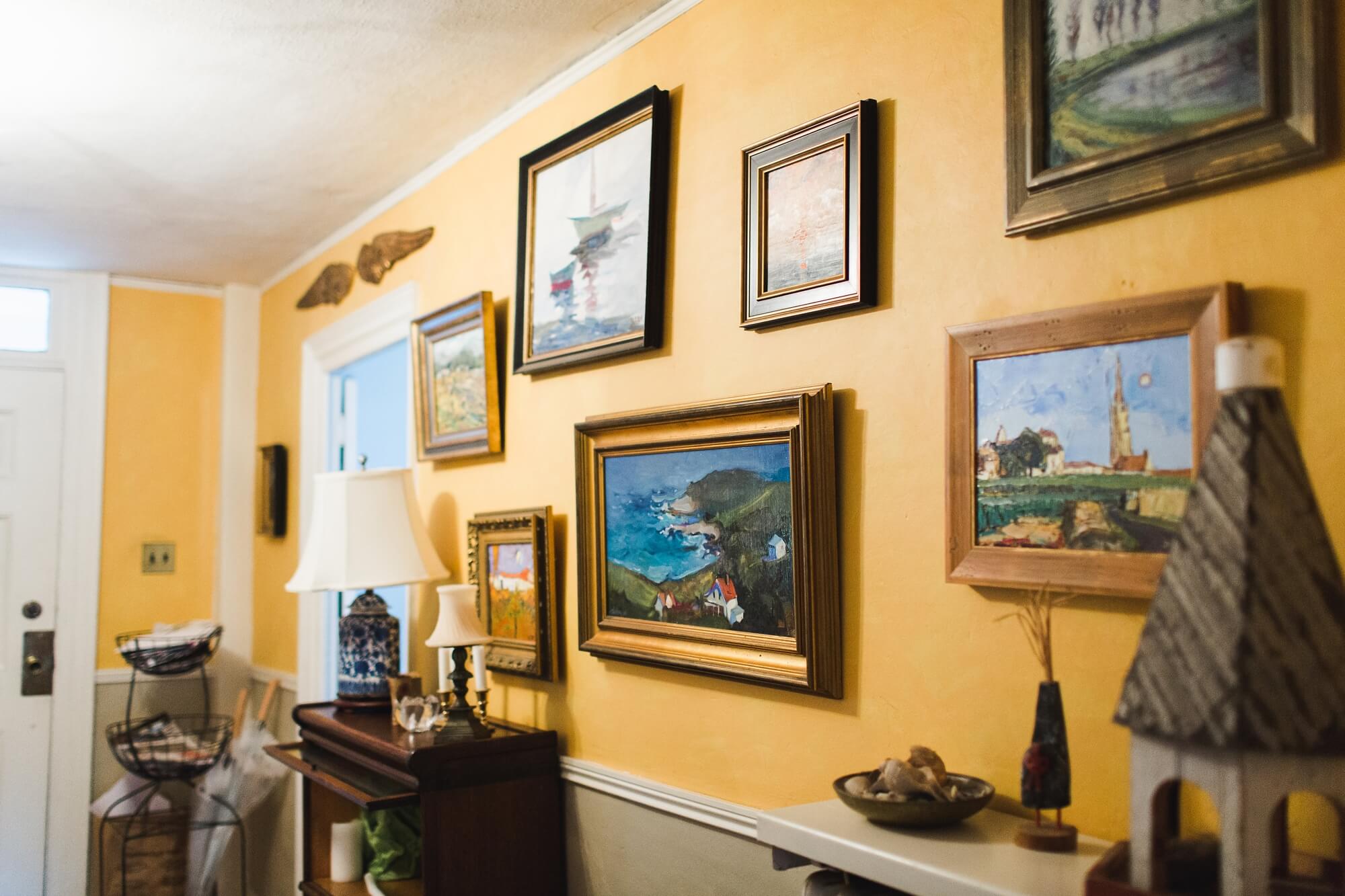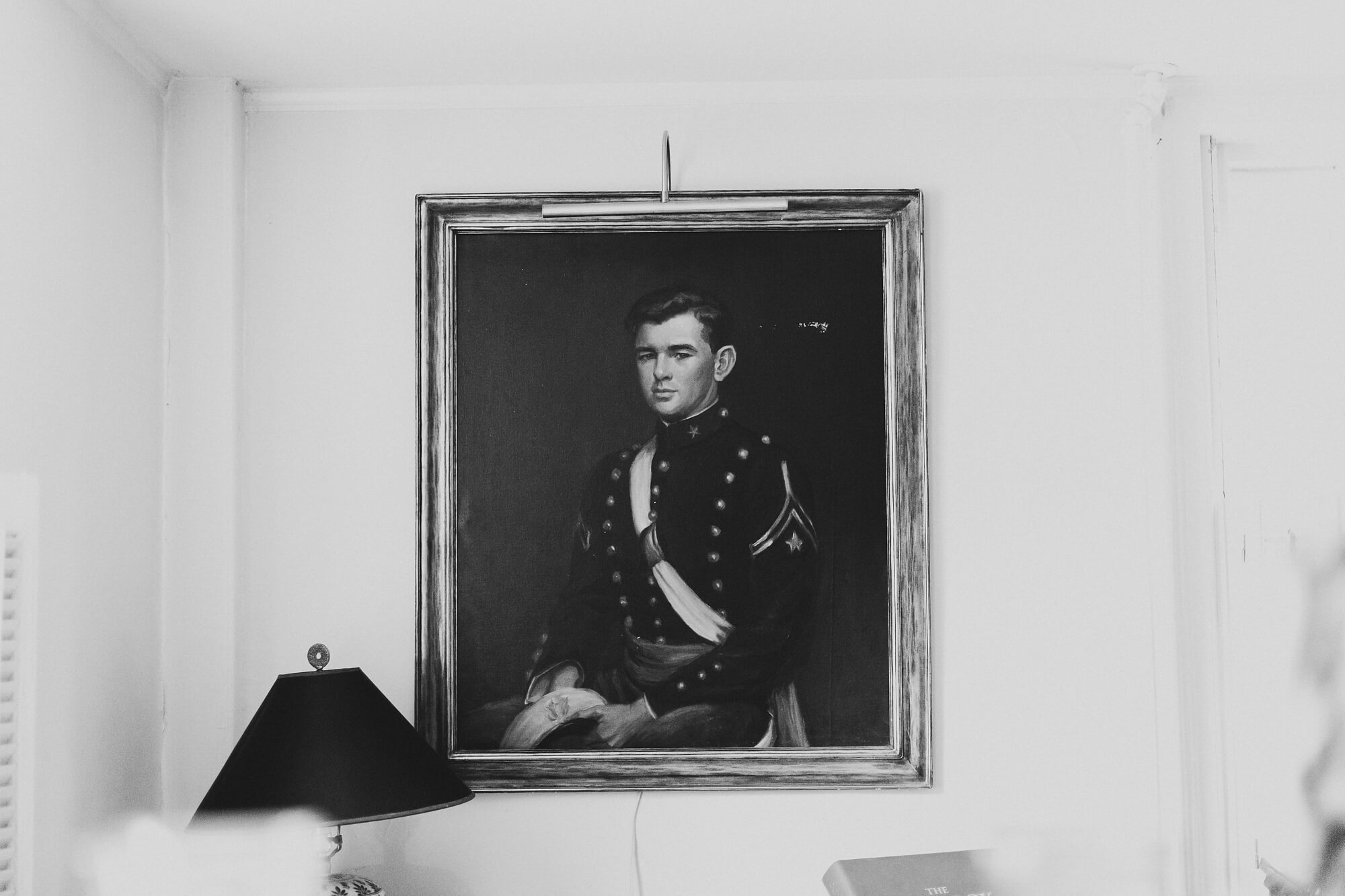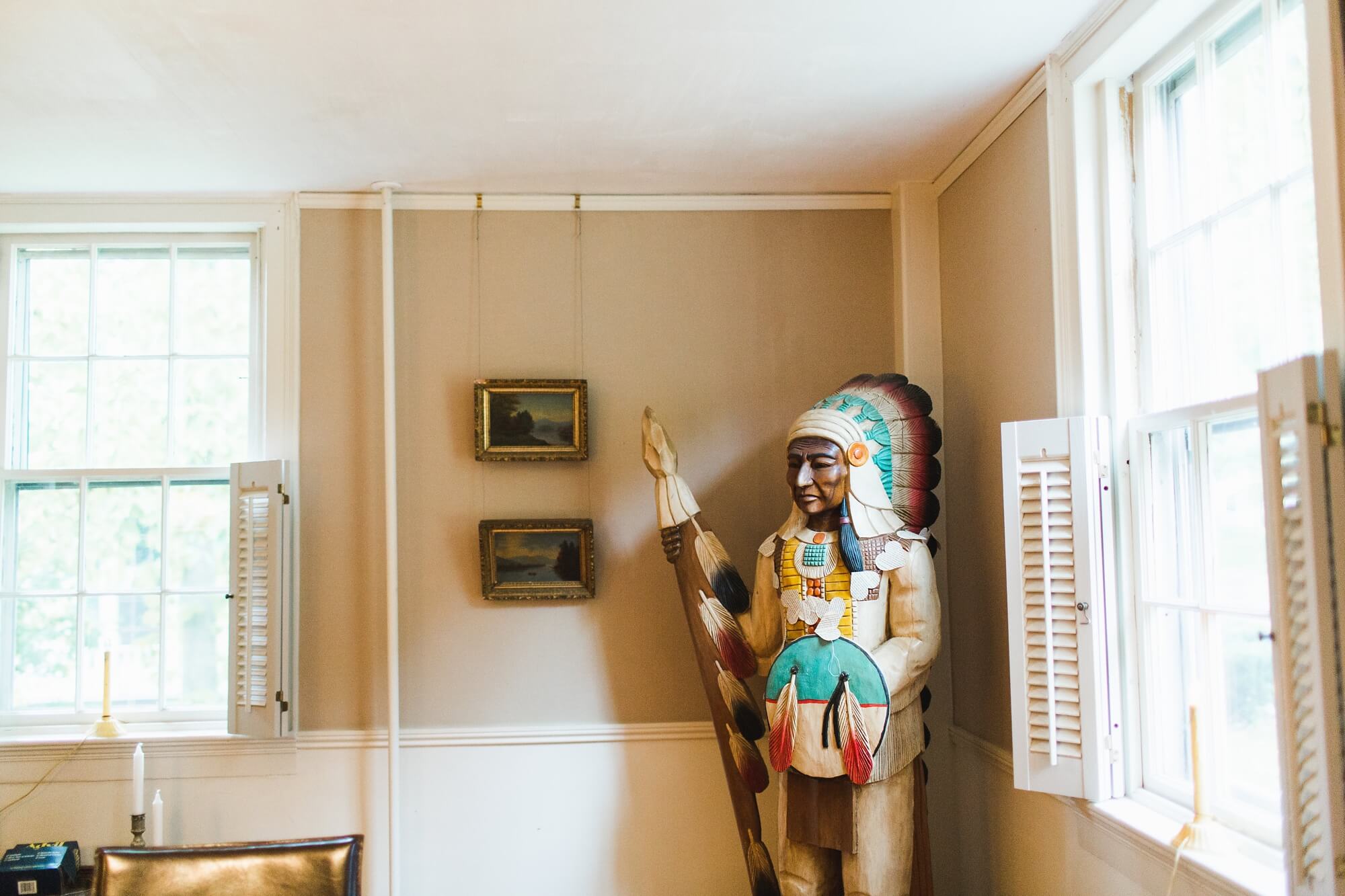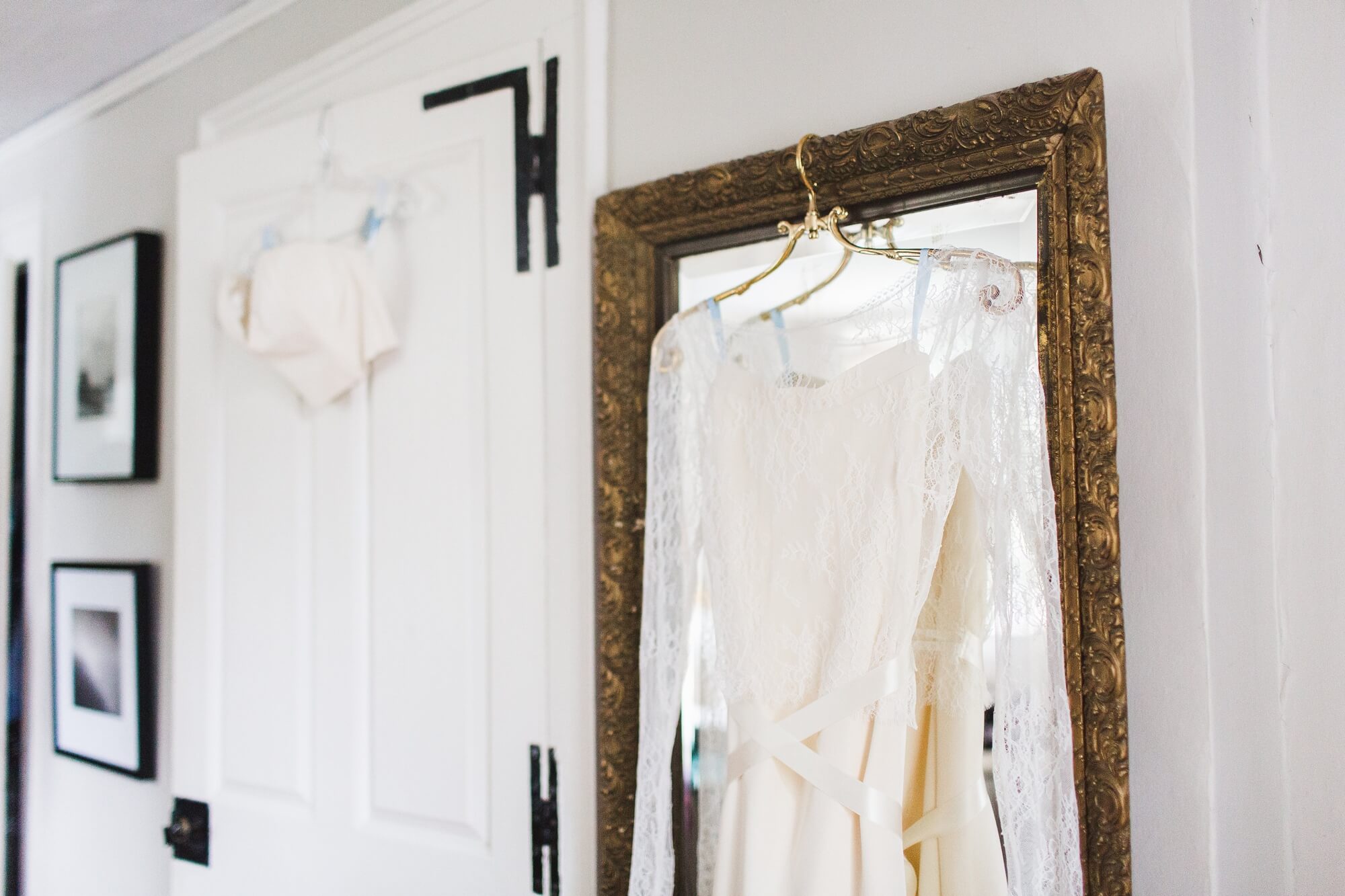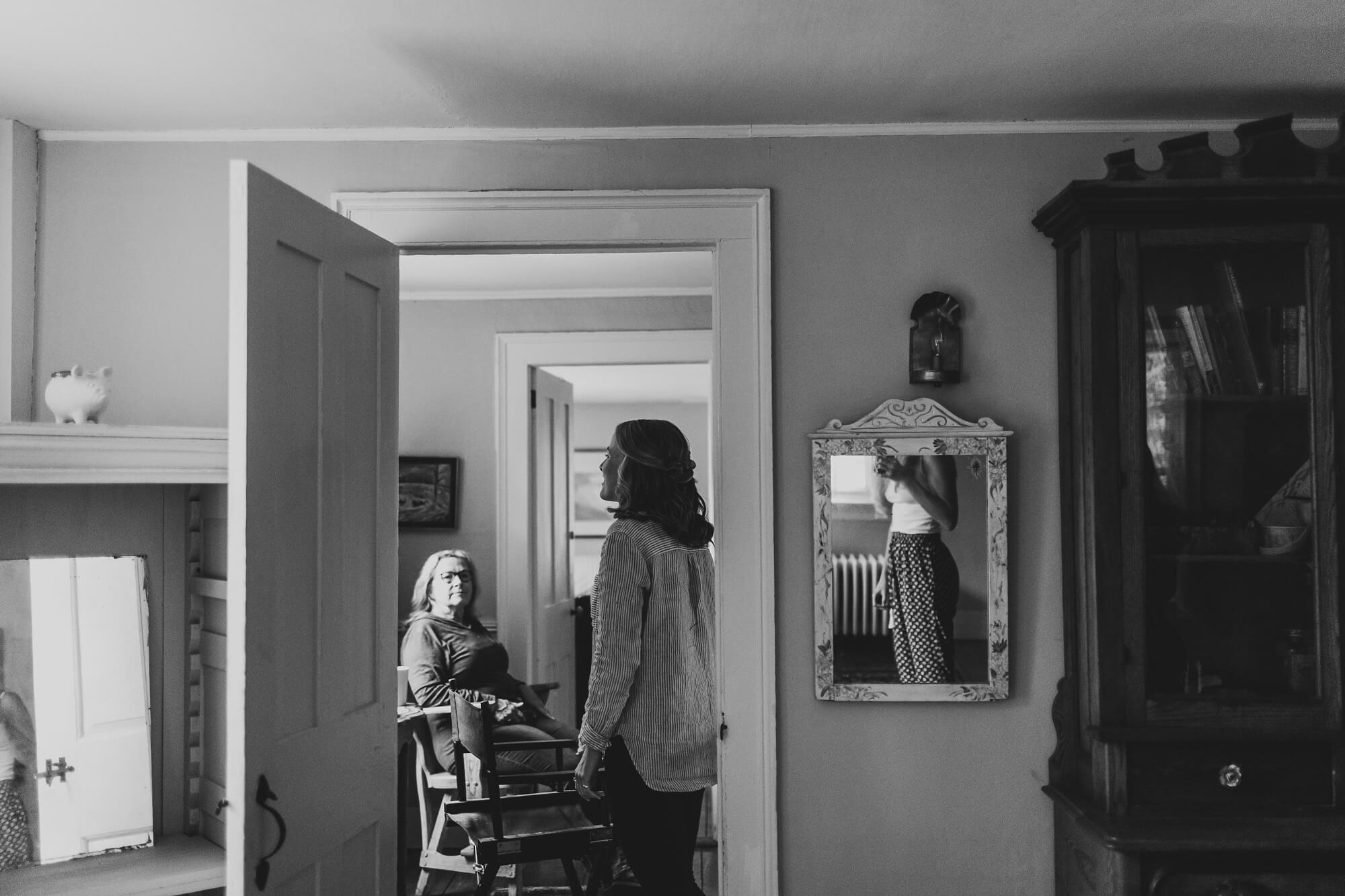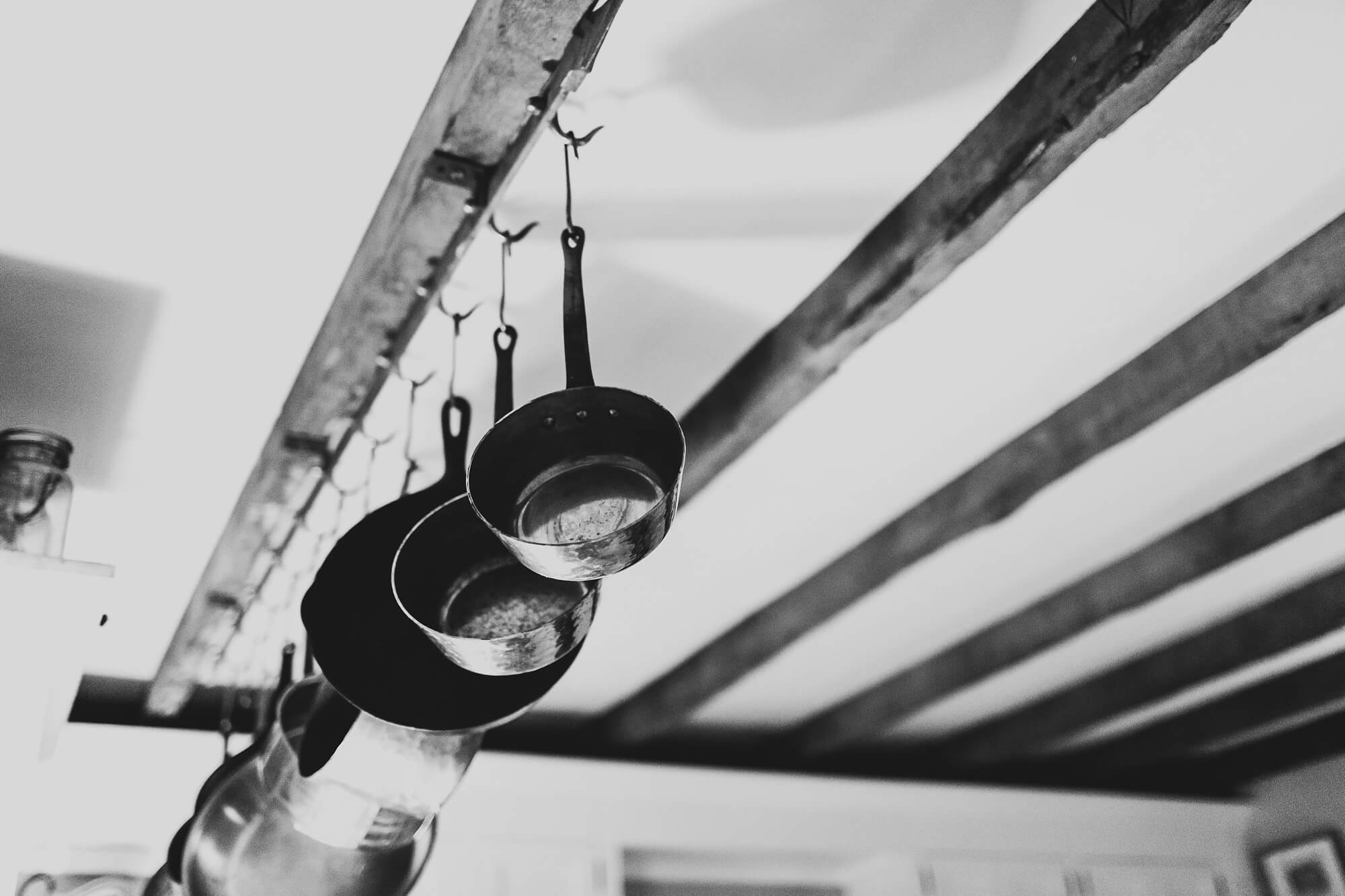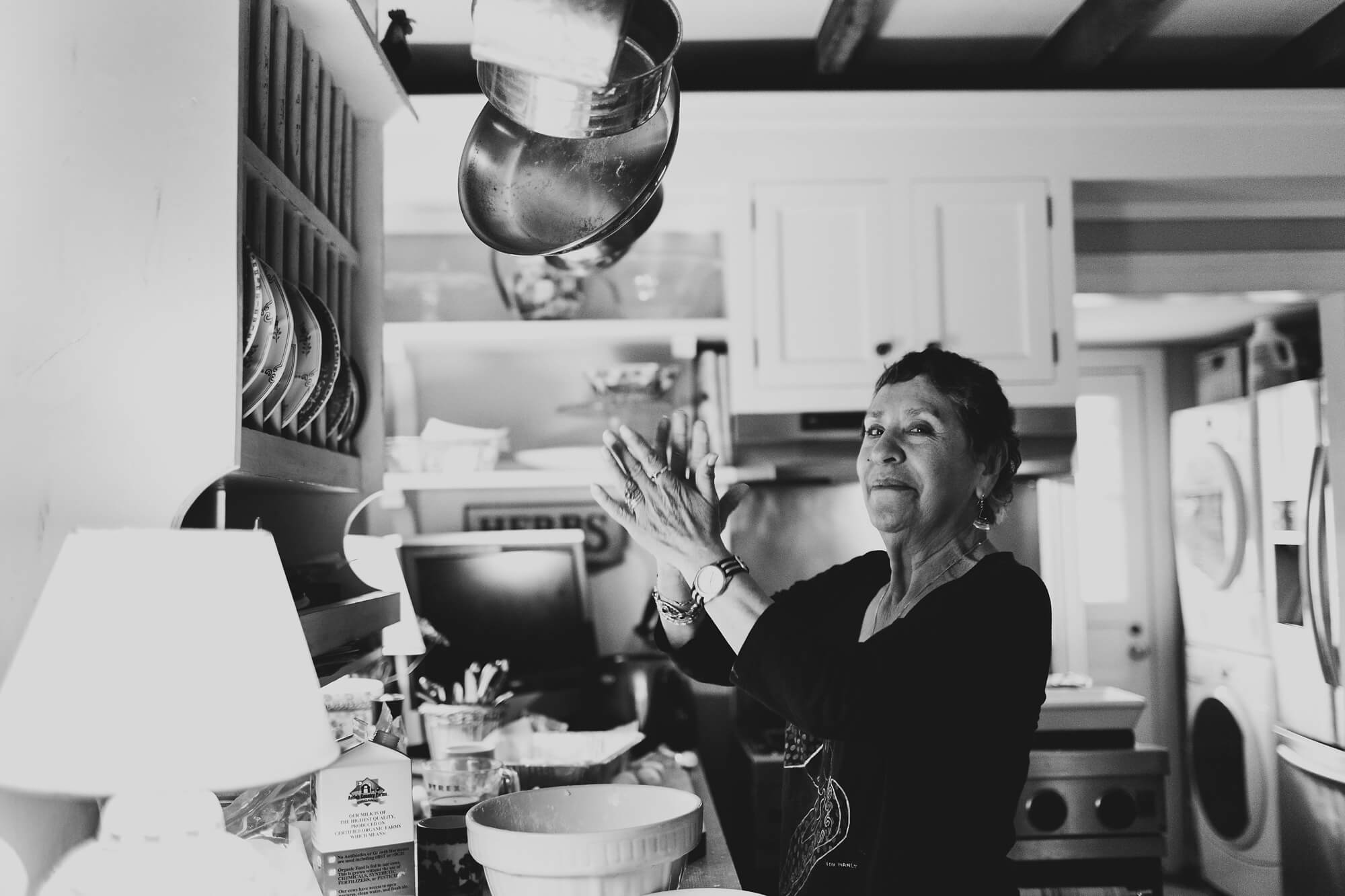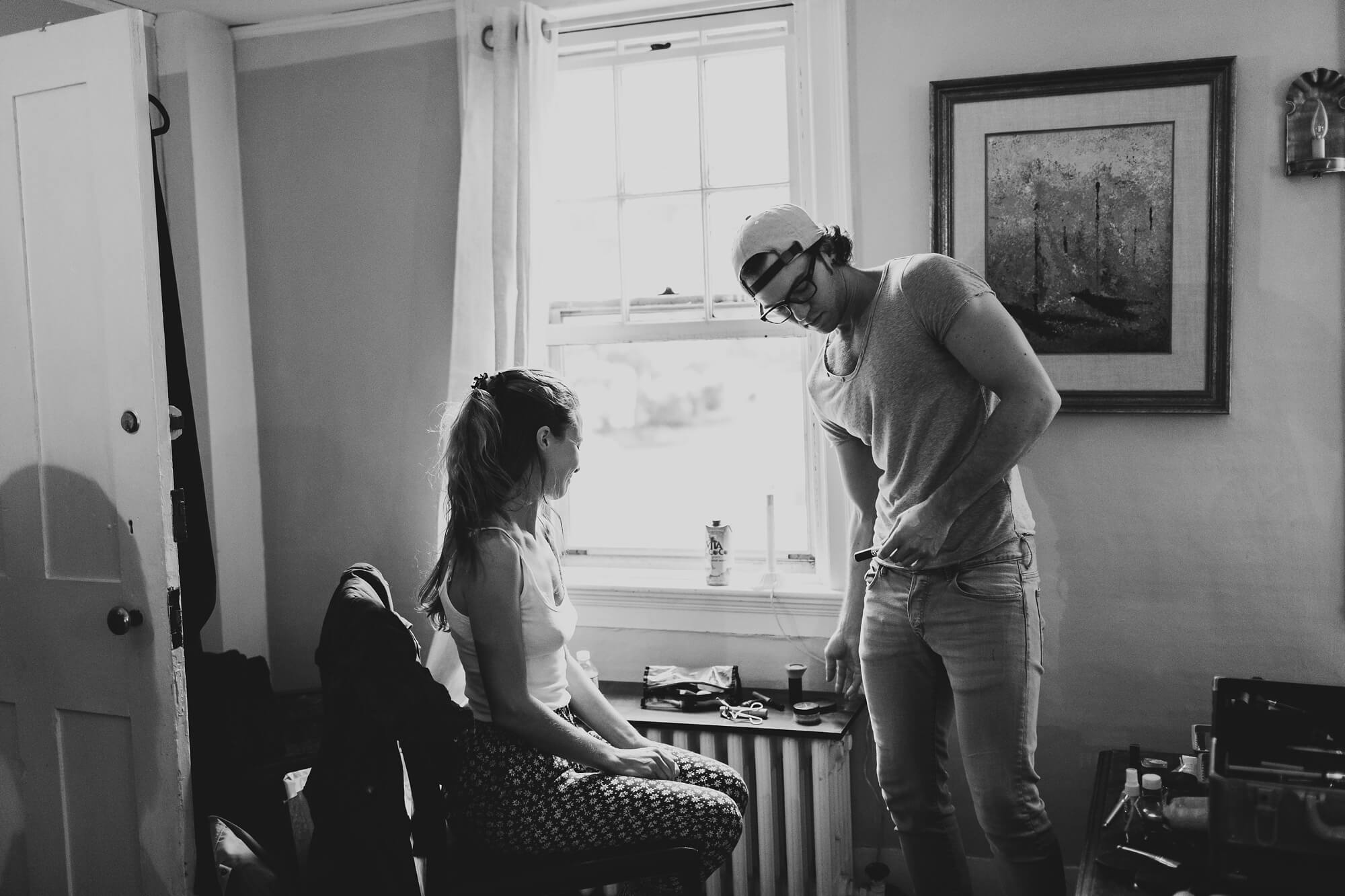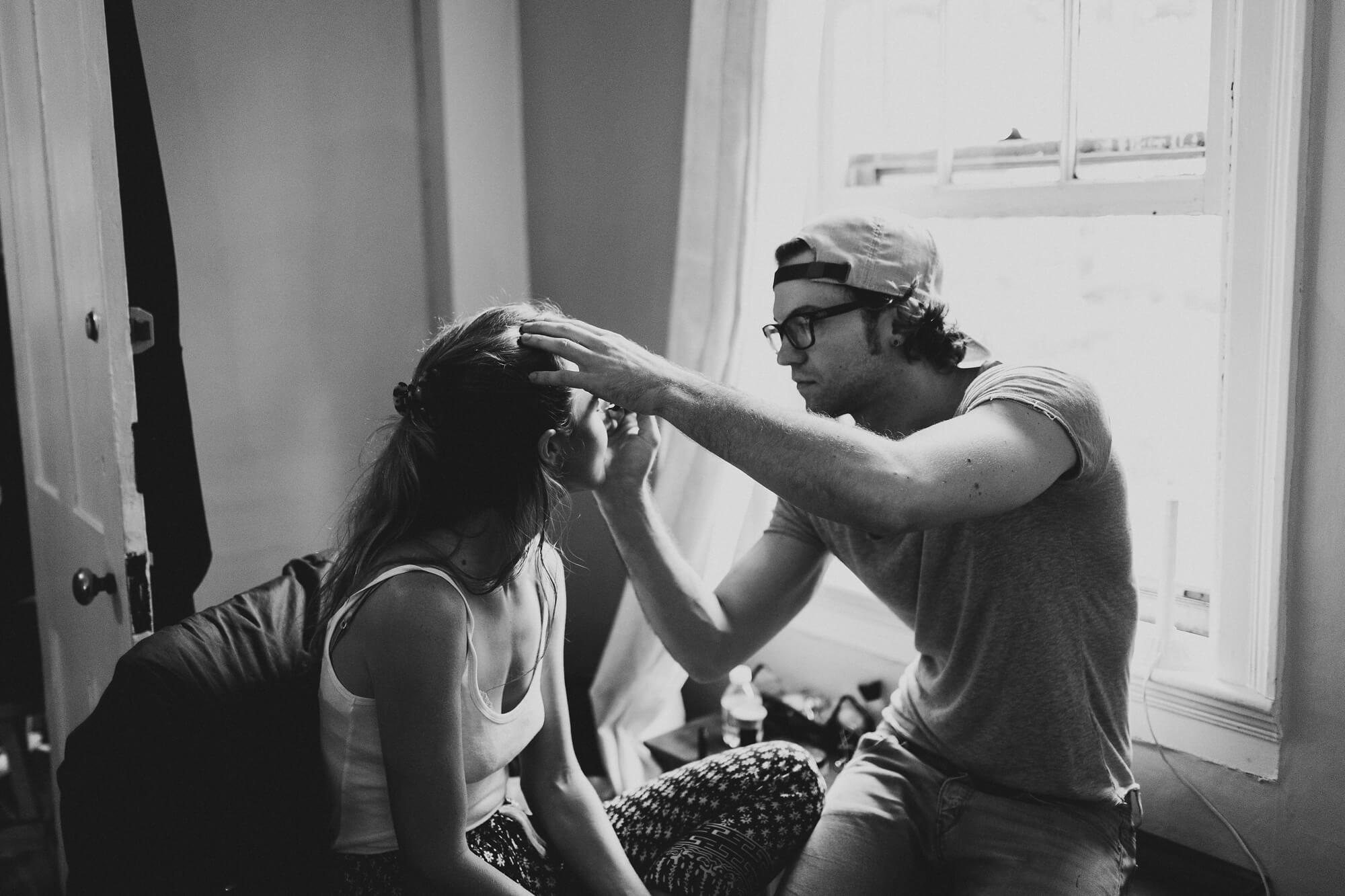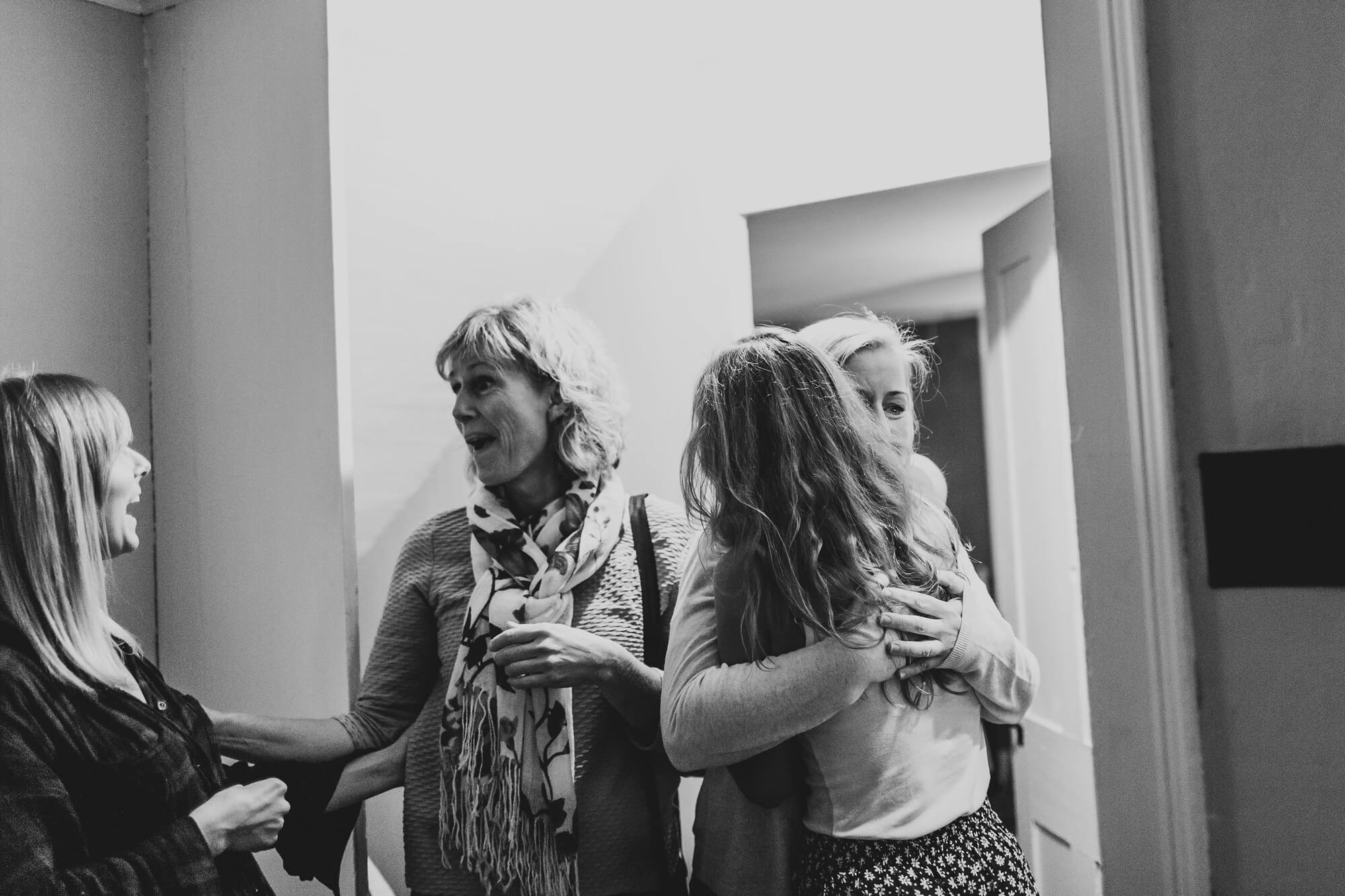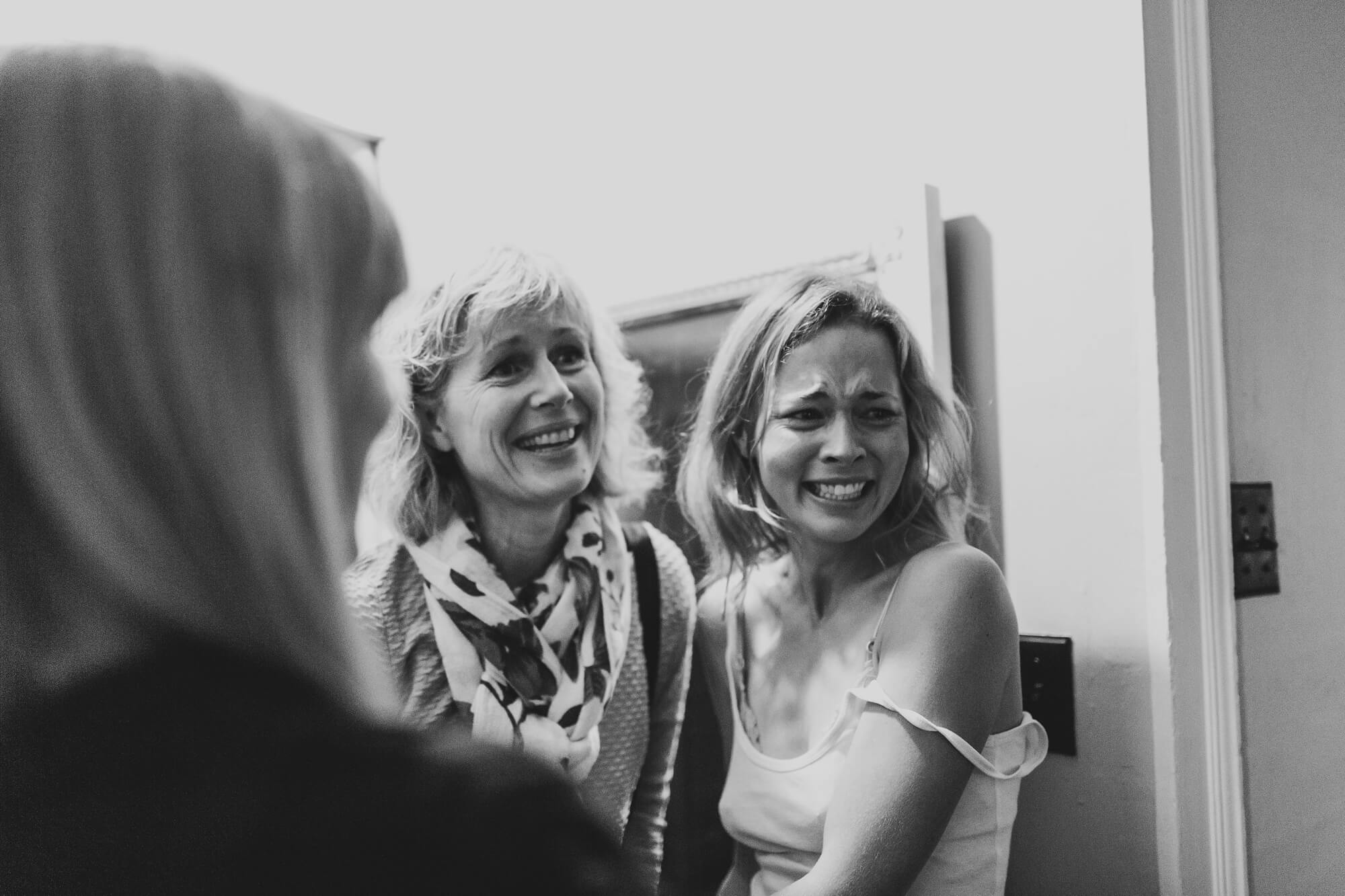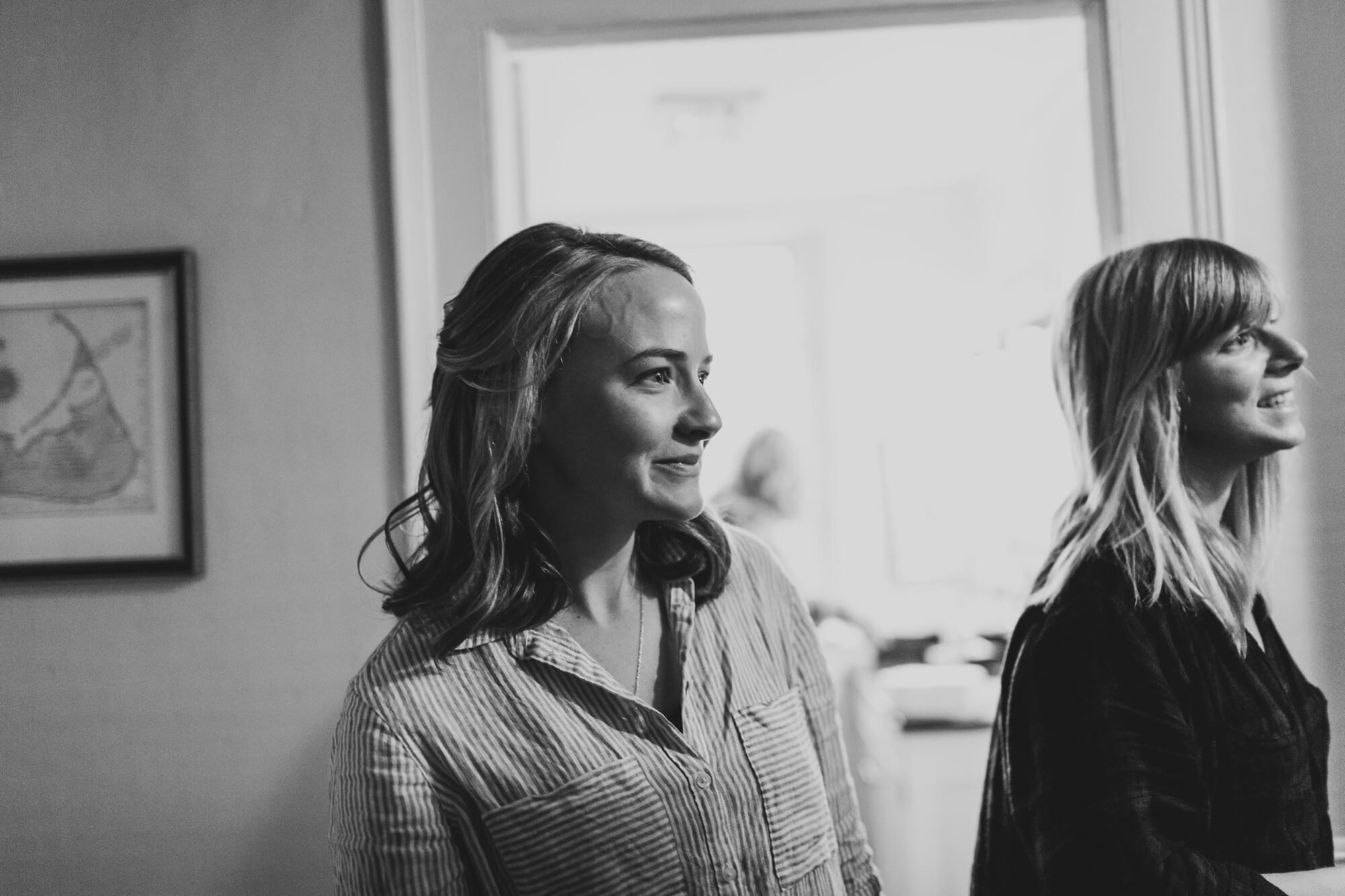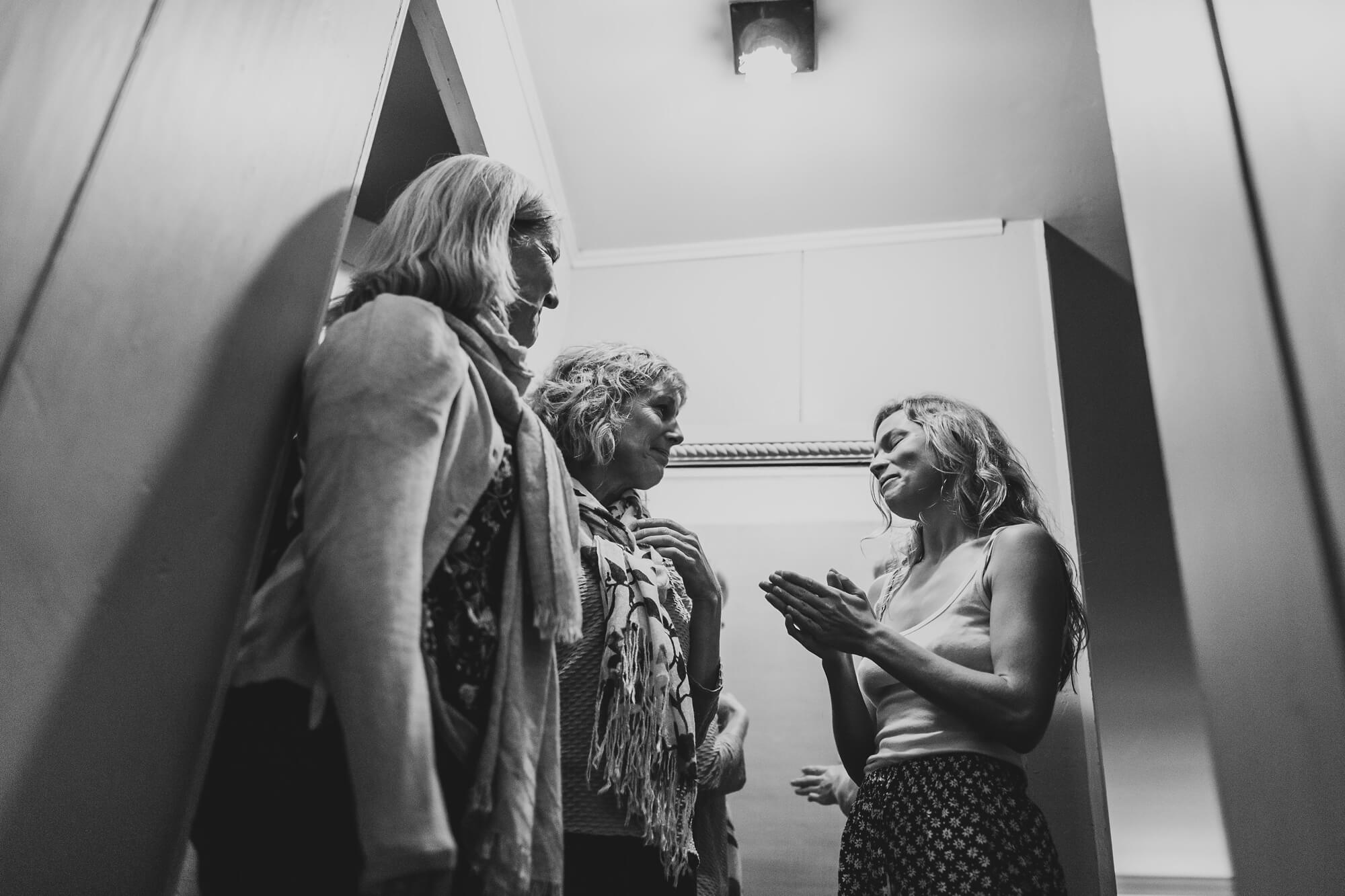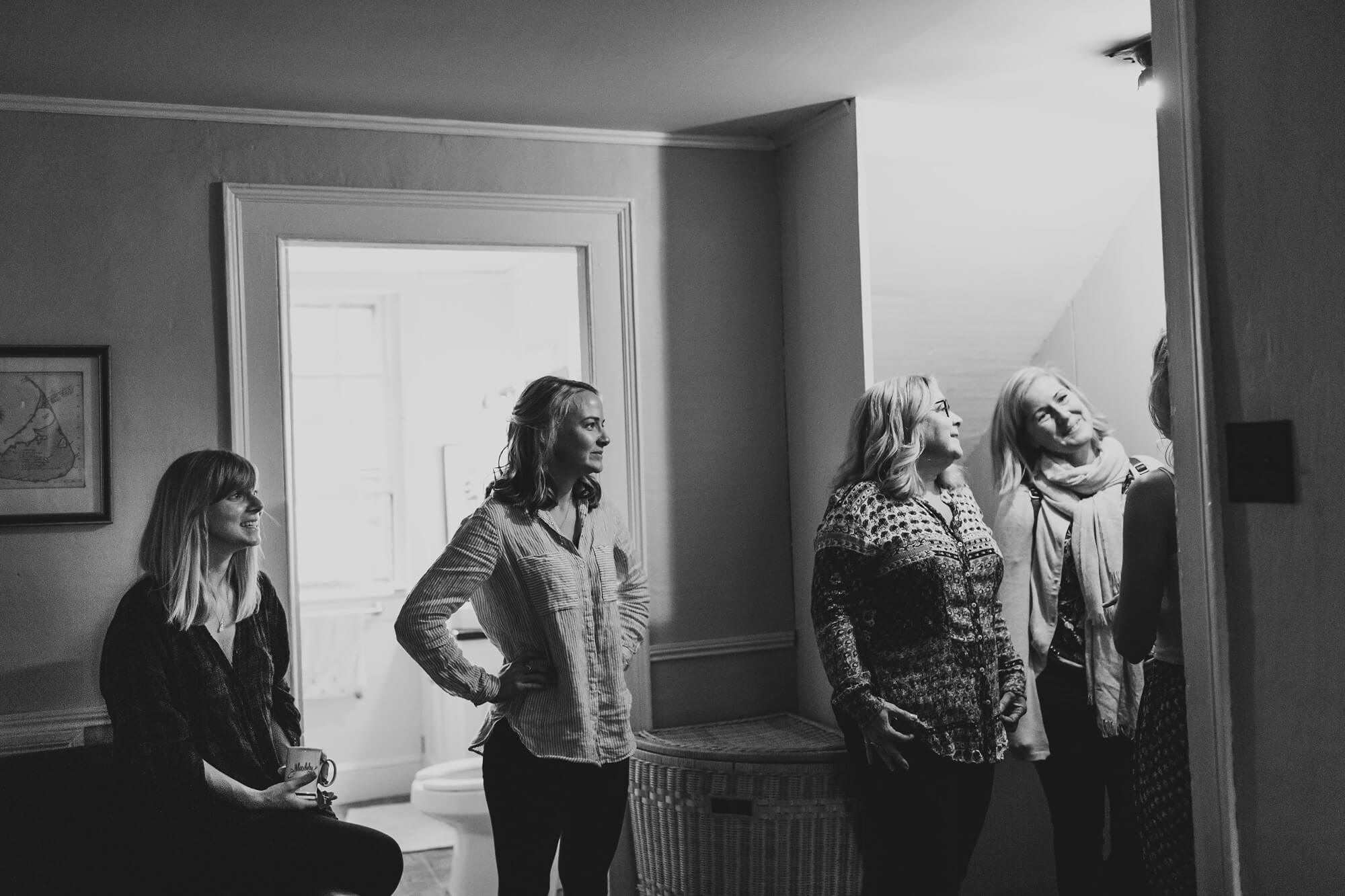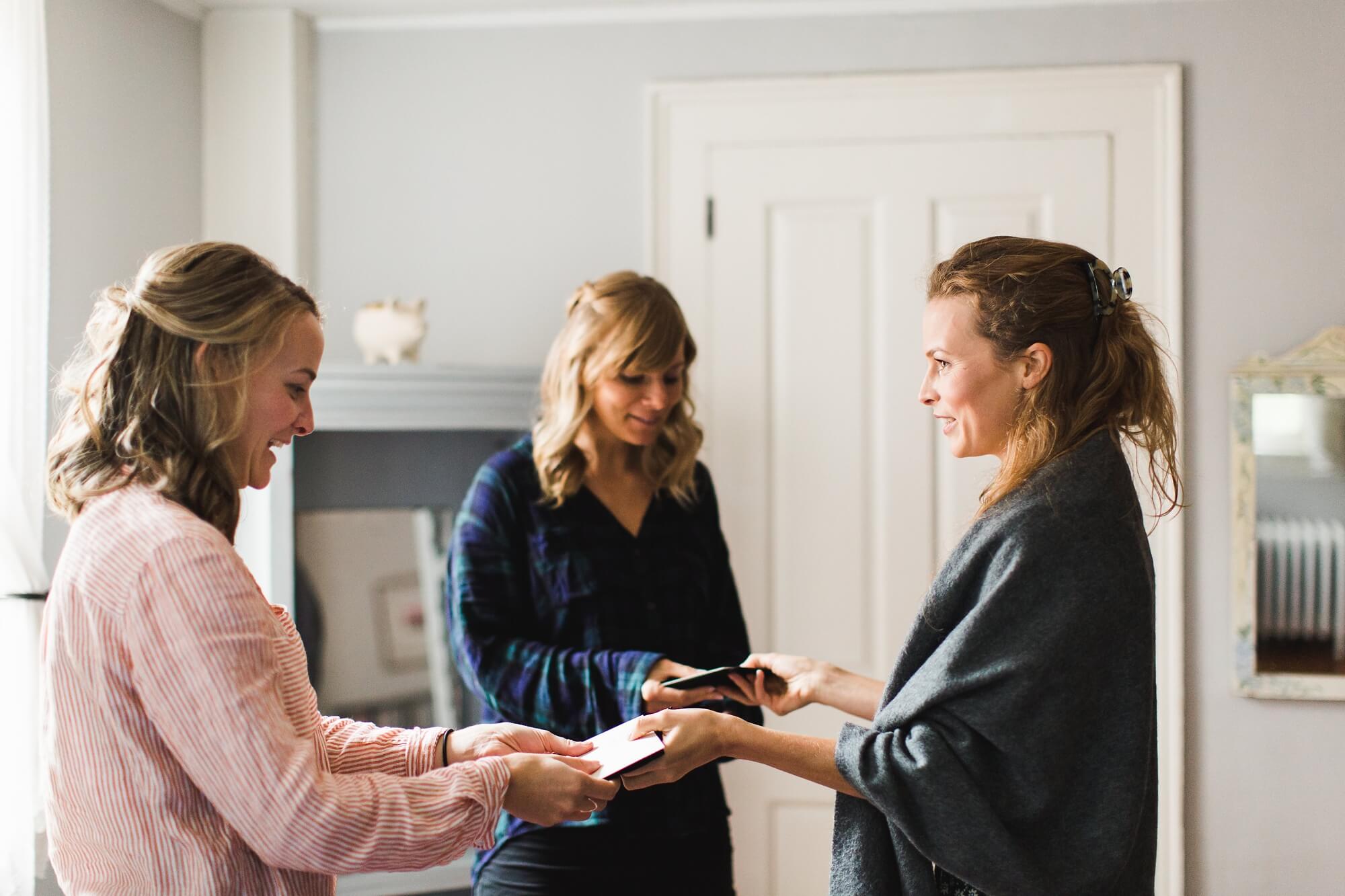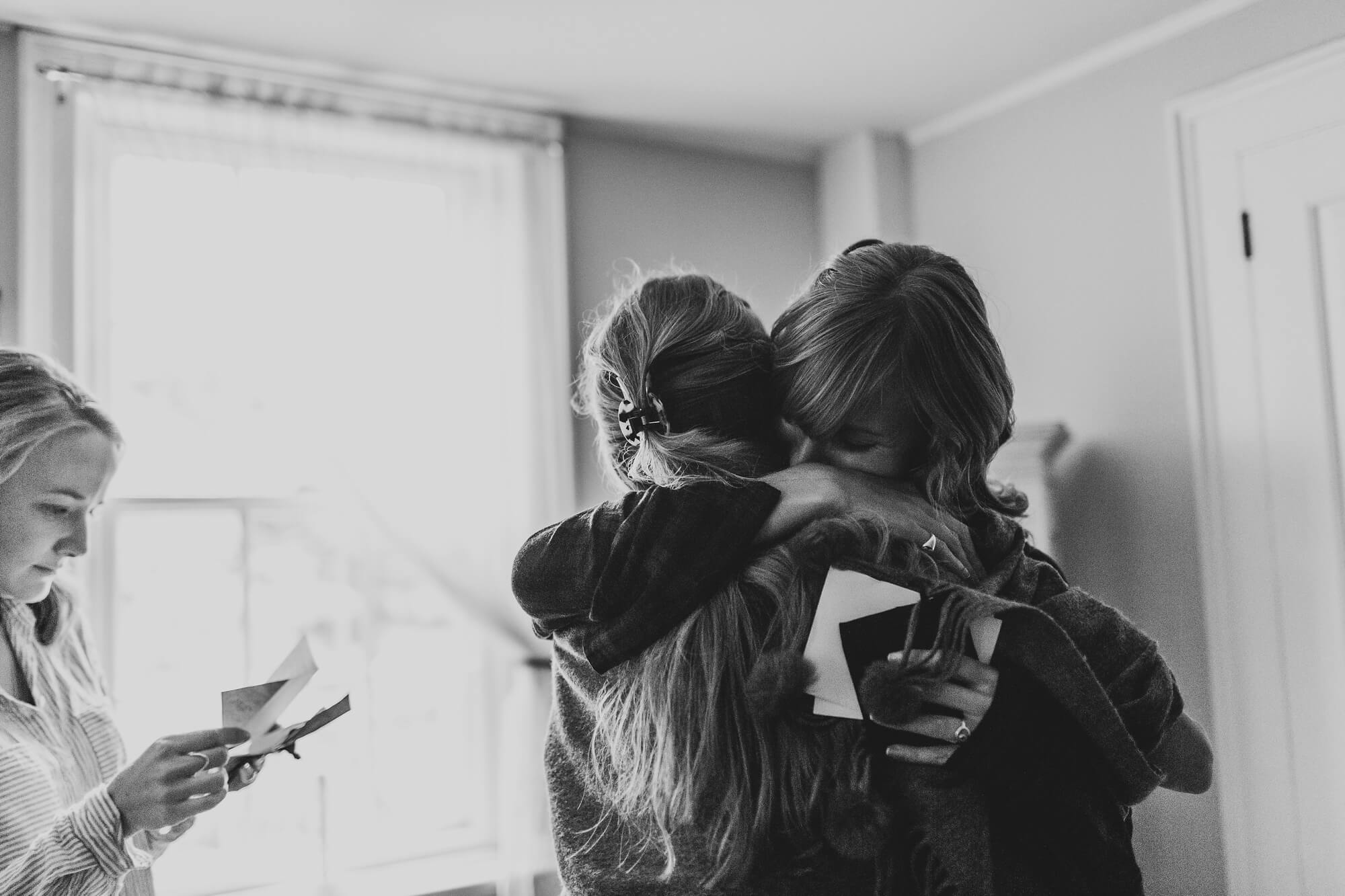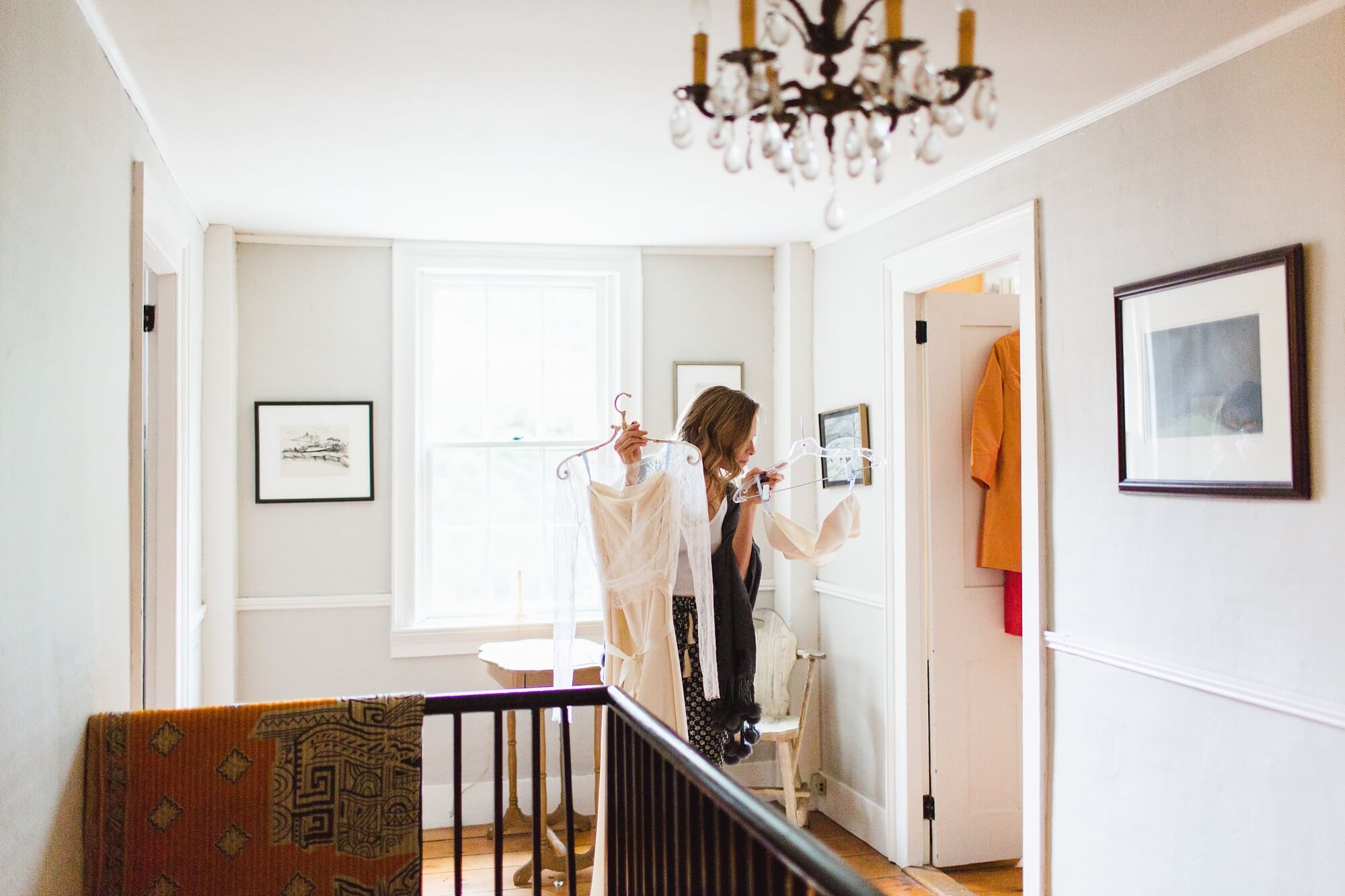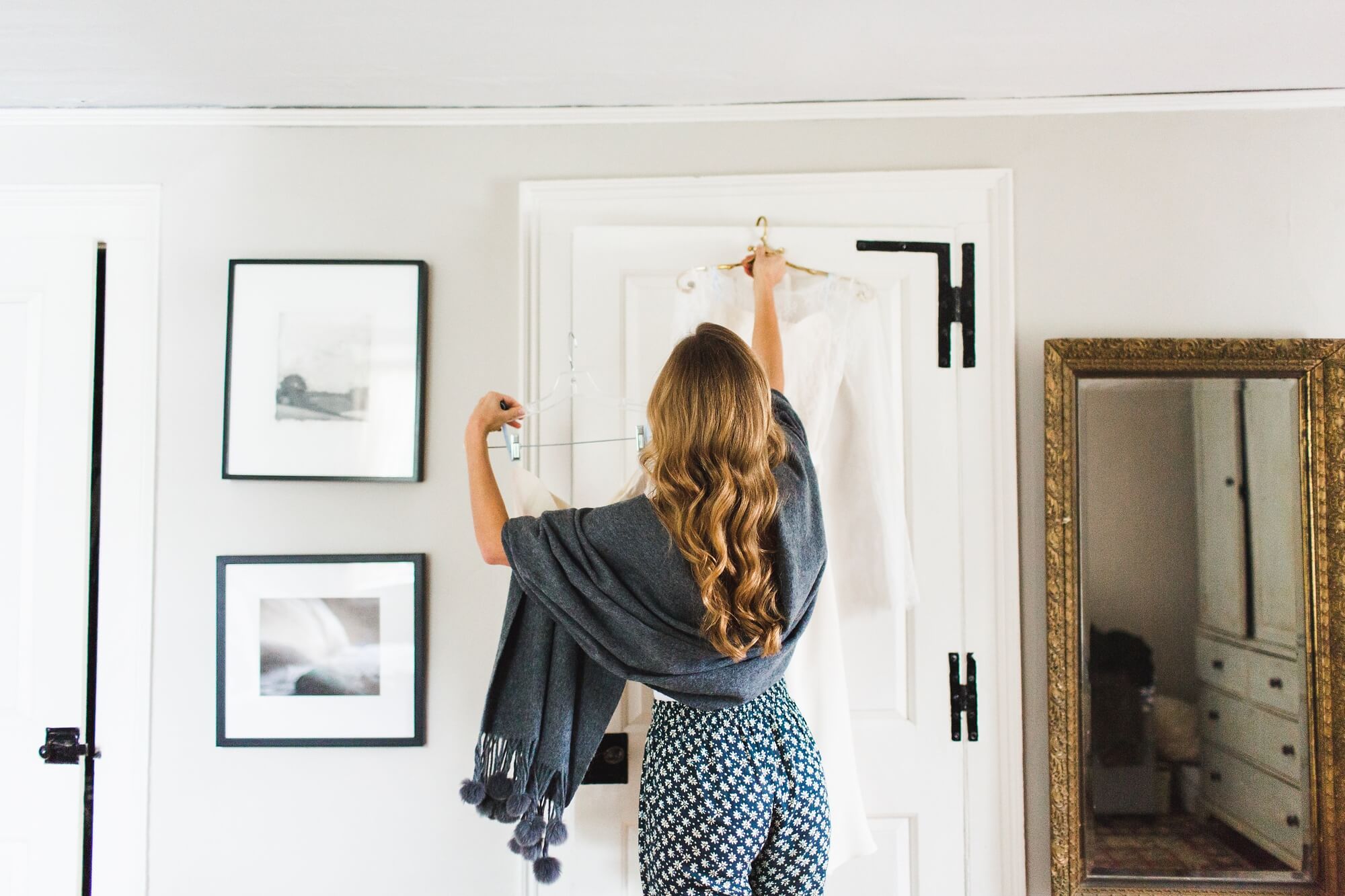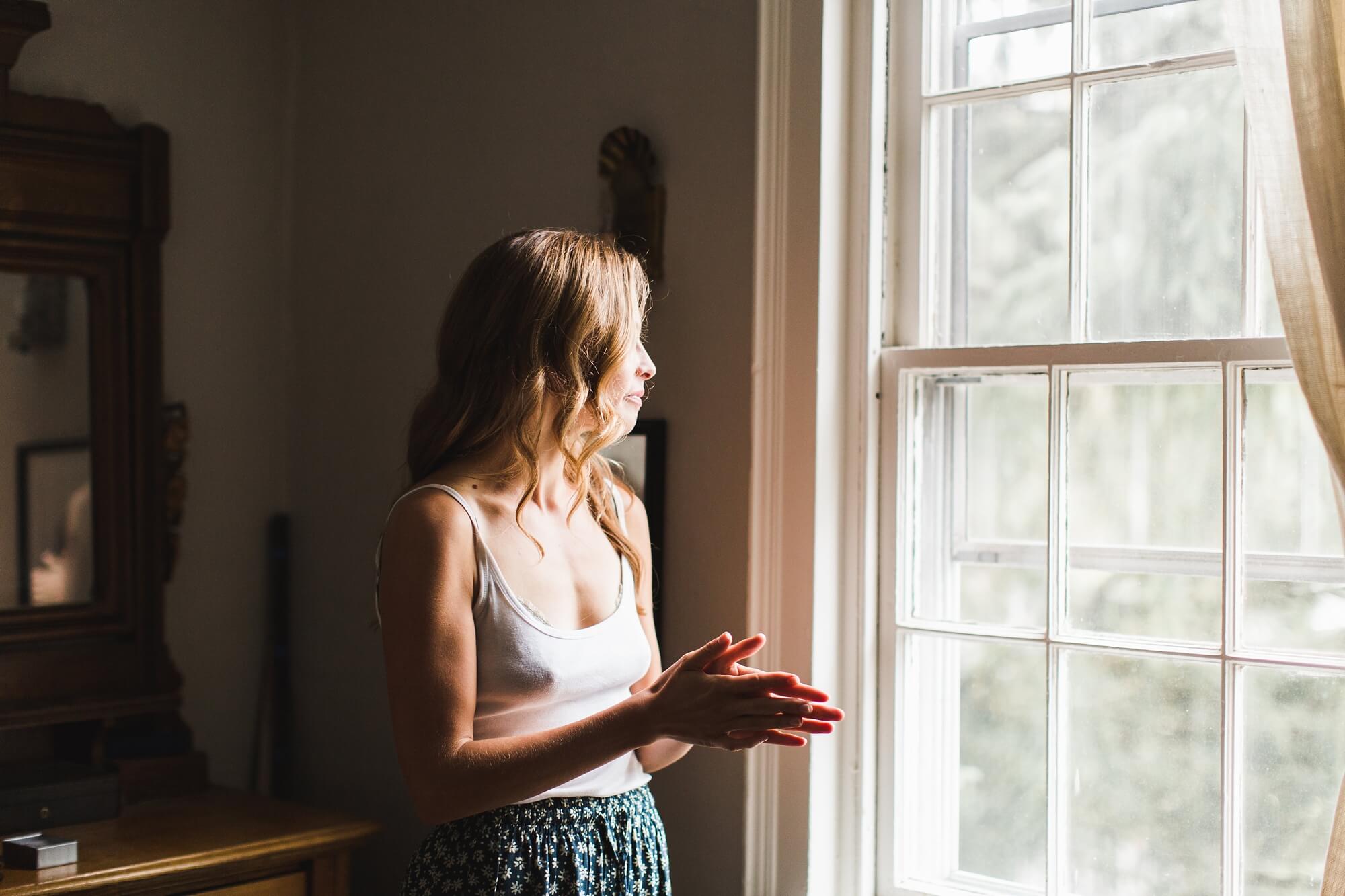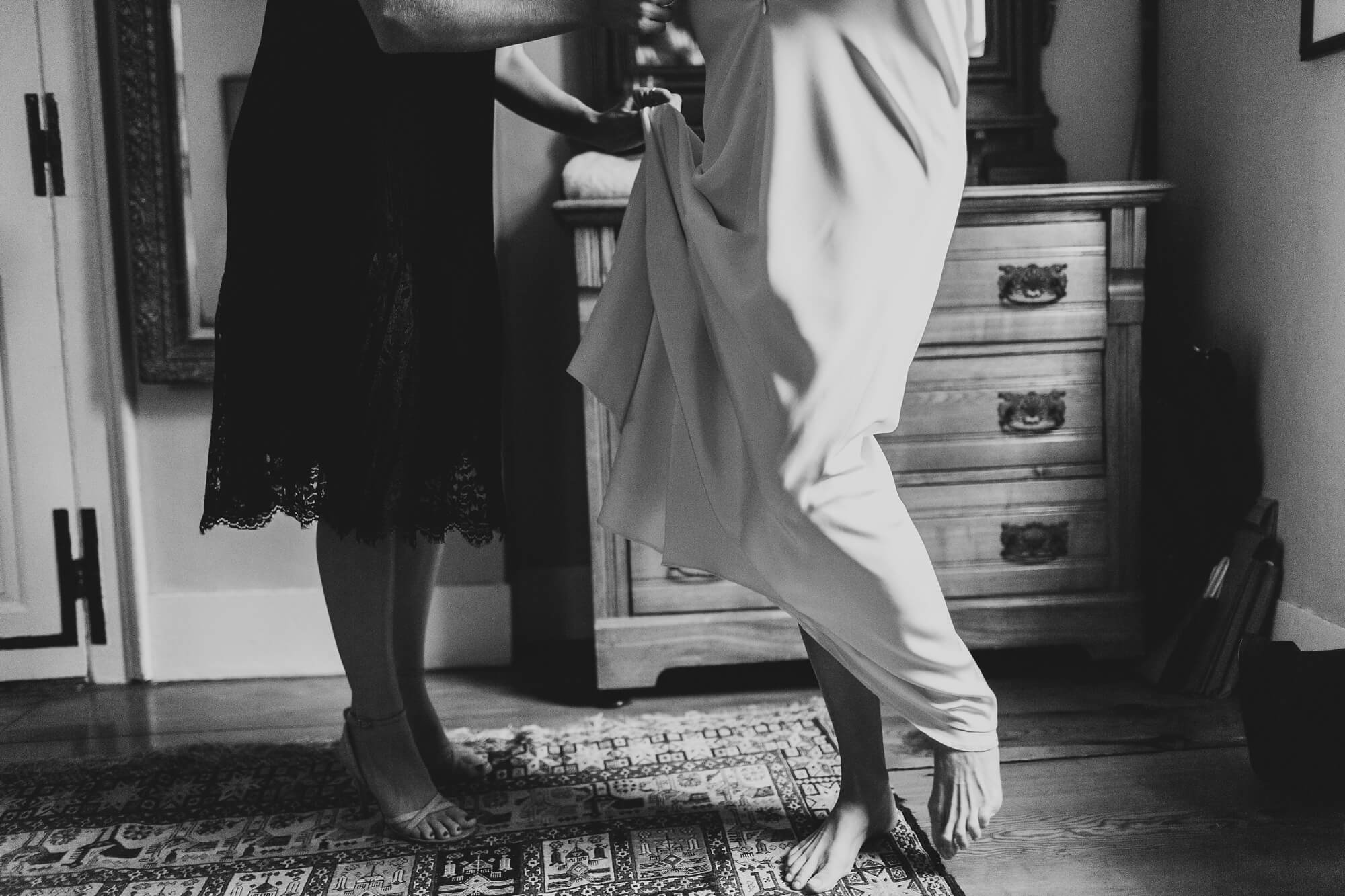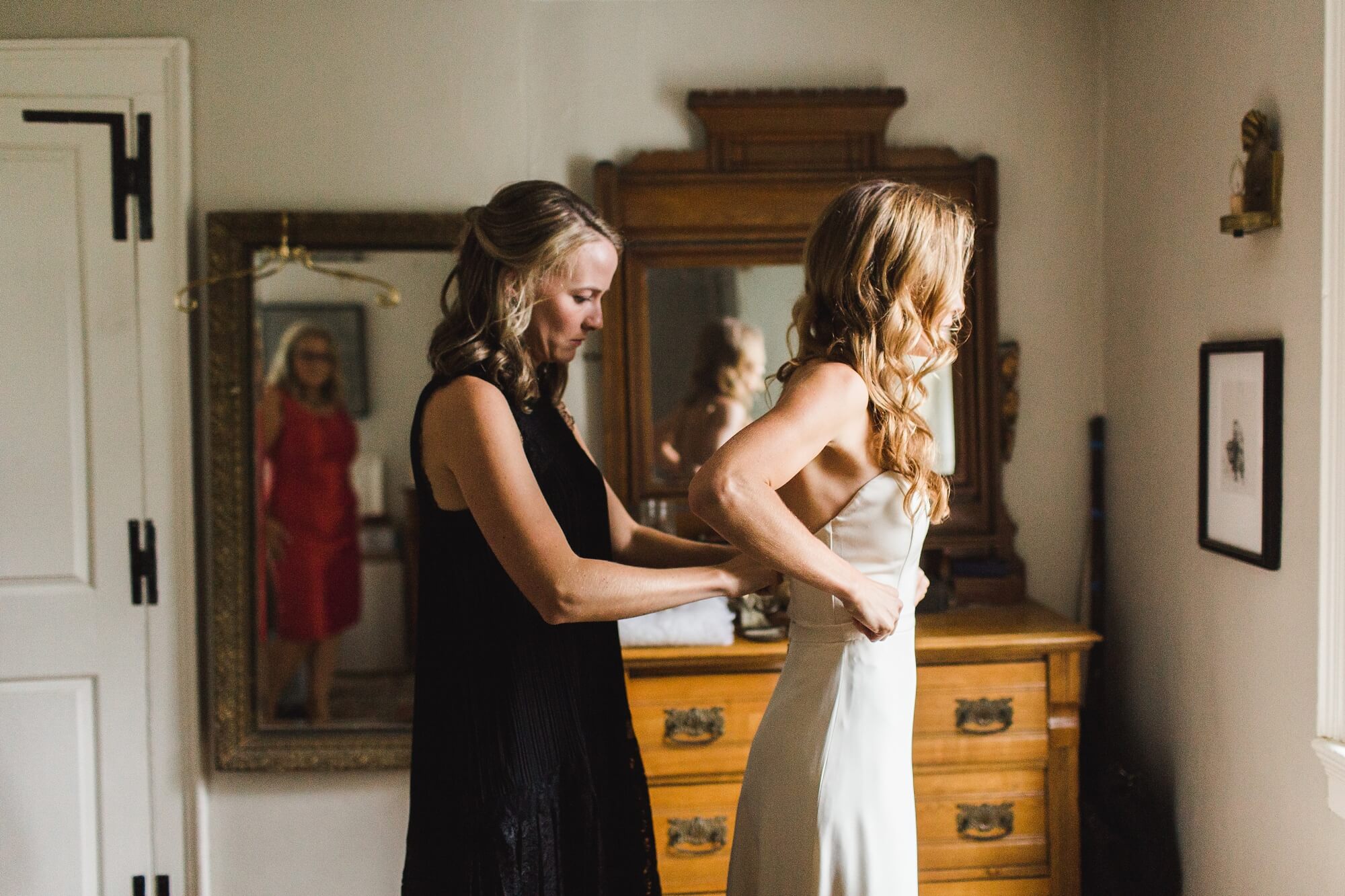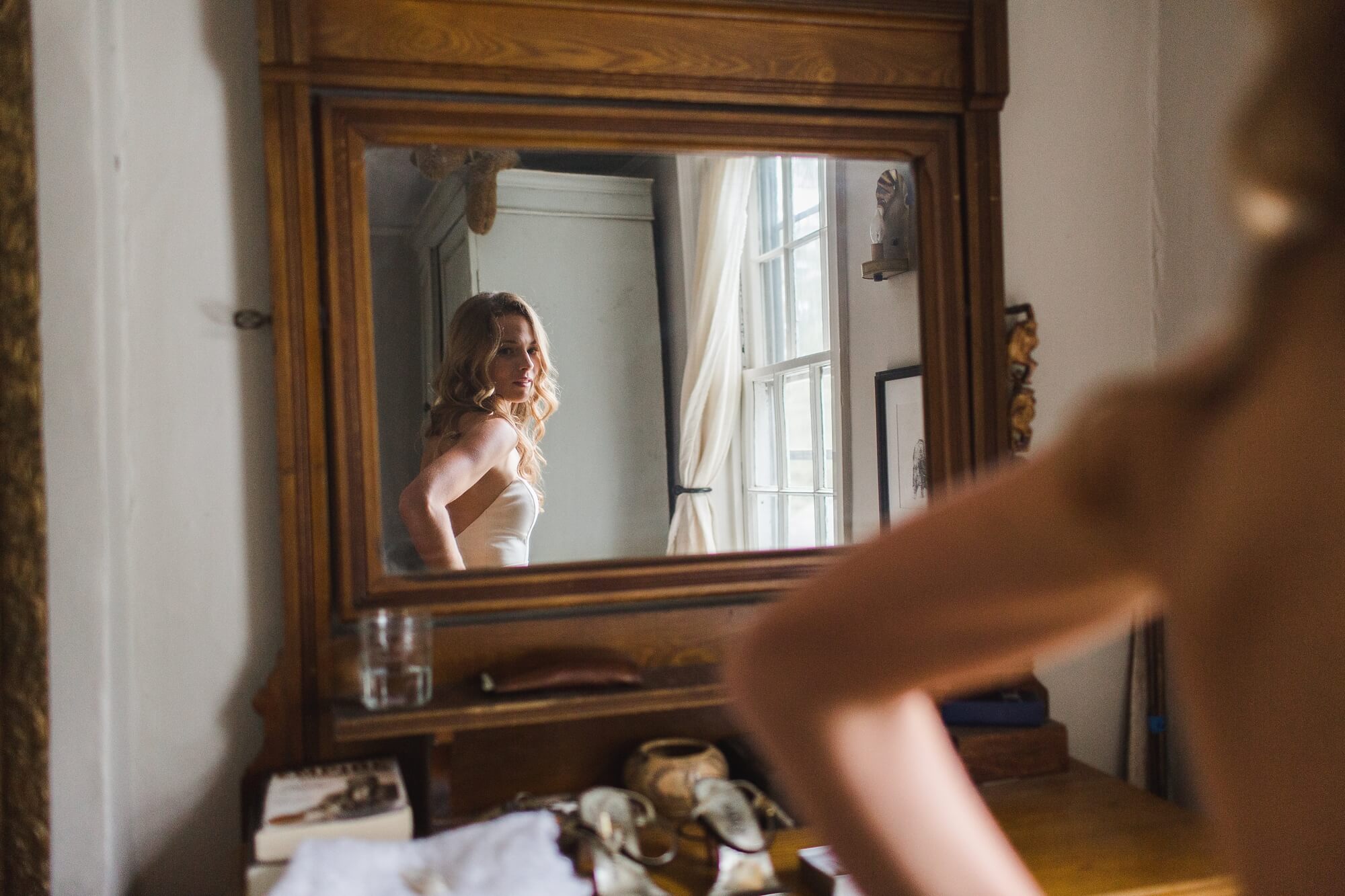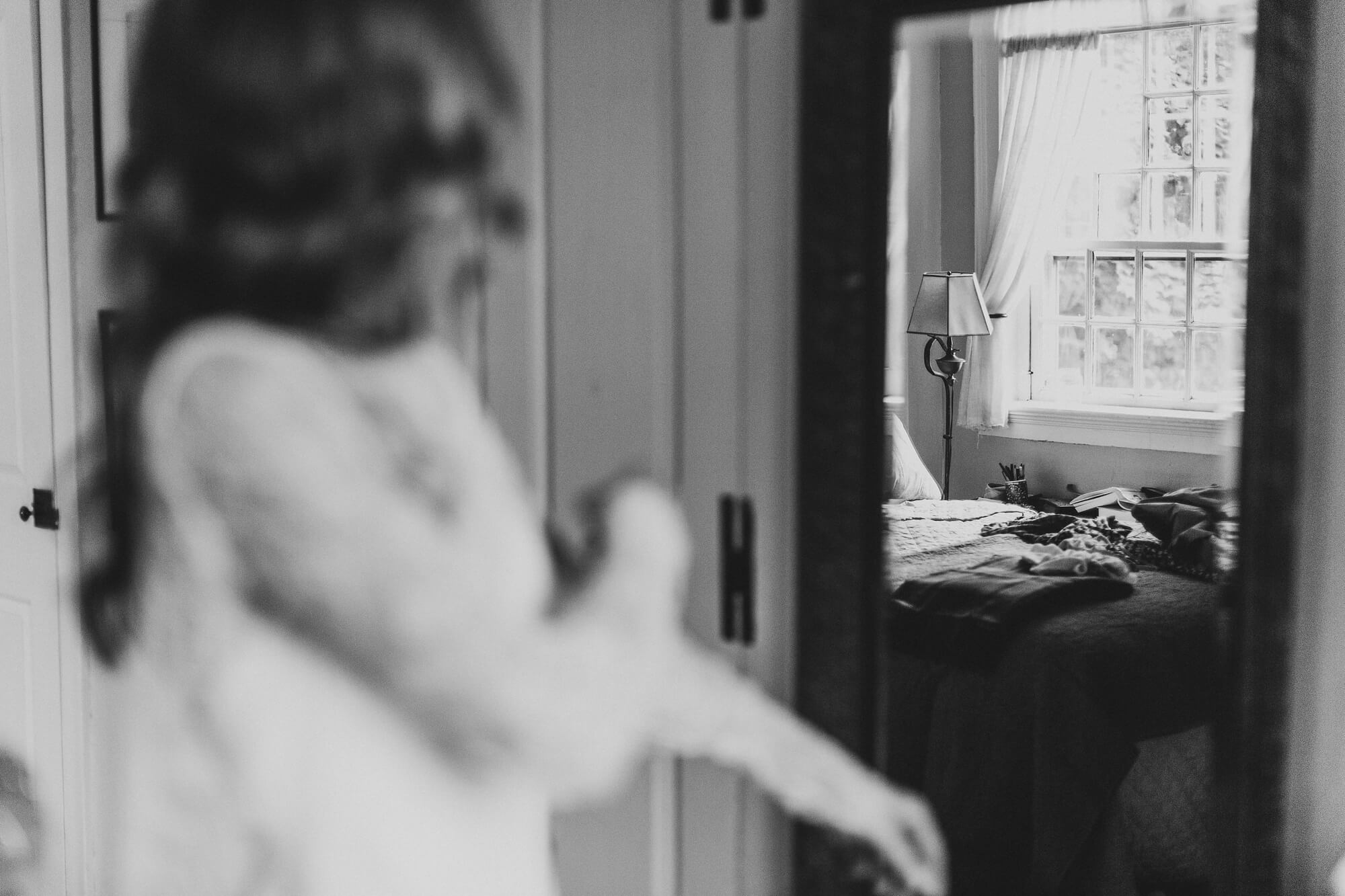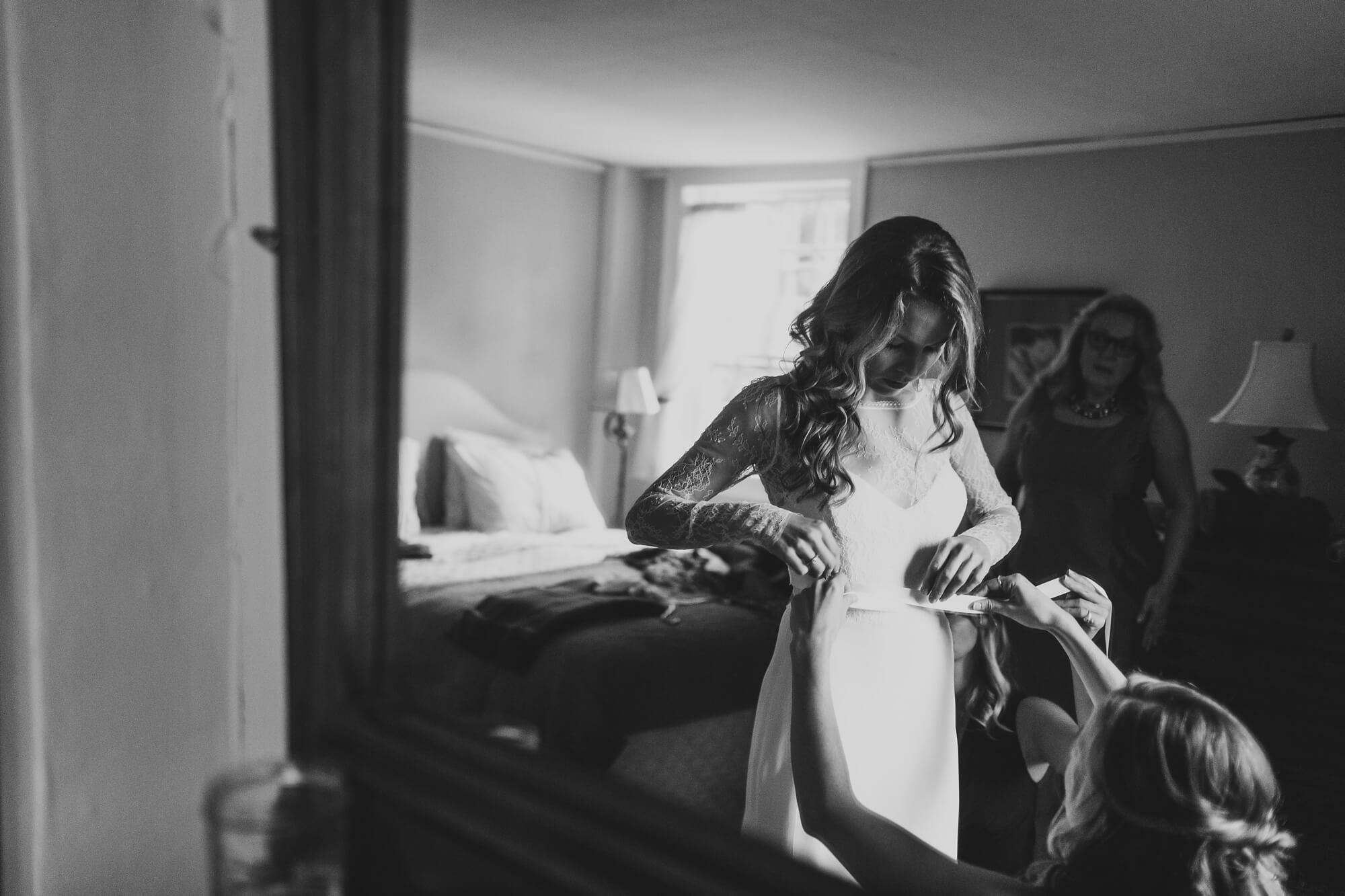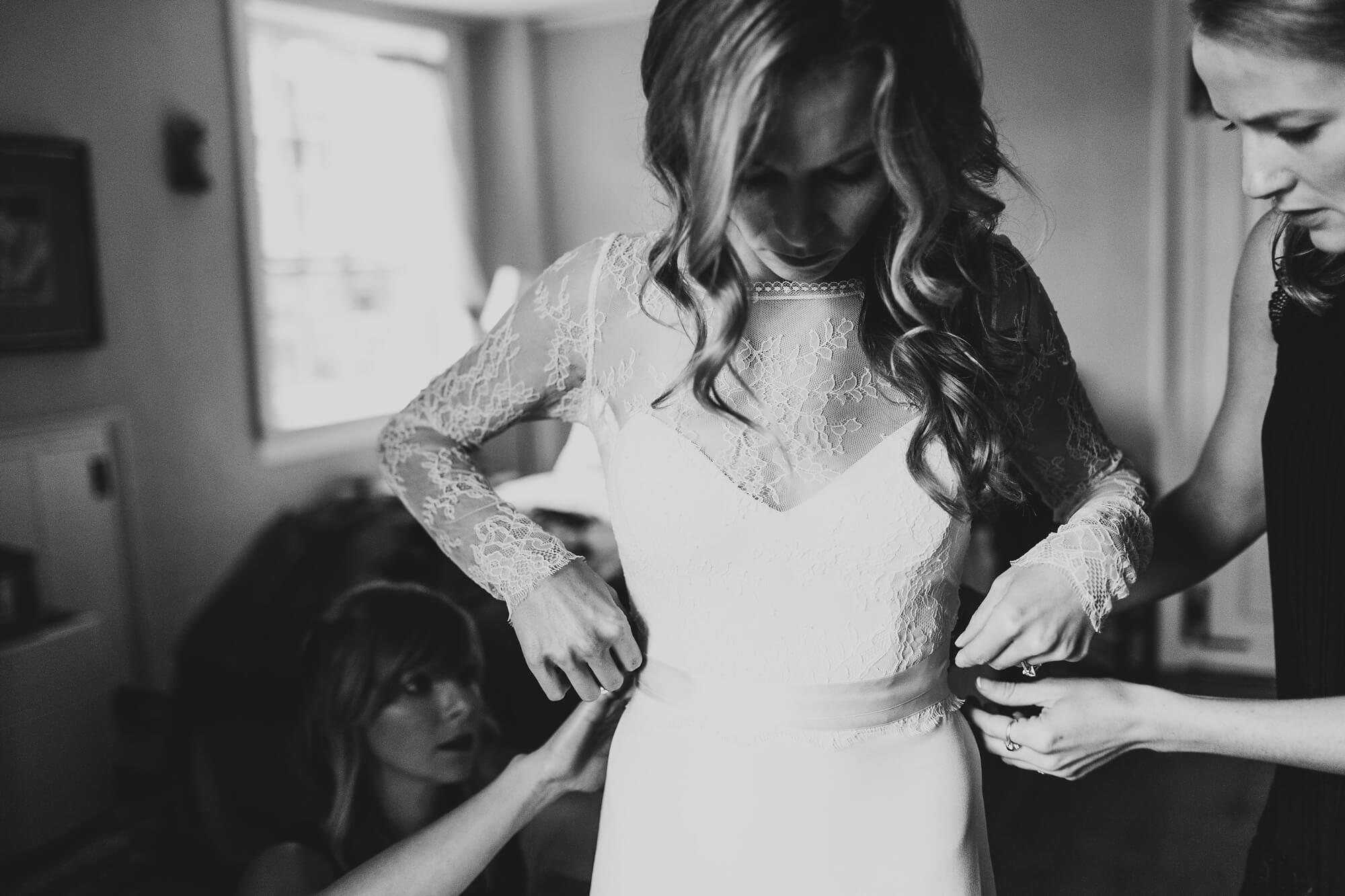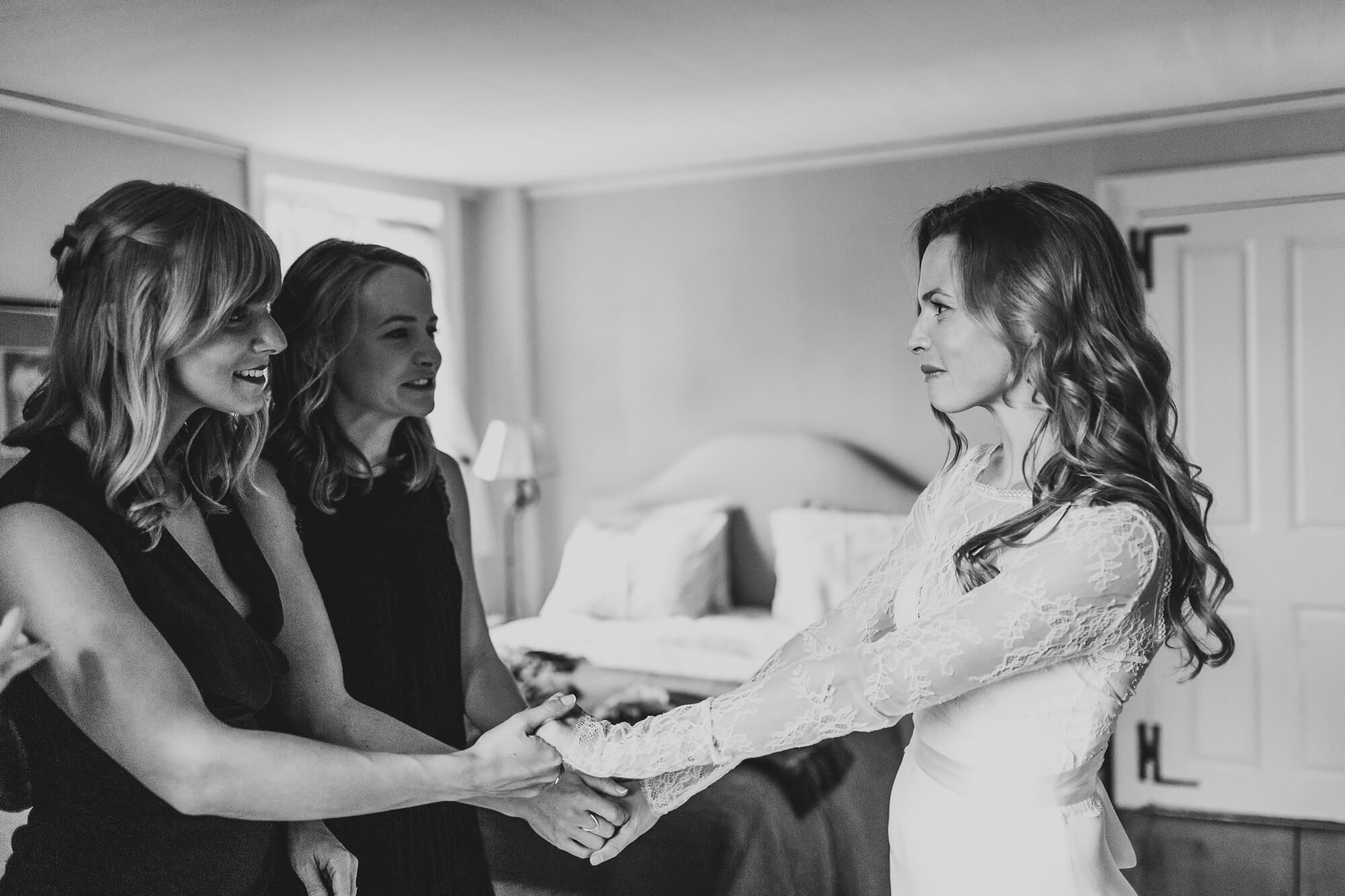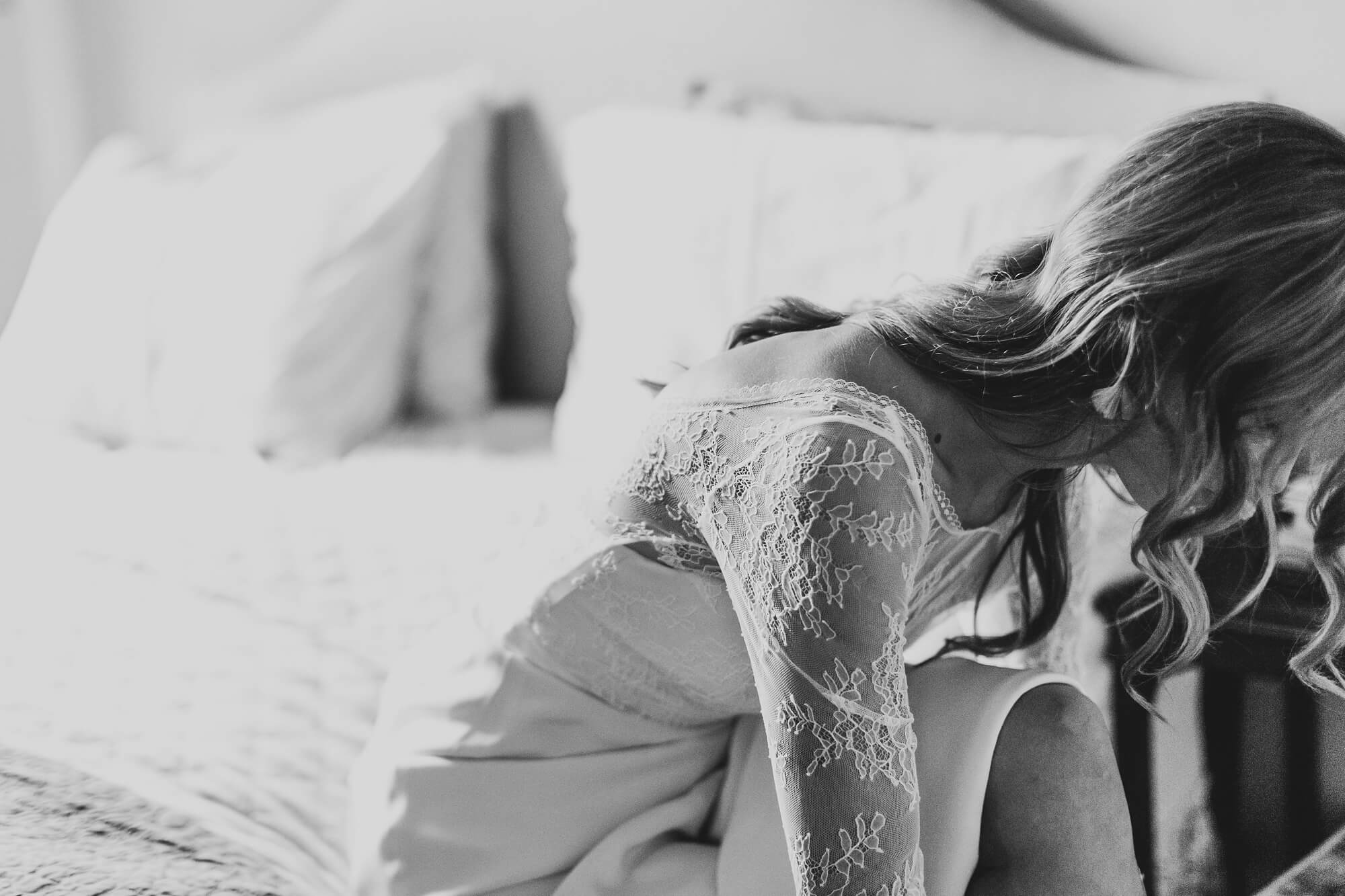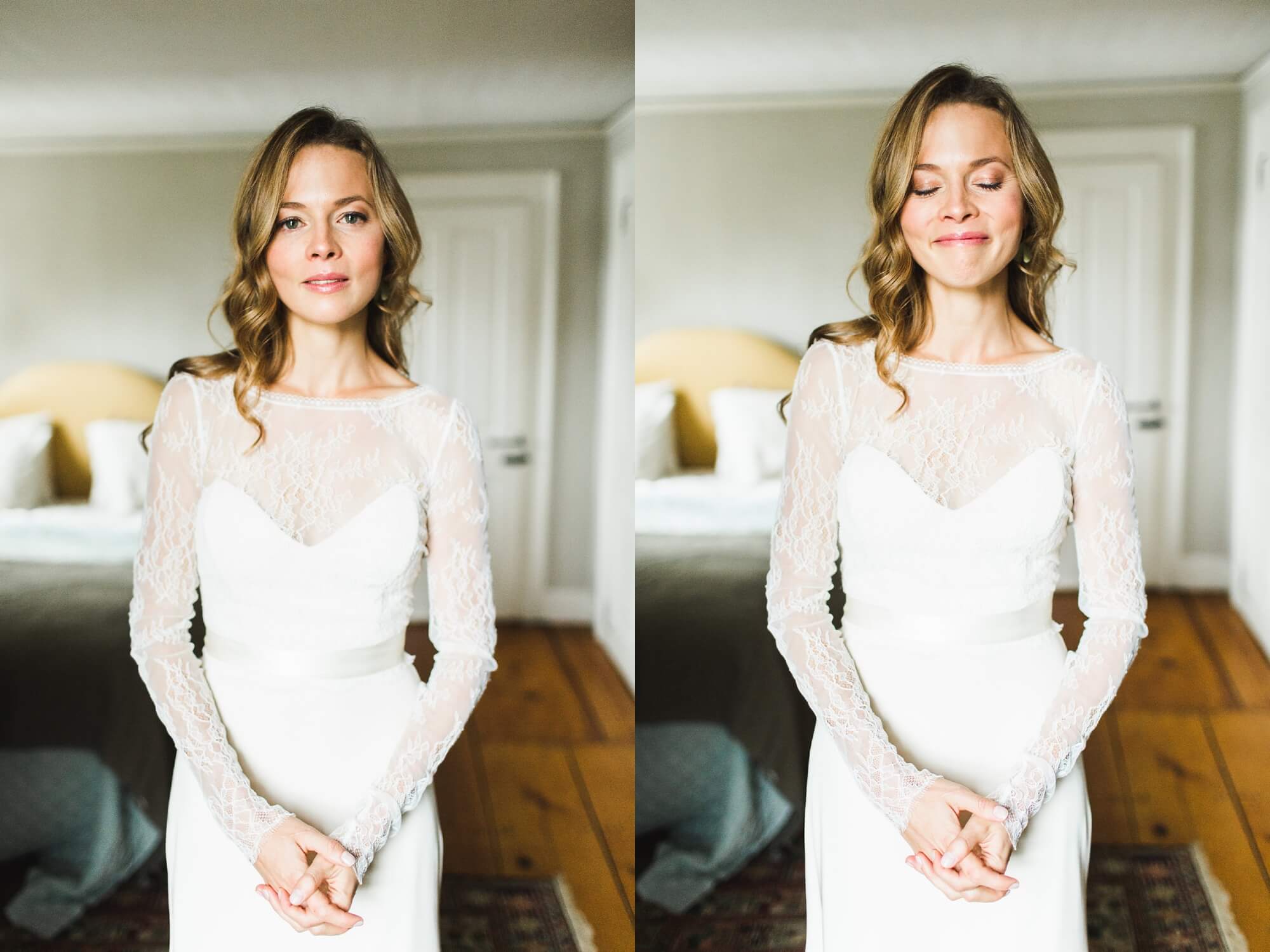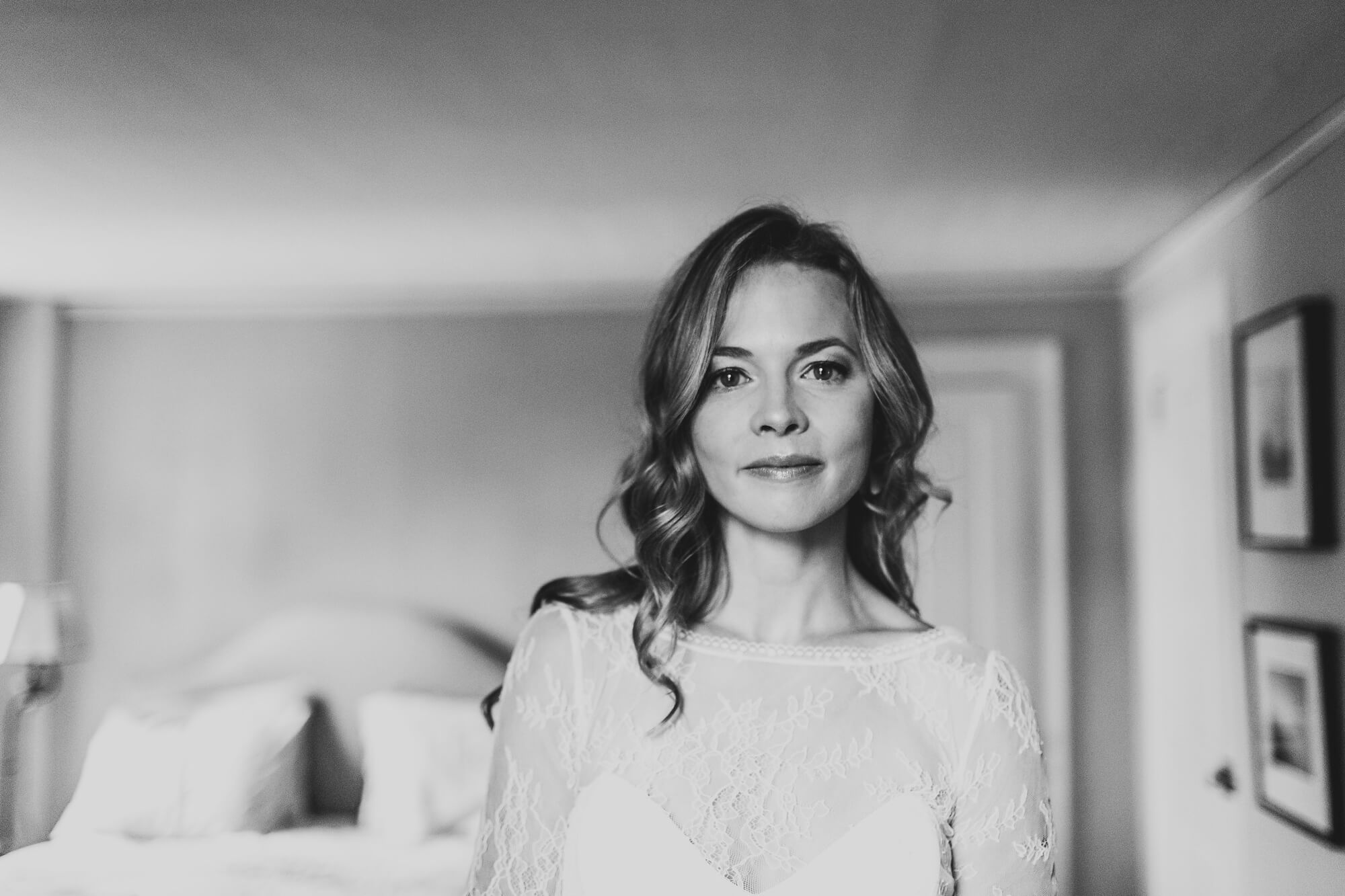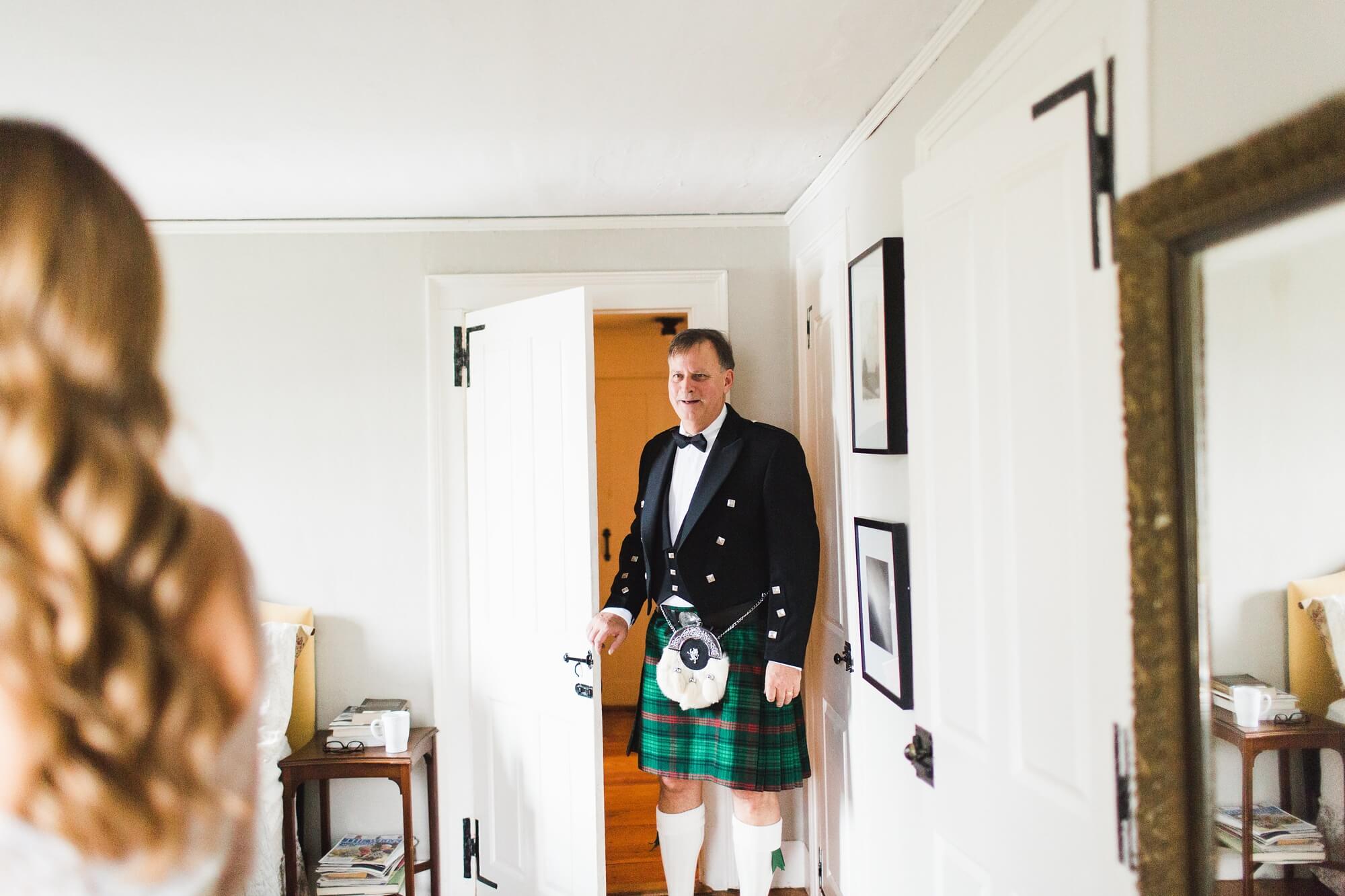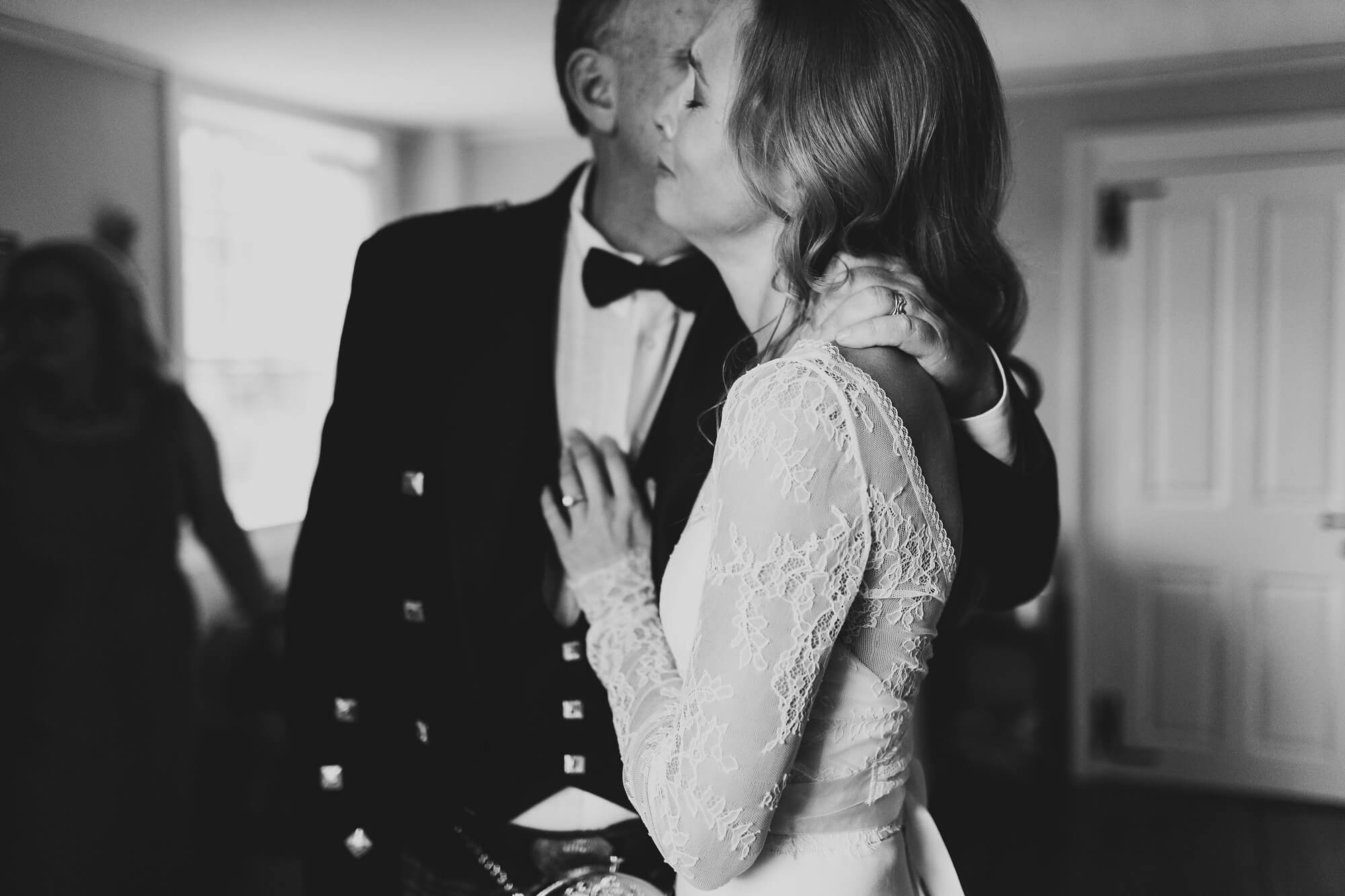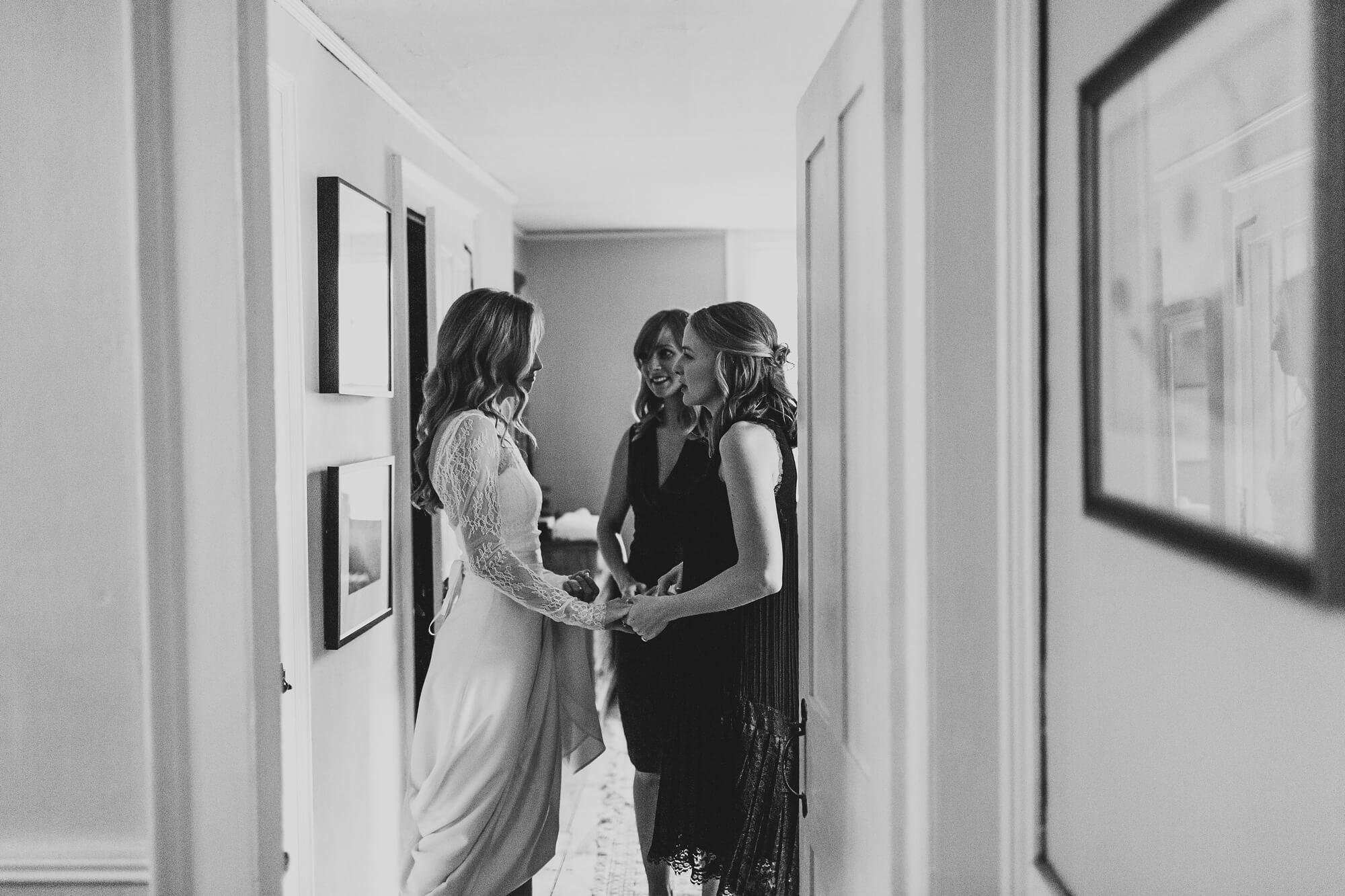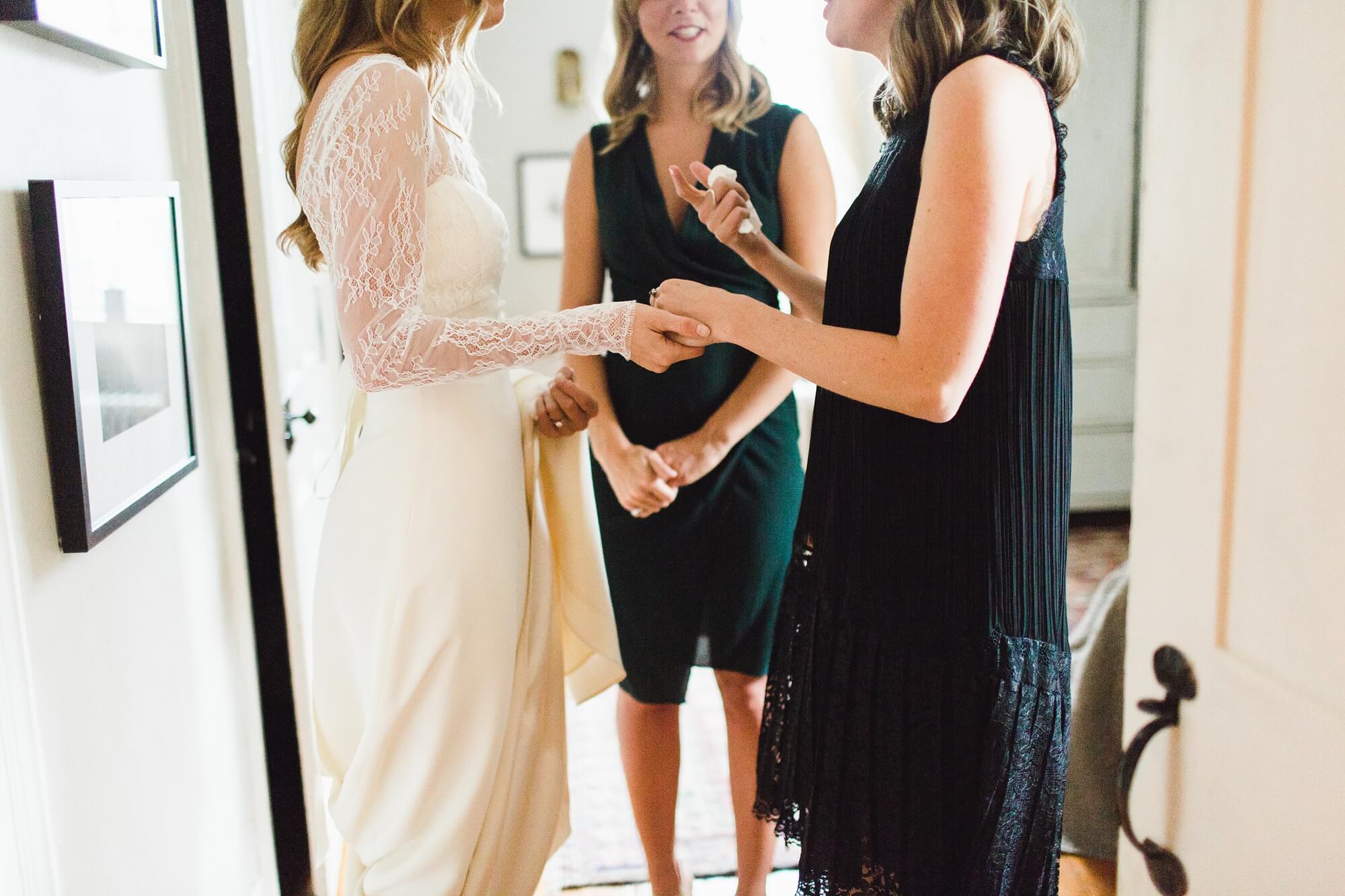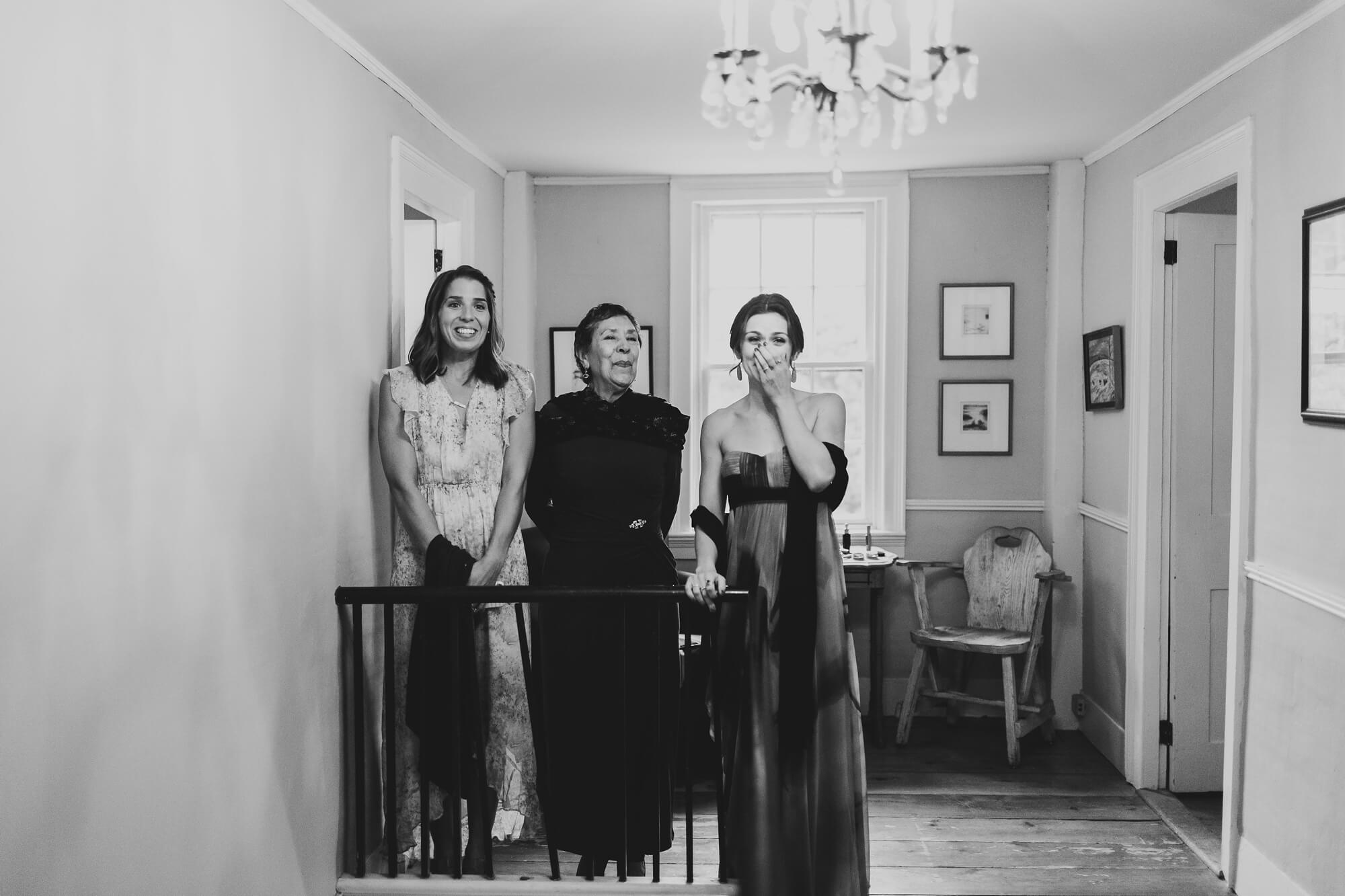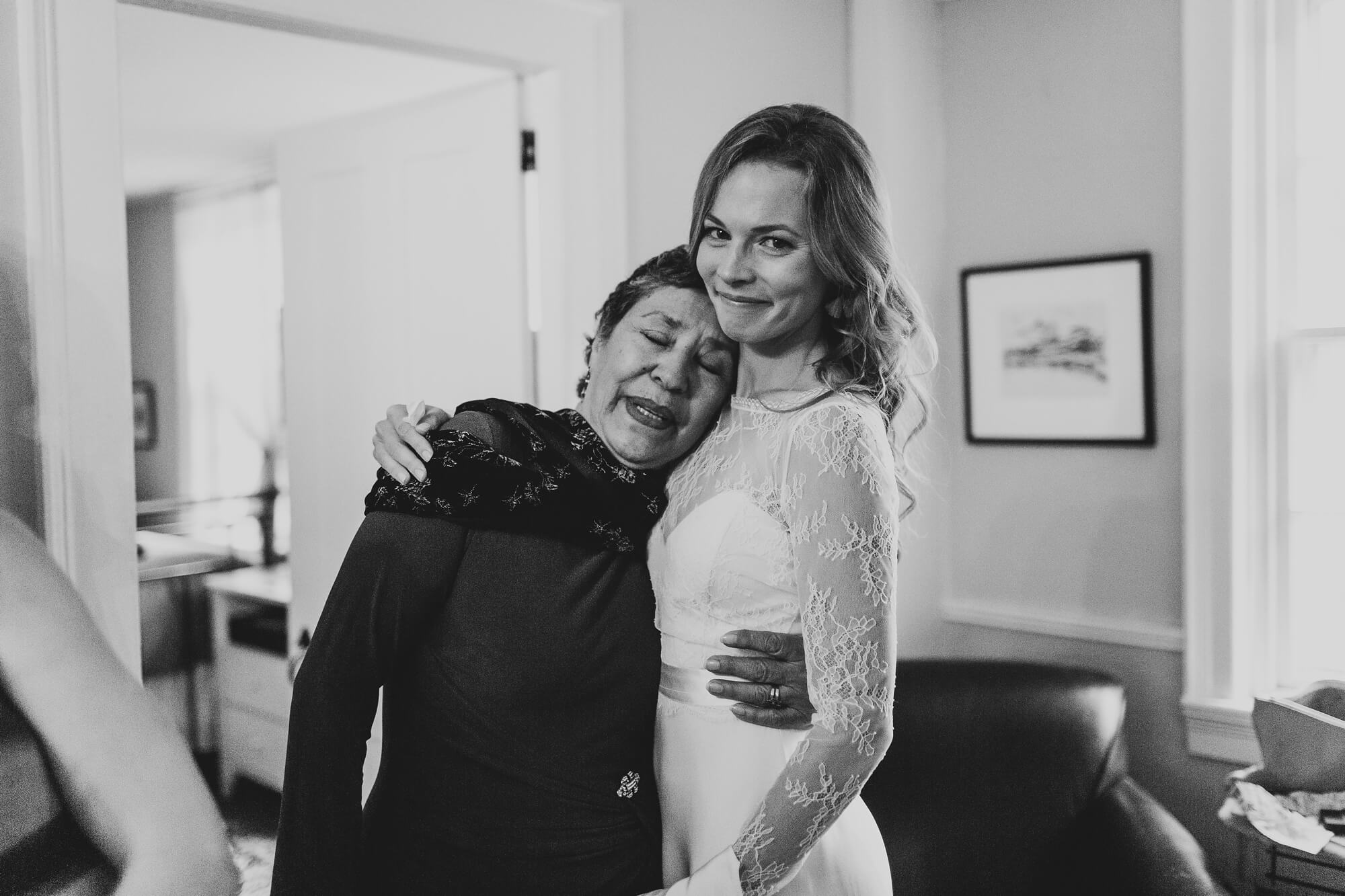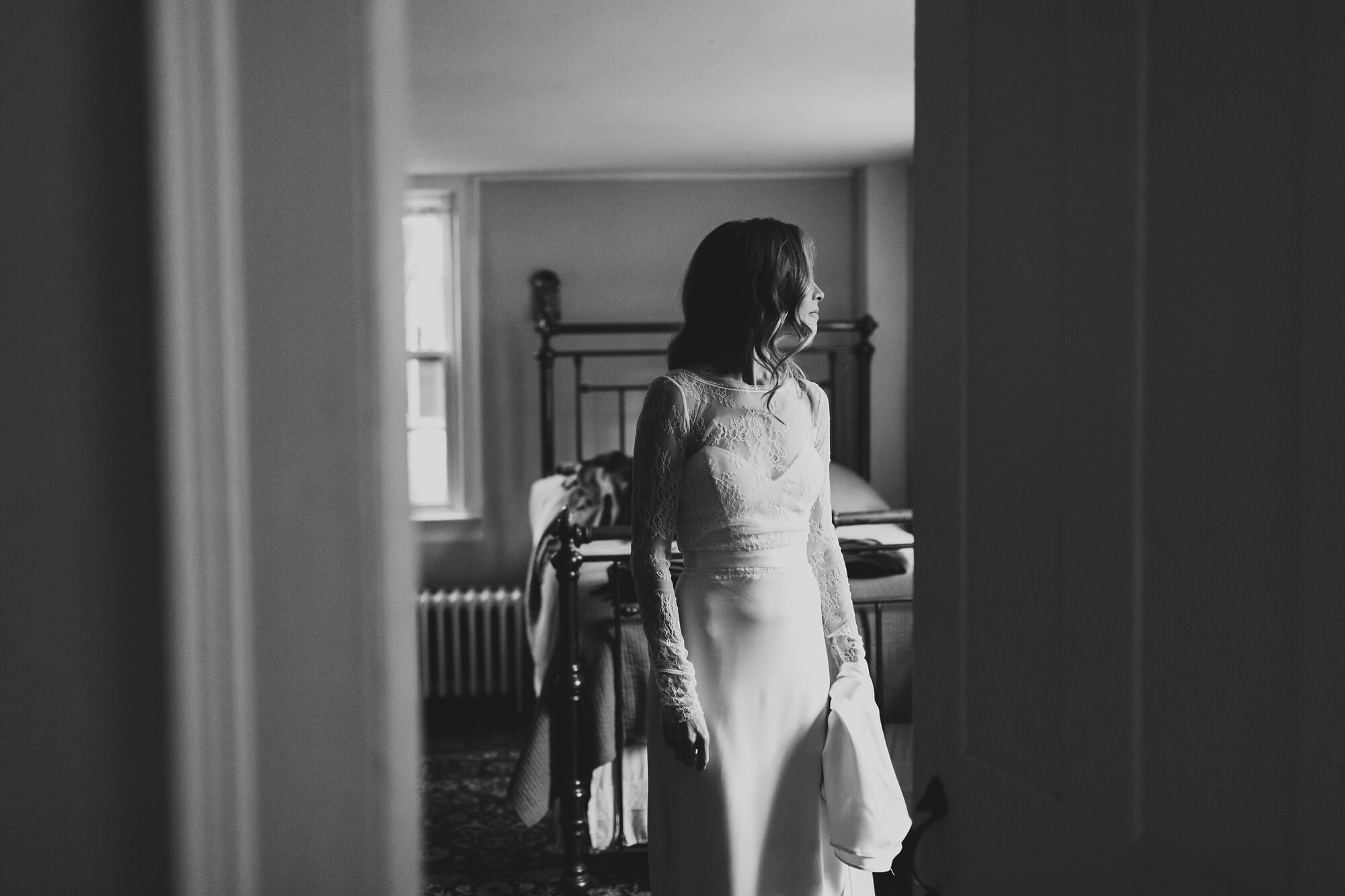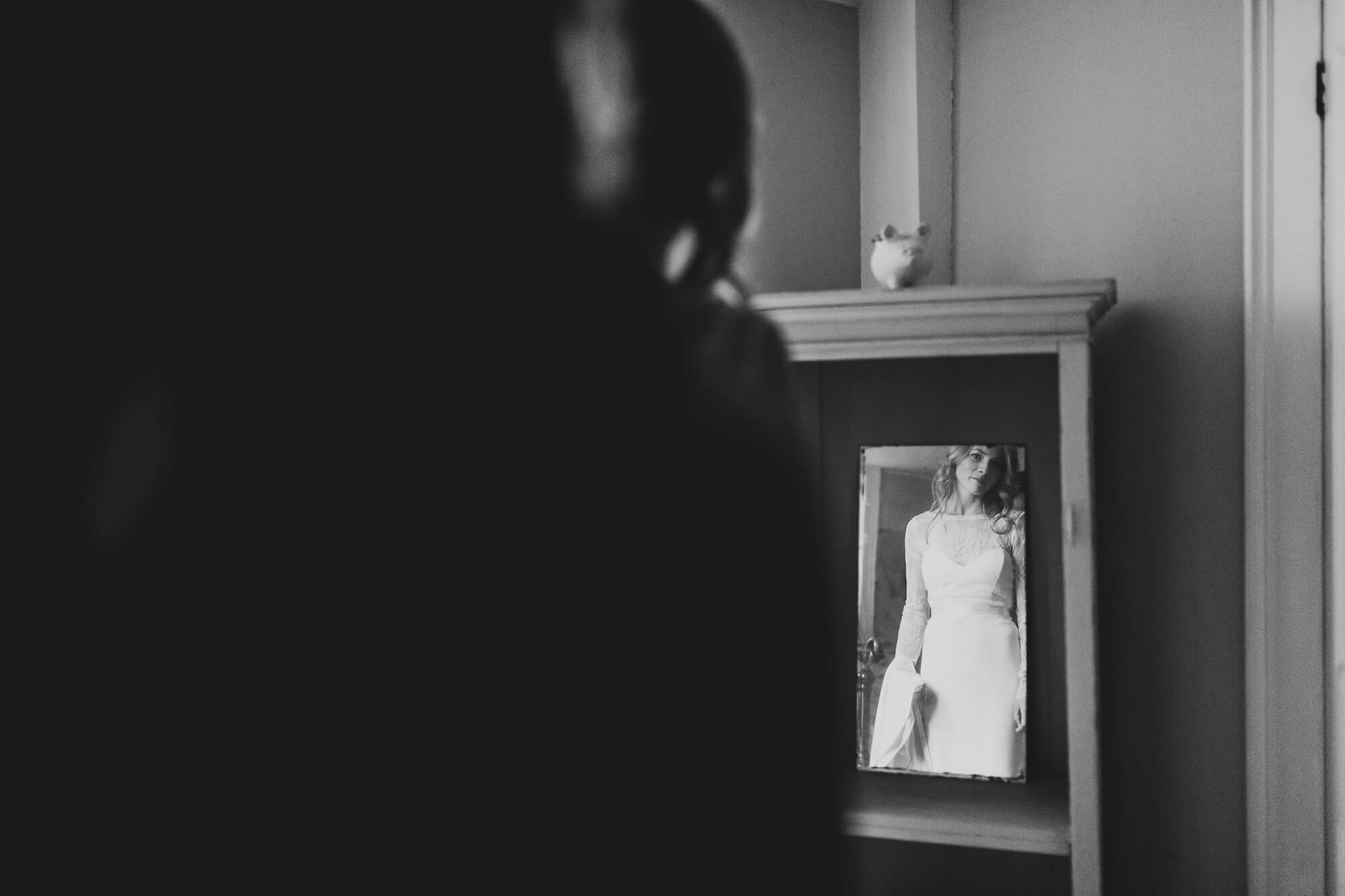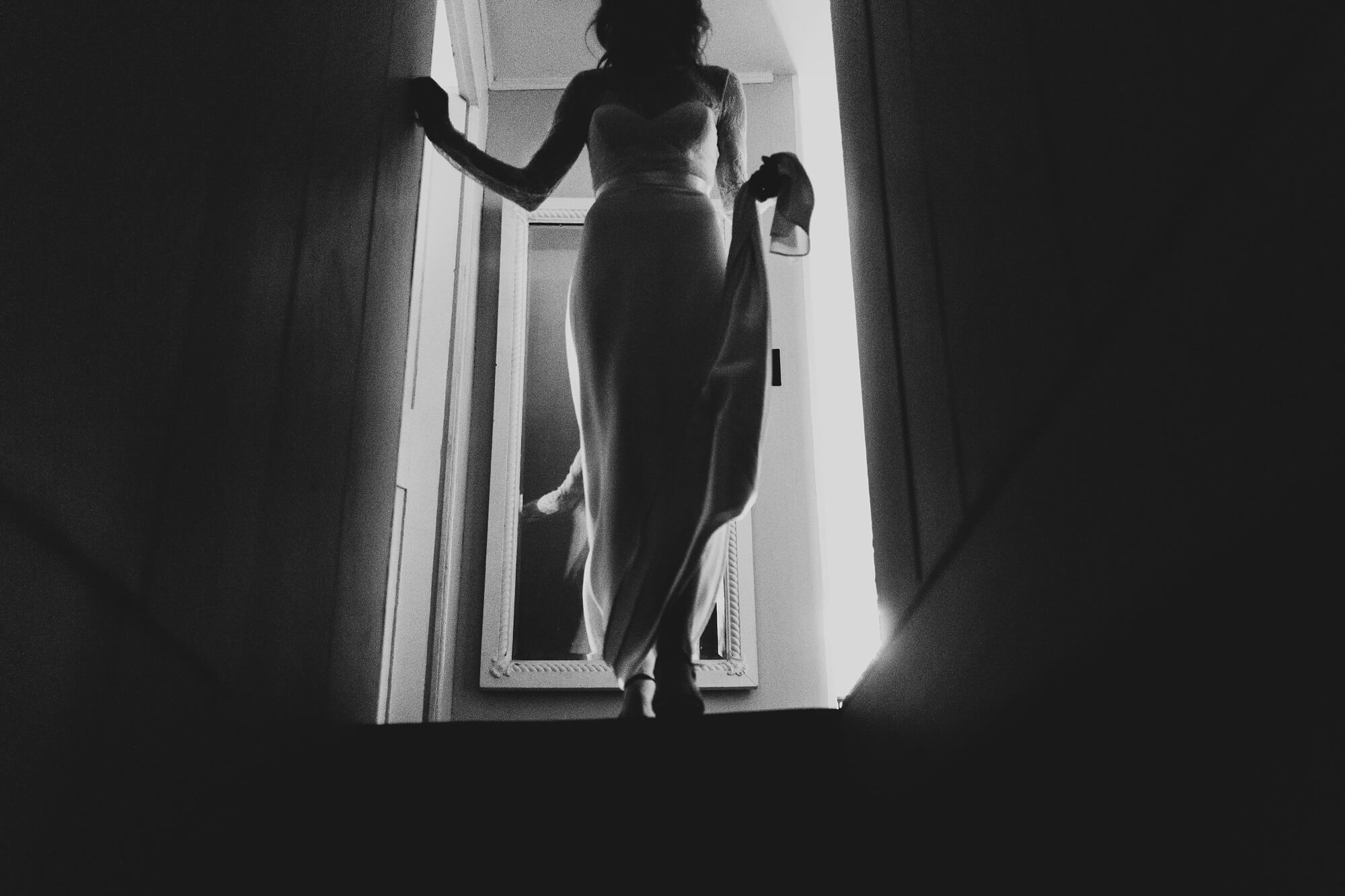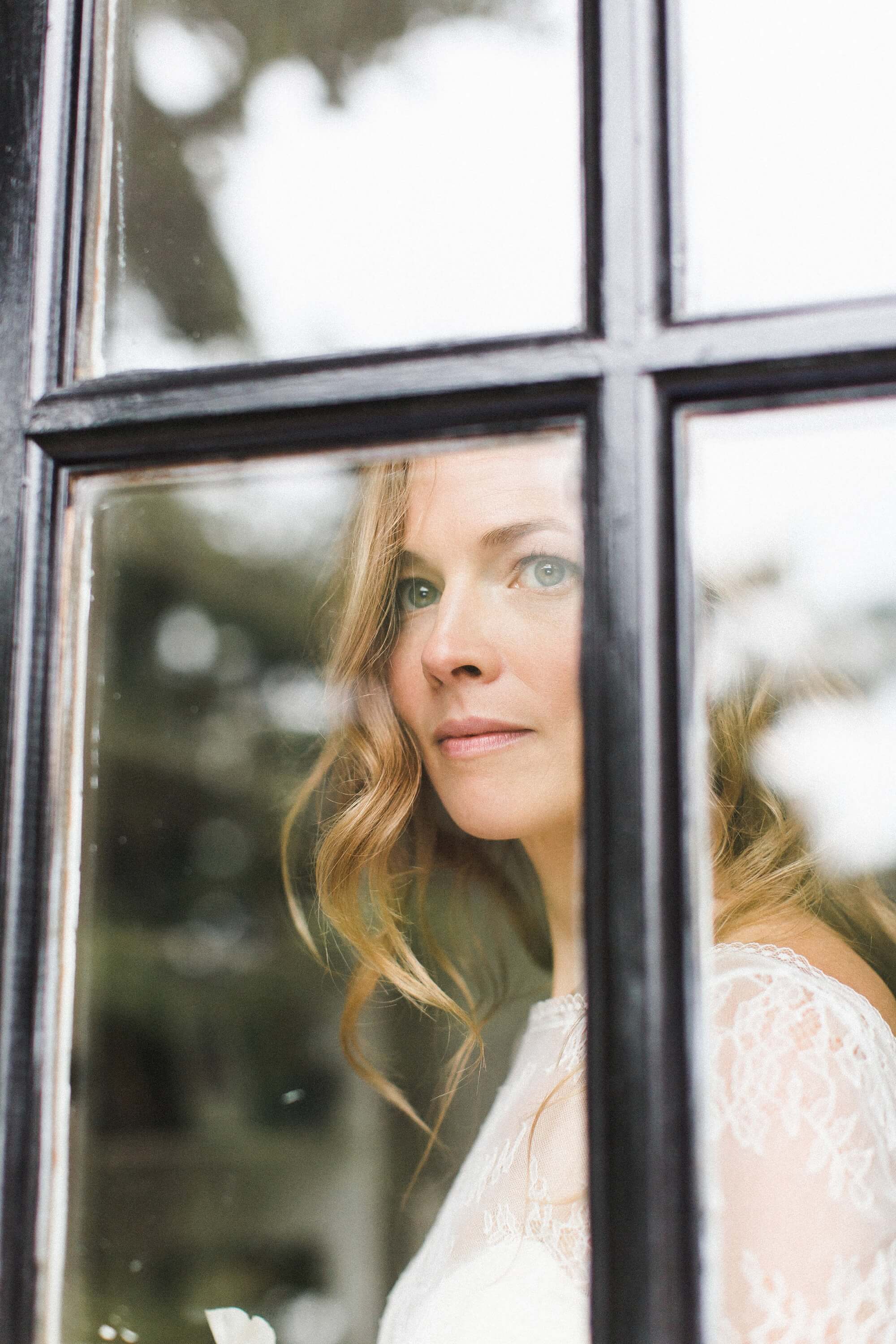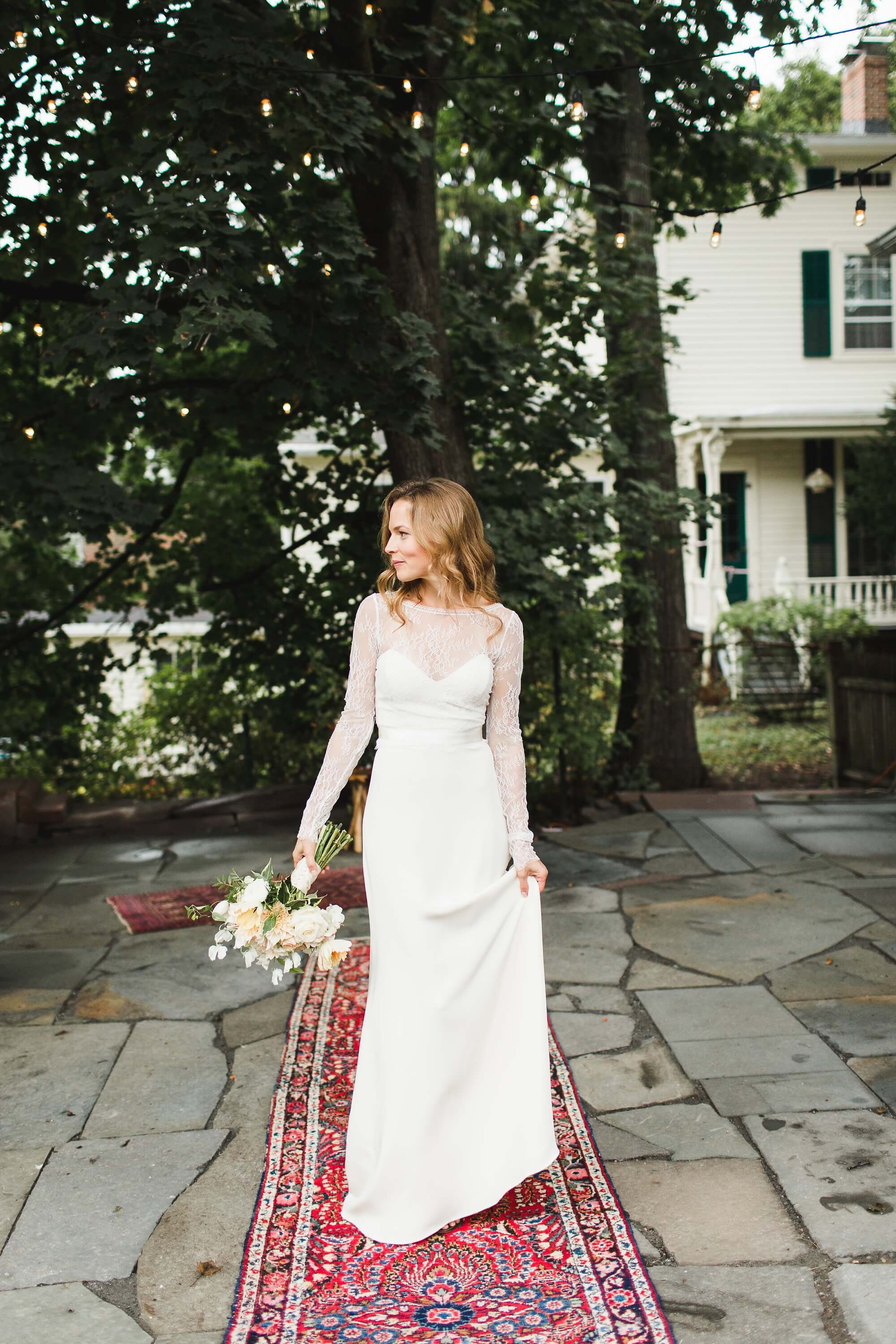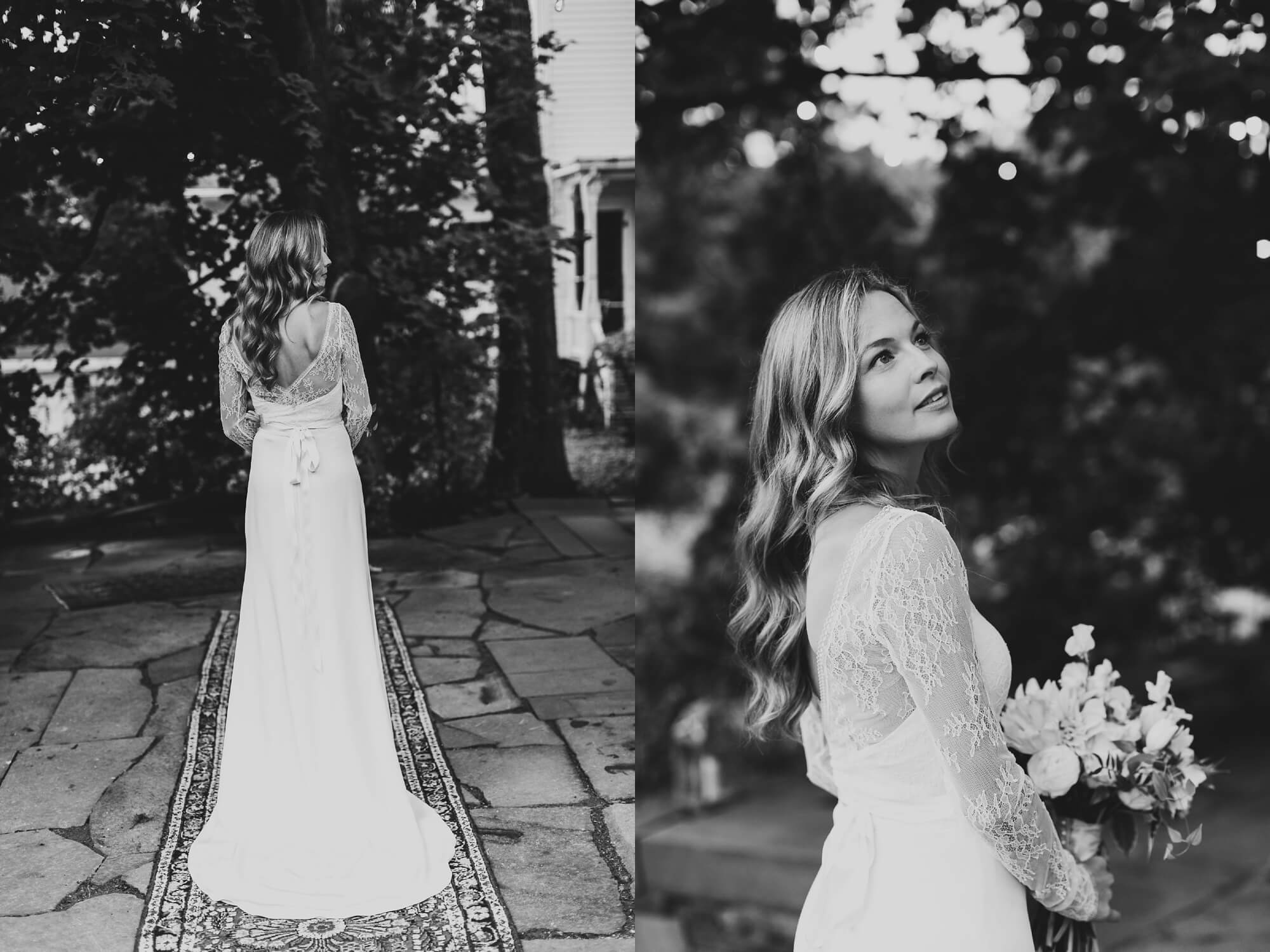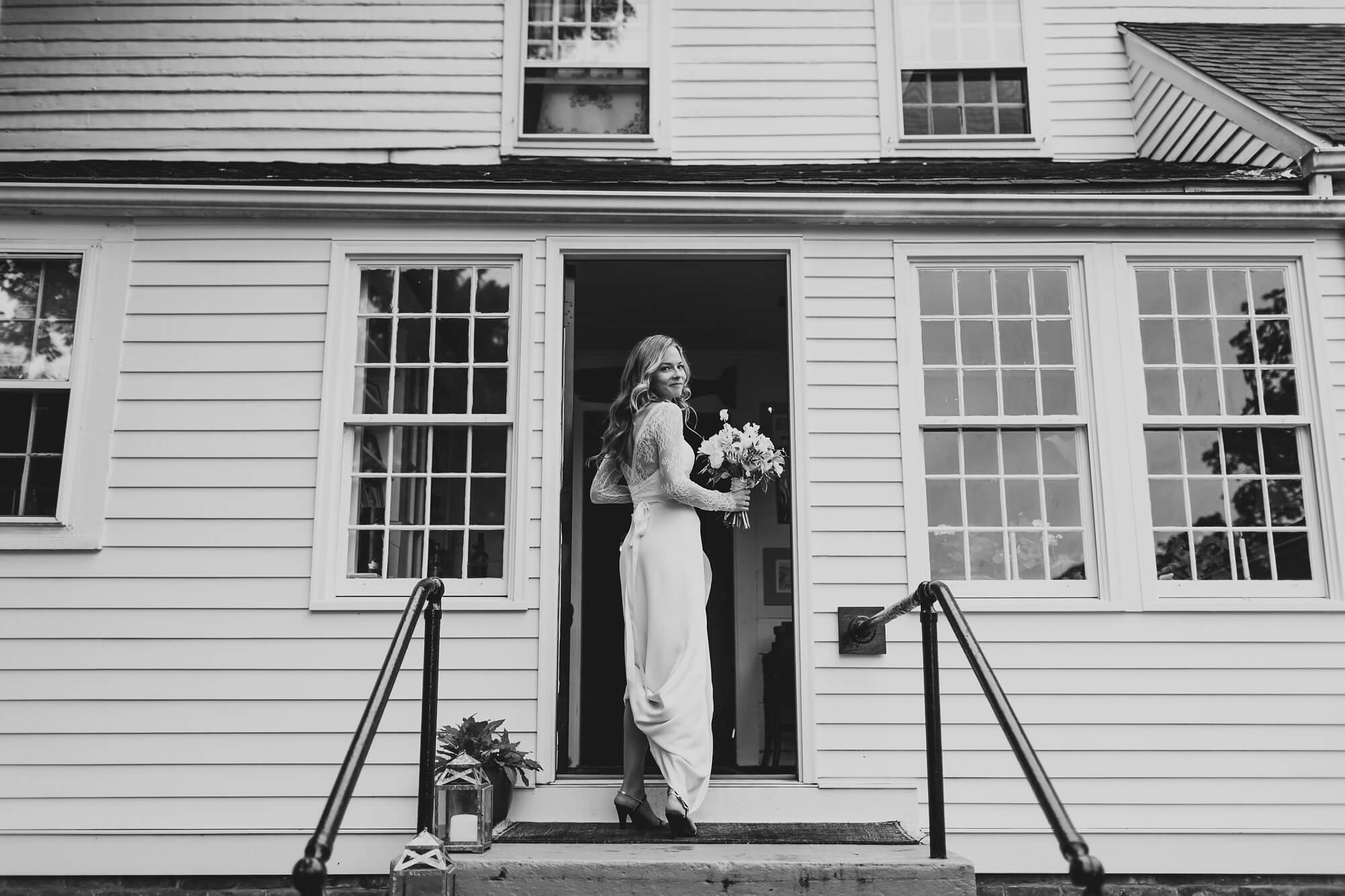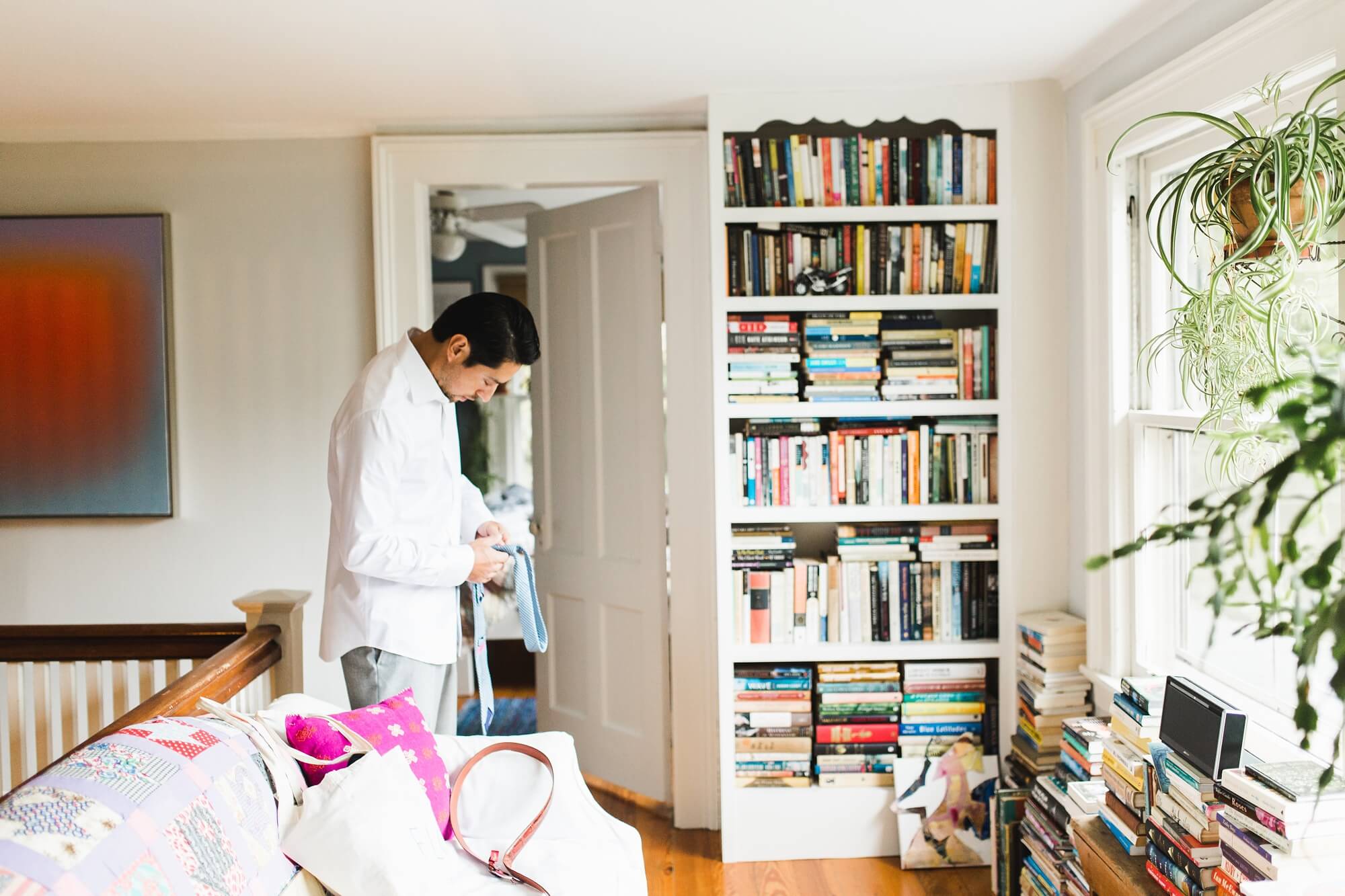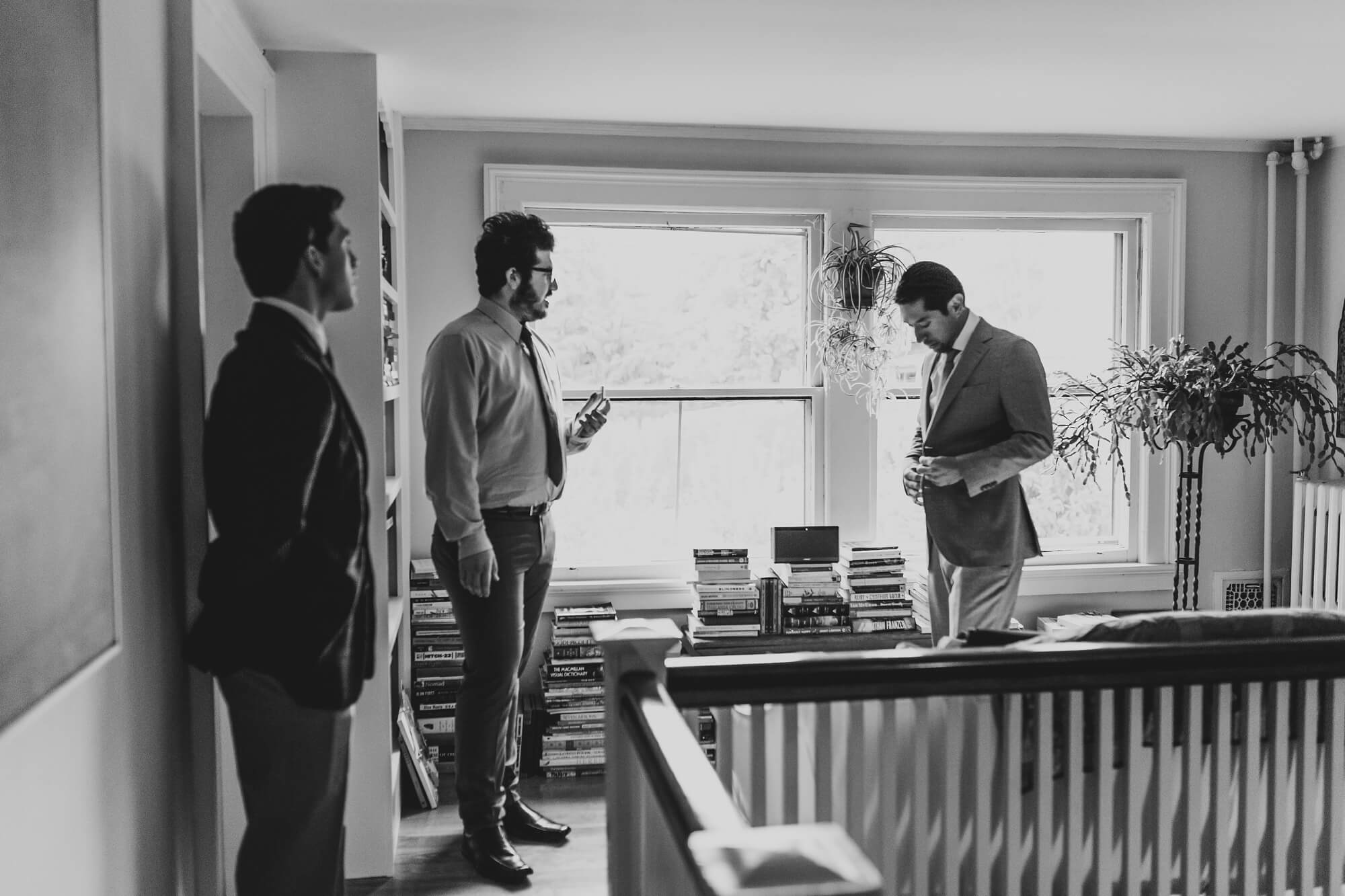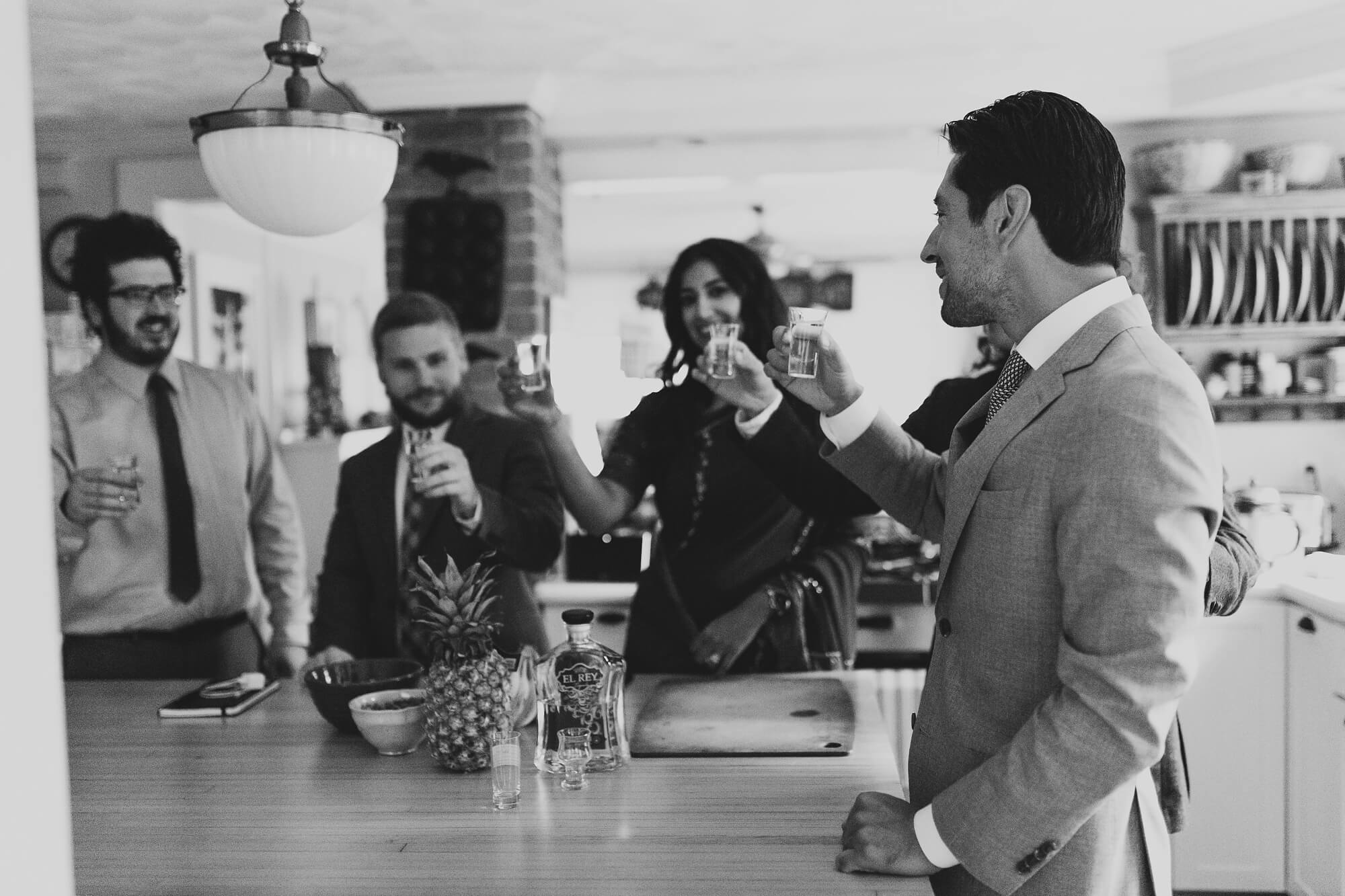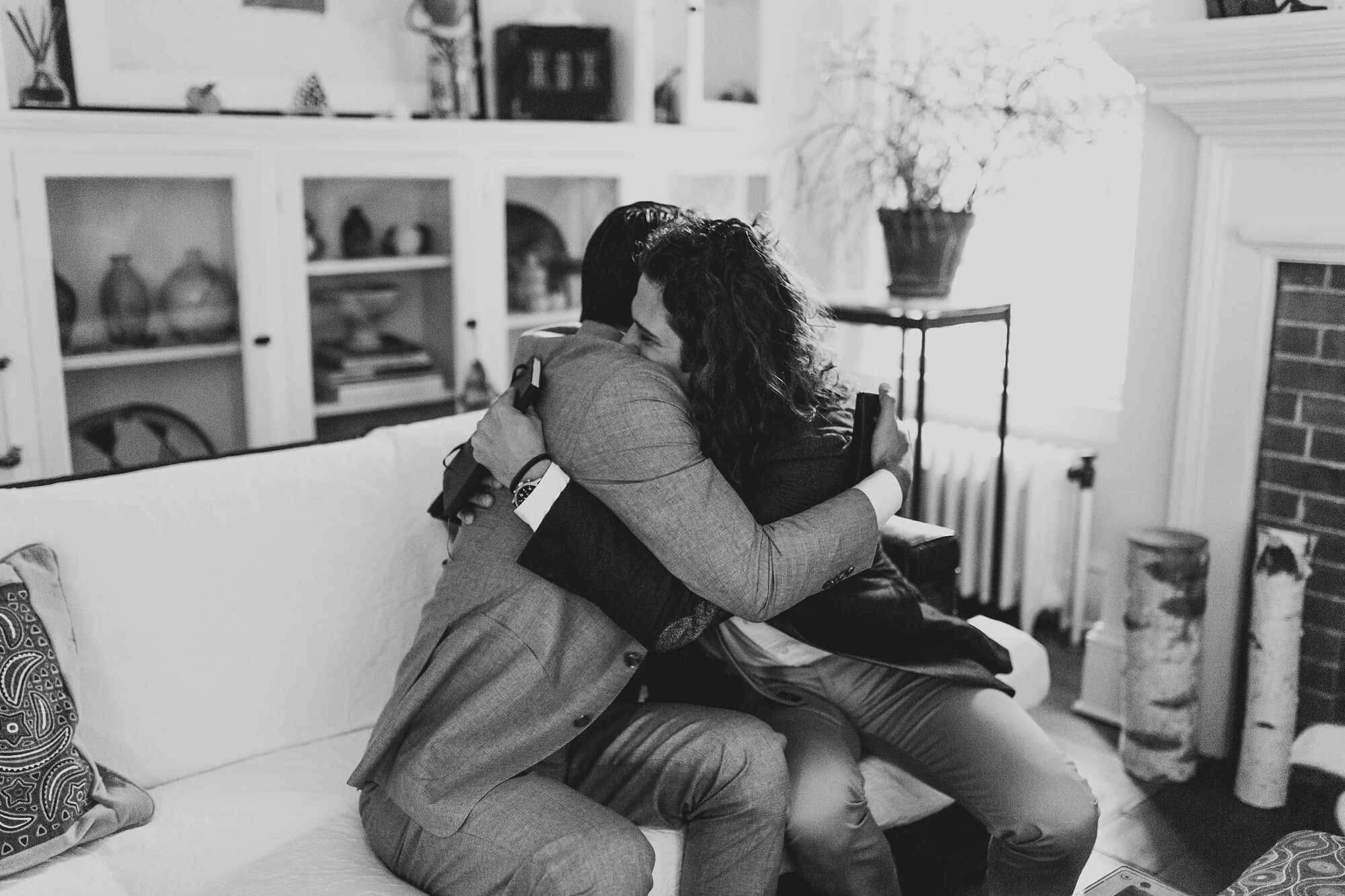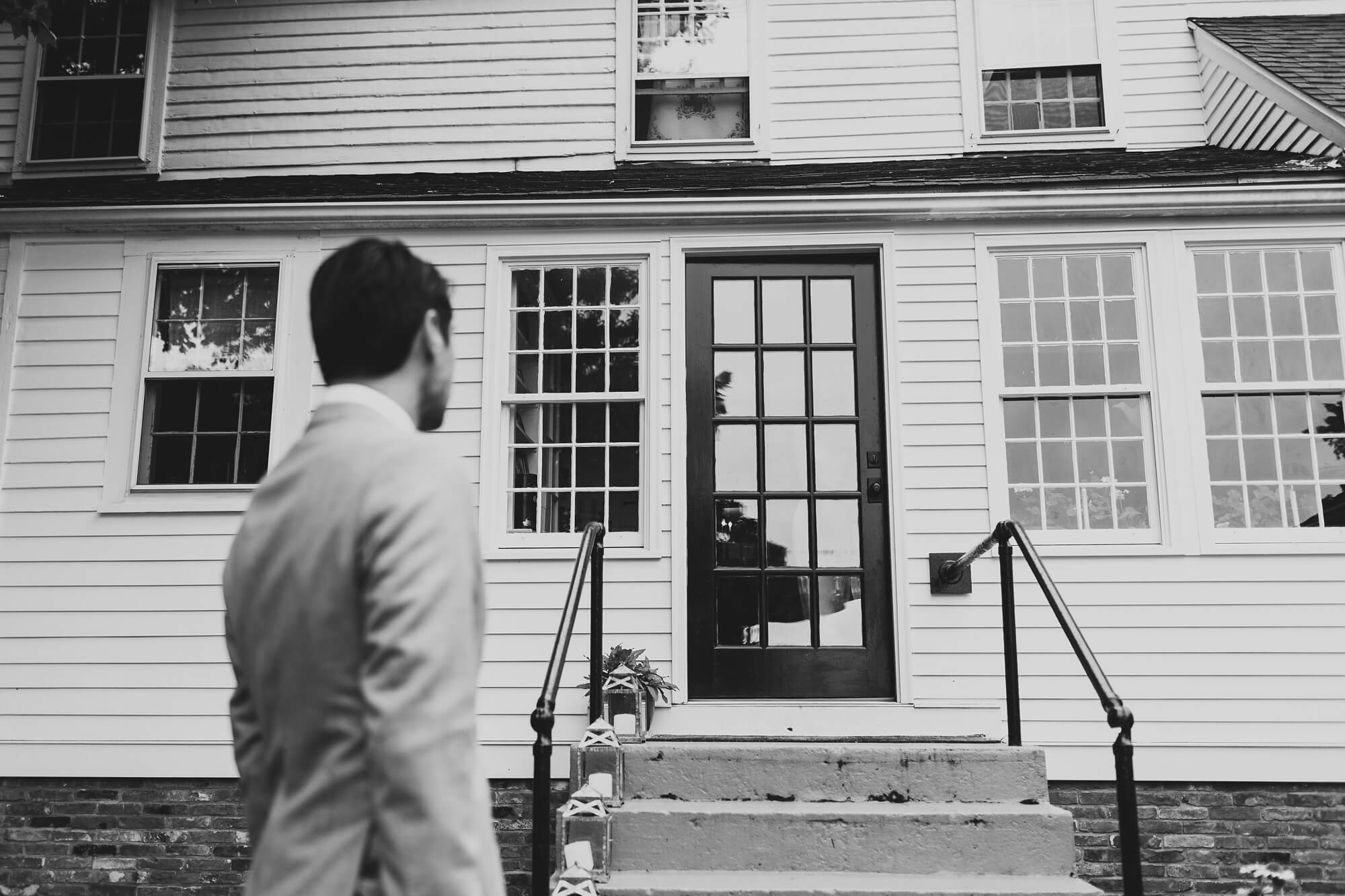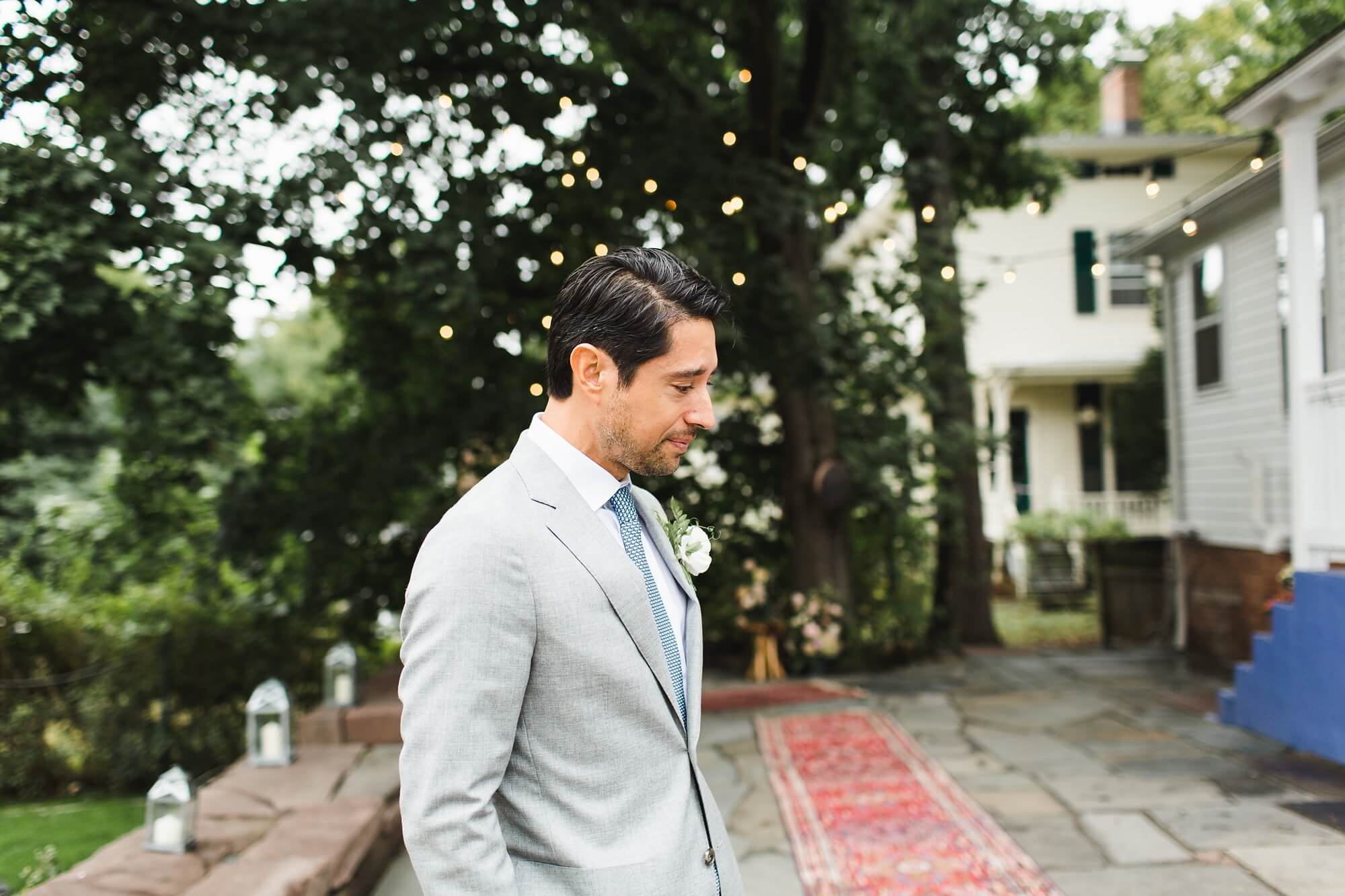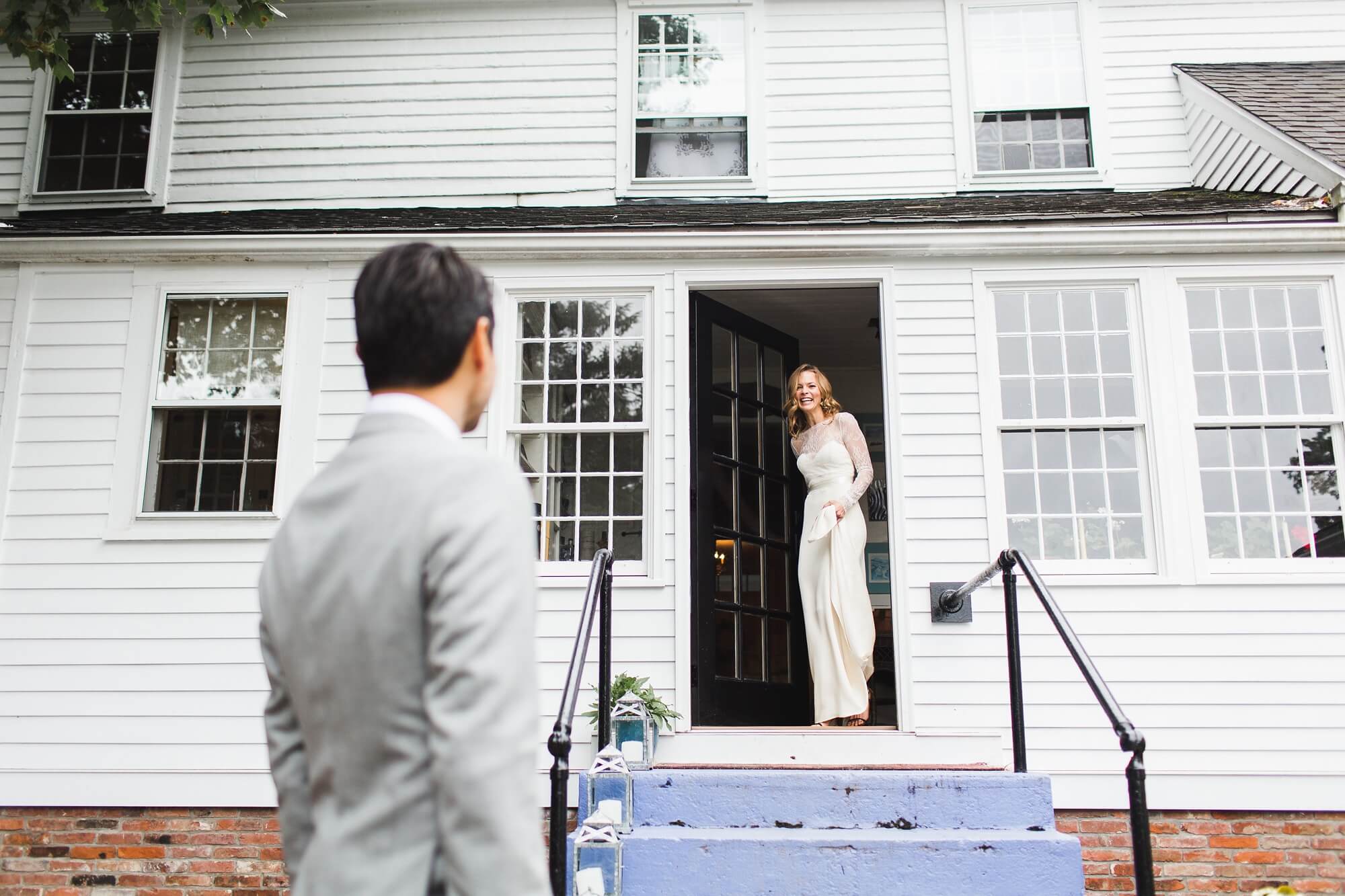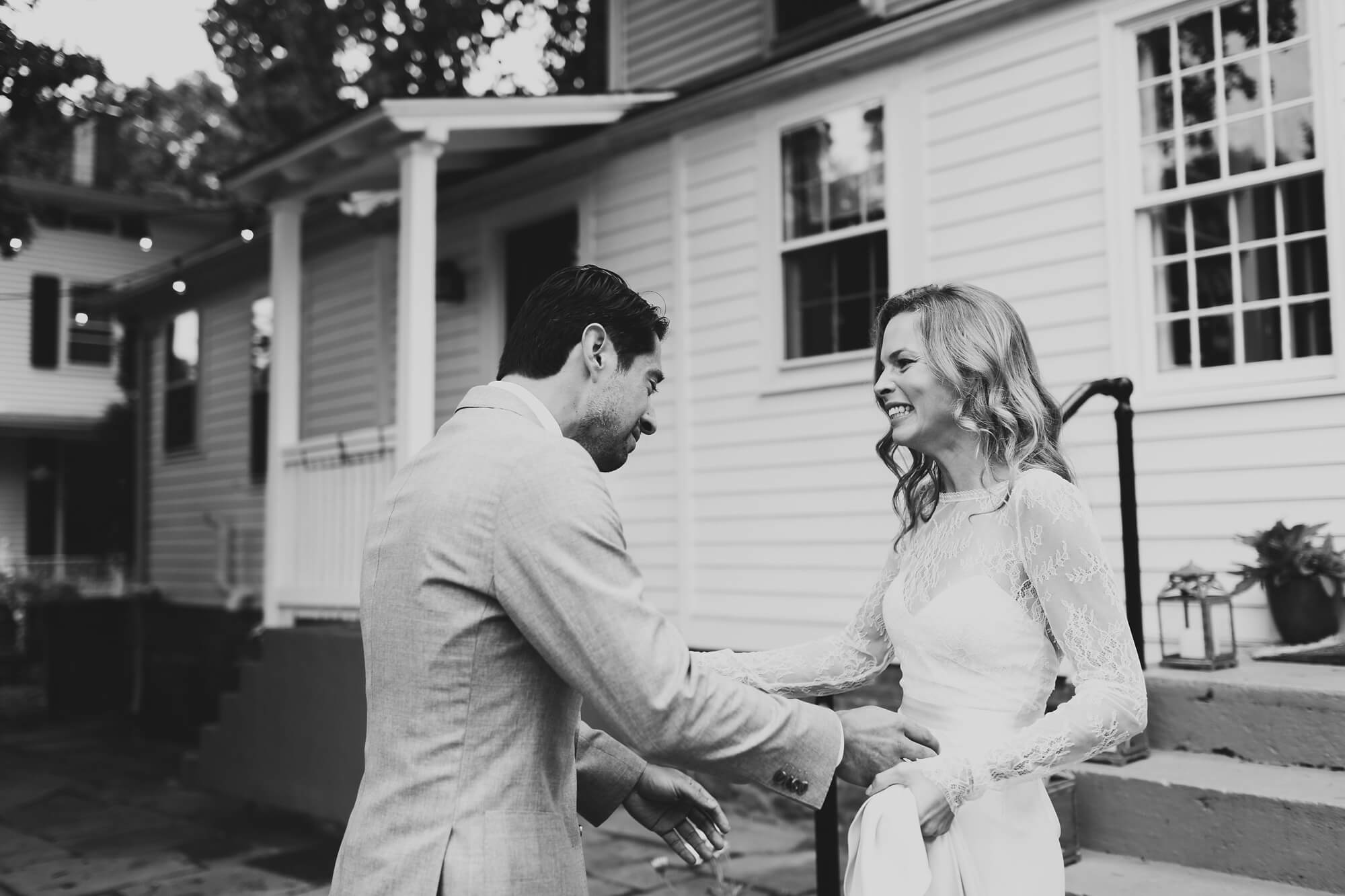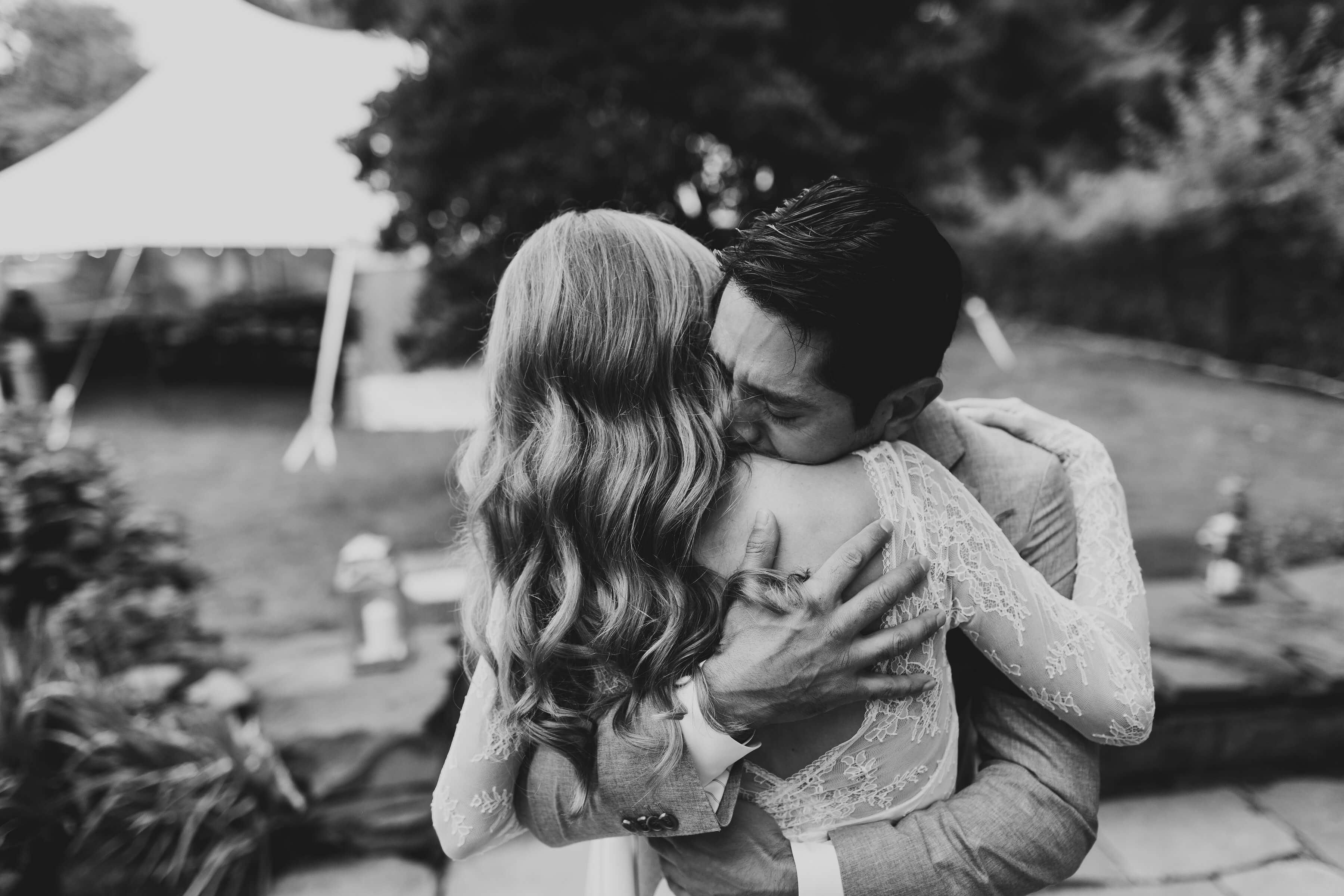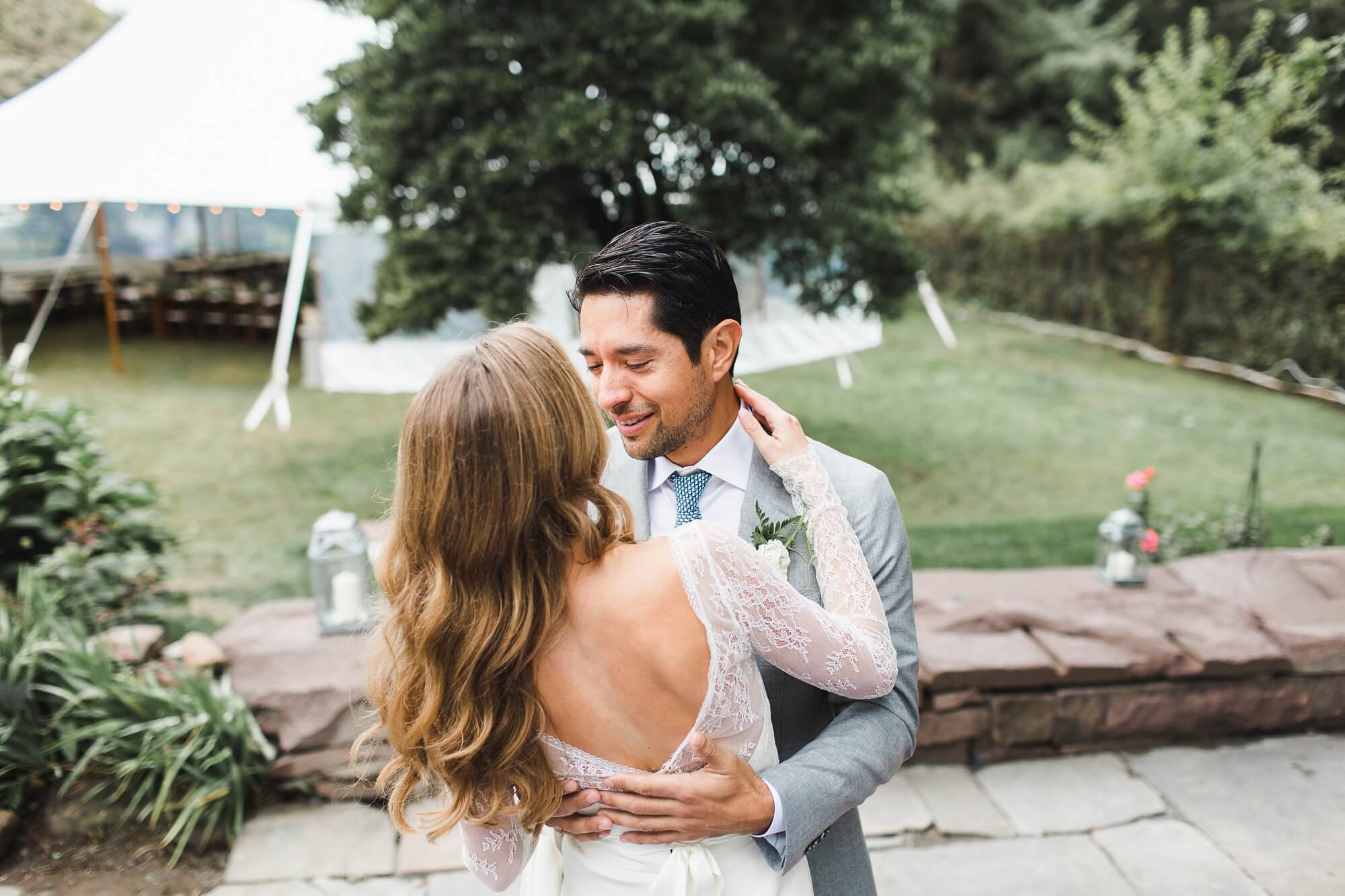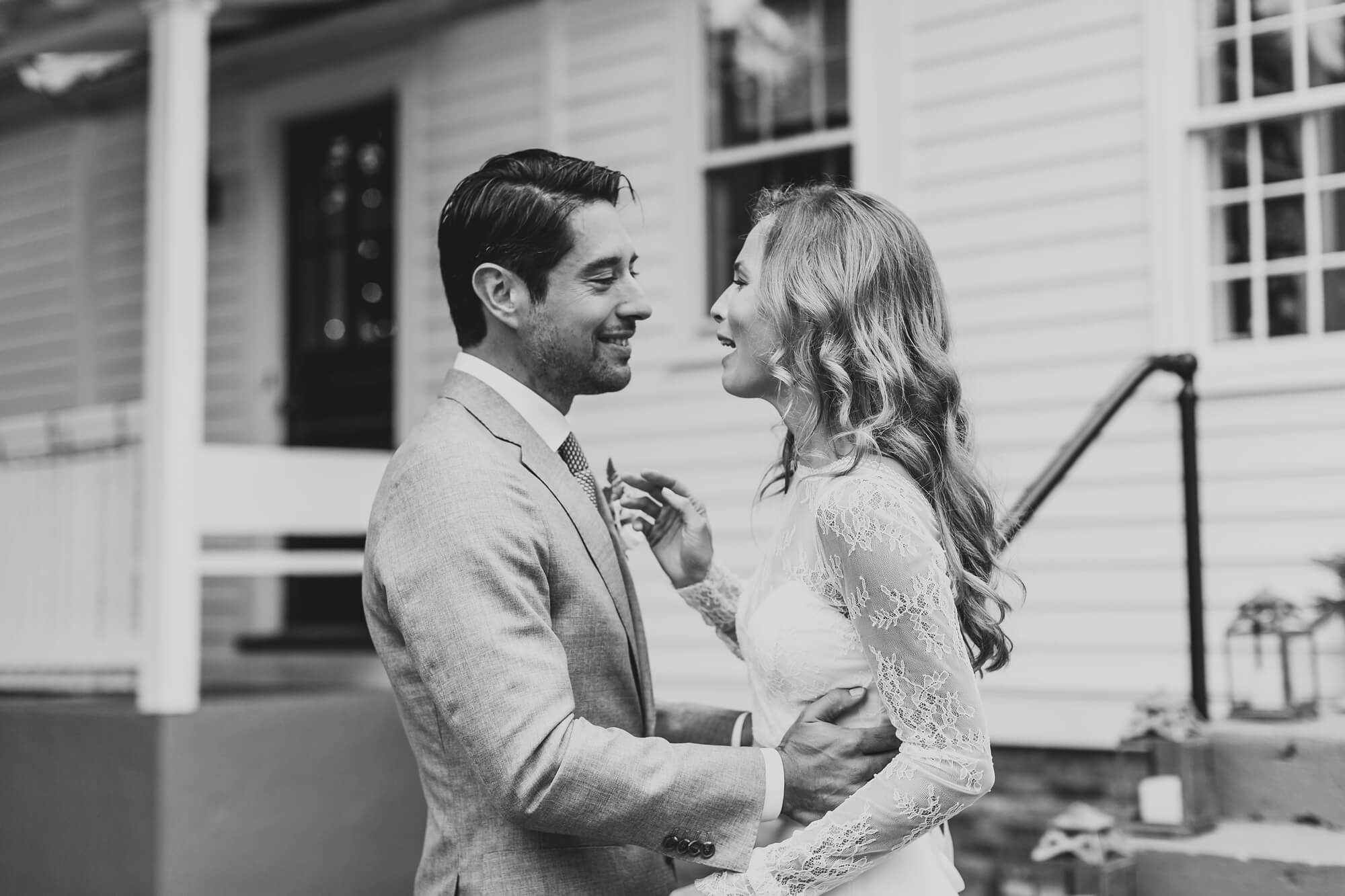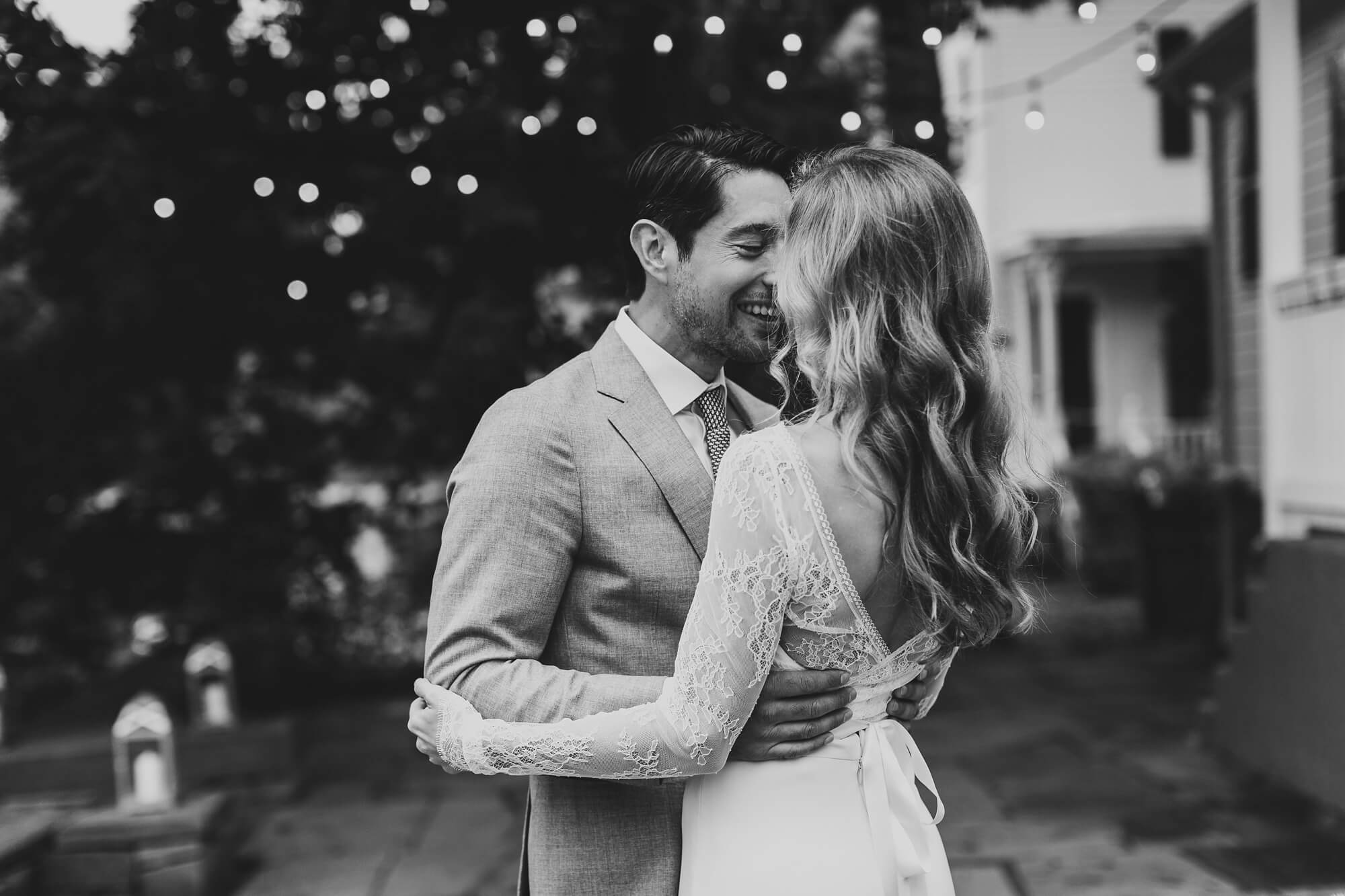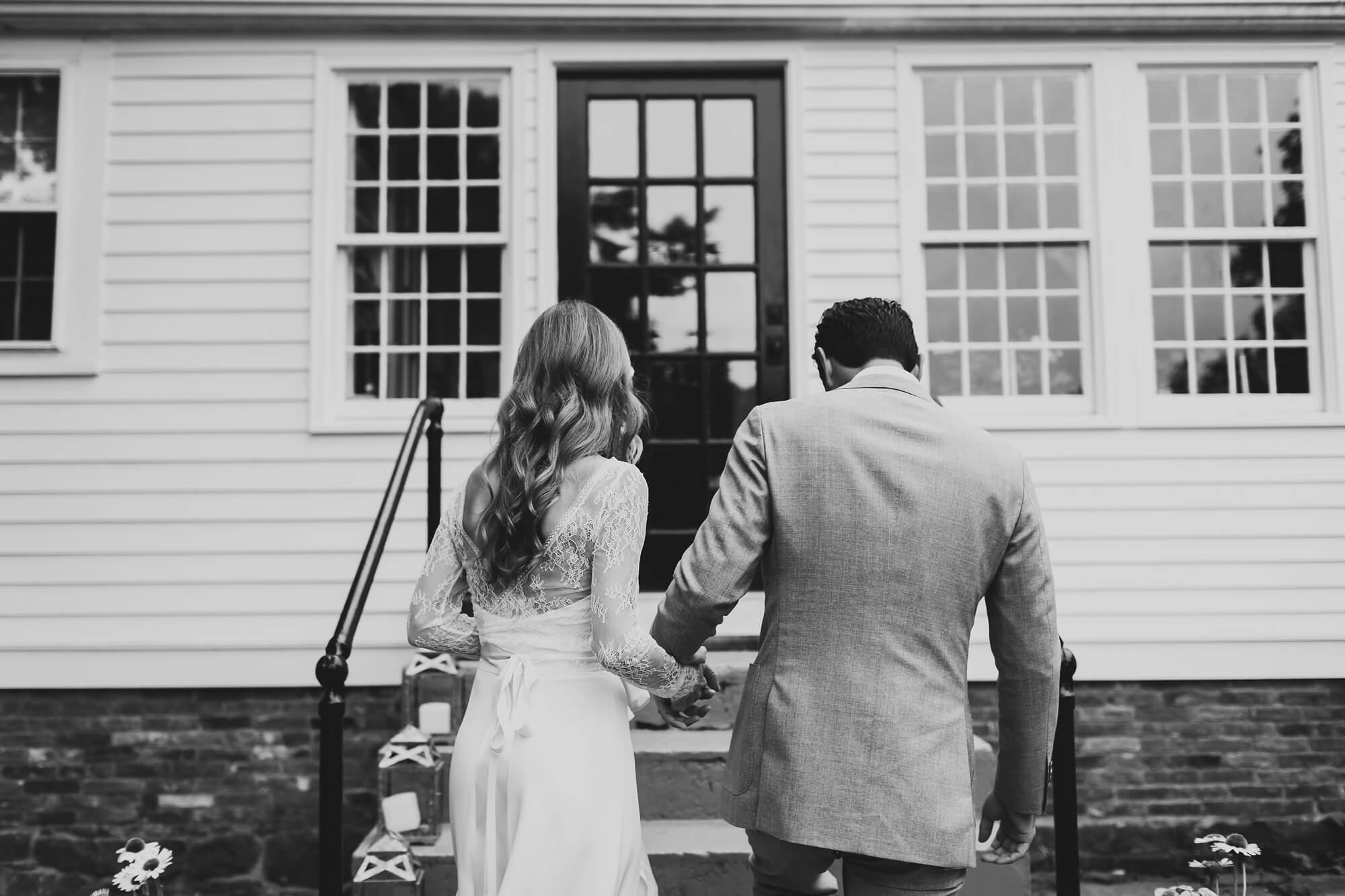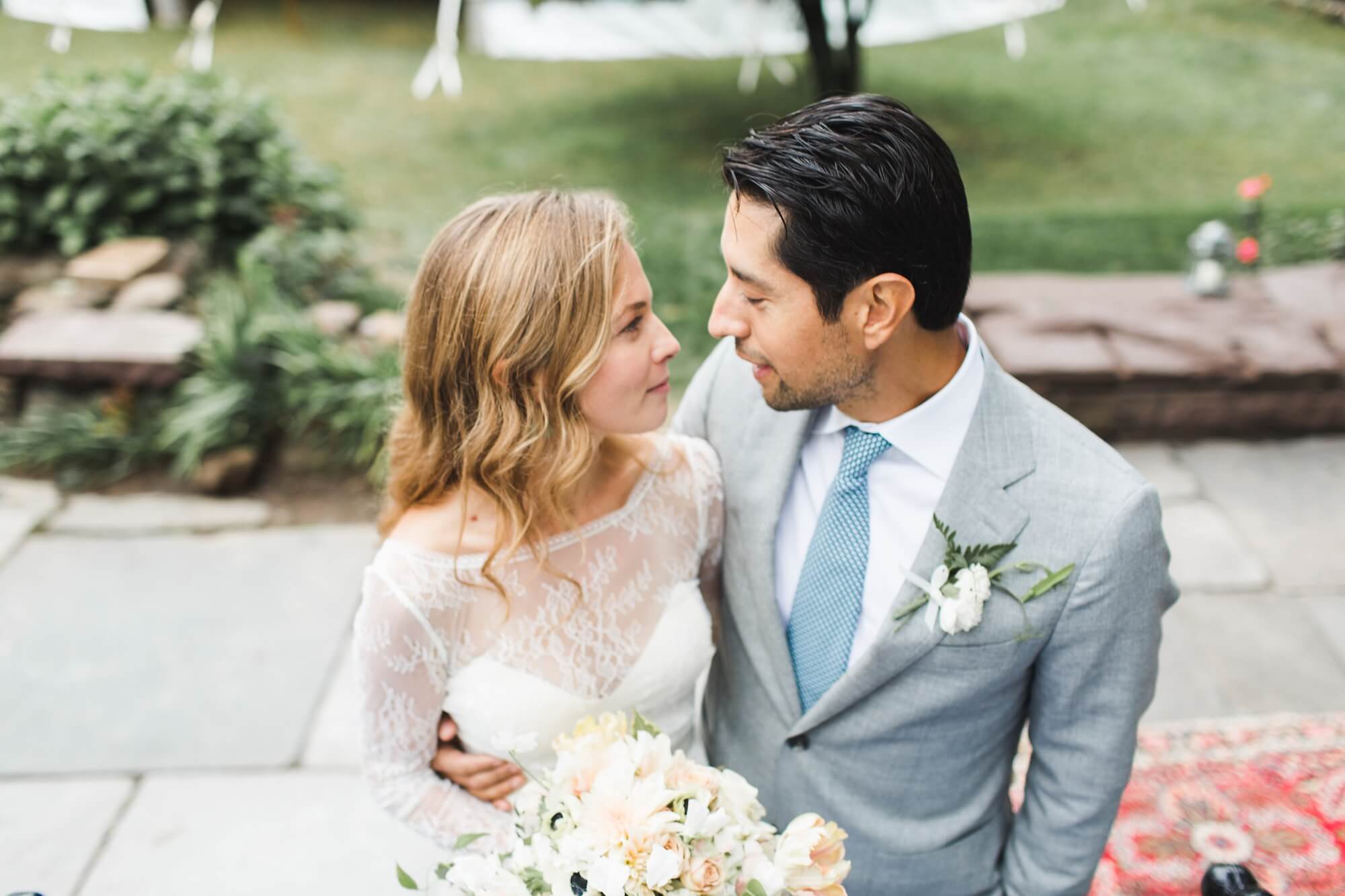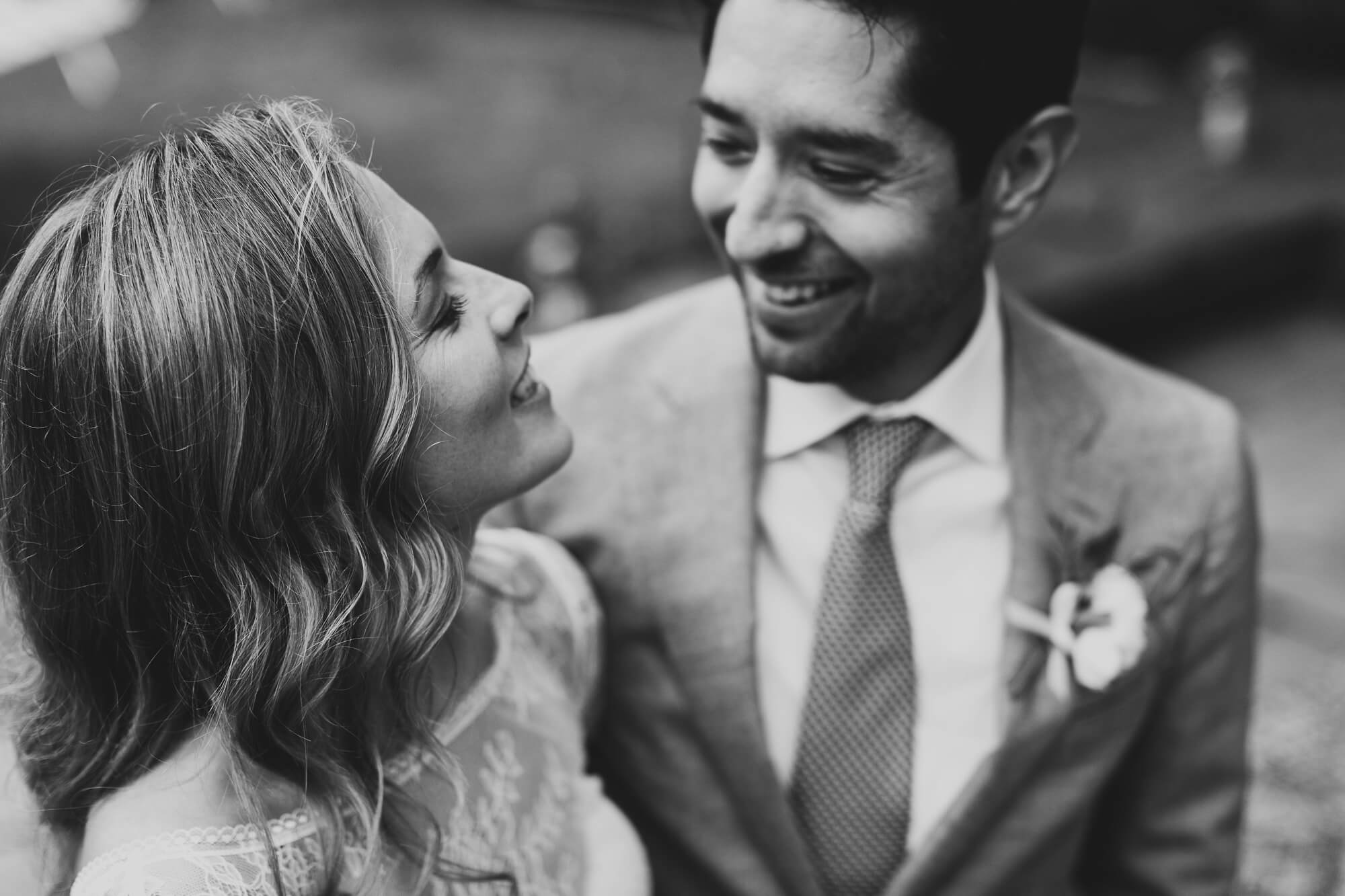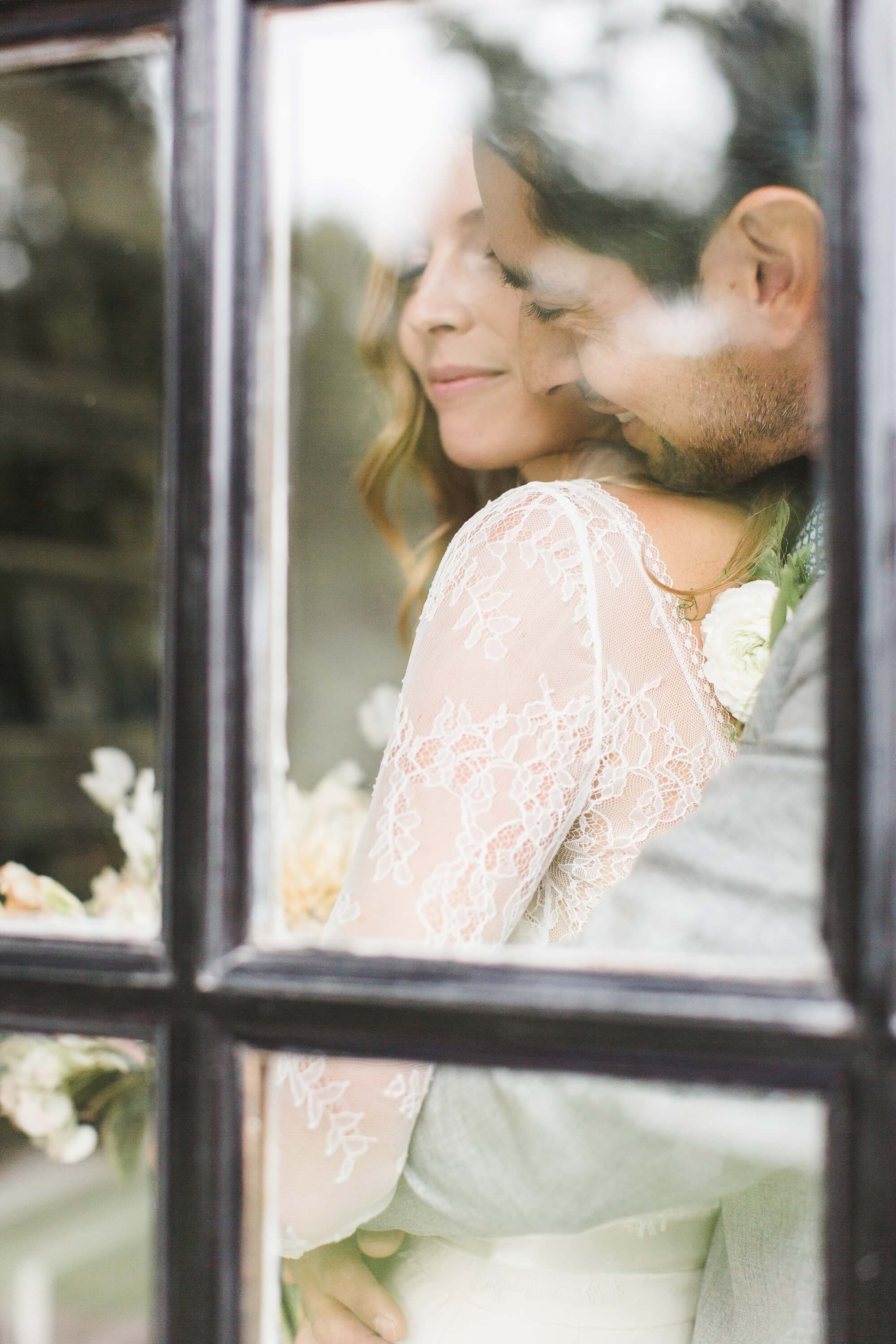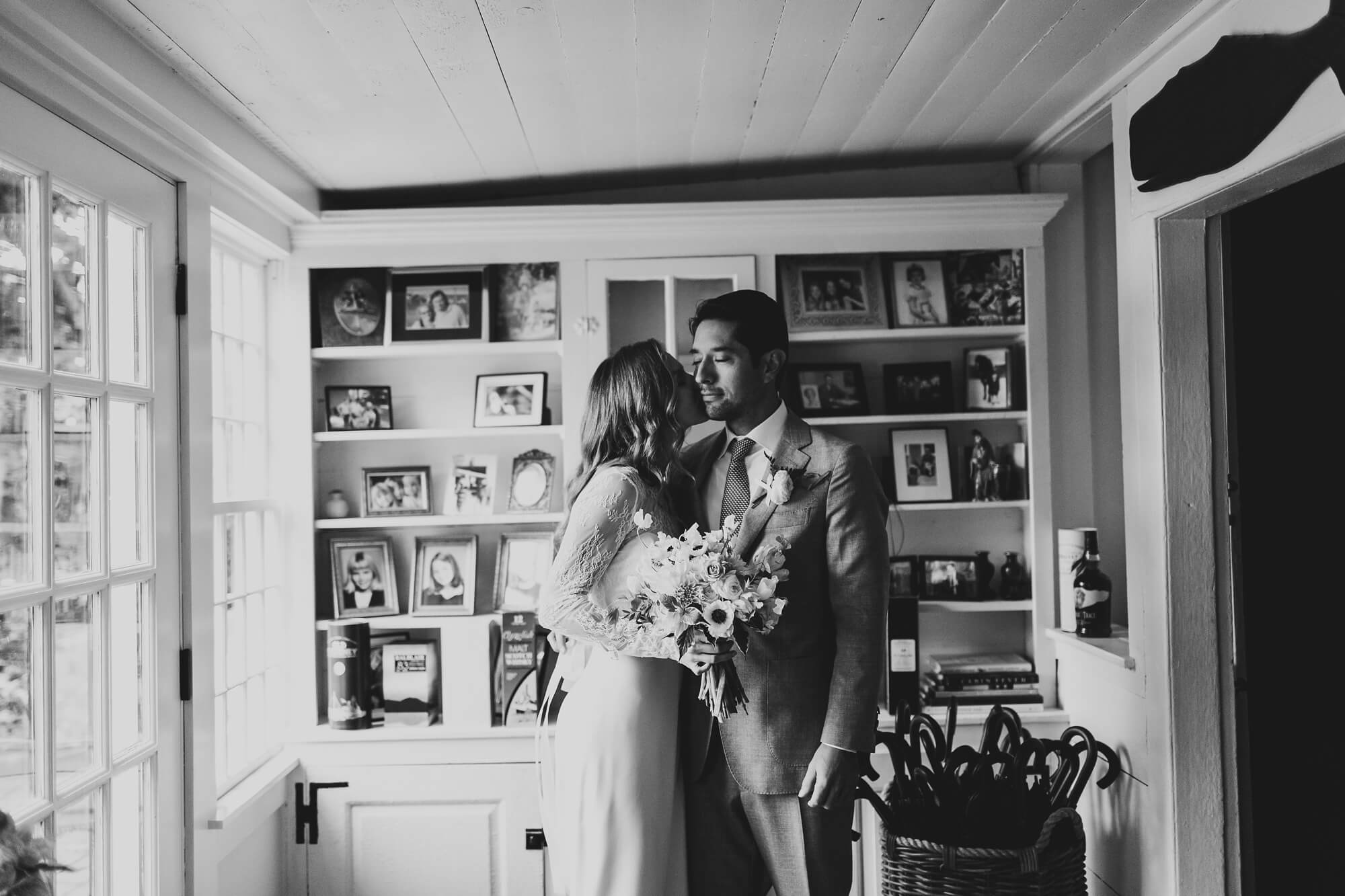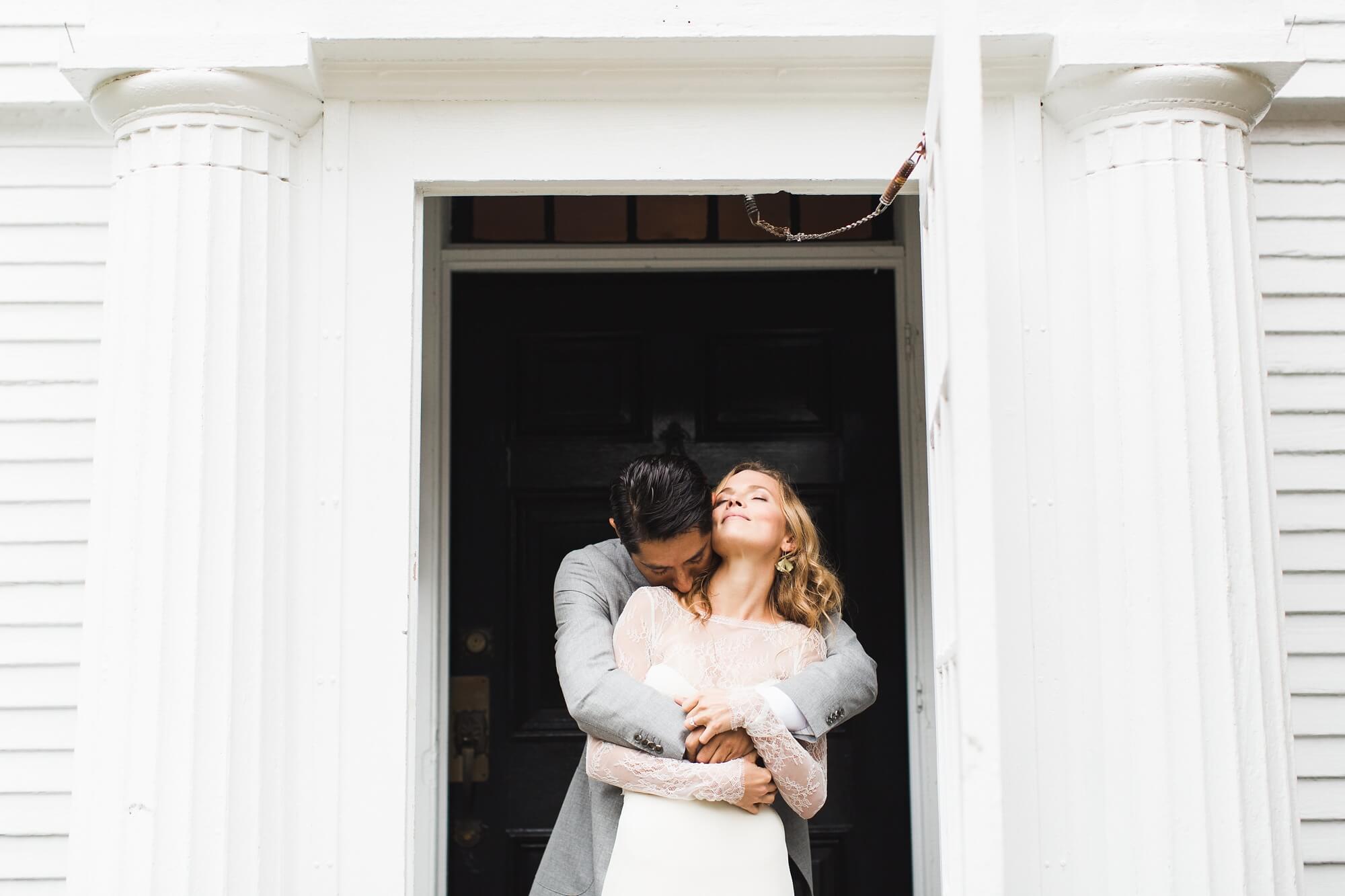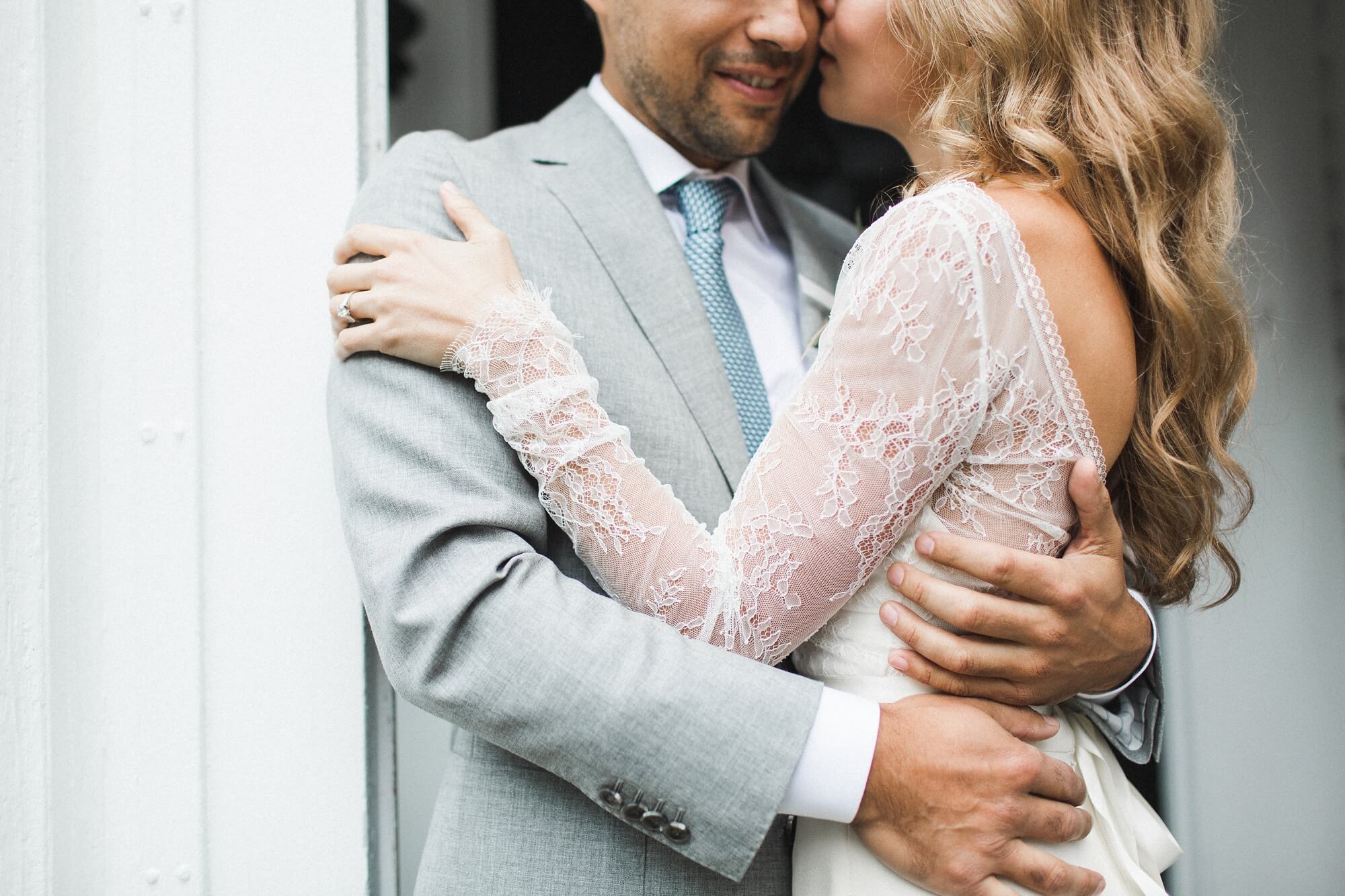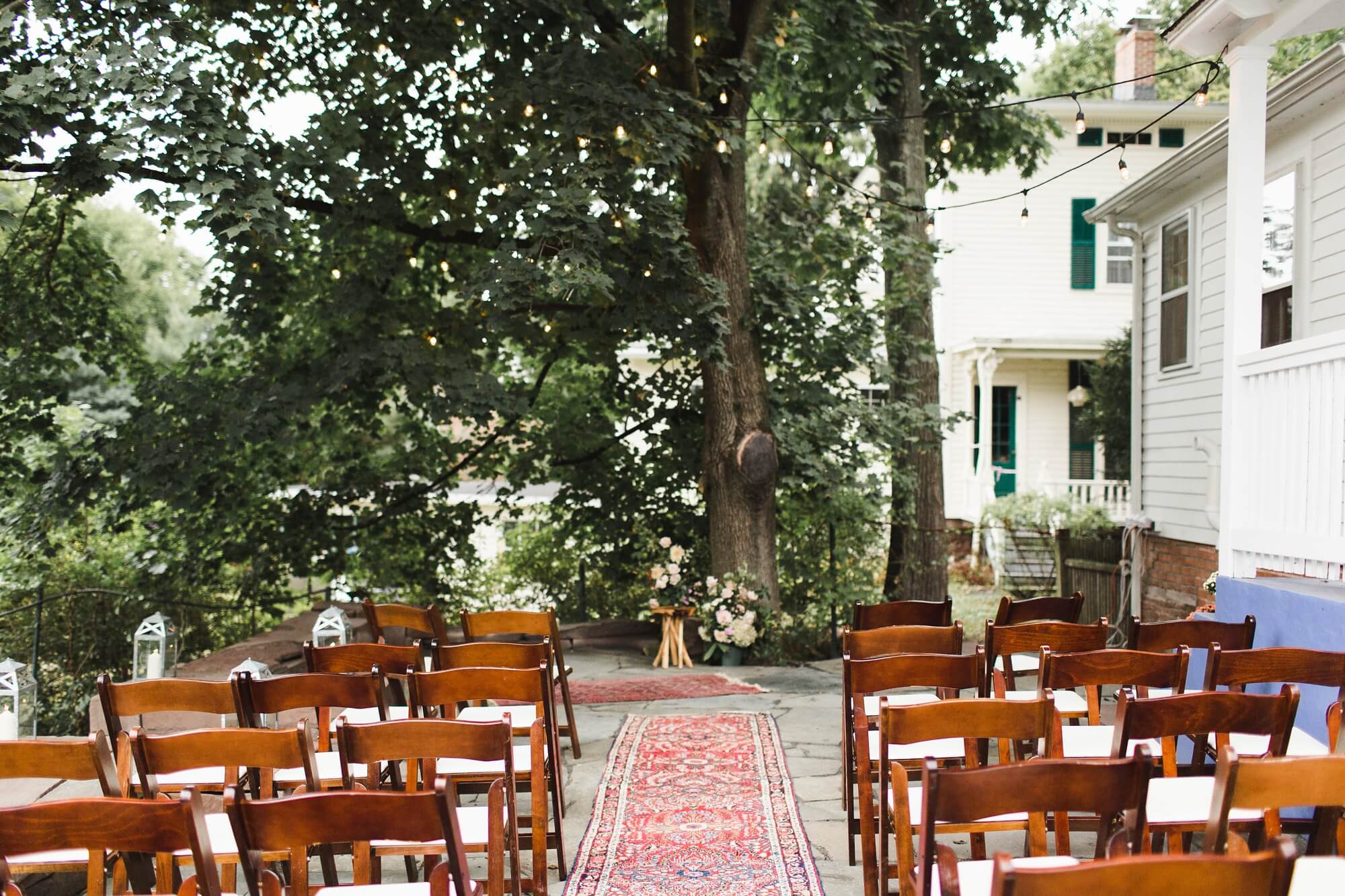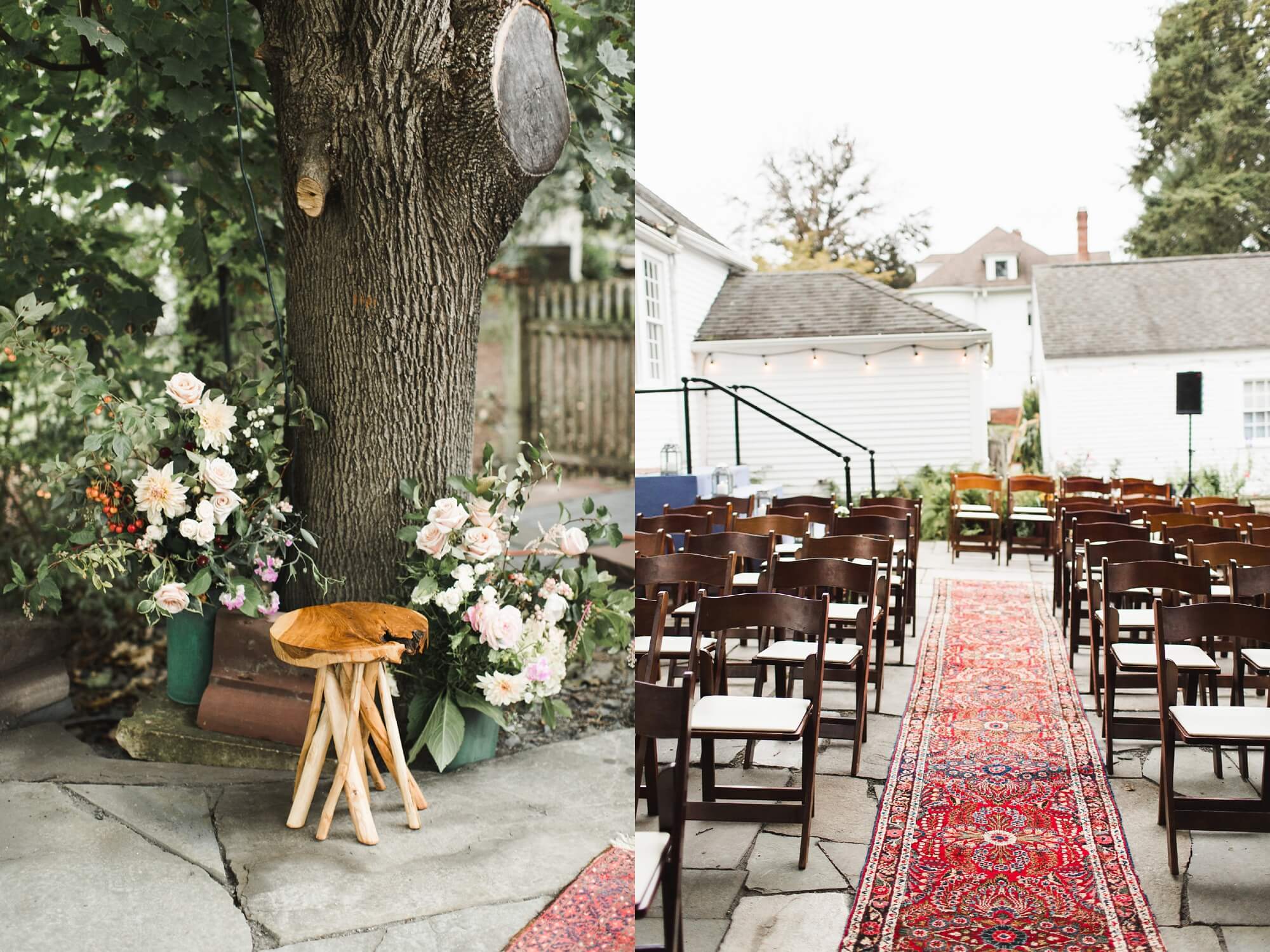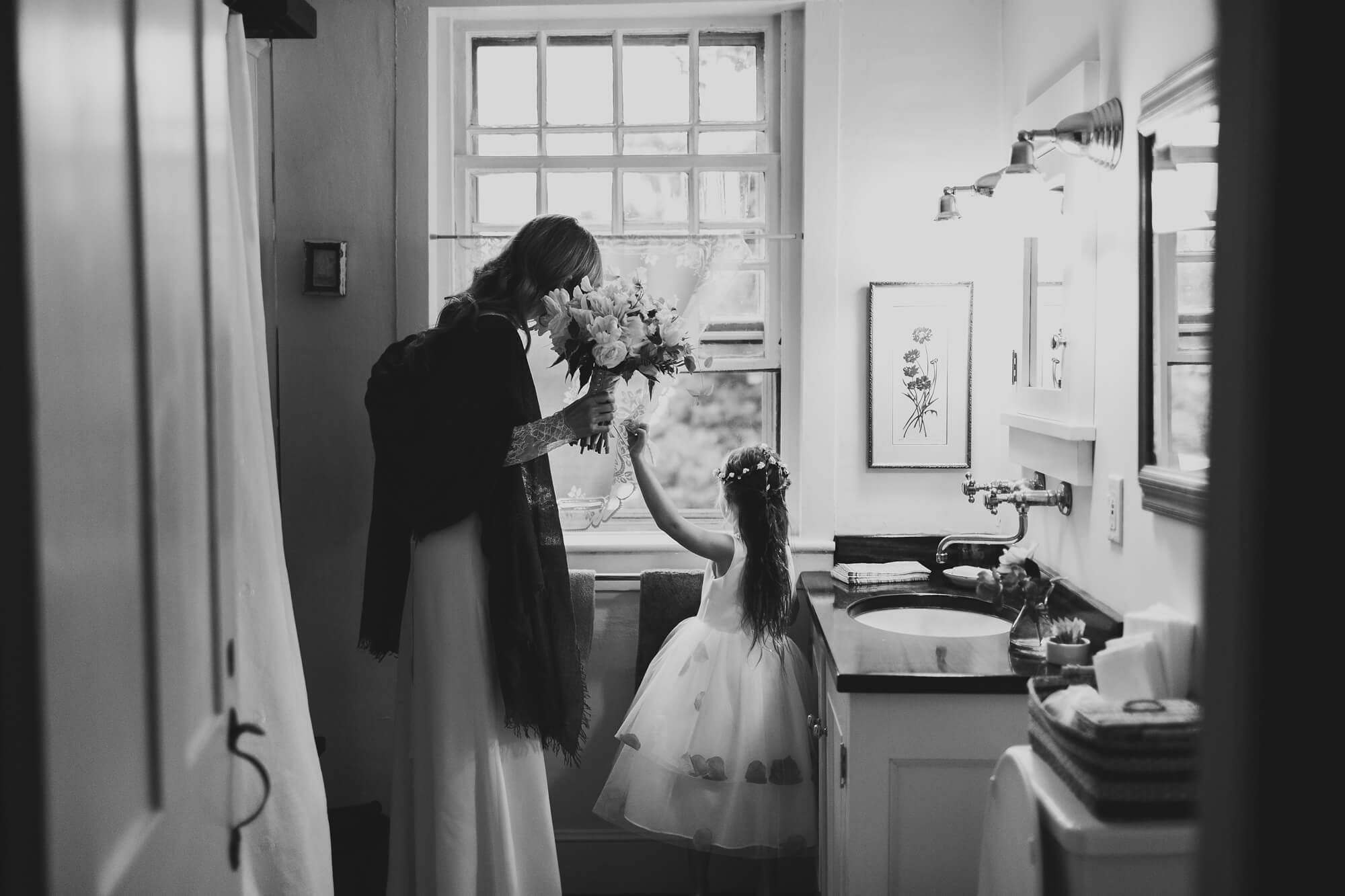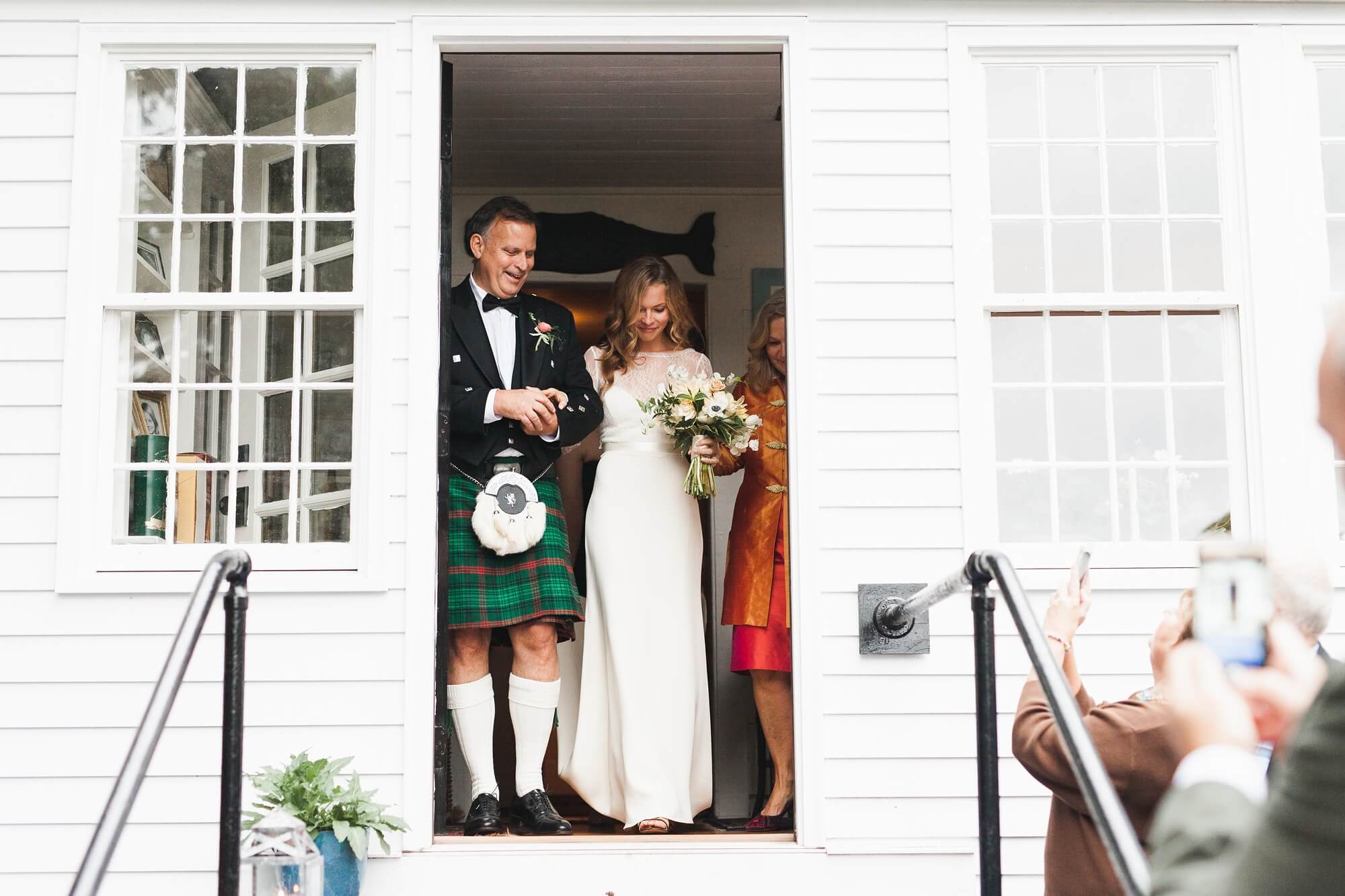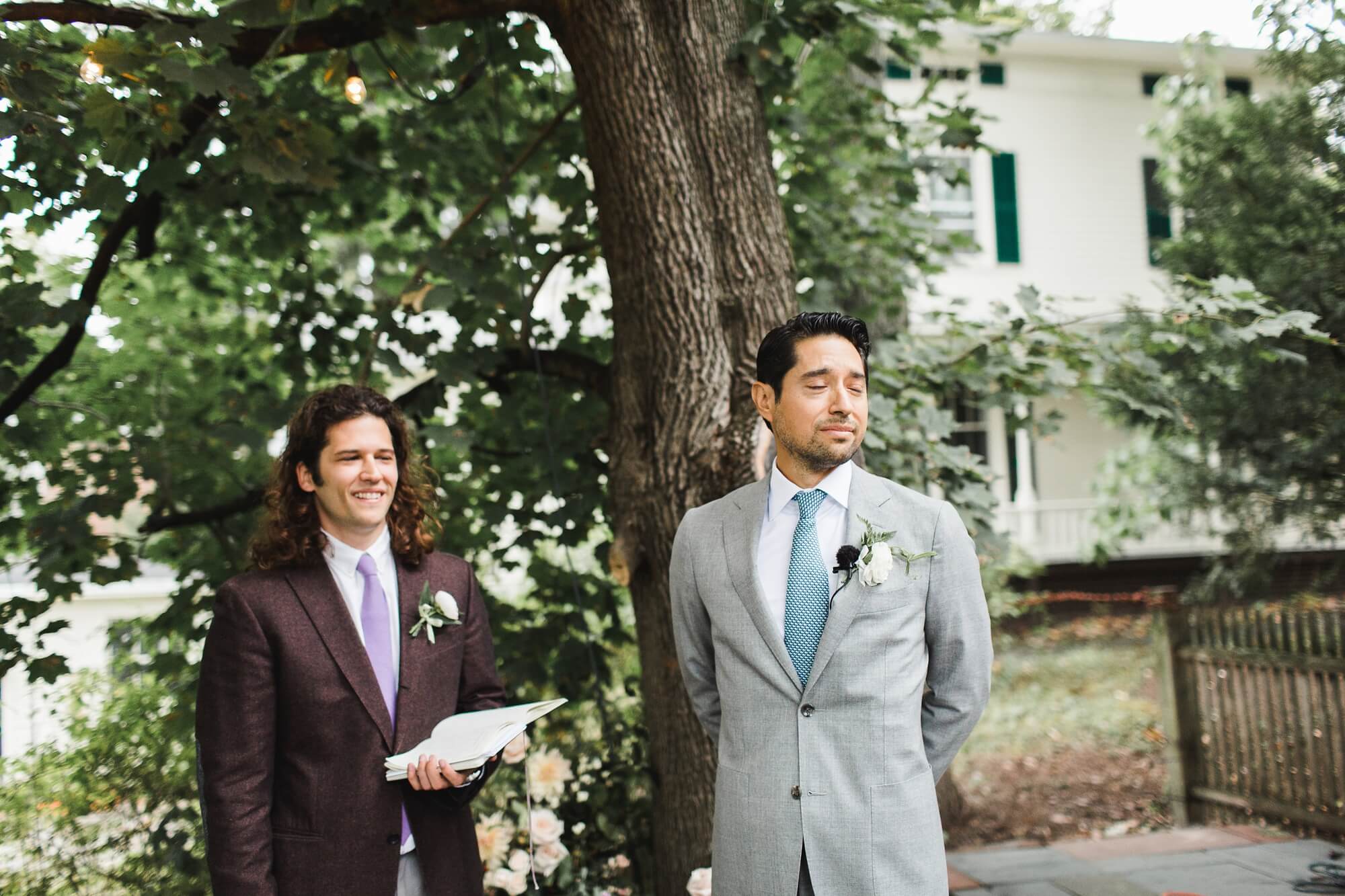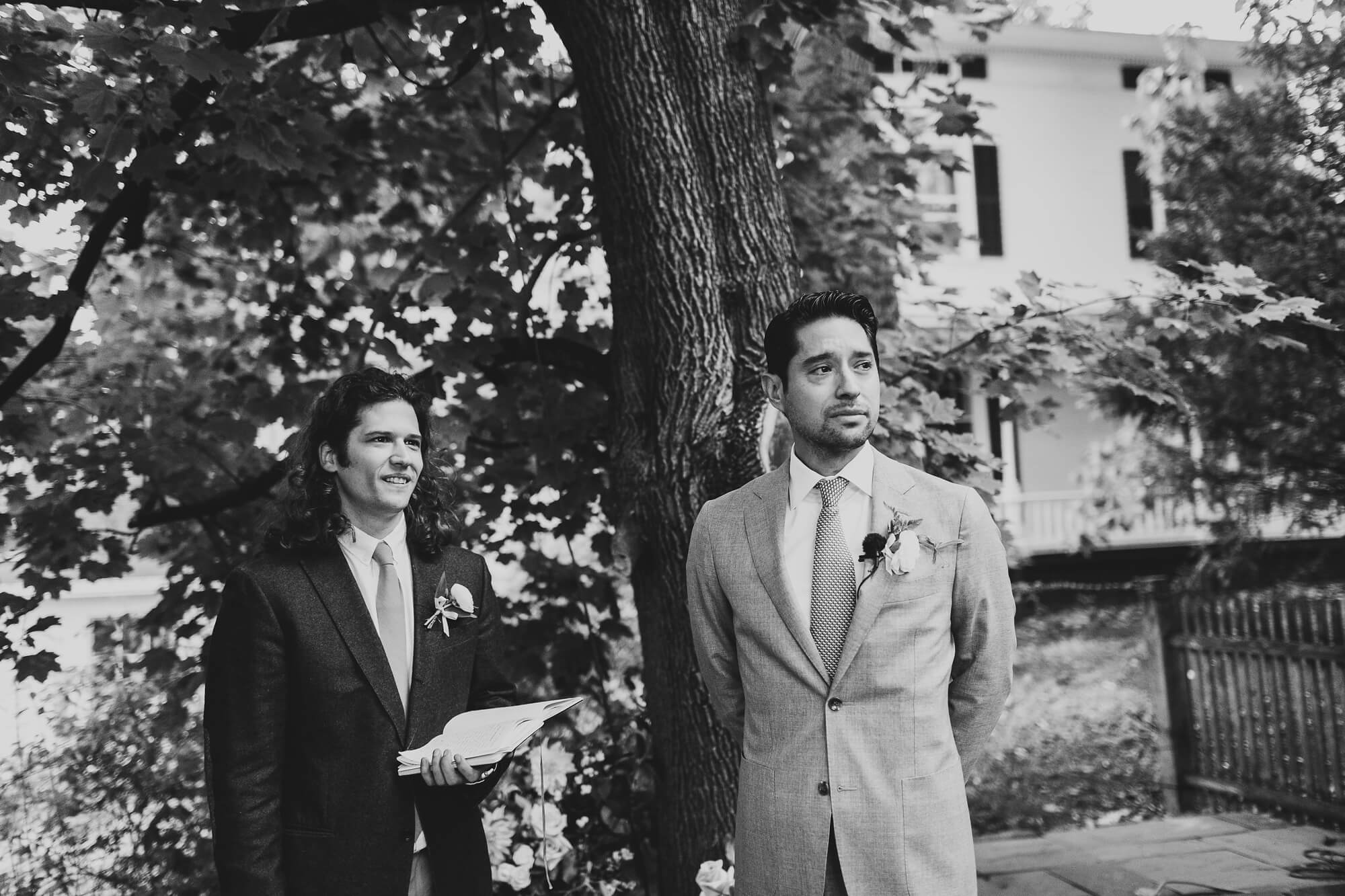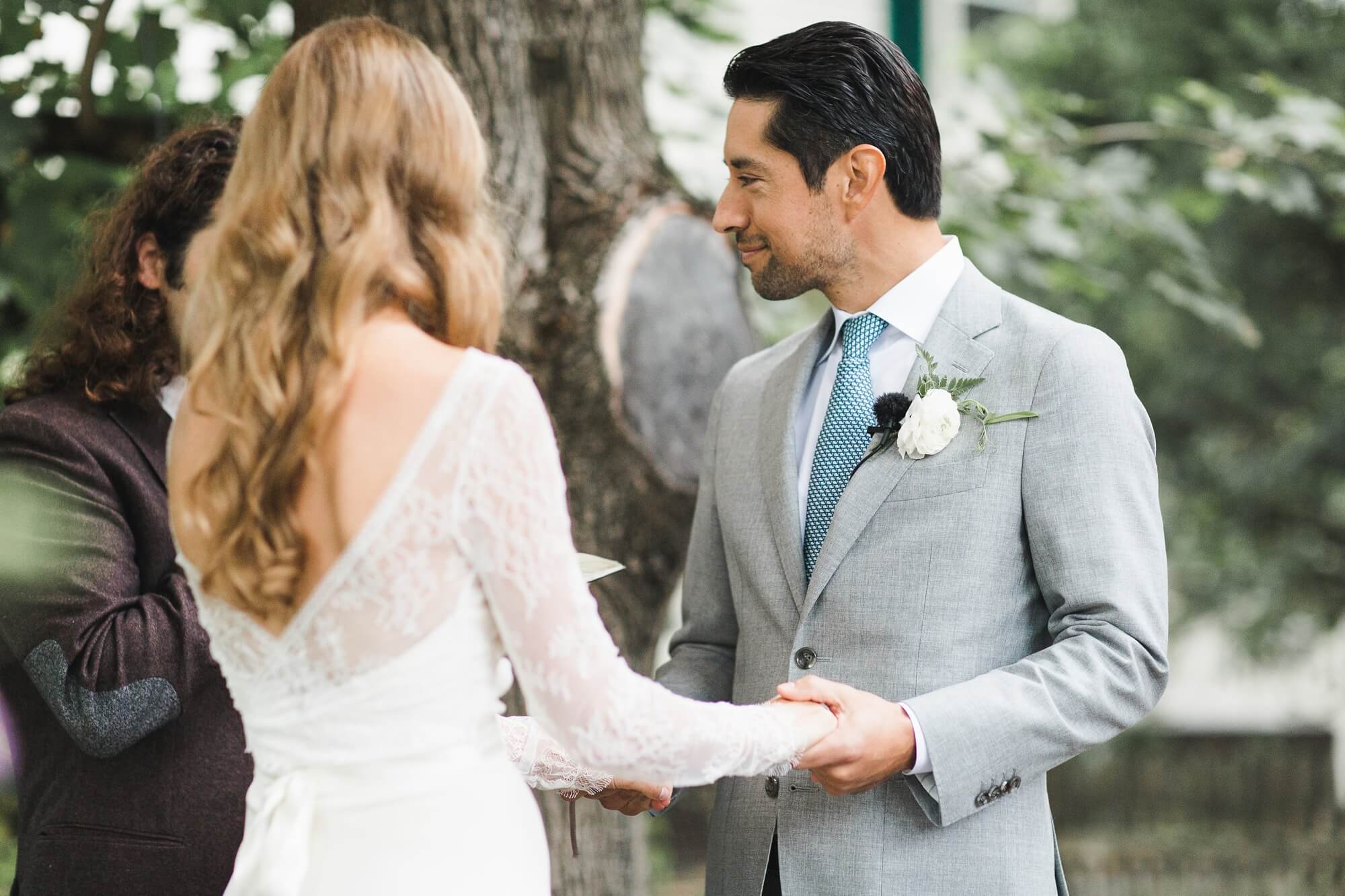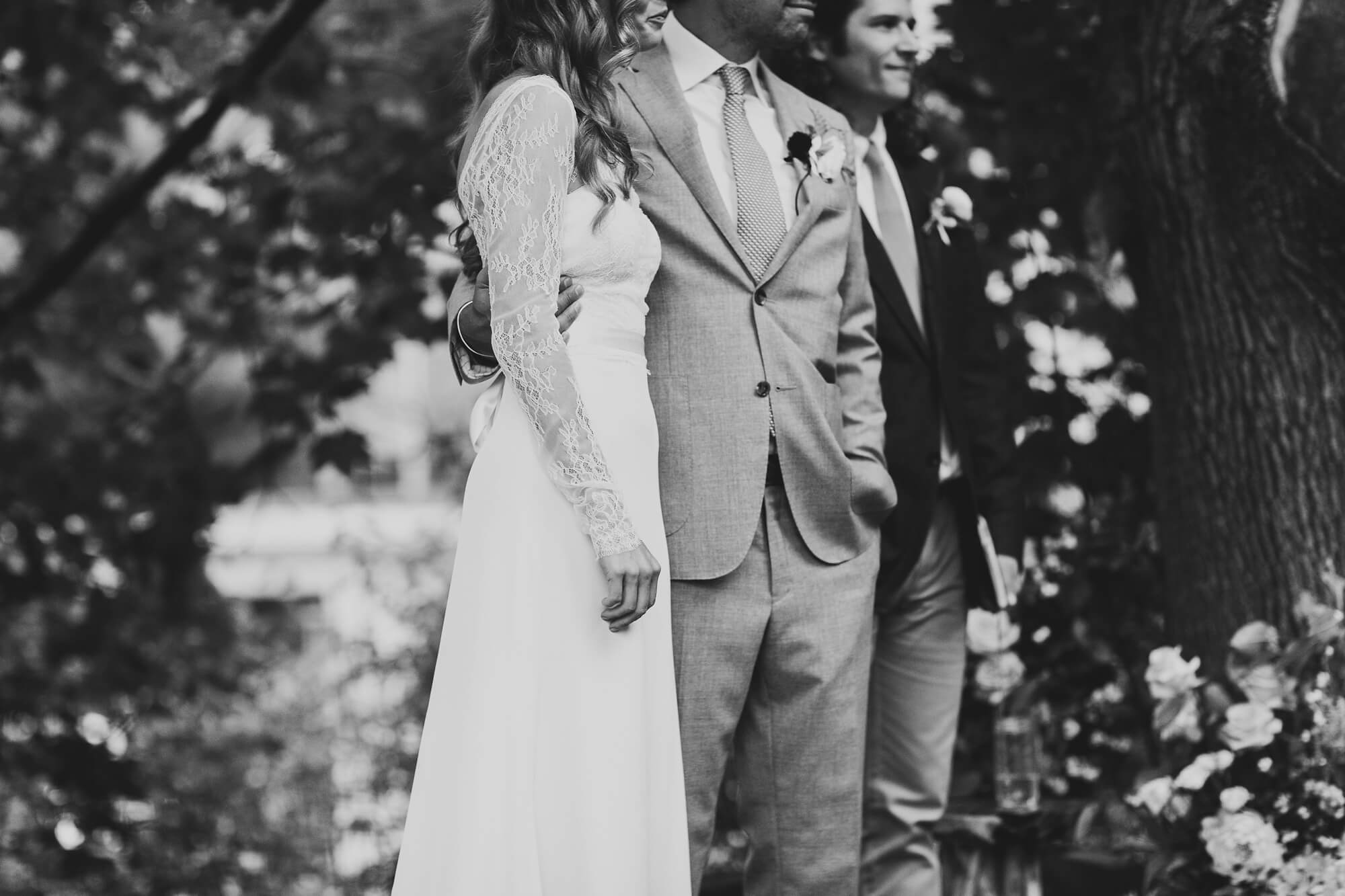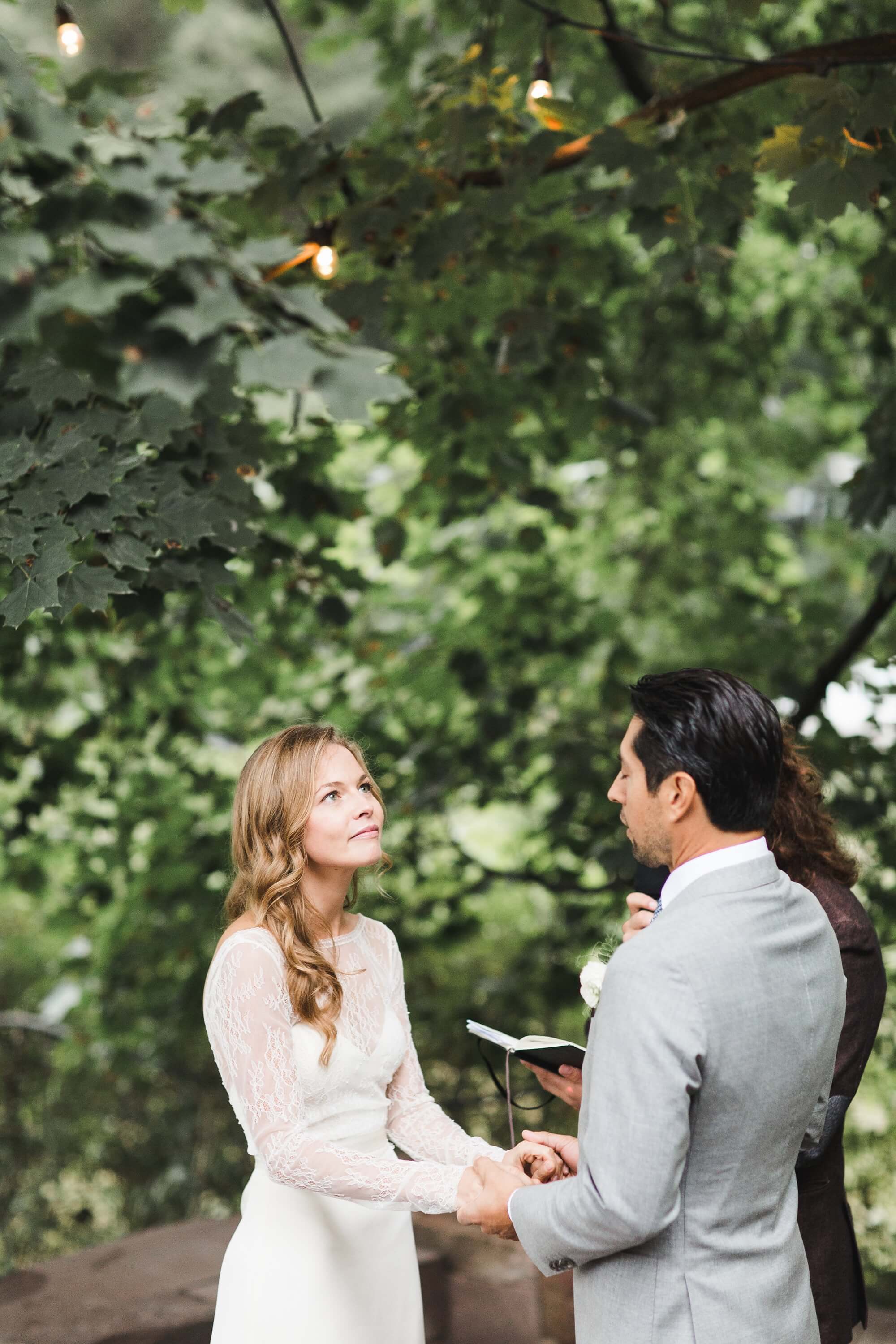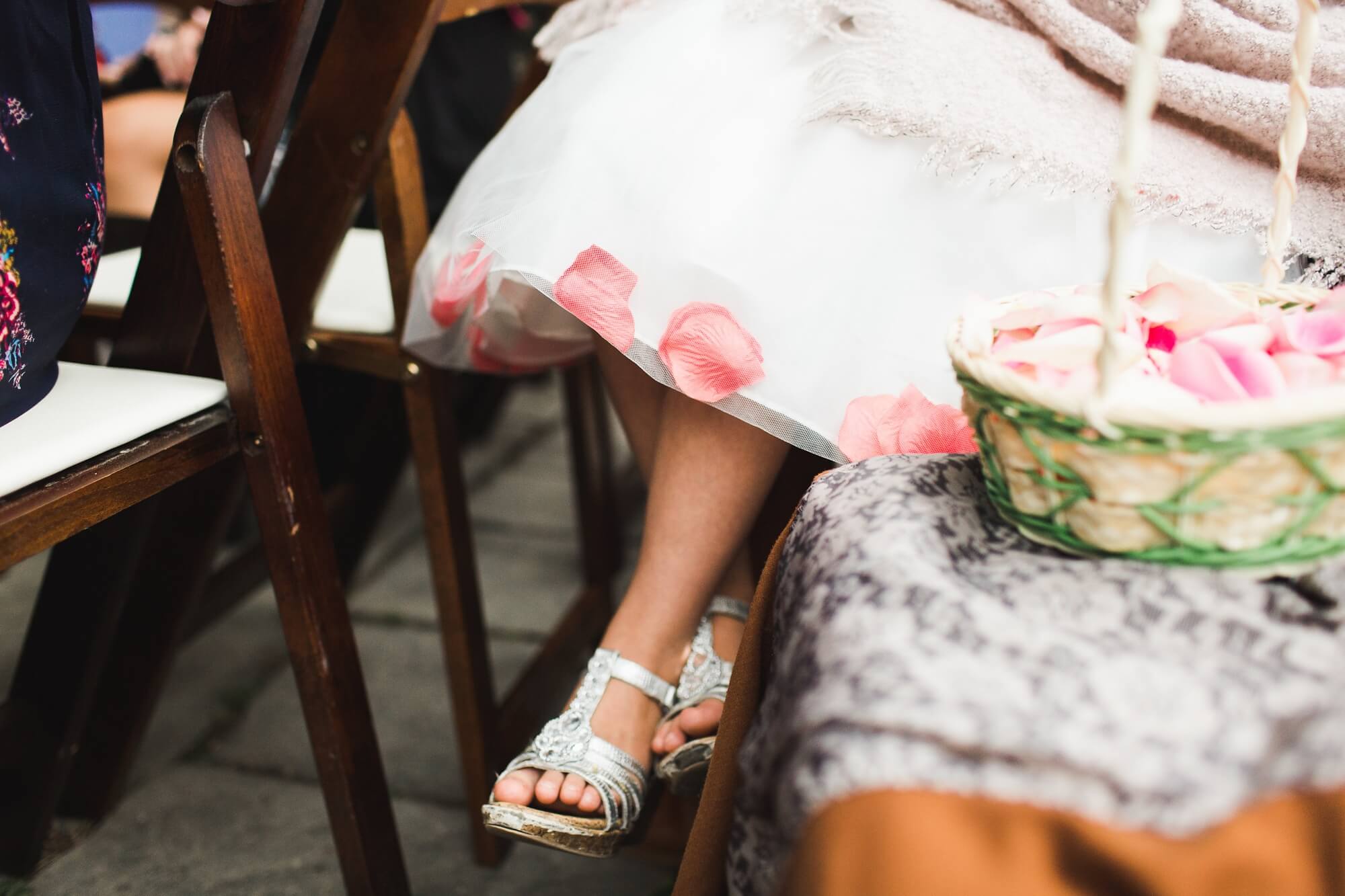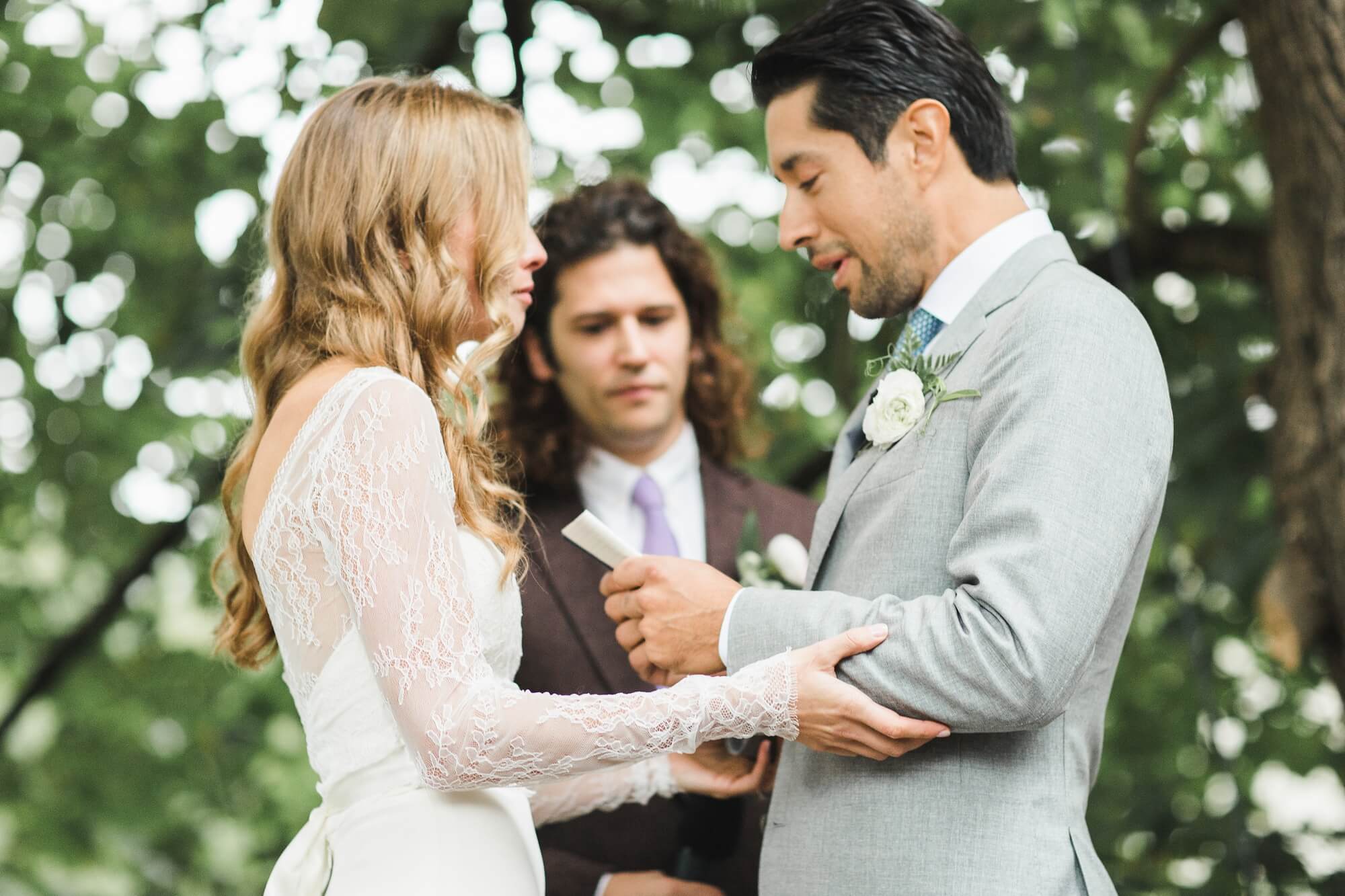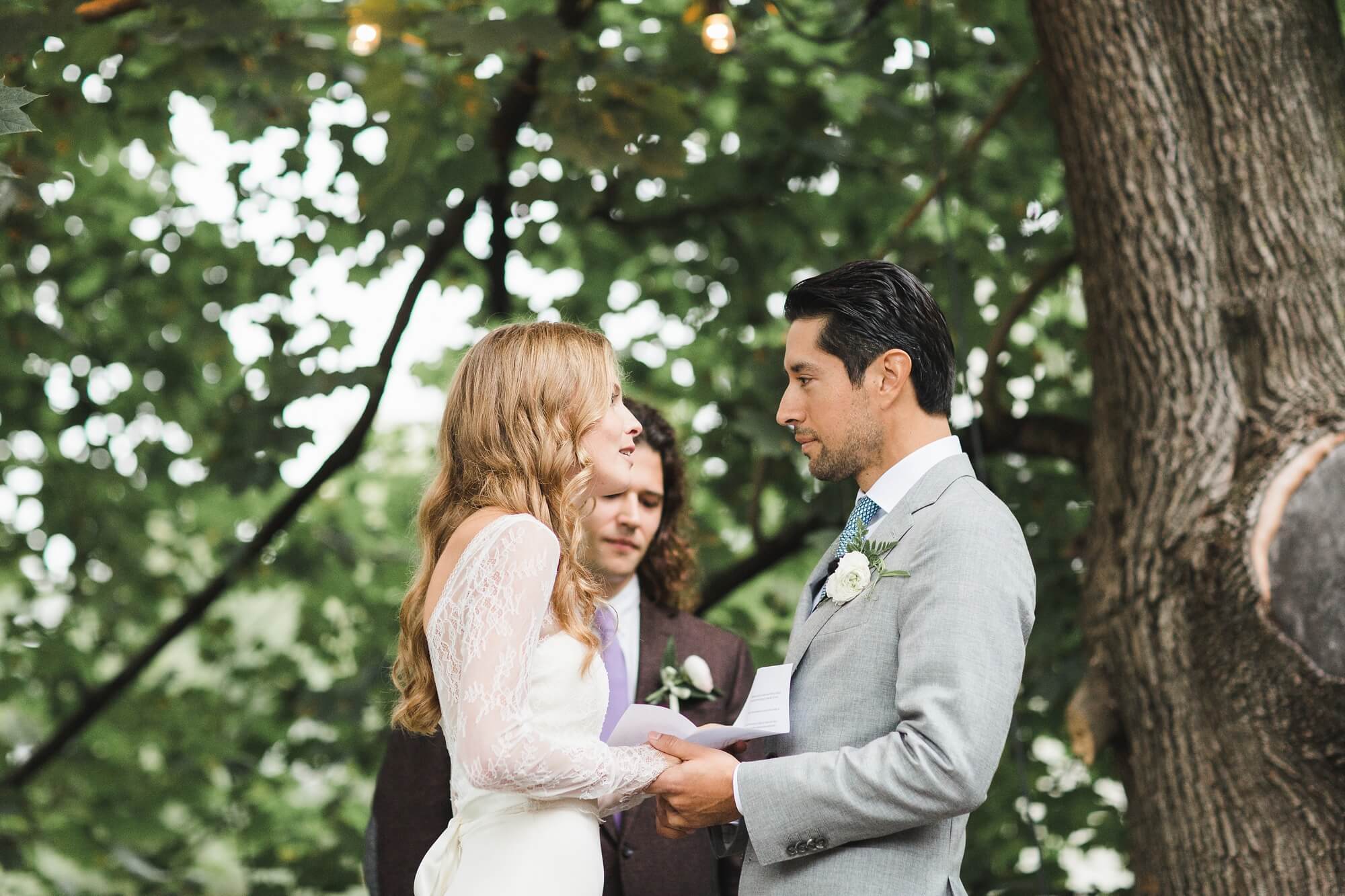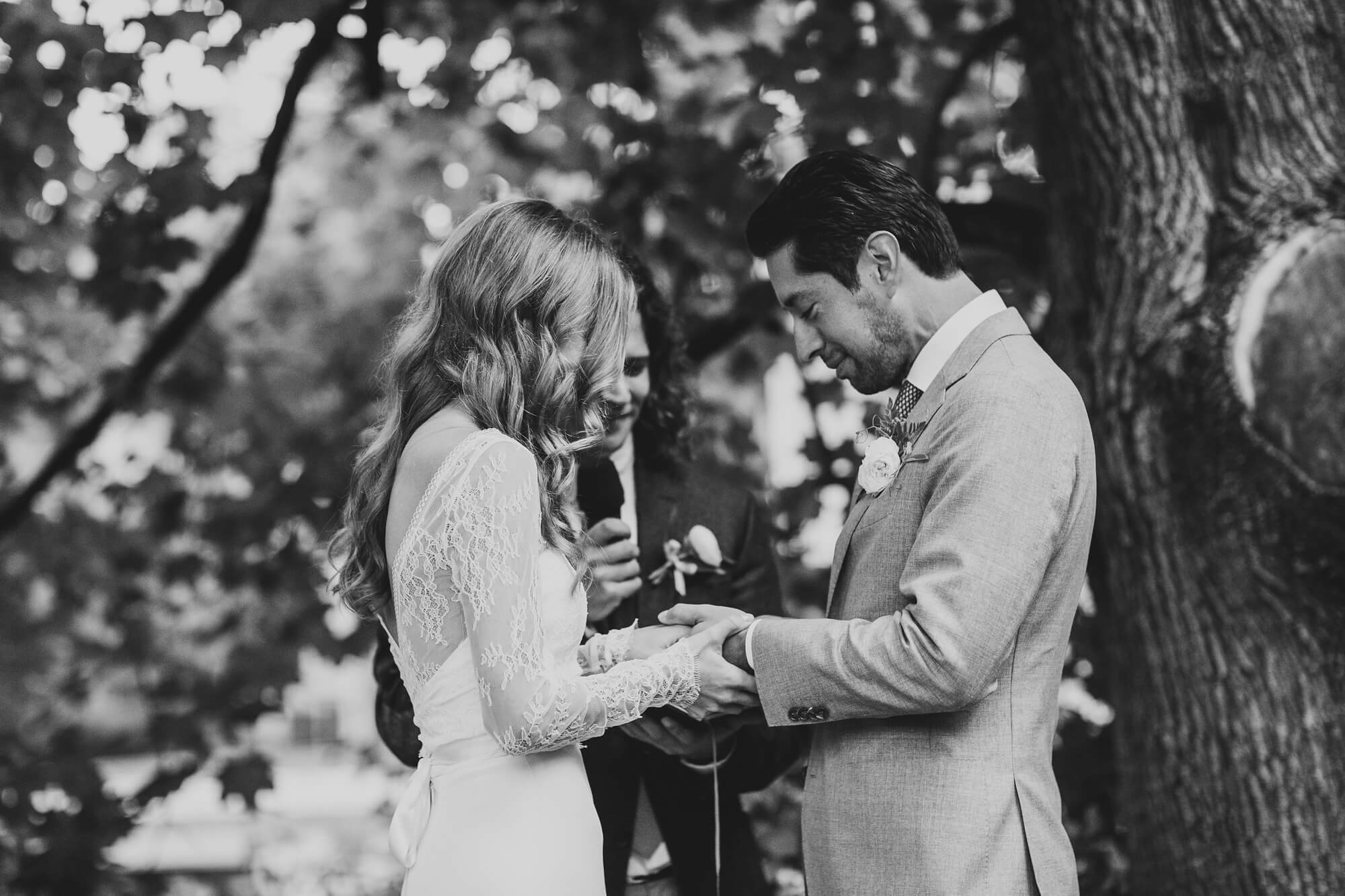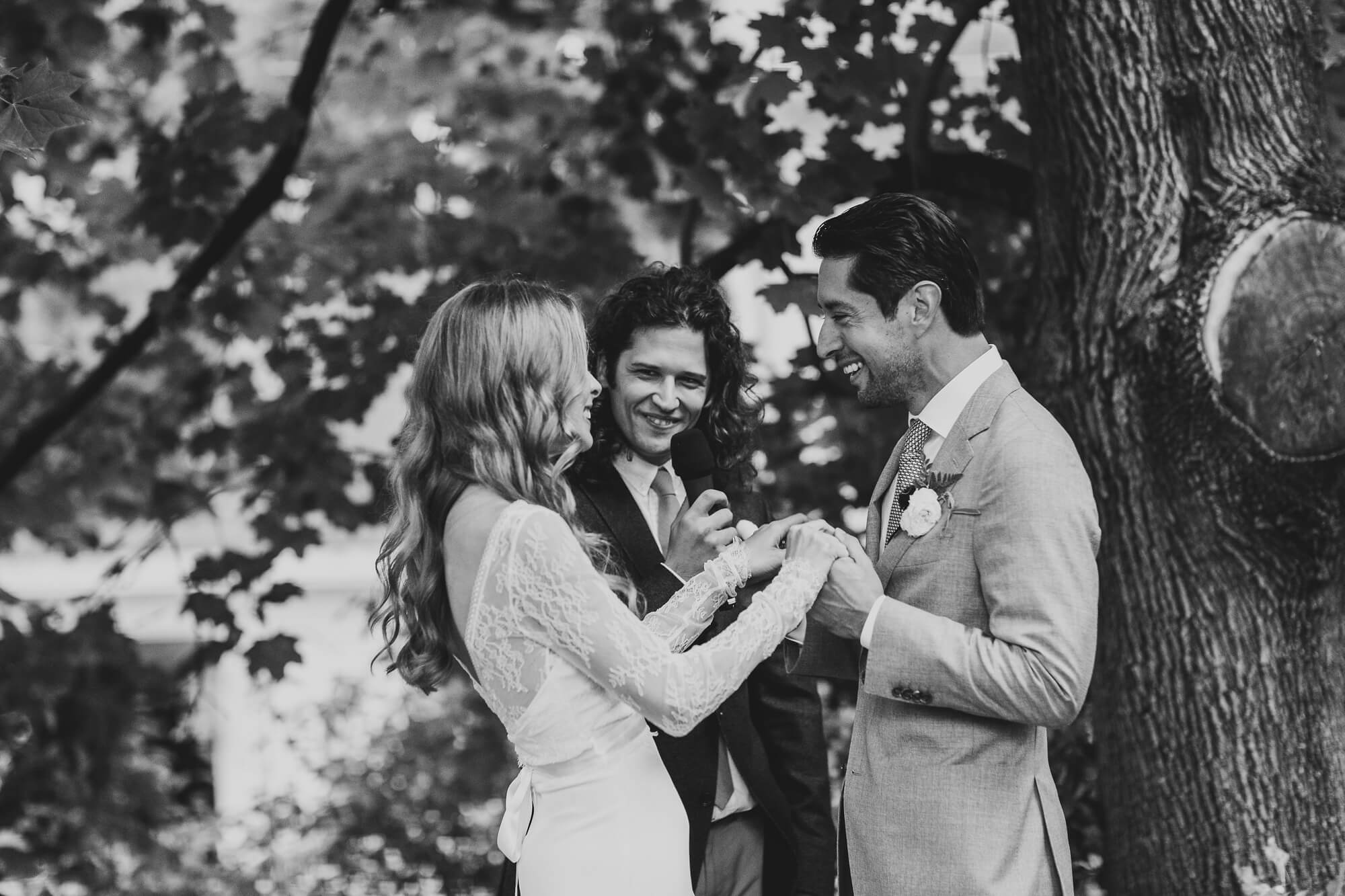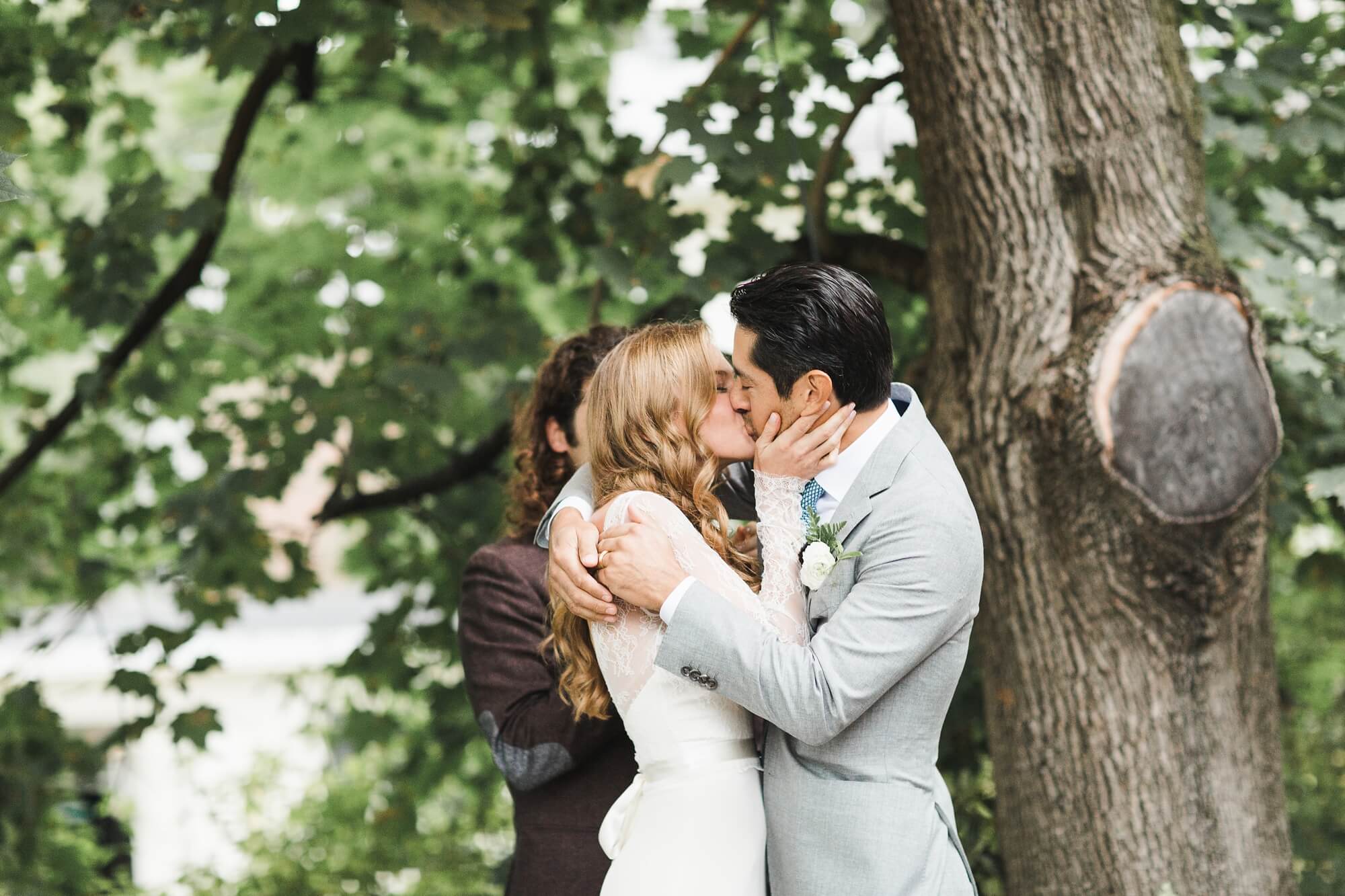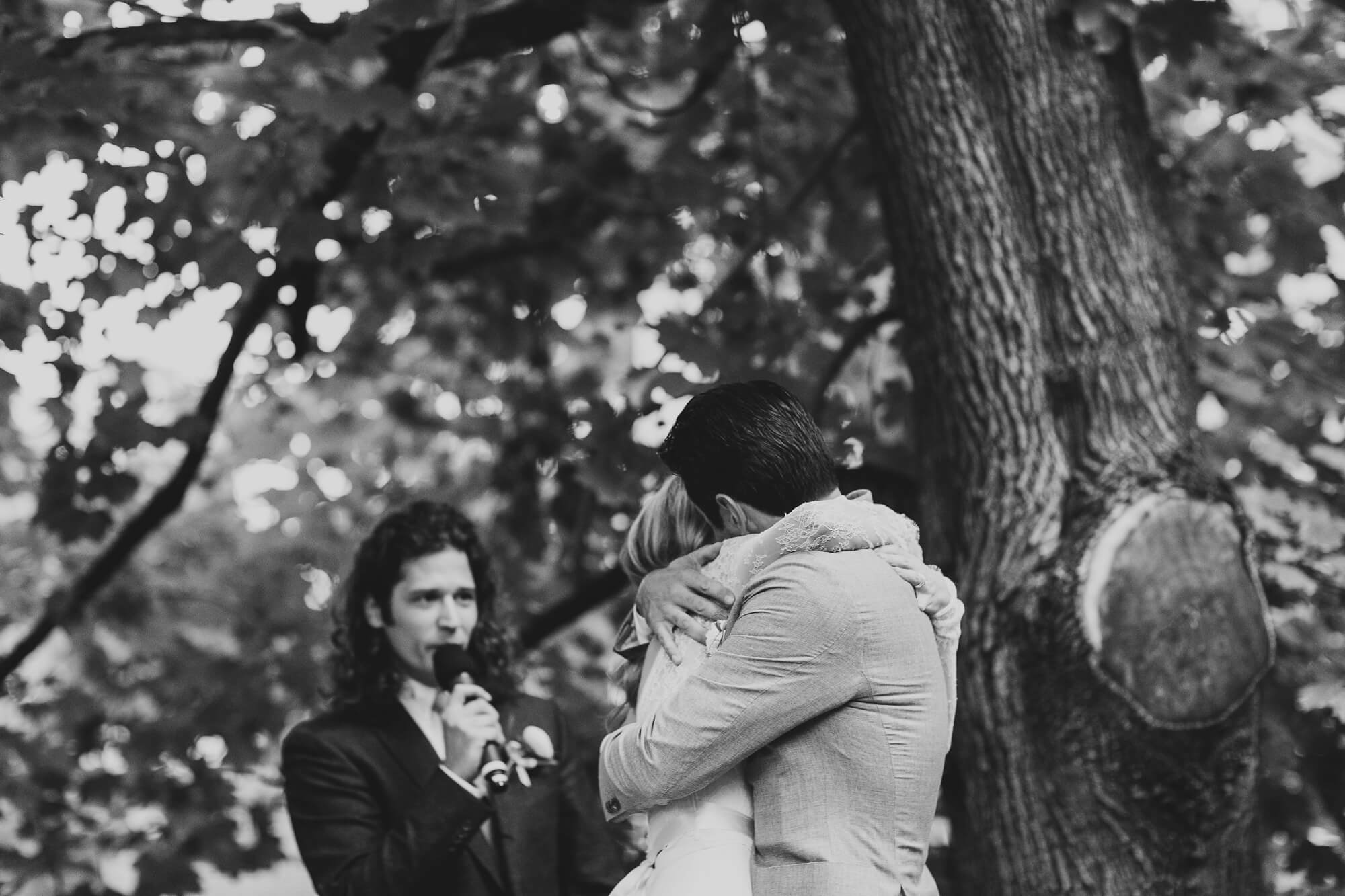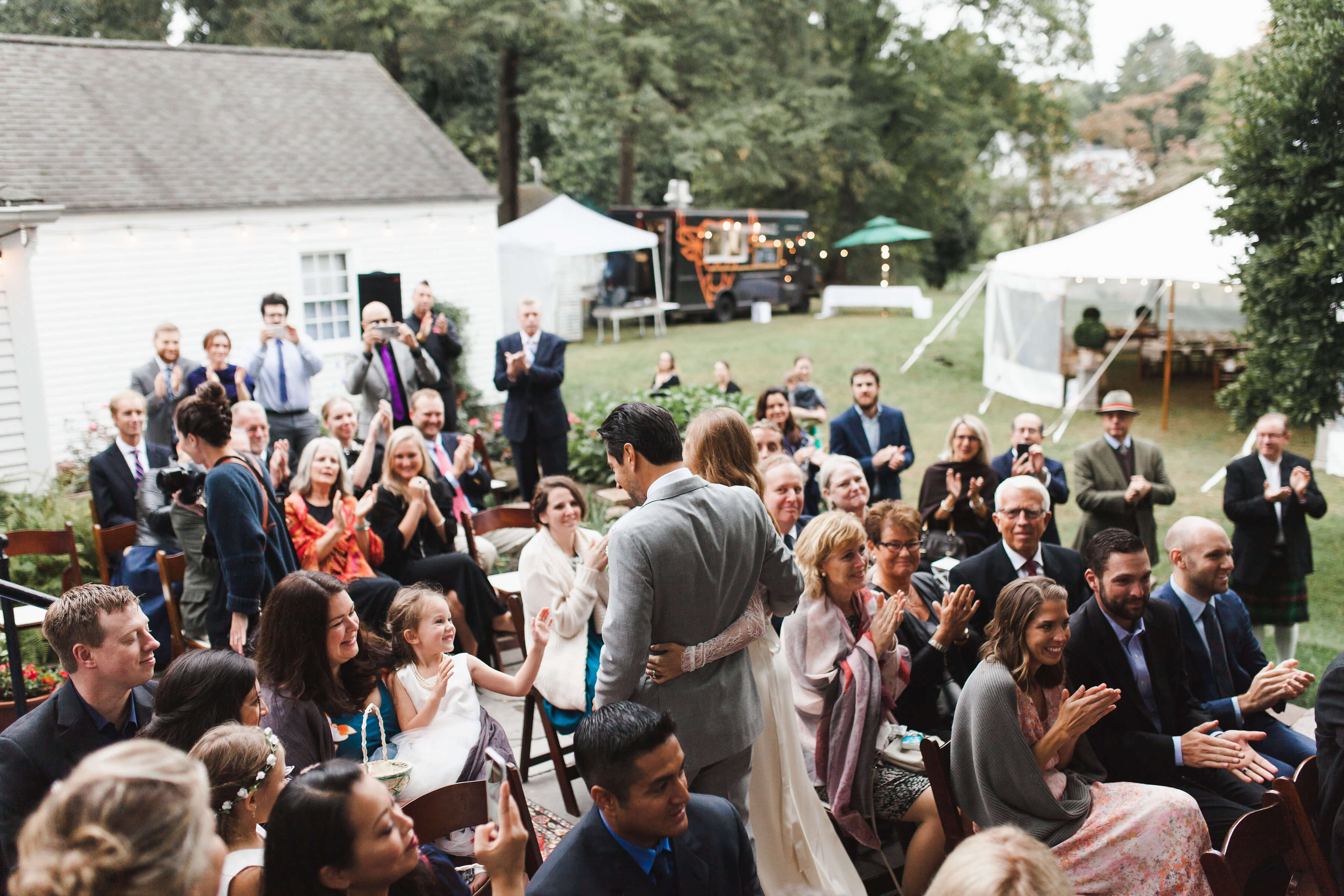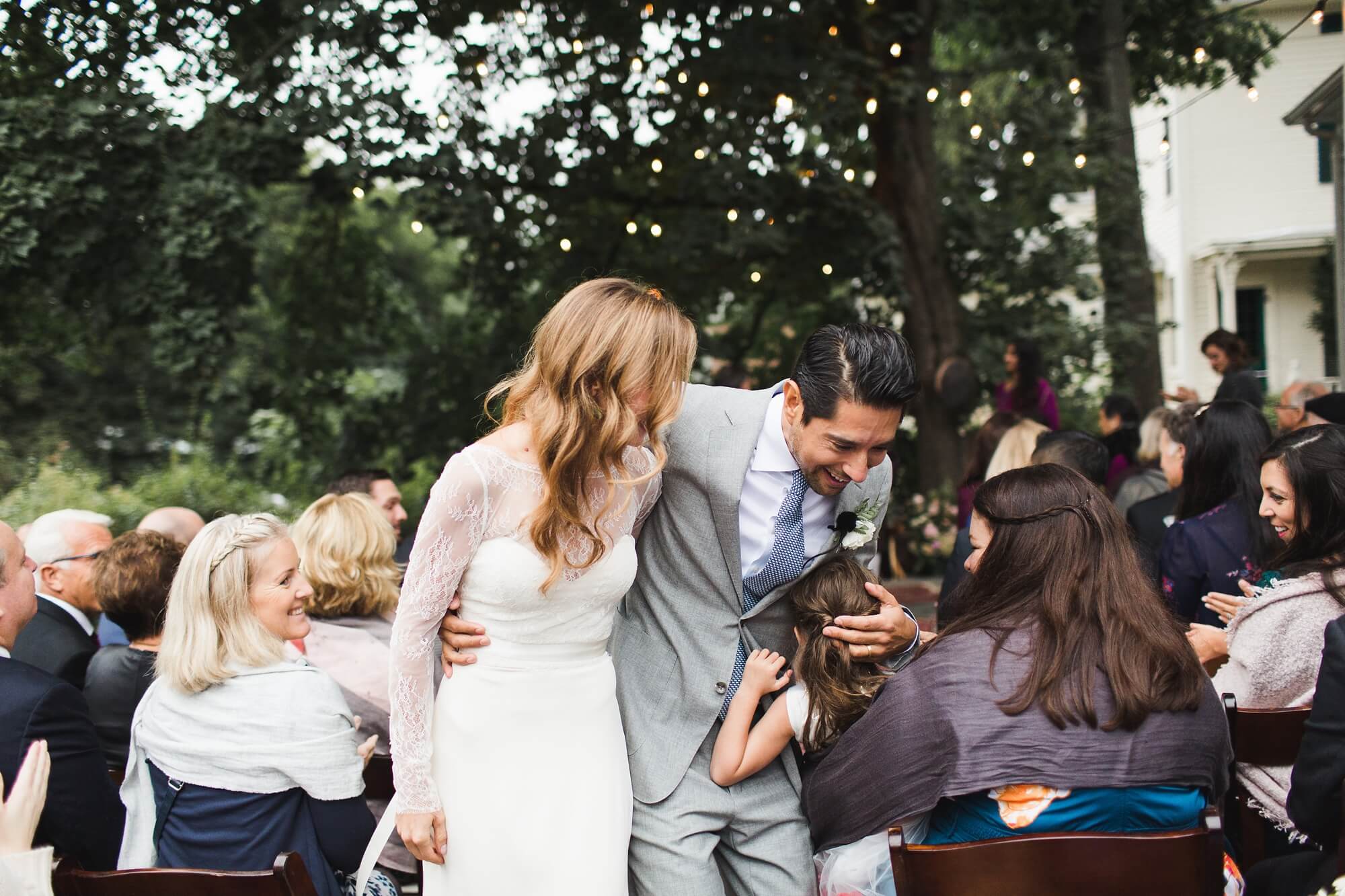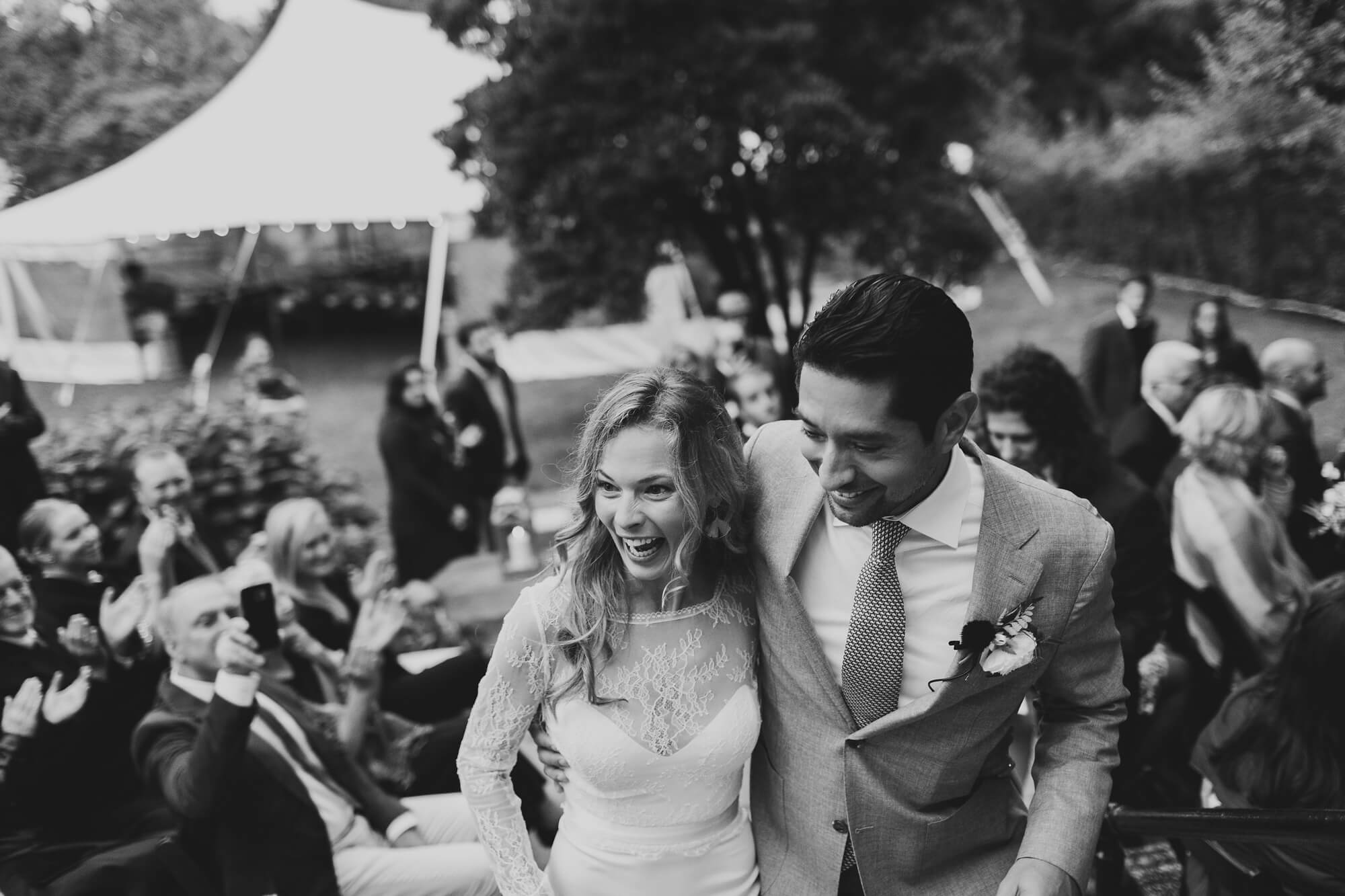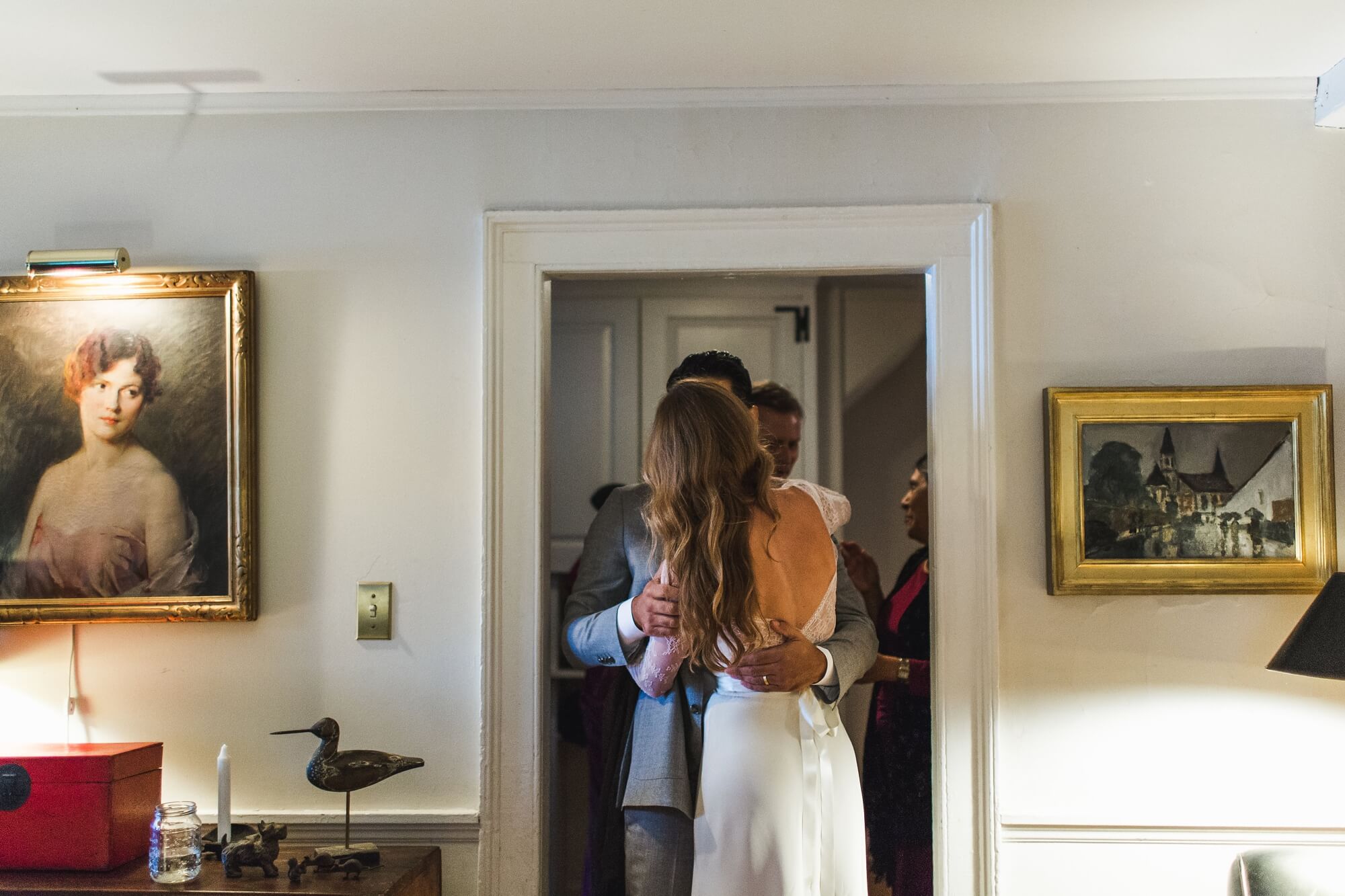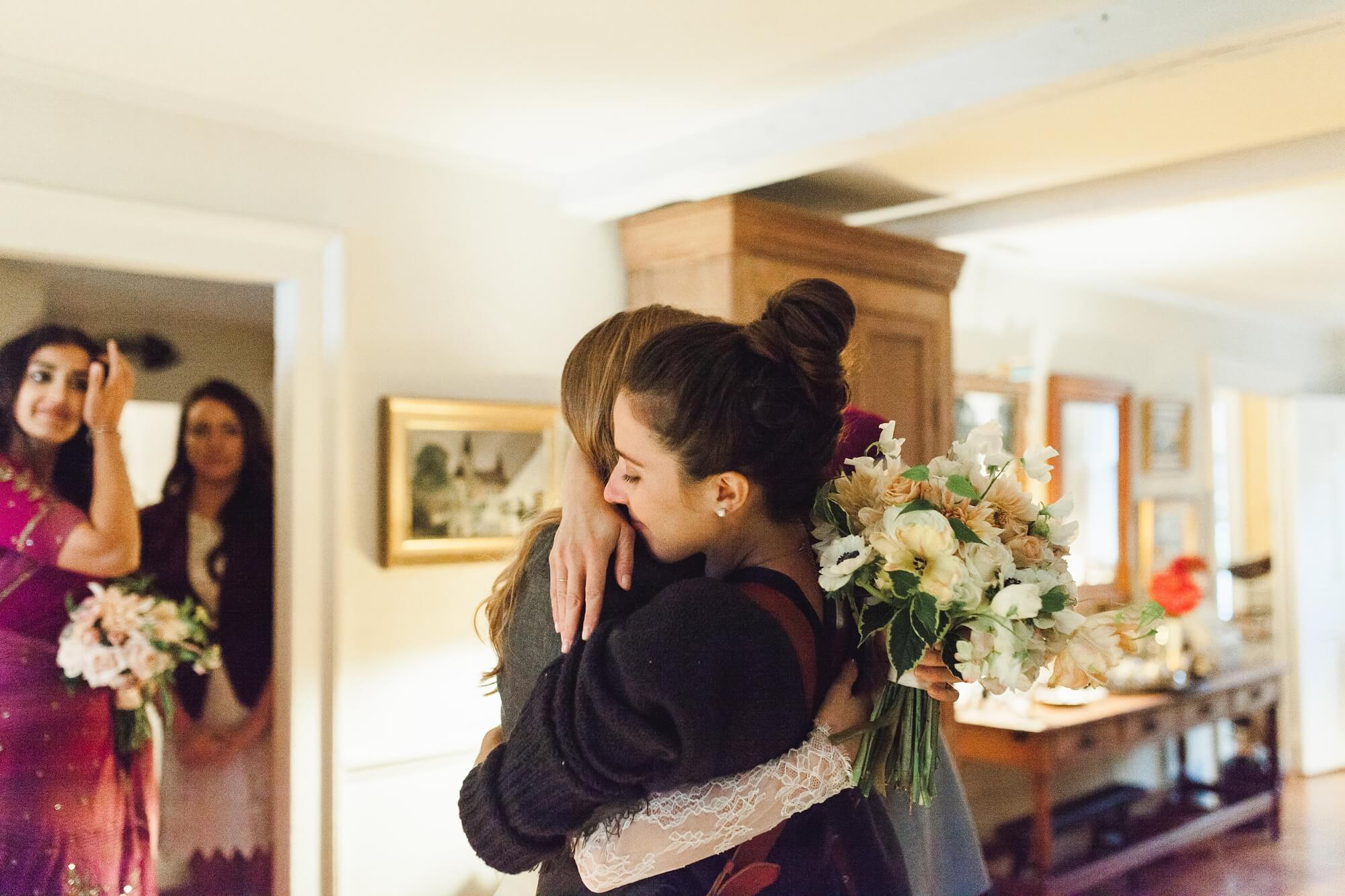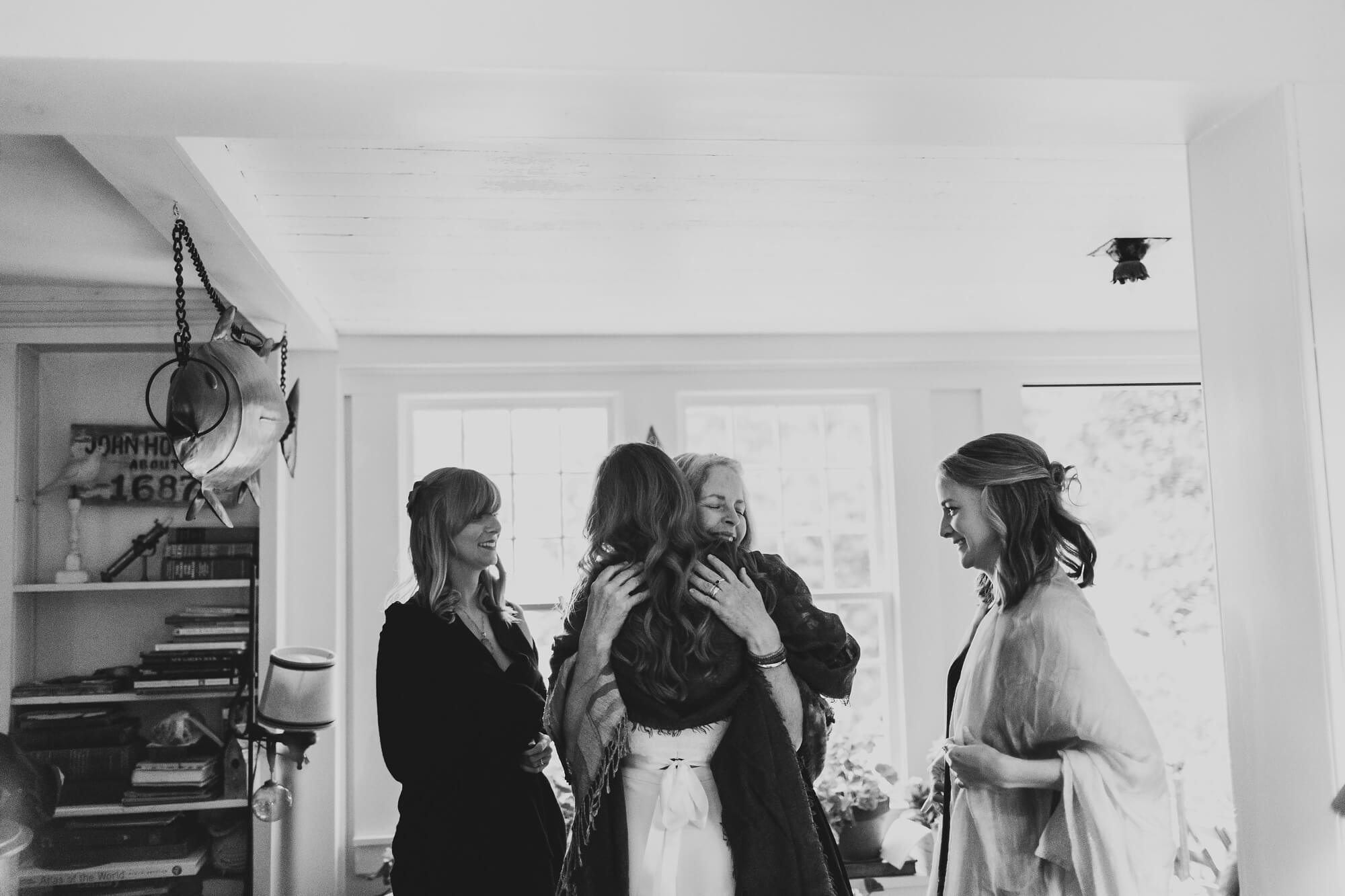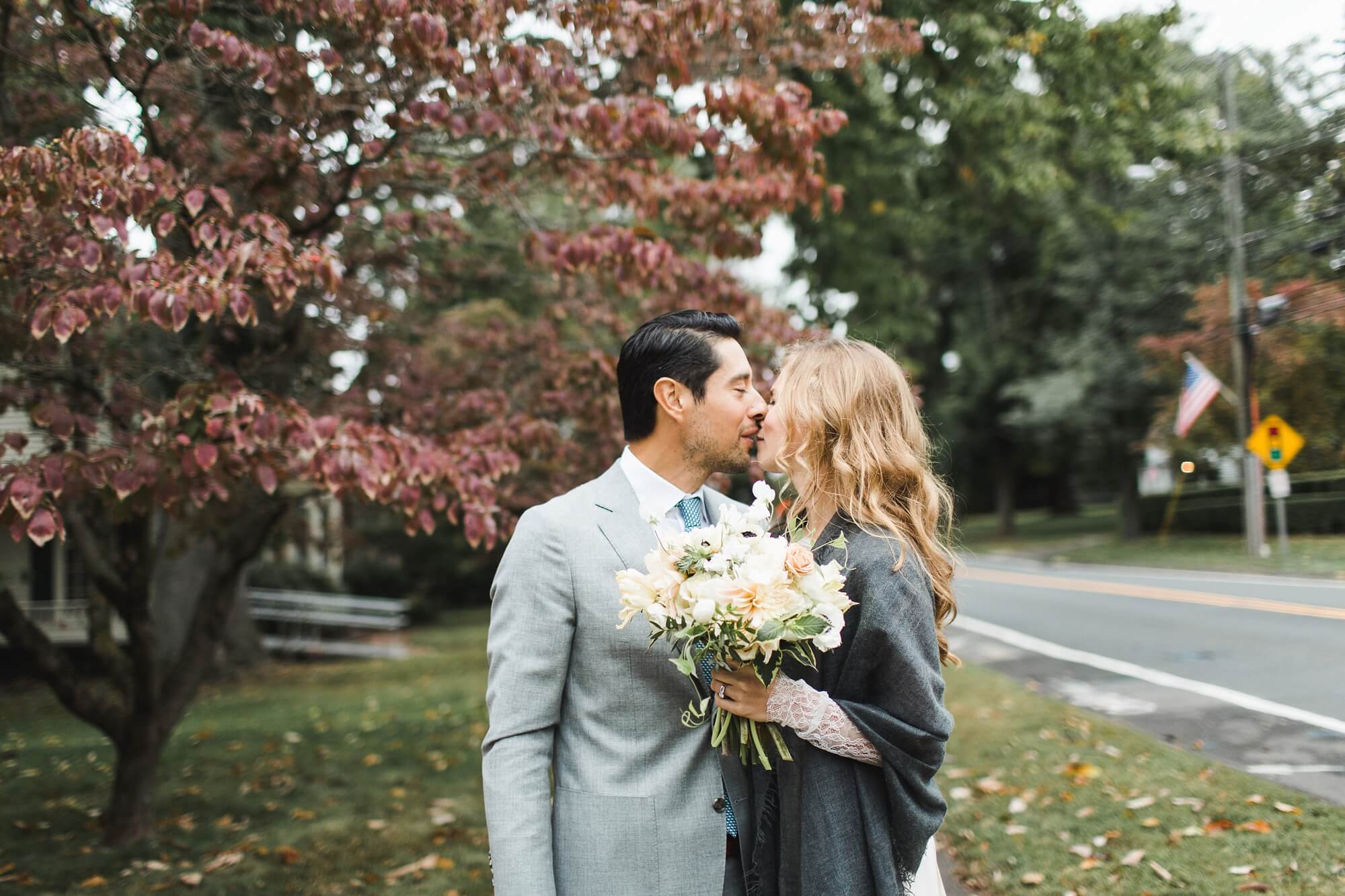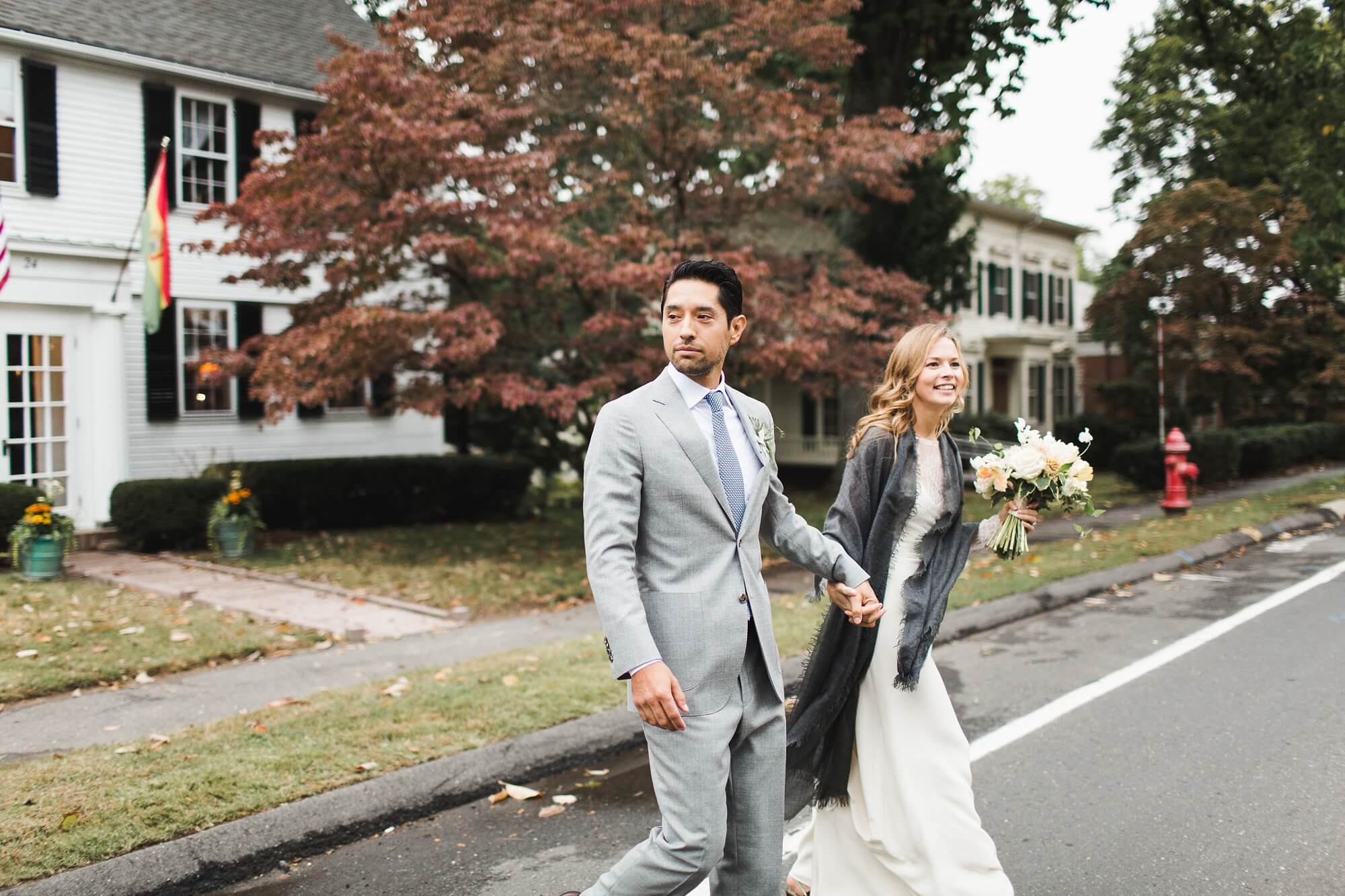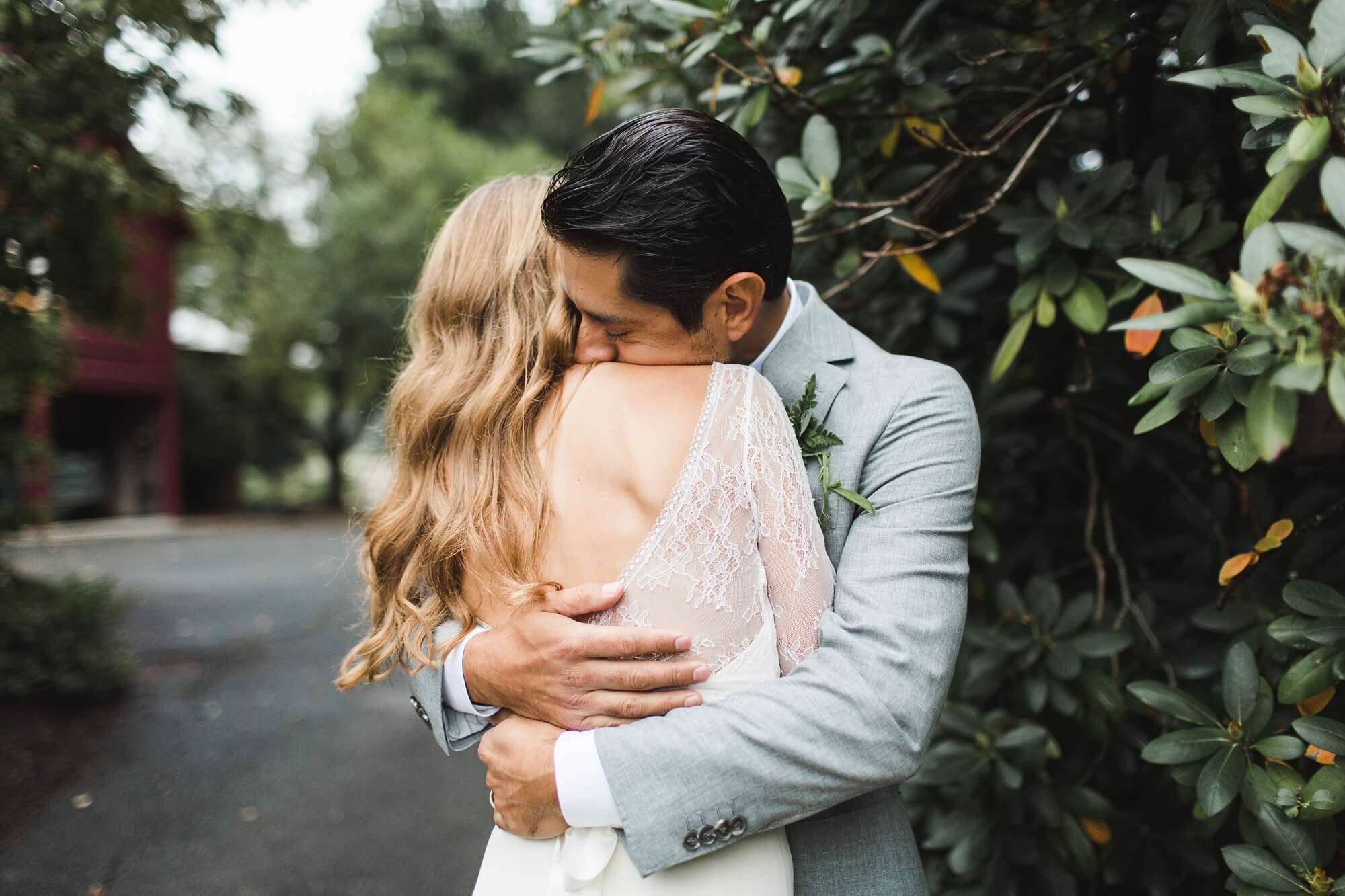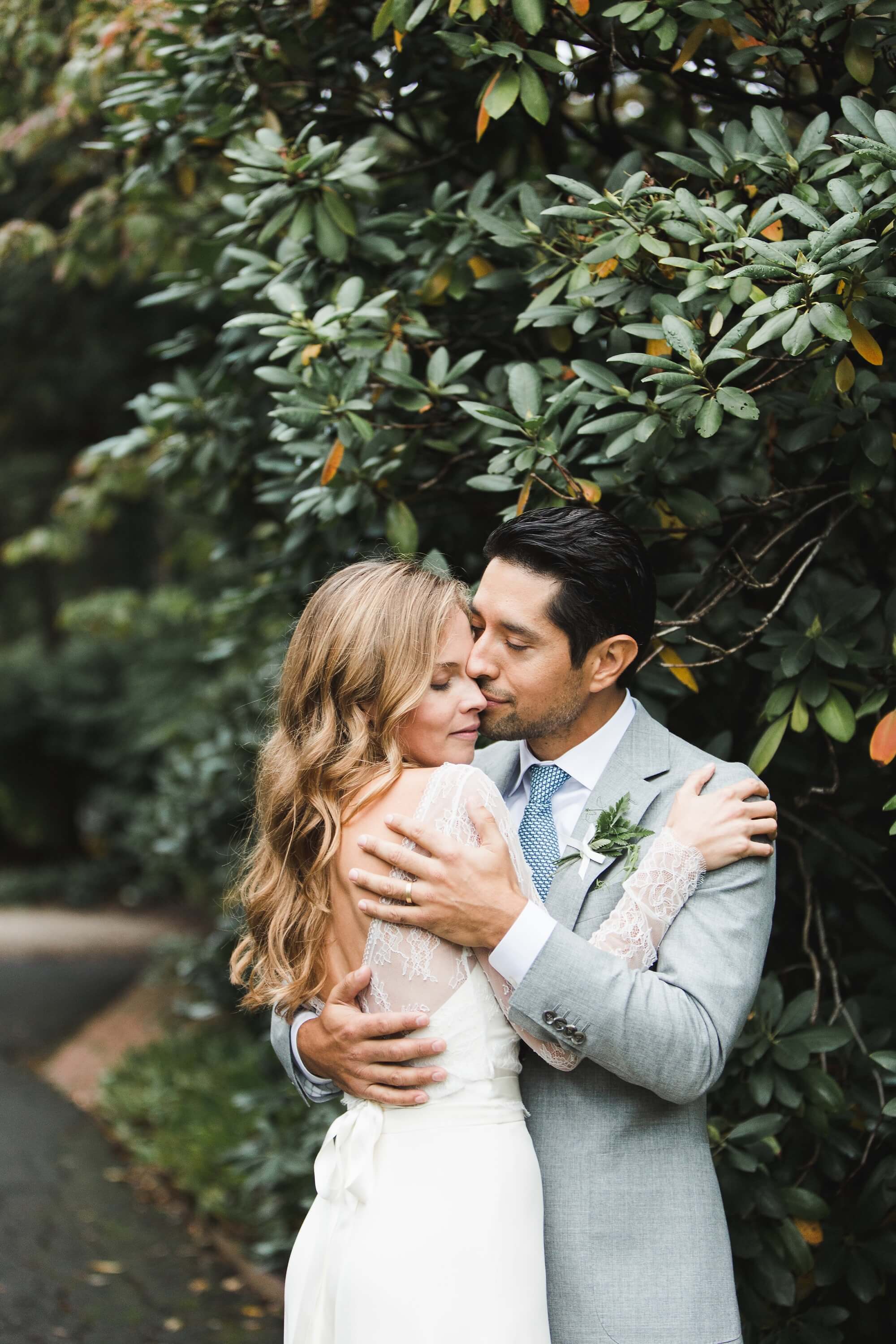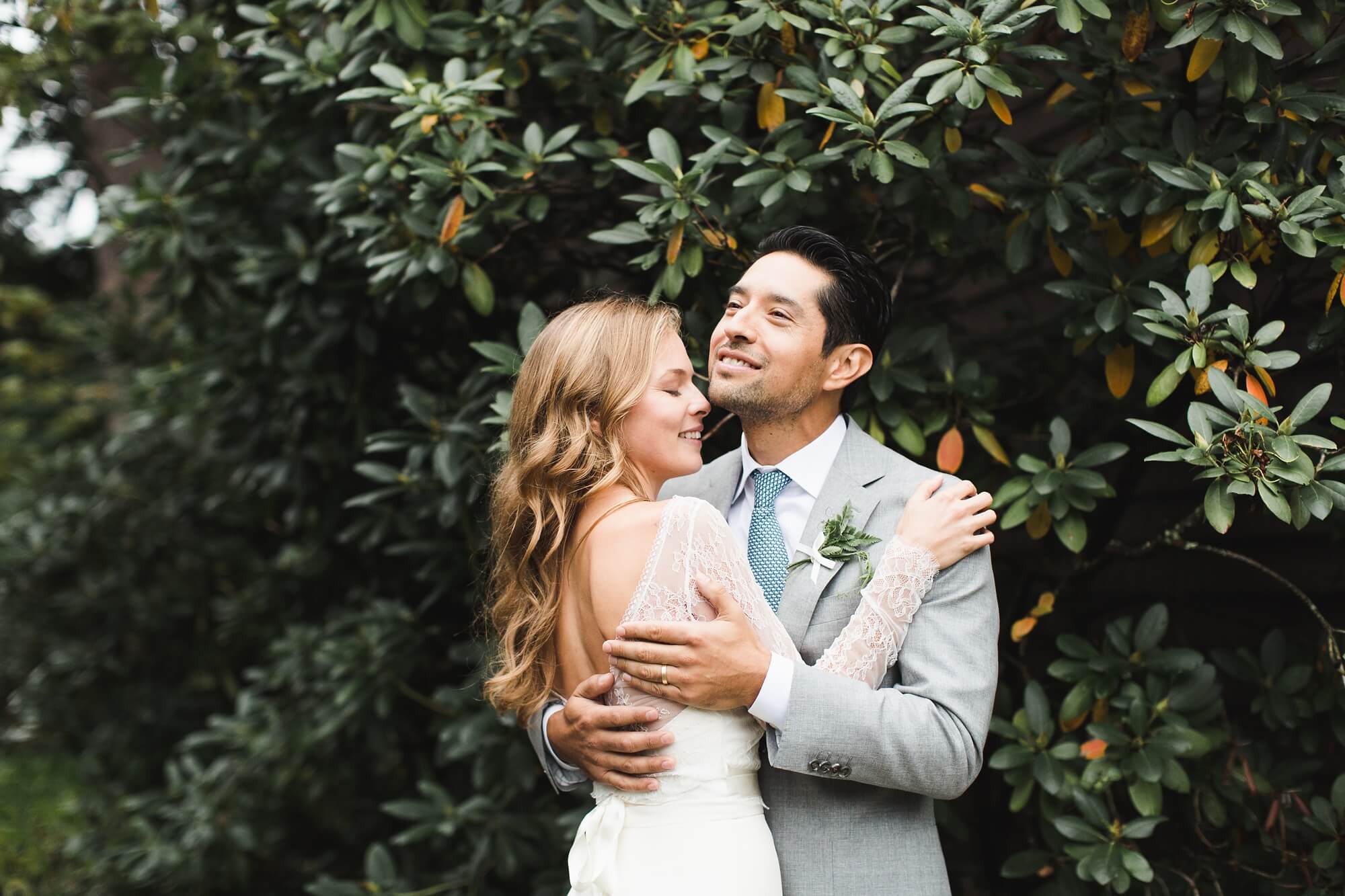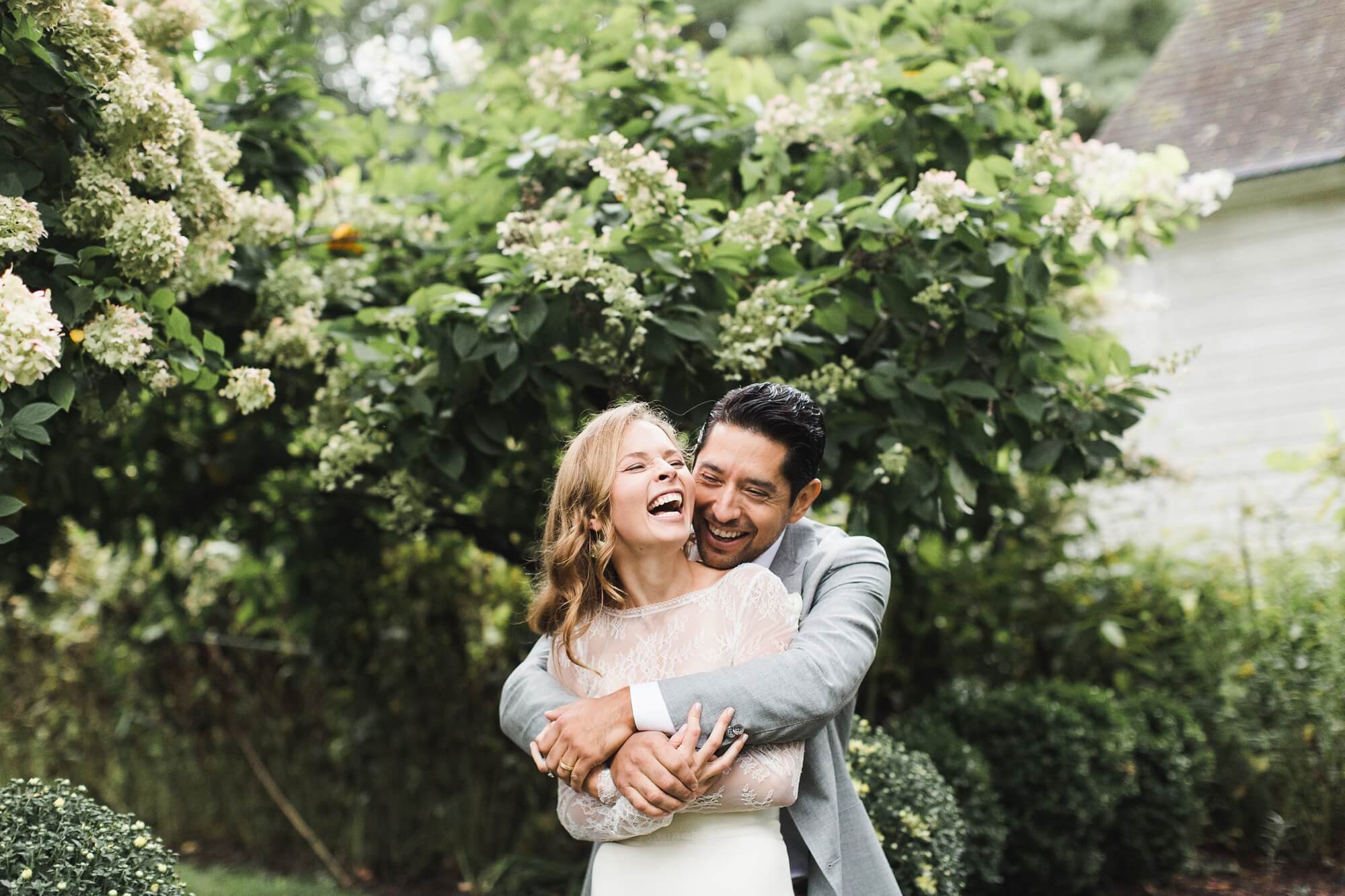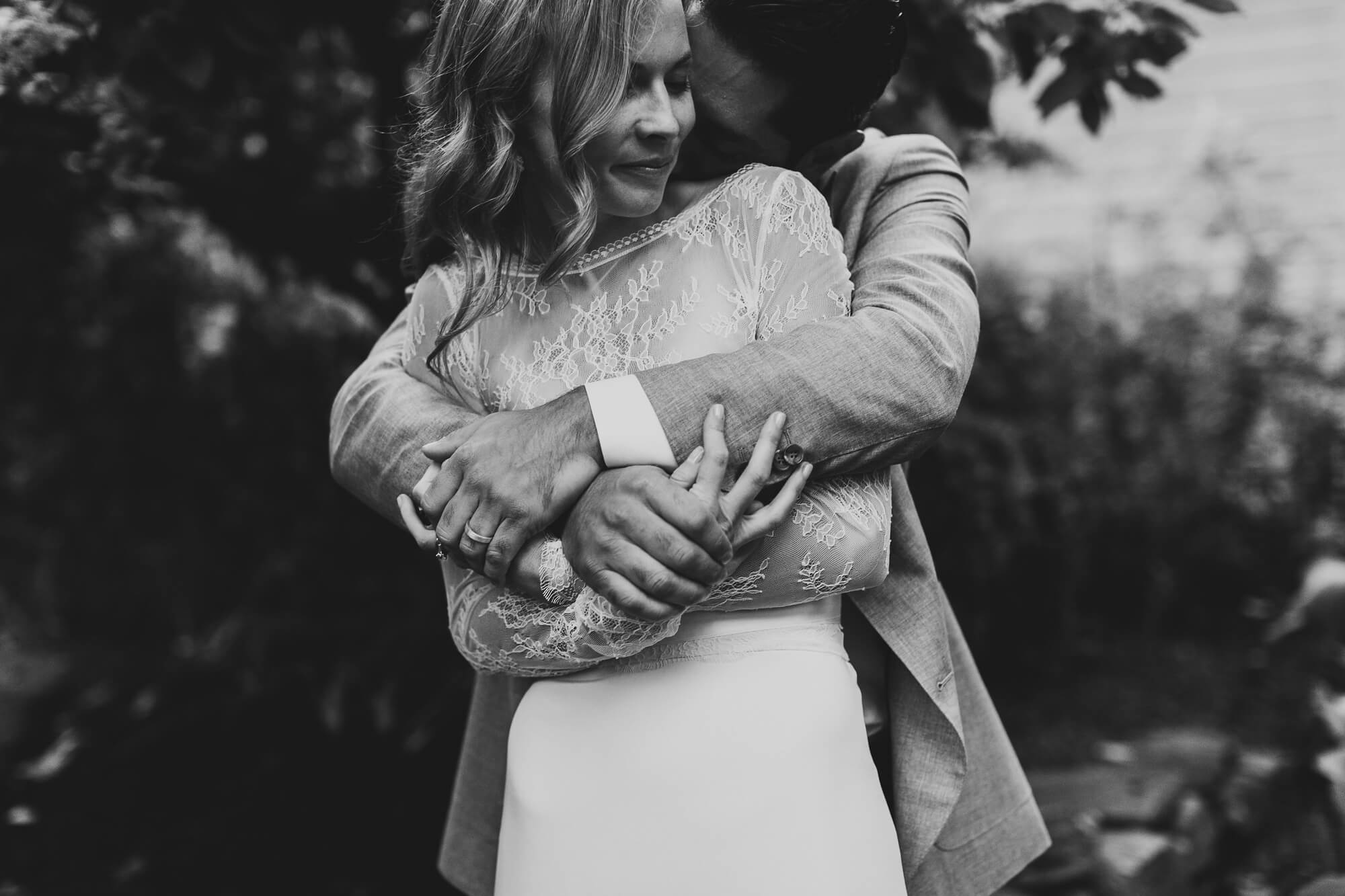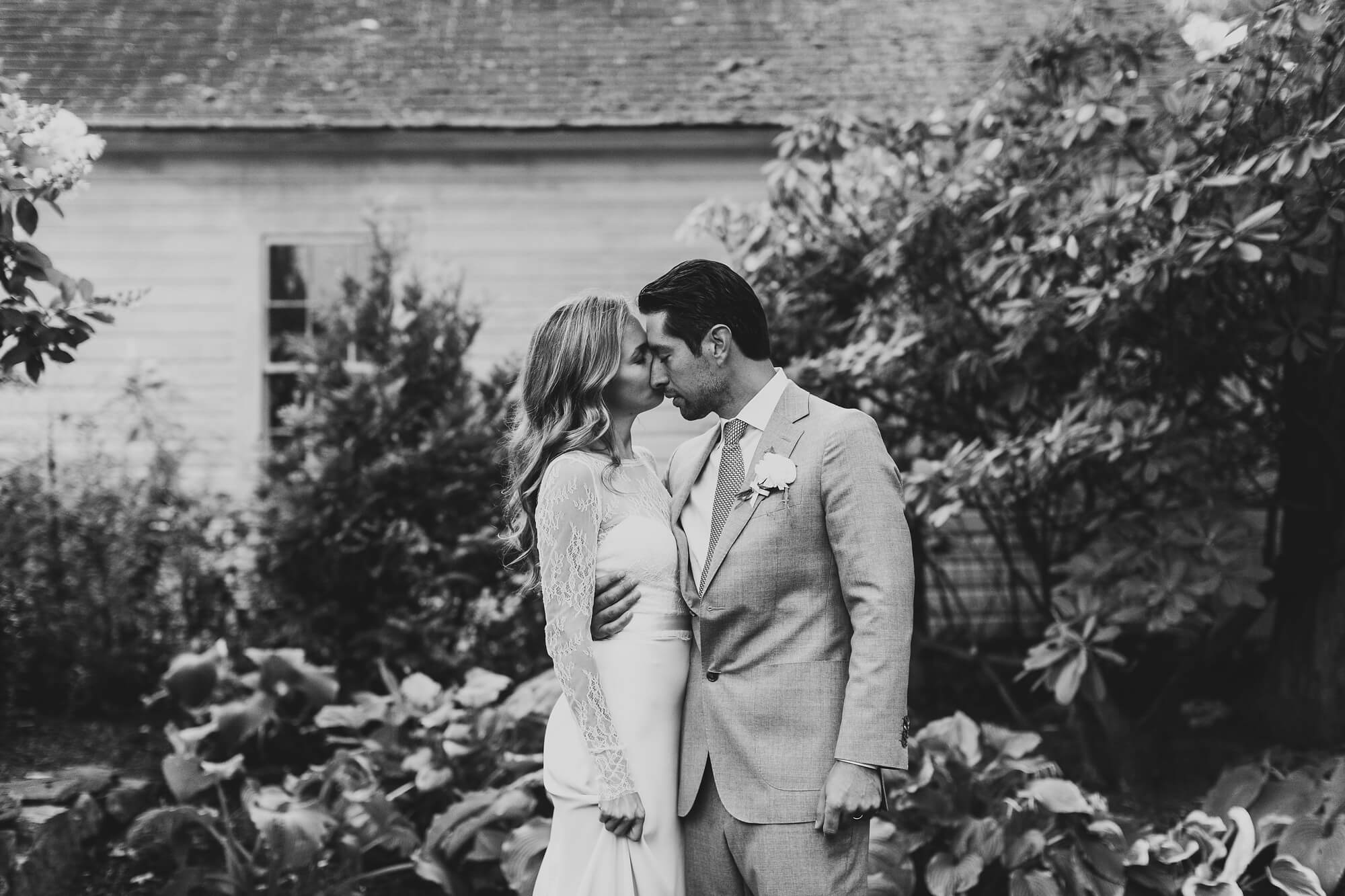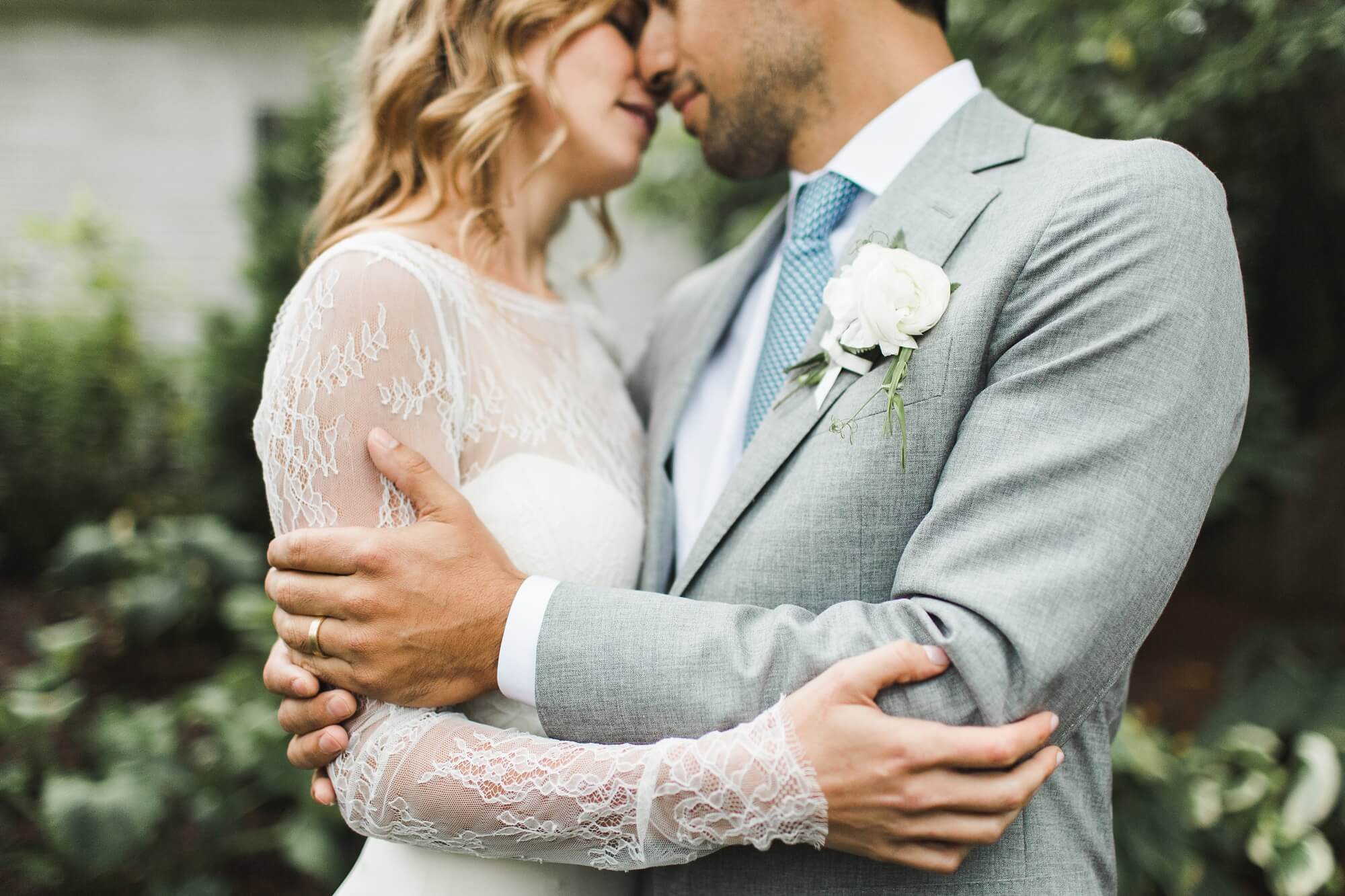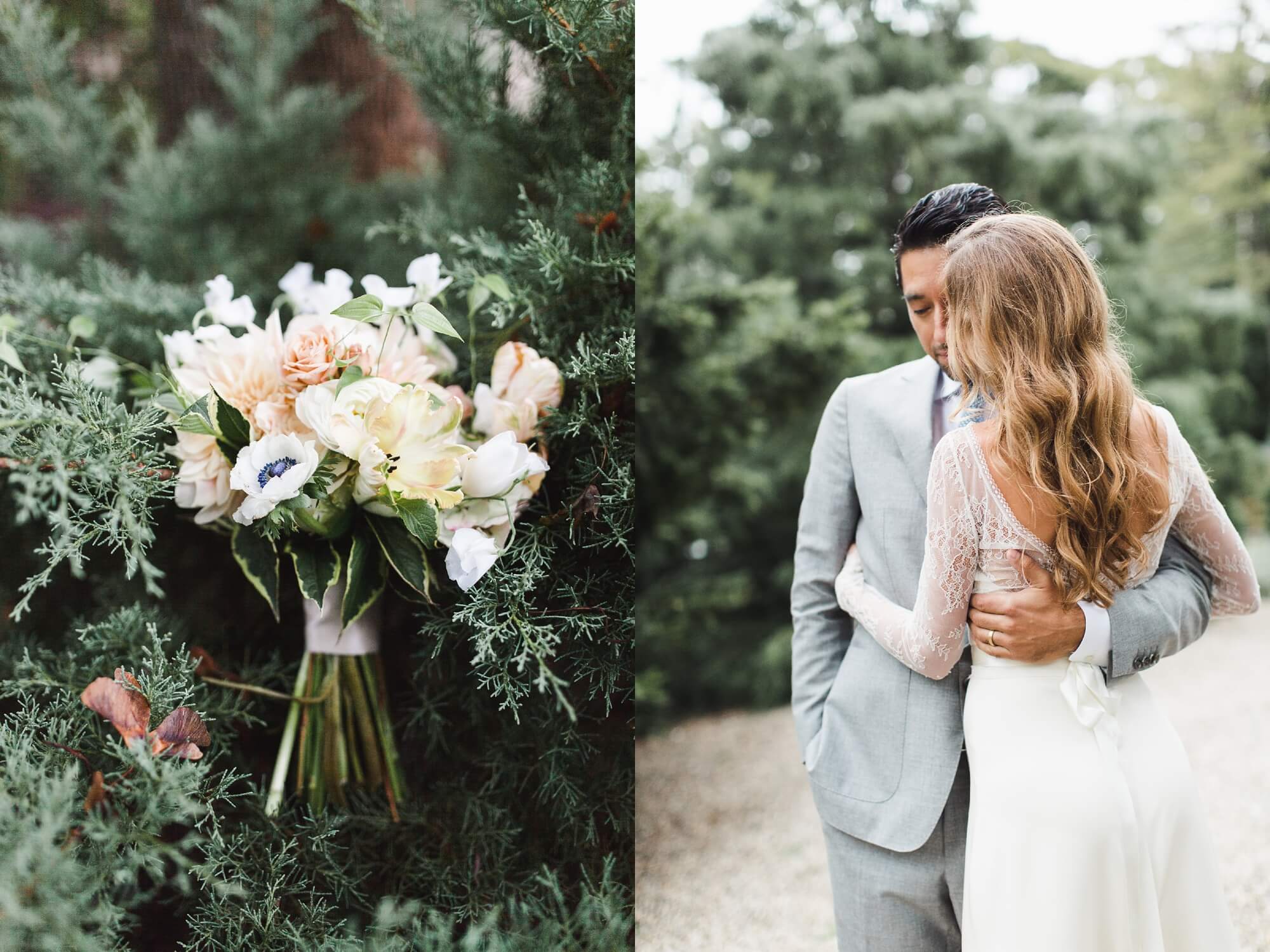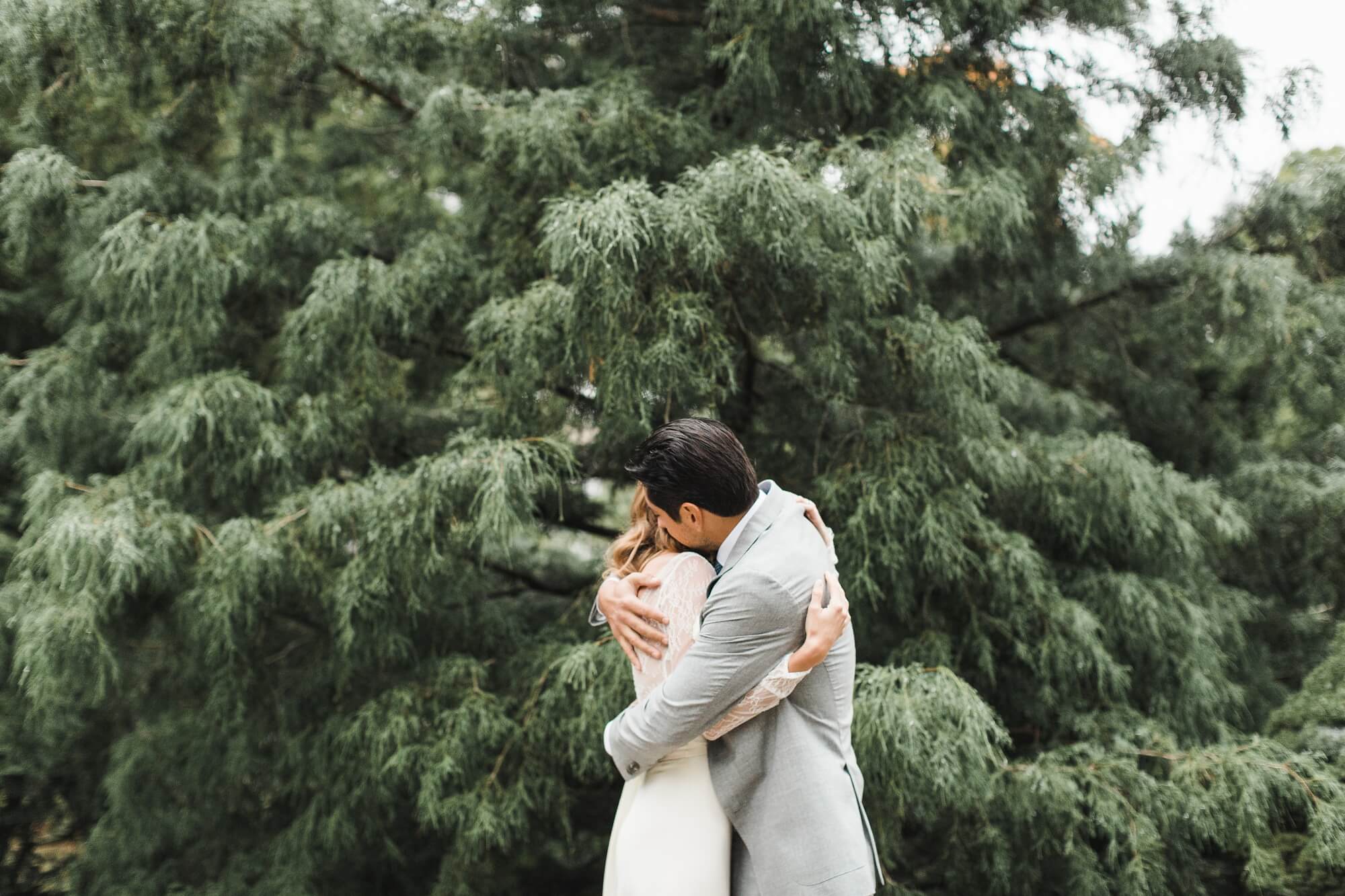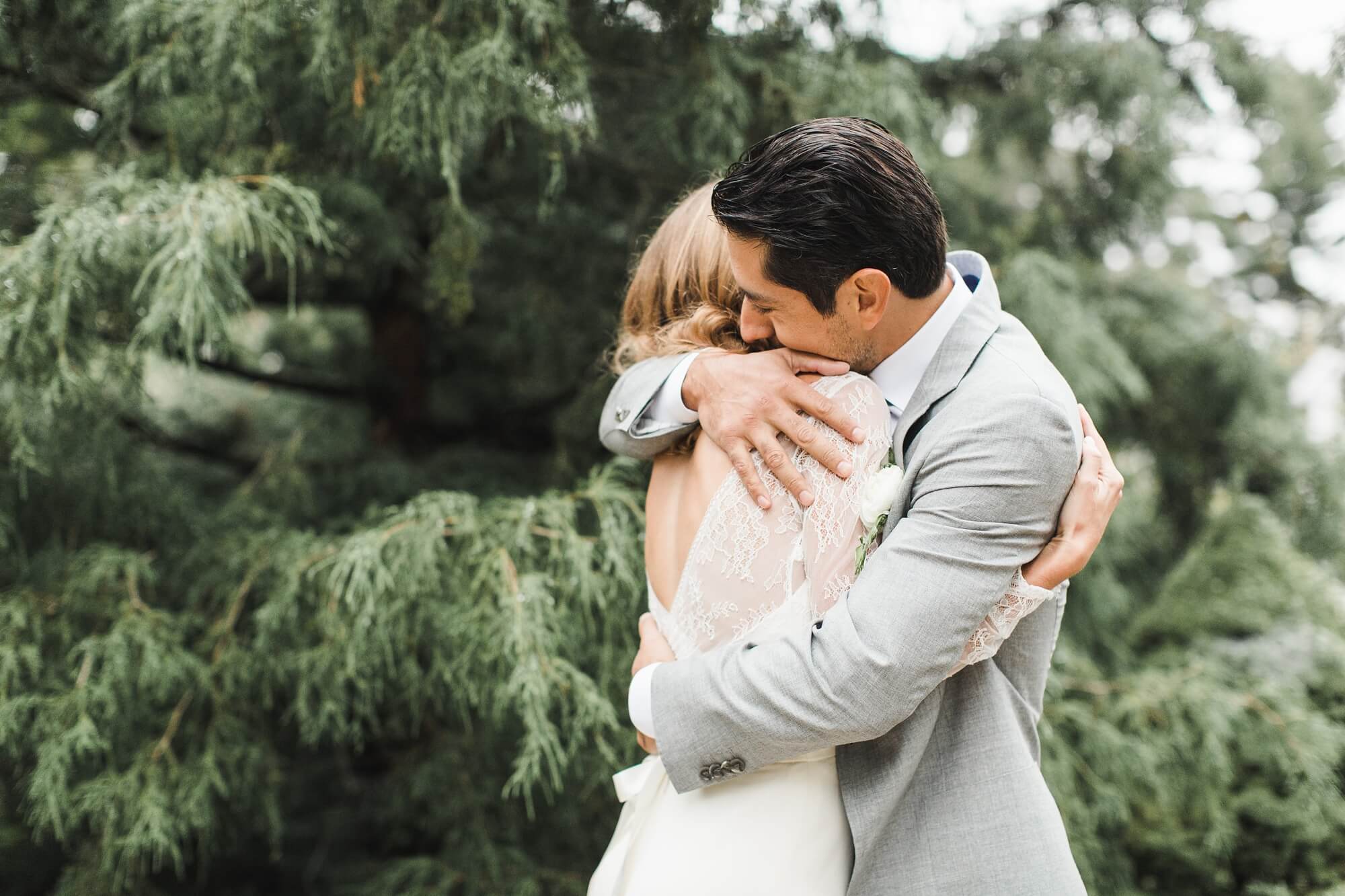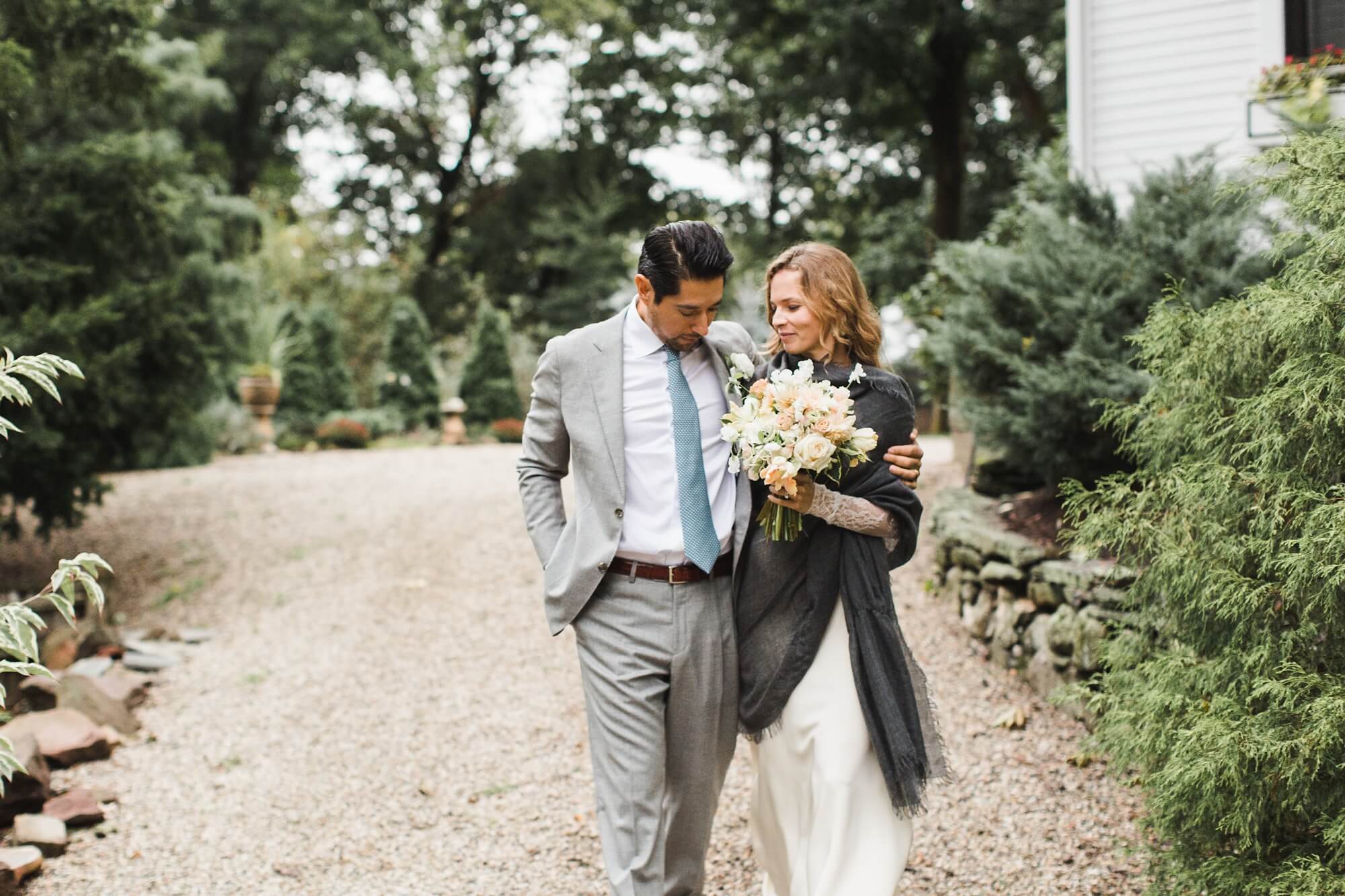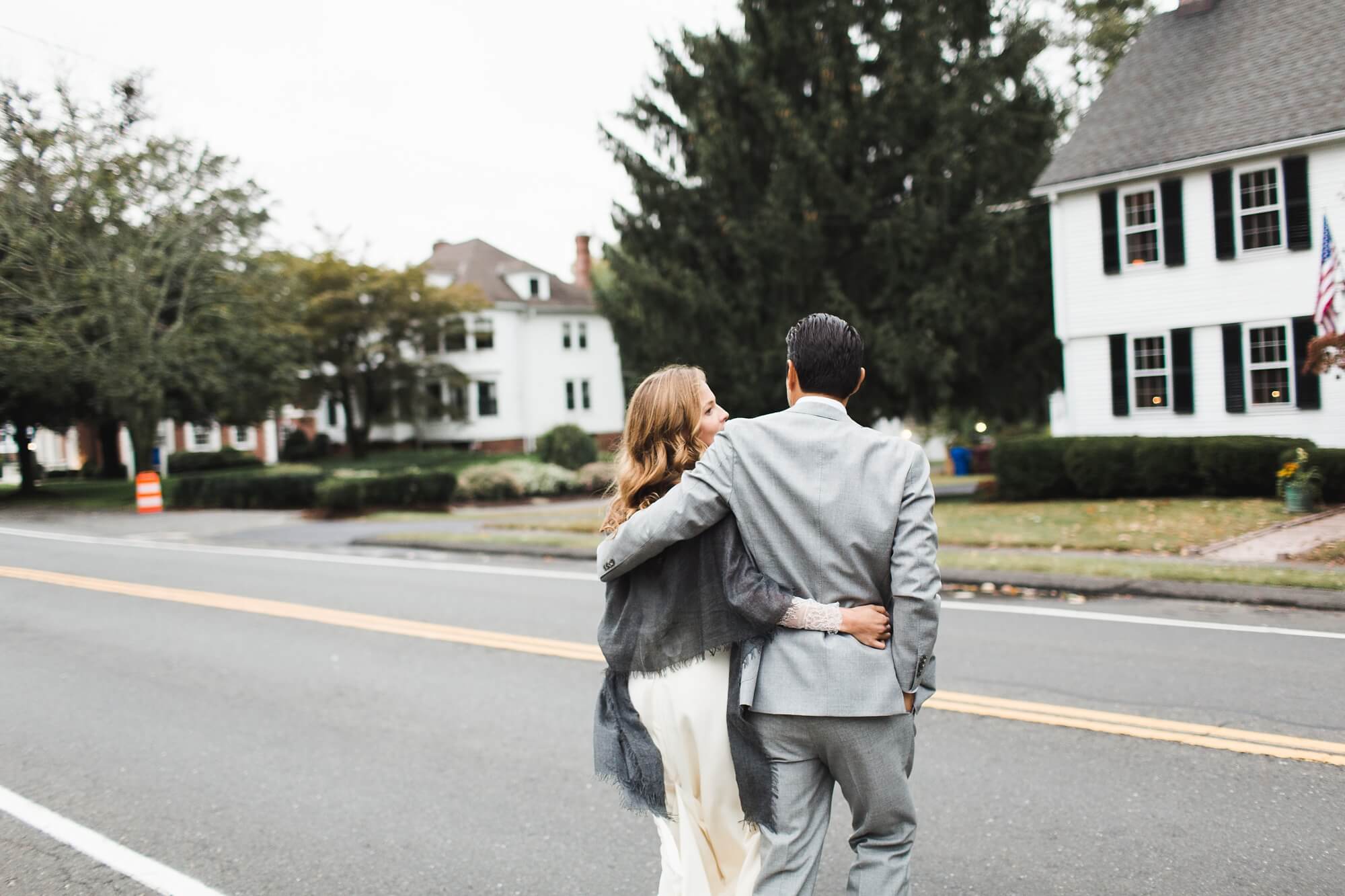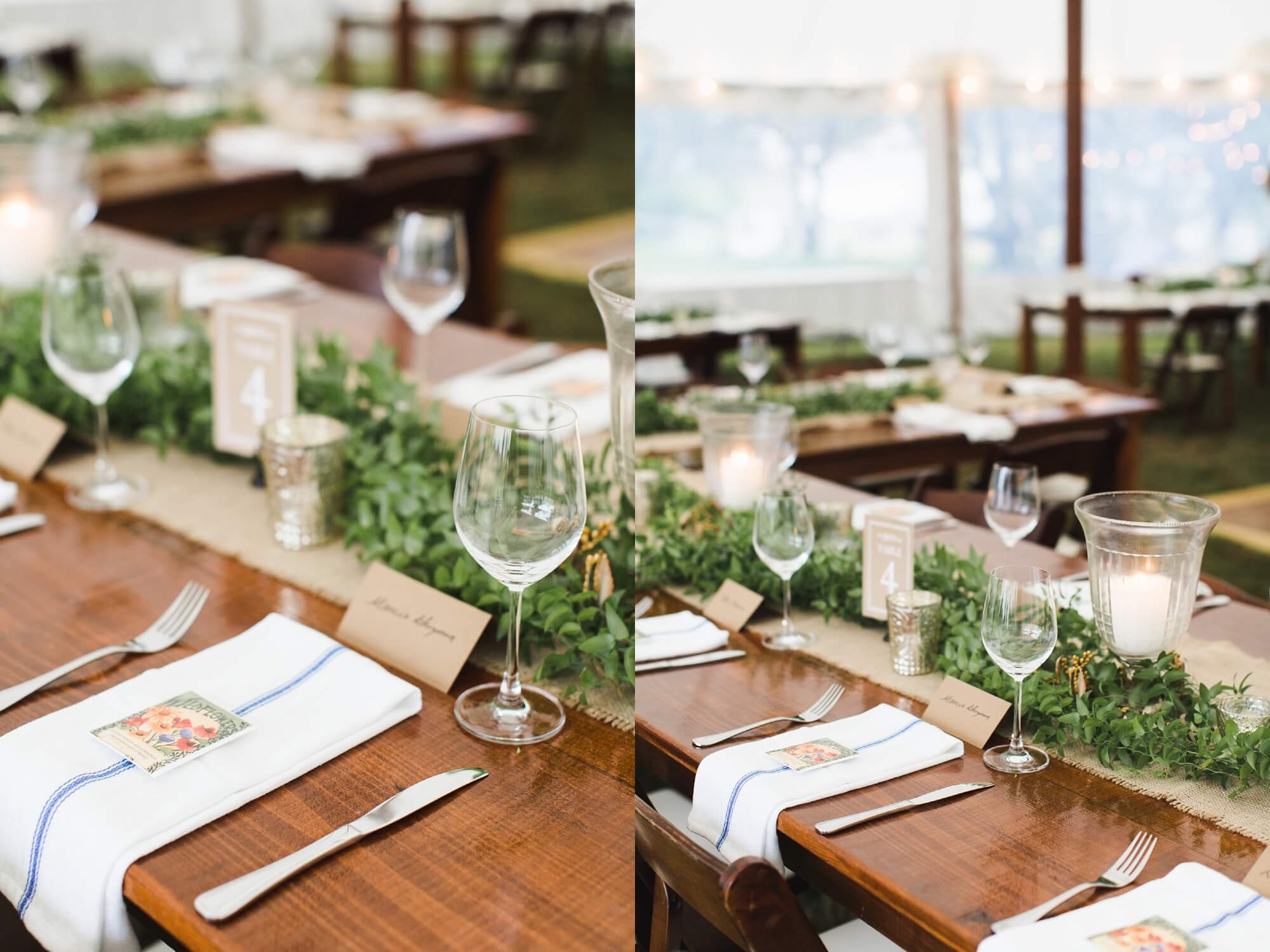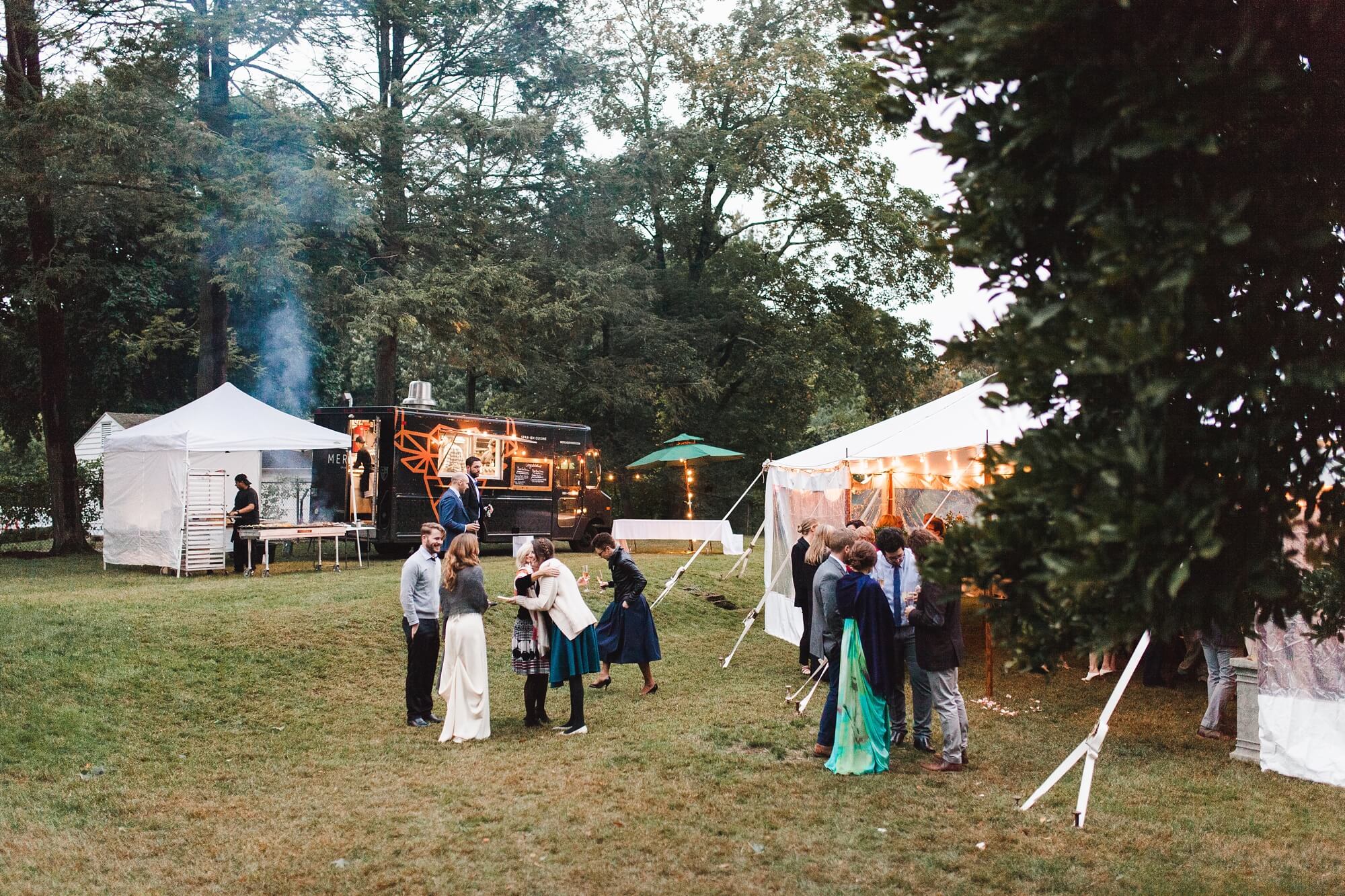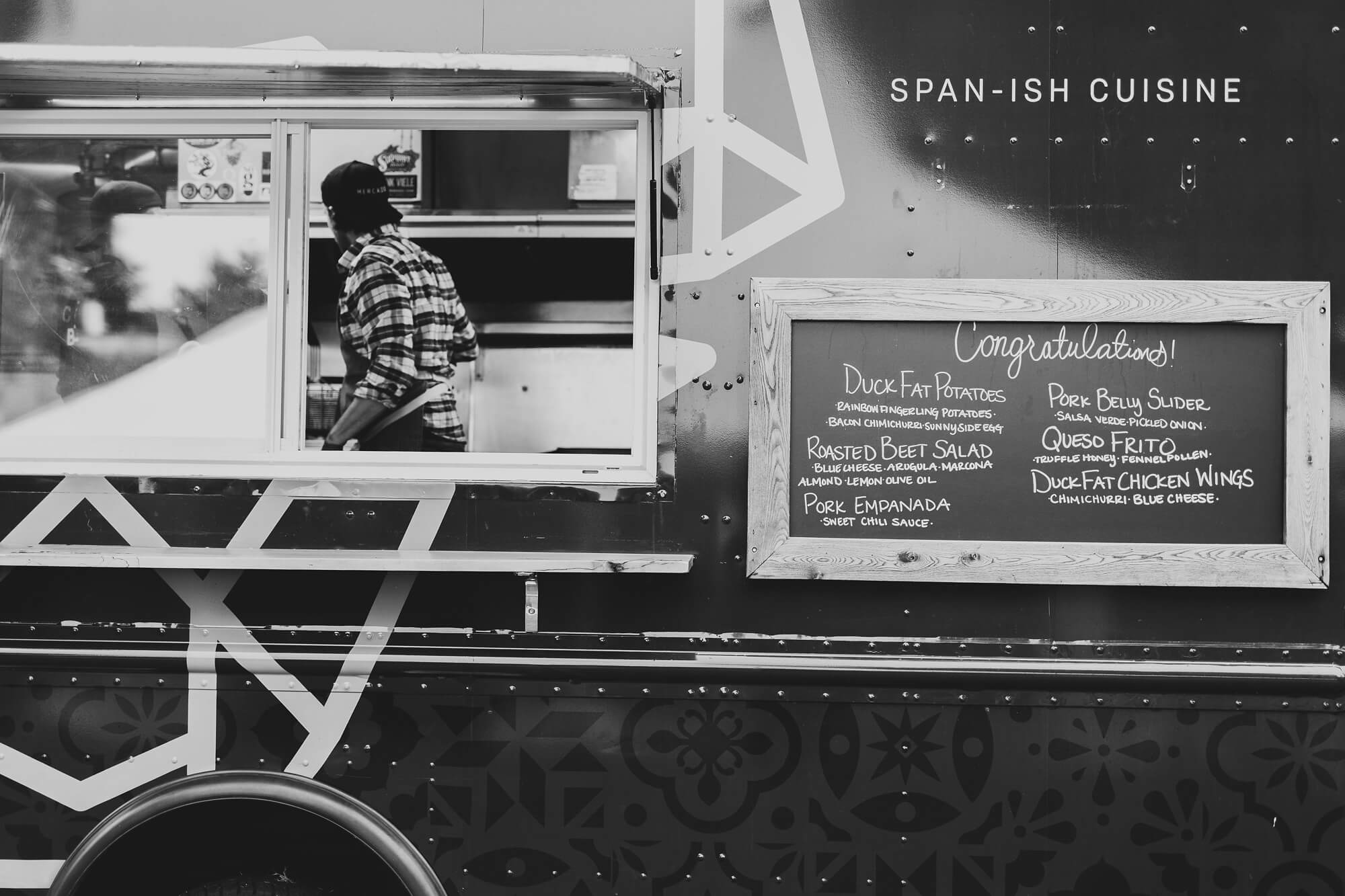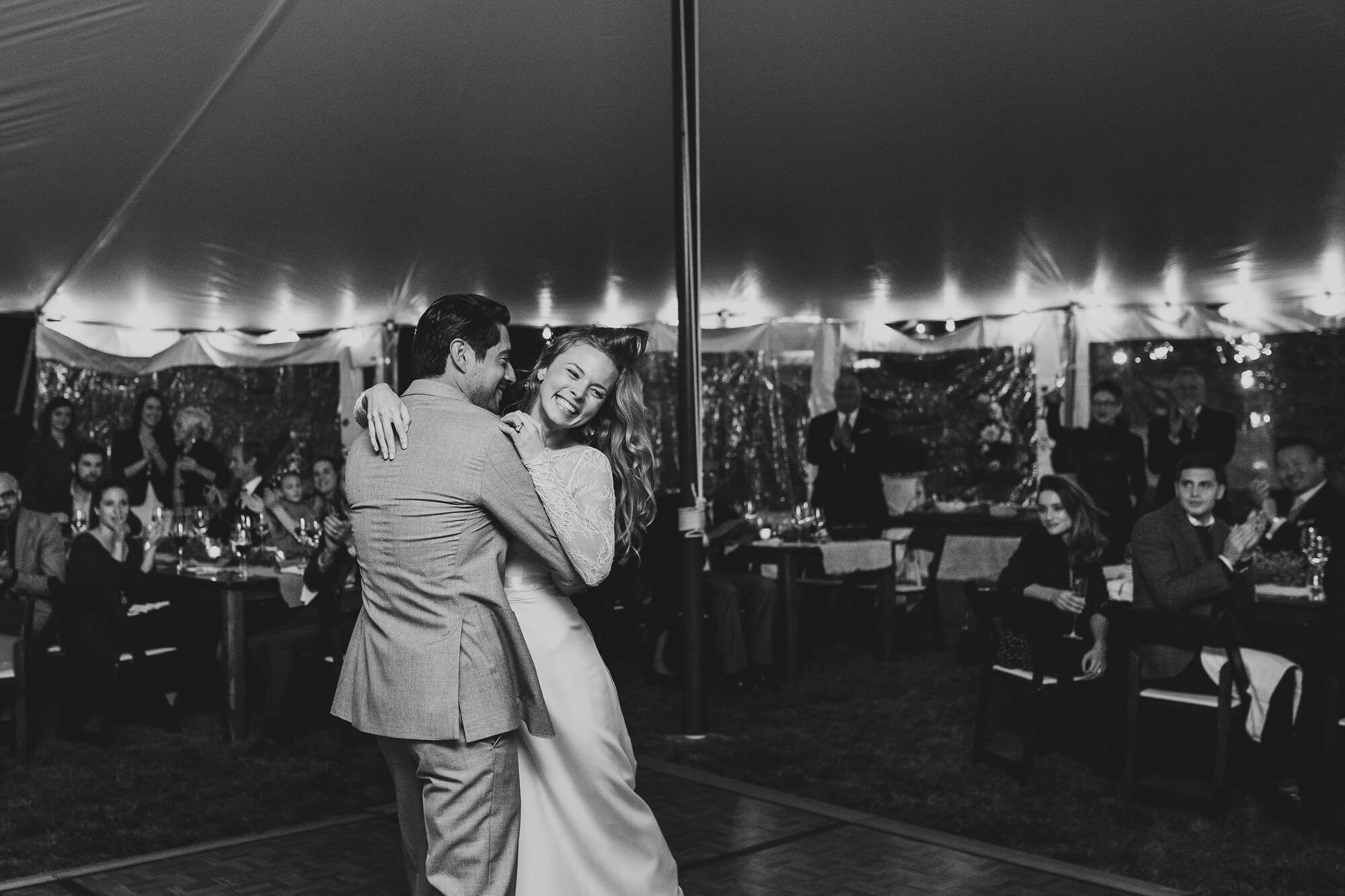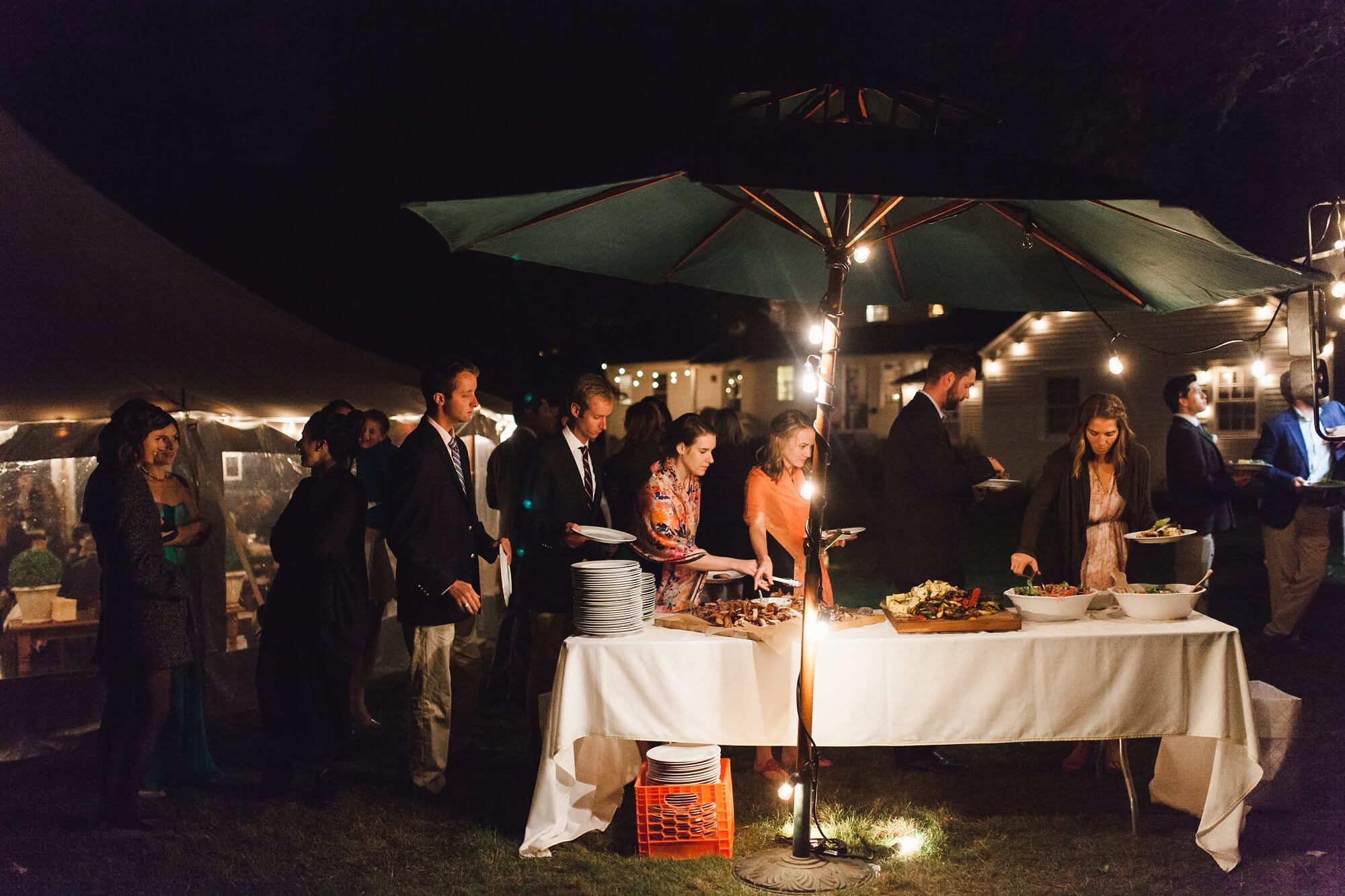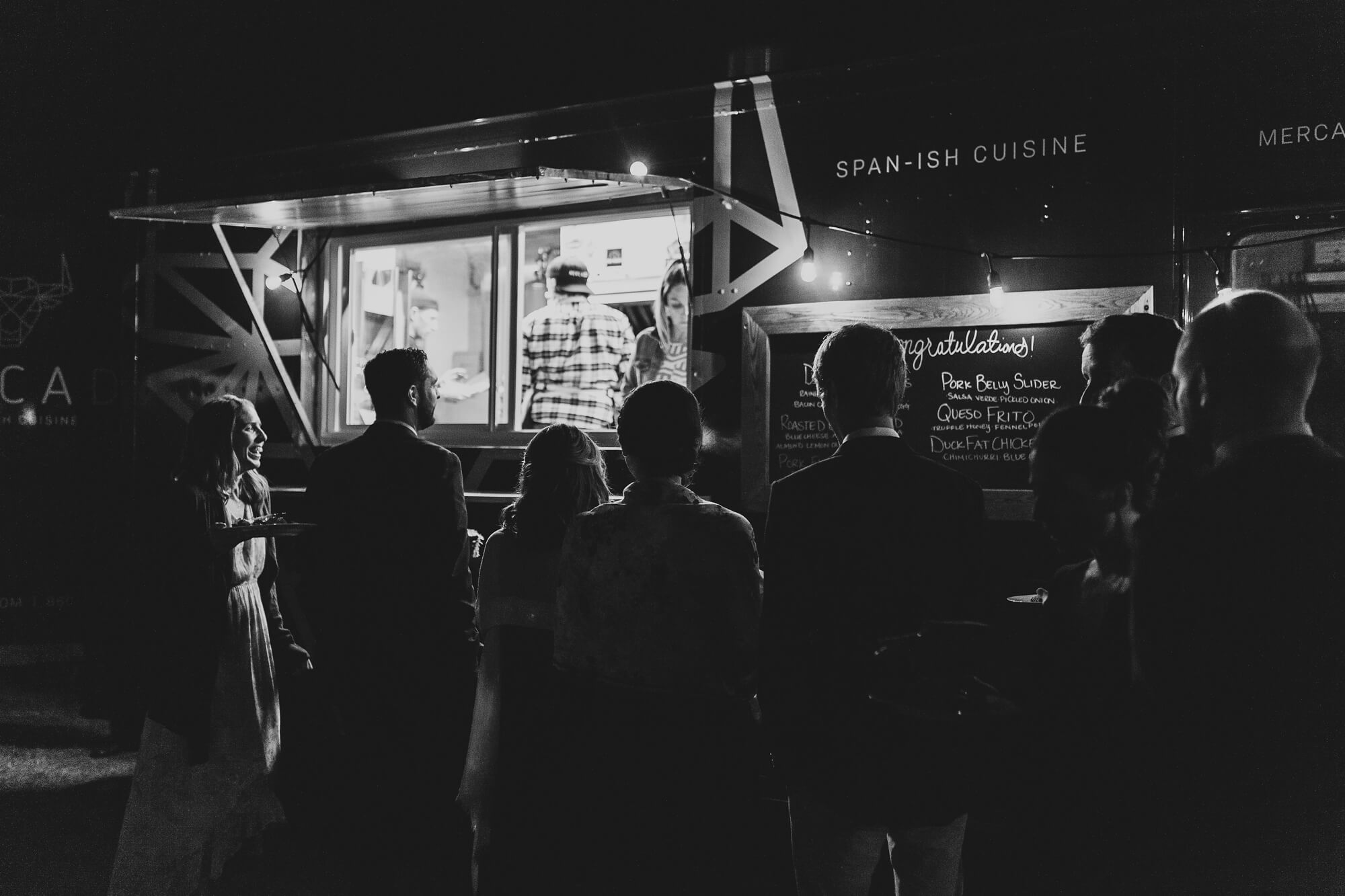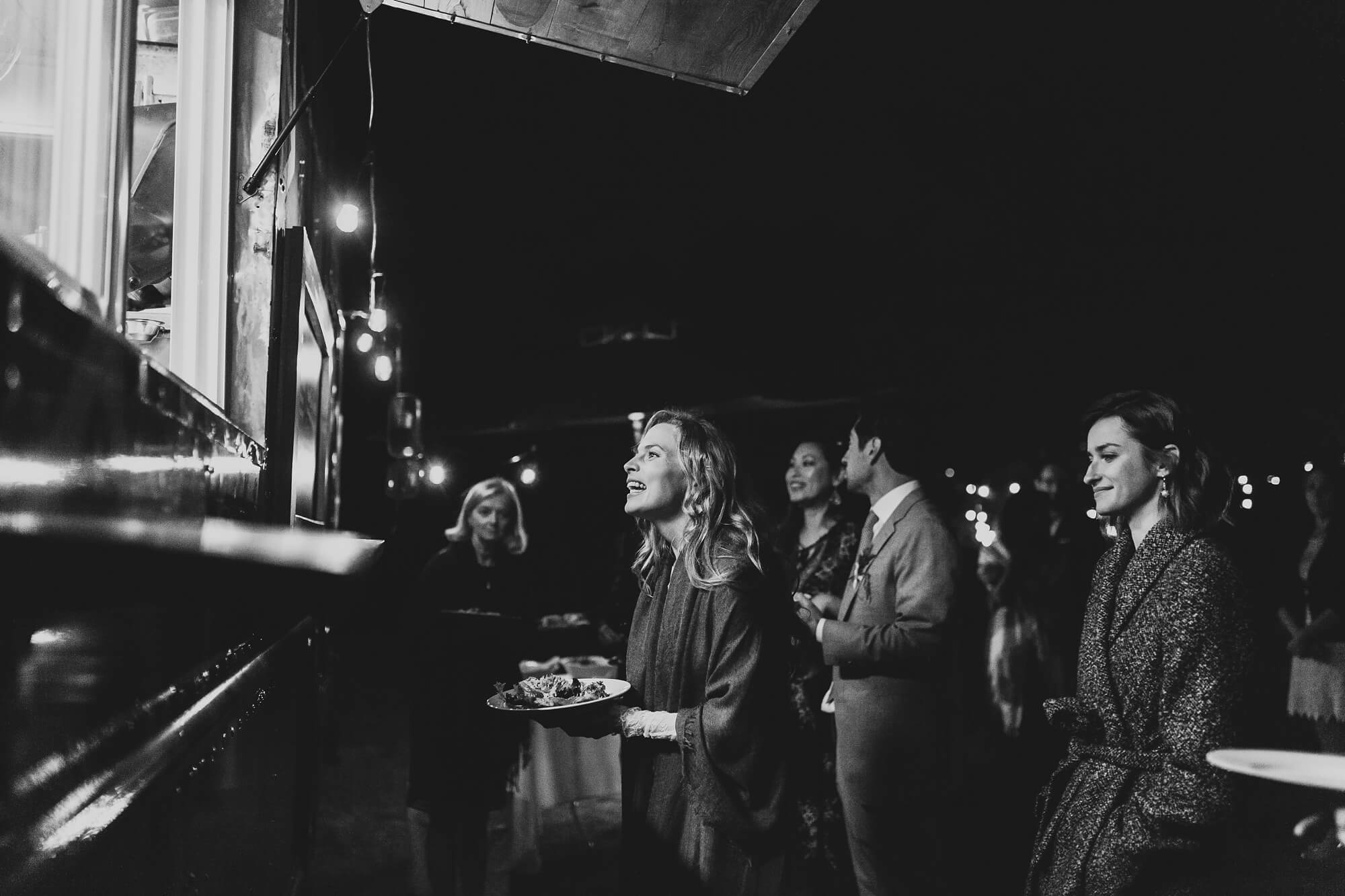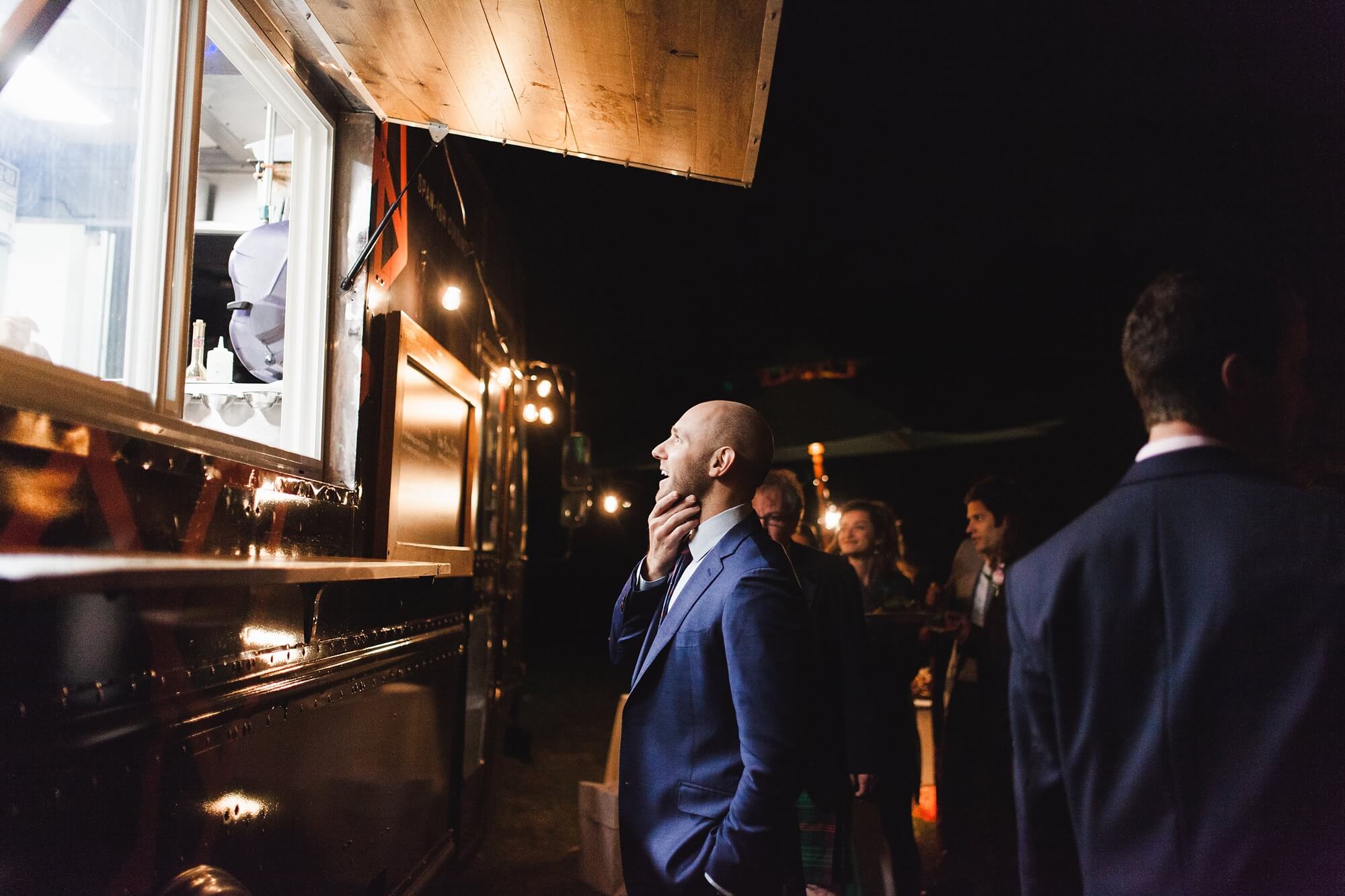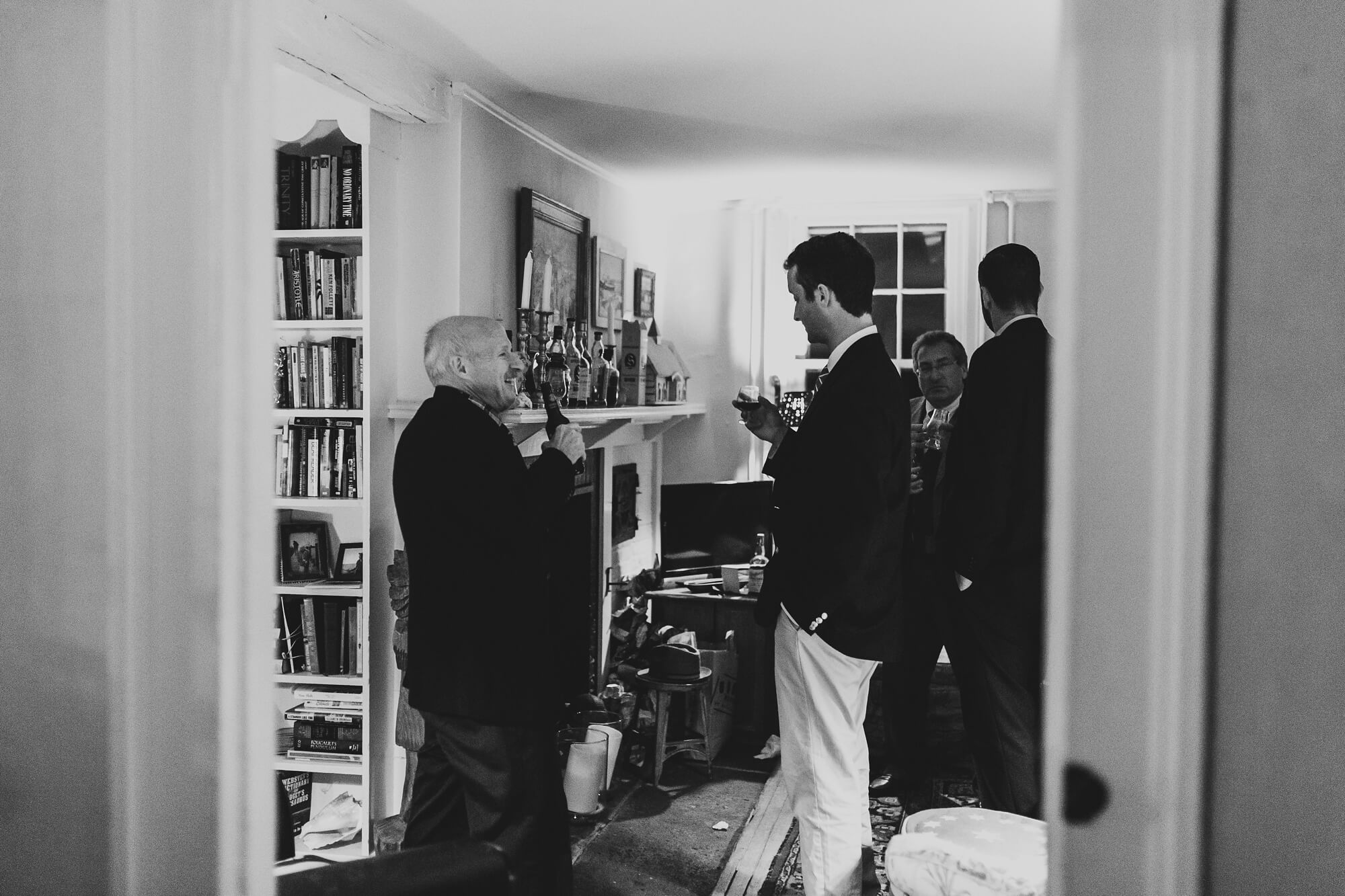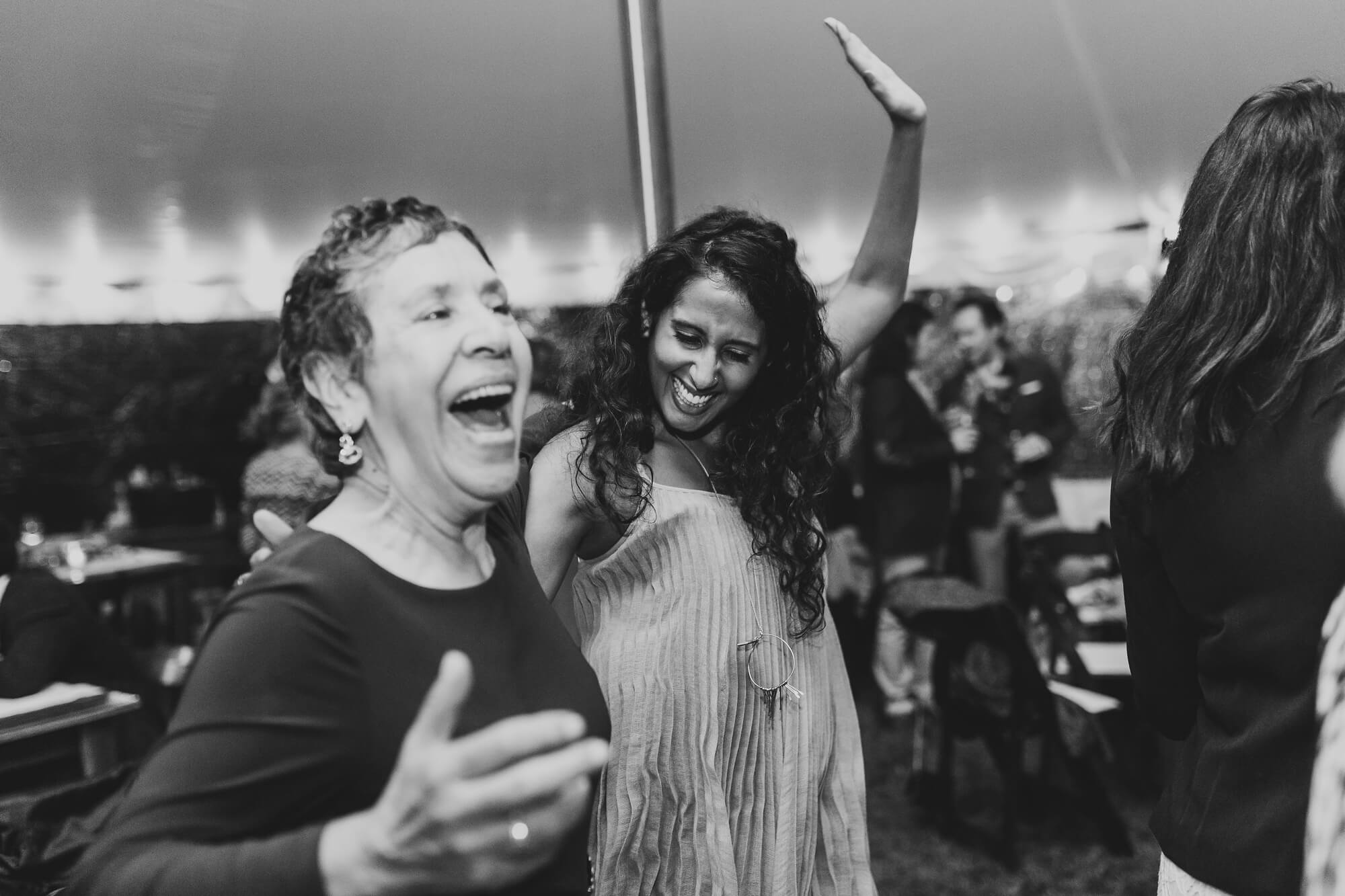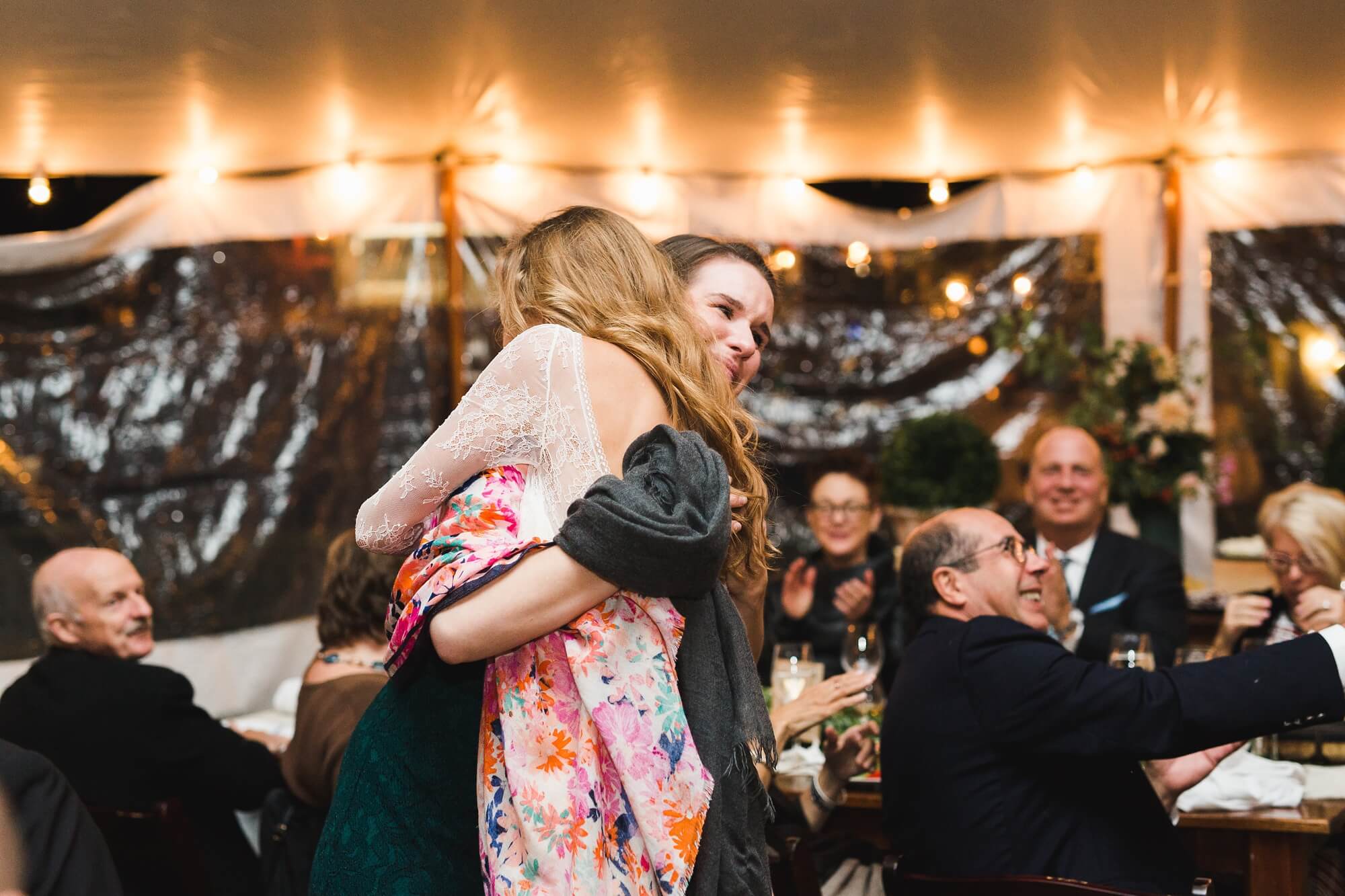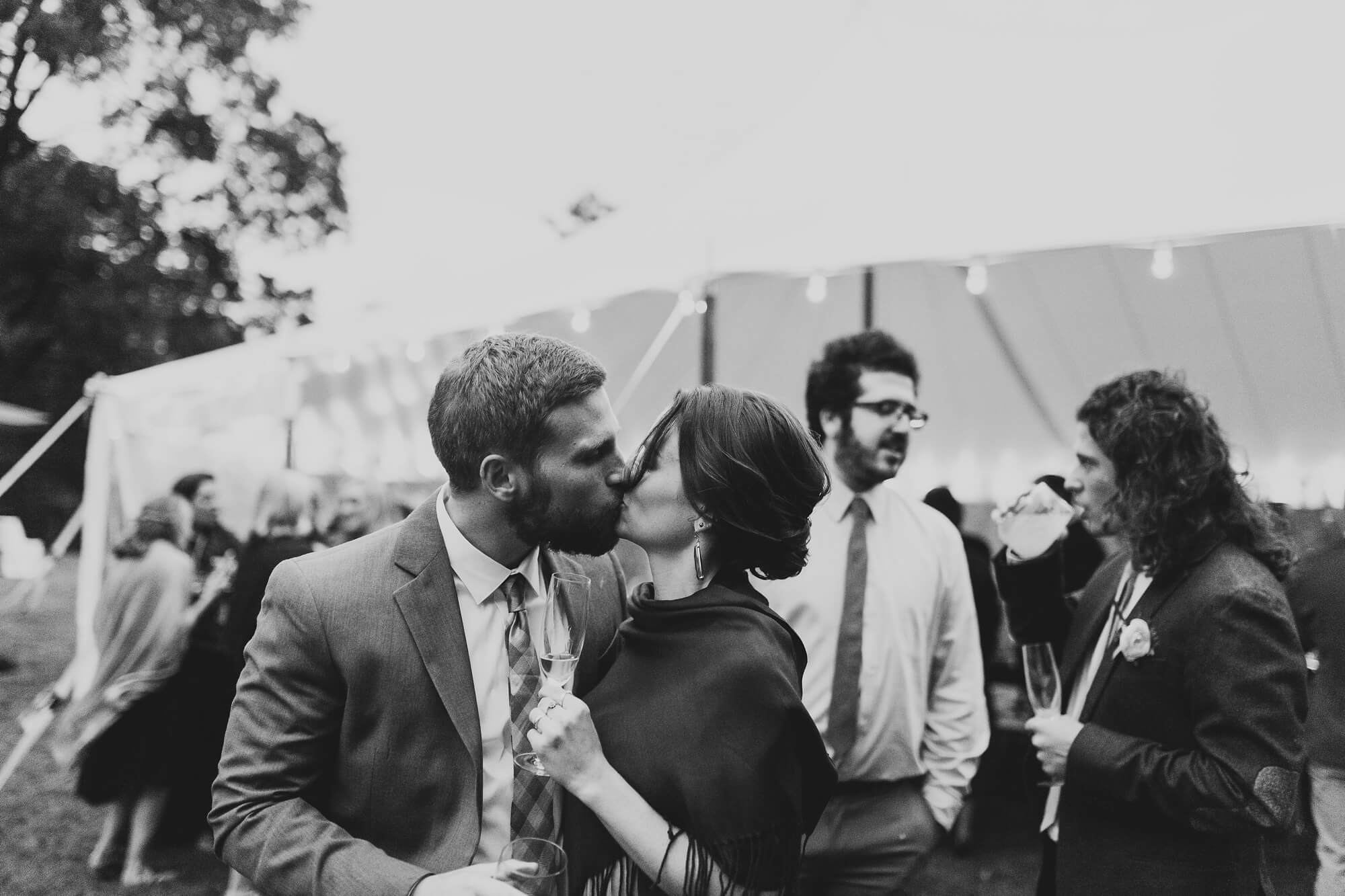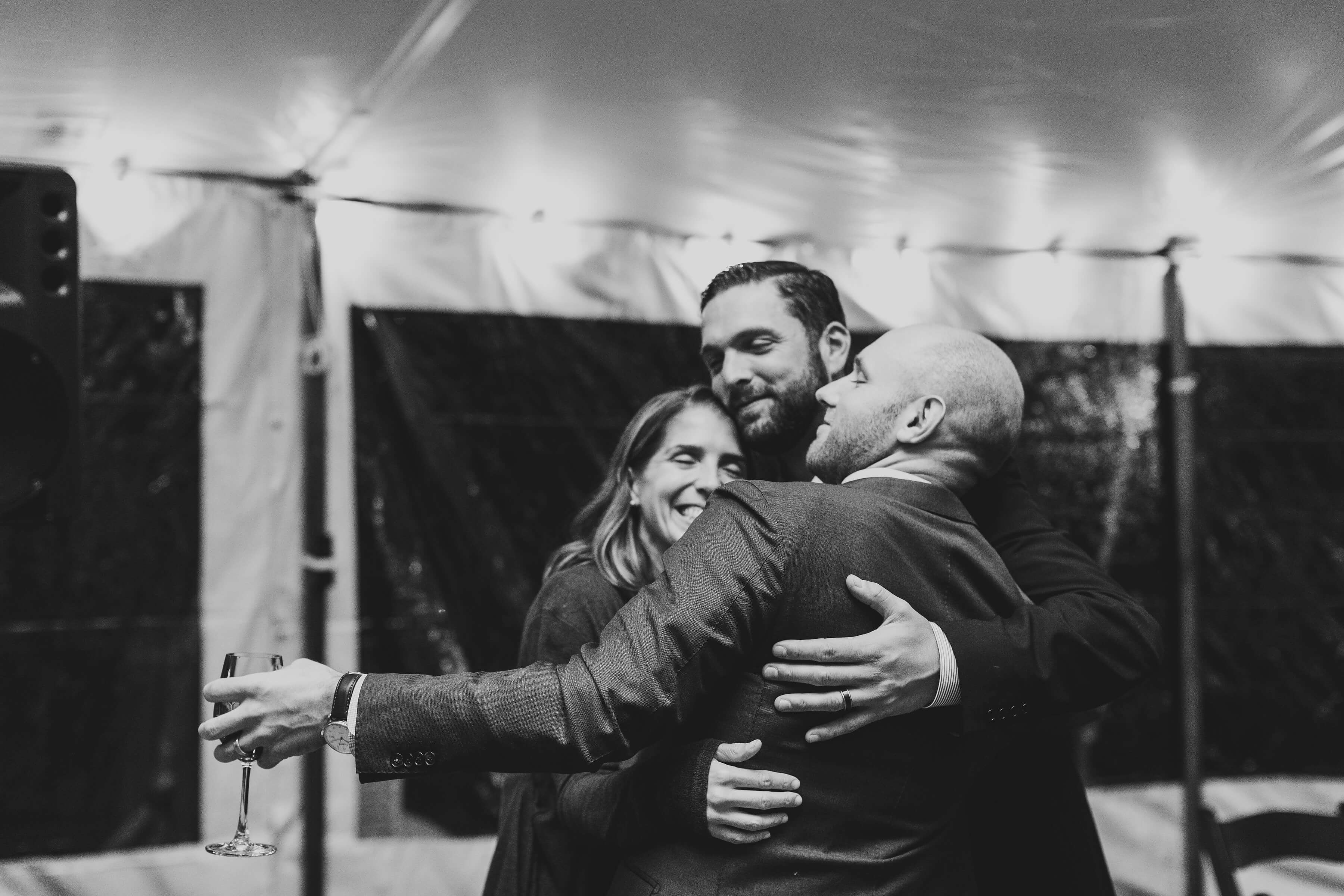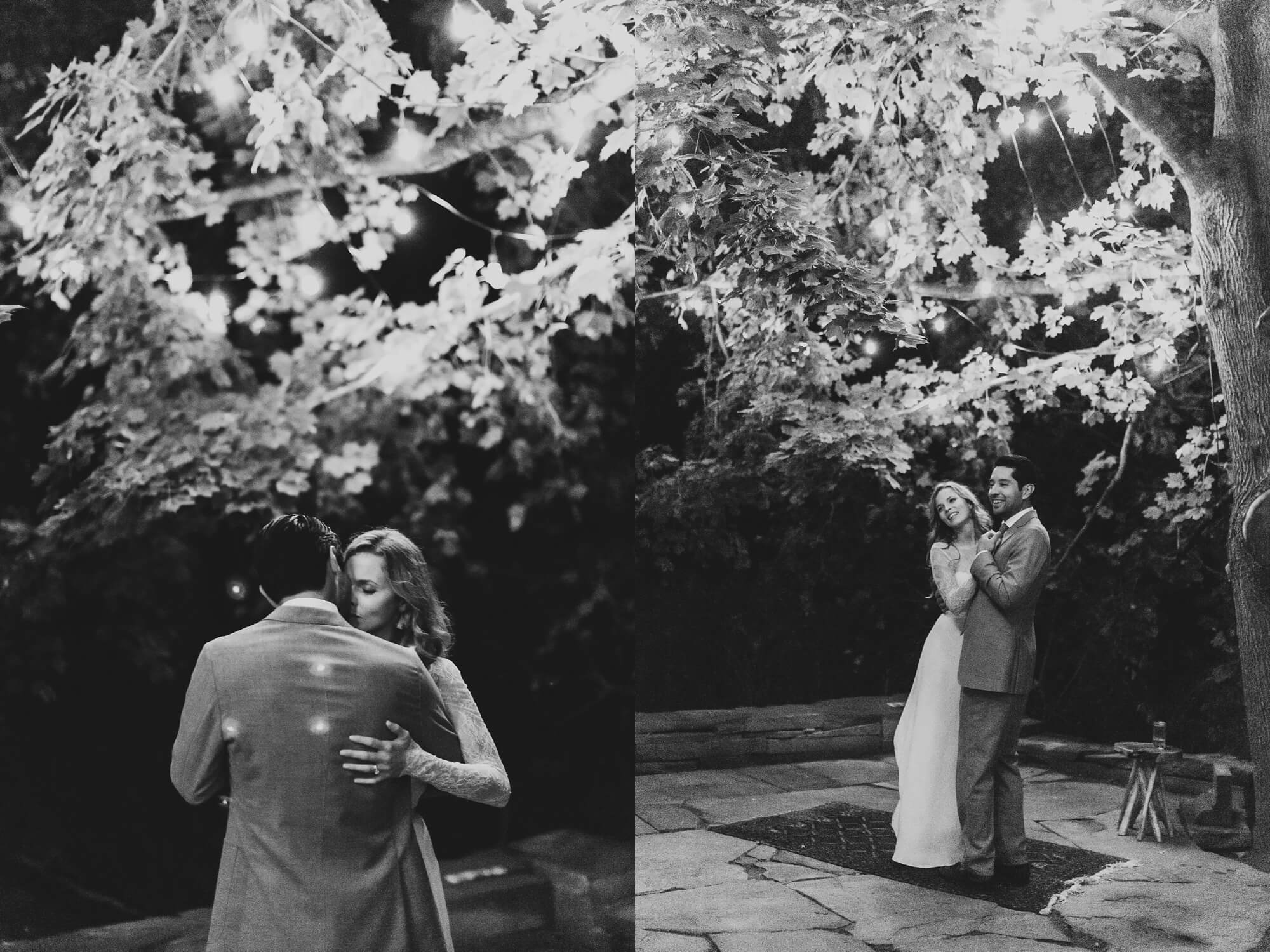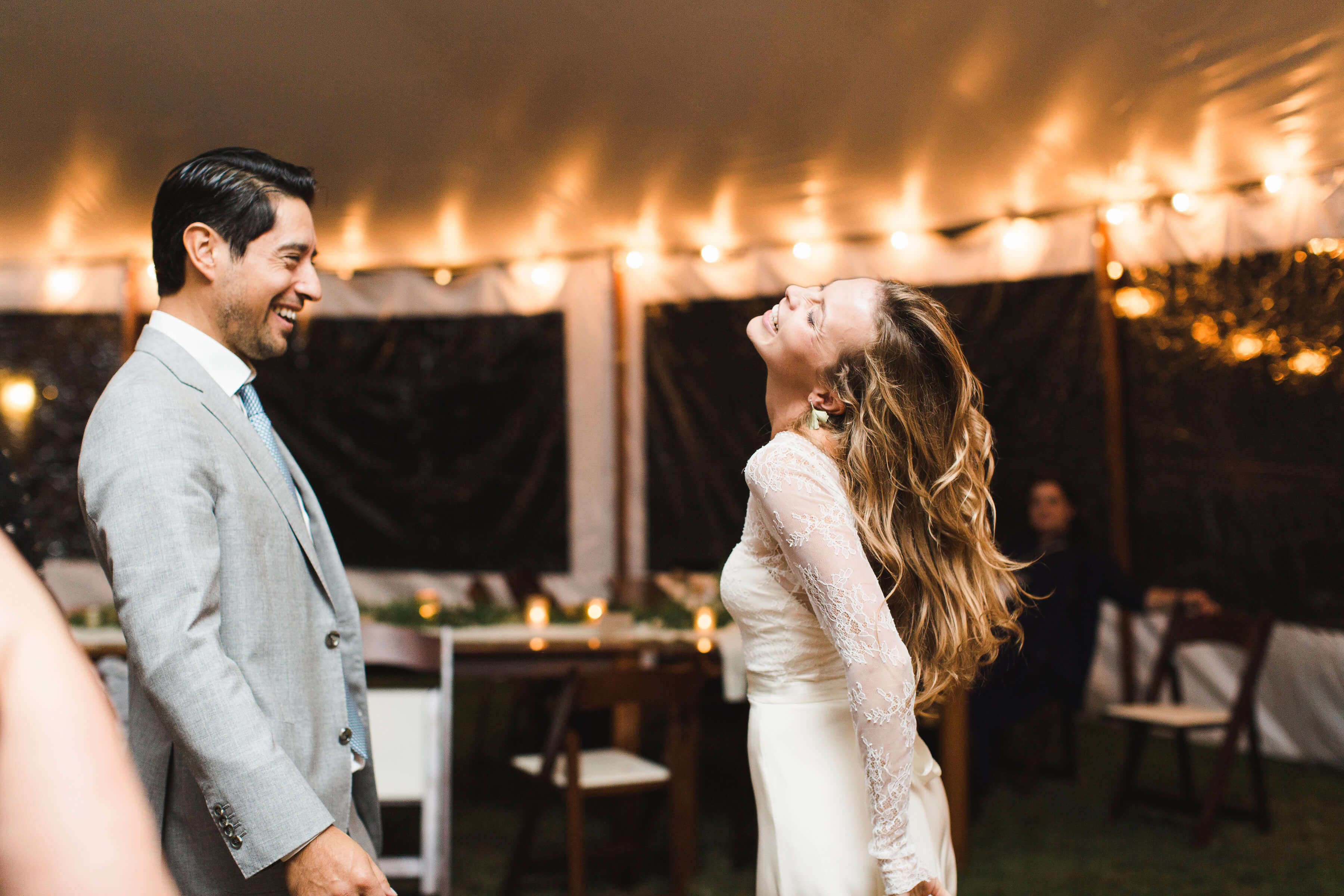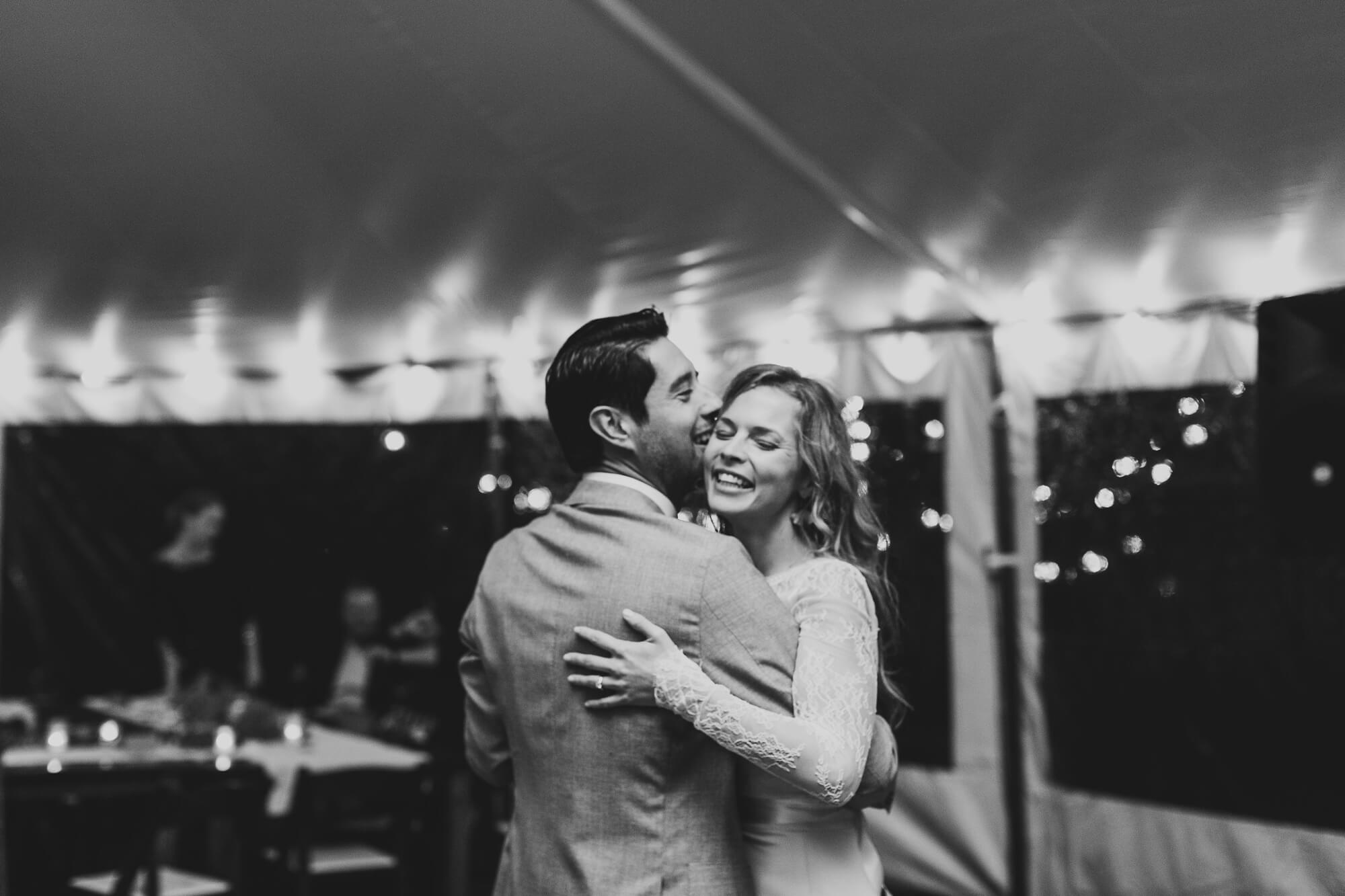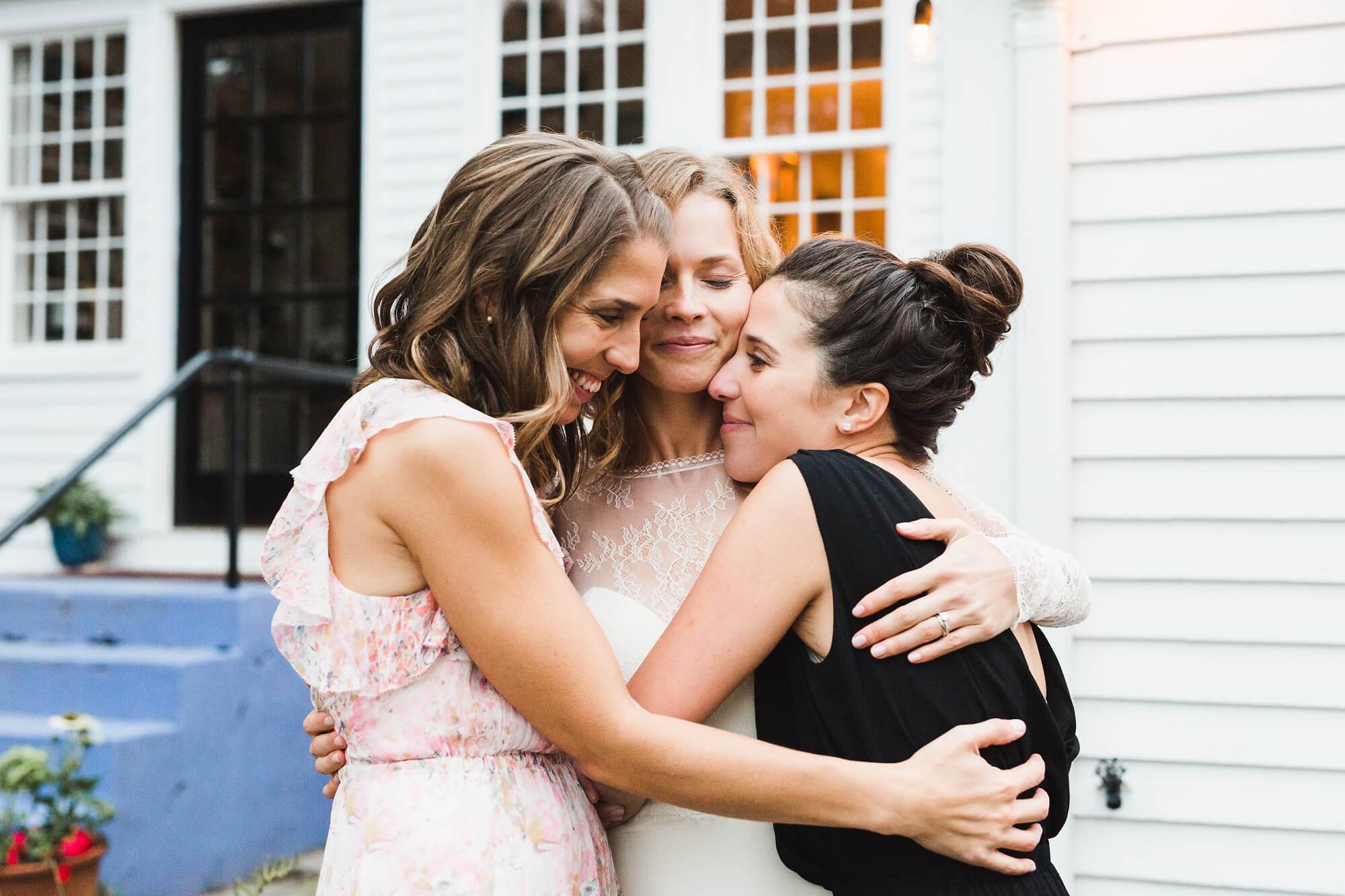 The photo above is the moment I put down my camera and gave my two best friends a giant hug full of so much love. <3 A huge thank you to Allison Sullivan, my second shooter for 25+ weddings now, for the photo above, which I'll cherish forever. She took over coverage of the reception so I could fully enjoy Katie's wedding. That is…until the end when I grabbed my camera to capture Katie + Marcio's last dance of the night because it was just too darn beautiful not to.
Dress Boutique | Everthine
Dress  | Rebecca Schoneveld
Hair | Upstyle
Makeup | Luke Steingruby
Florals | Pentimento Florals
Food Truck | Mercado Foods
DJ | Michael Simonetta