Three days before the new year, Ben and Desta married at the Charles River Museum of Industry and Innovation in Boston on a rainy turned snowy day. After a year full of so many highs and lows, their wedding day left me with so much hope. Hope for love, acceptance, progression and equality. In the Ethiopian native language, Desta means joy and joyous we all were.
Desta + Ben met in the Kuumba choir while studying at Harvard so it was no surprise that there was lots of music and song on their wedding day. It was incredibly uplifting as the room erupted in song led by the officiant who was also Desta + Ben's Kuumba instructor. Ben, a true romantic, surprised Desta during the ceremony and sang her favorite love song, "Coming Home" by Leon Bridges. The look of surprise on her face was perfection. It was, without a doubt, one of my favorite moments ever.
I couldn't wait to share Desta + Ben's wedding but there was a part of me that was procrastinating. I didn't know how I could possibly string the right words together to exhibit the emotions that stirred up inside me as I witnessed their beautiful gathering of love.
I will say I cried. I cried as the officiant told Ben he will need to help Desta feel safe and secure in this uncertain world we suddenly find ourselves living in. I cried when Ben's father, originally from Birmingham, told Desta and Ben to never forget that they married with the first black president in office and Michelle Obama as their first lady. It's rare for me to have tears streaming down my face during a ceremony. I know it happened because after spending days feeling down every time I turned on the news or checked my Facebook feed, I suddenly was witnessing what I thought we lost on November 8, 2016. A glimmer of hope. Proof that yes, progress has been made.
Desta and Ben's love is one that is rare, full and expressive. It's supportive, kind and poetic. It's unexpected and full of reward. It's the peek of a mountain and the shine after a rainstorm. Above all else, it's the kind of love we strive for but don't be mistaken. There is no hierarchy in love. But there is inspiration.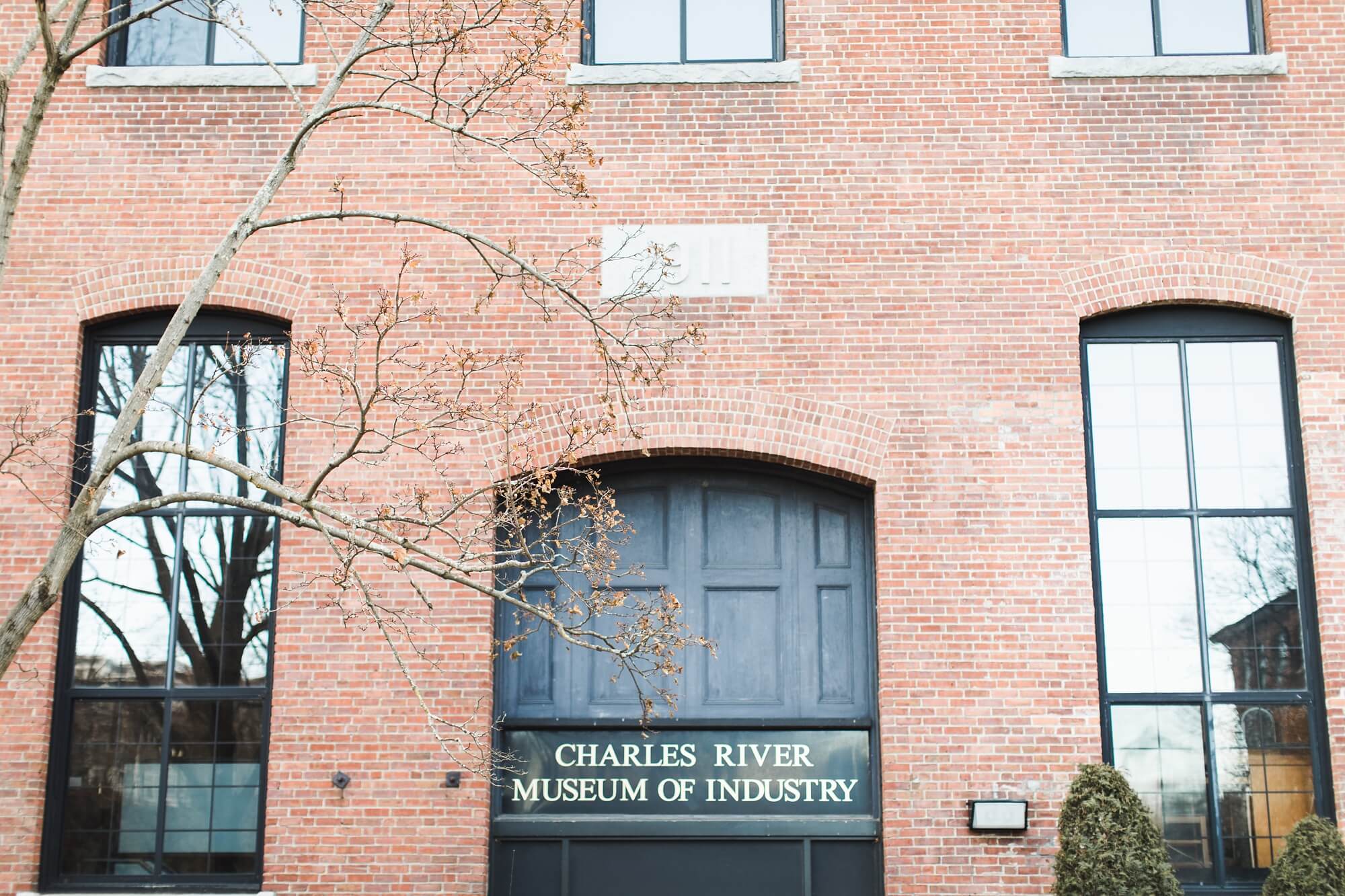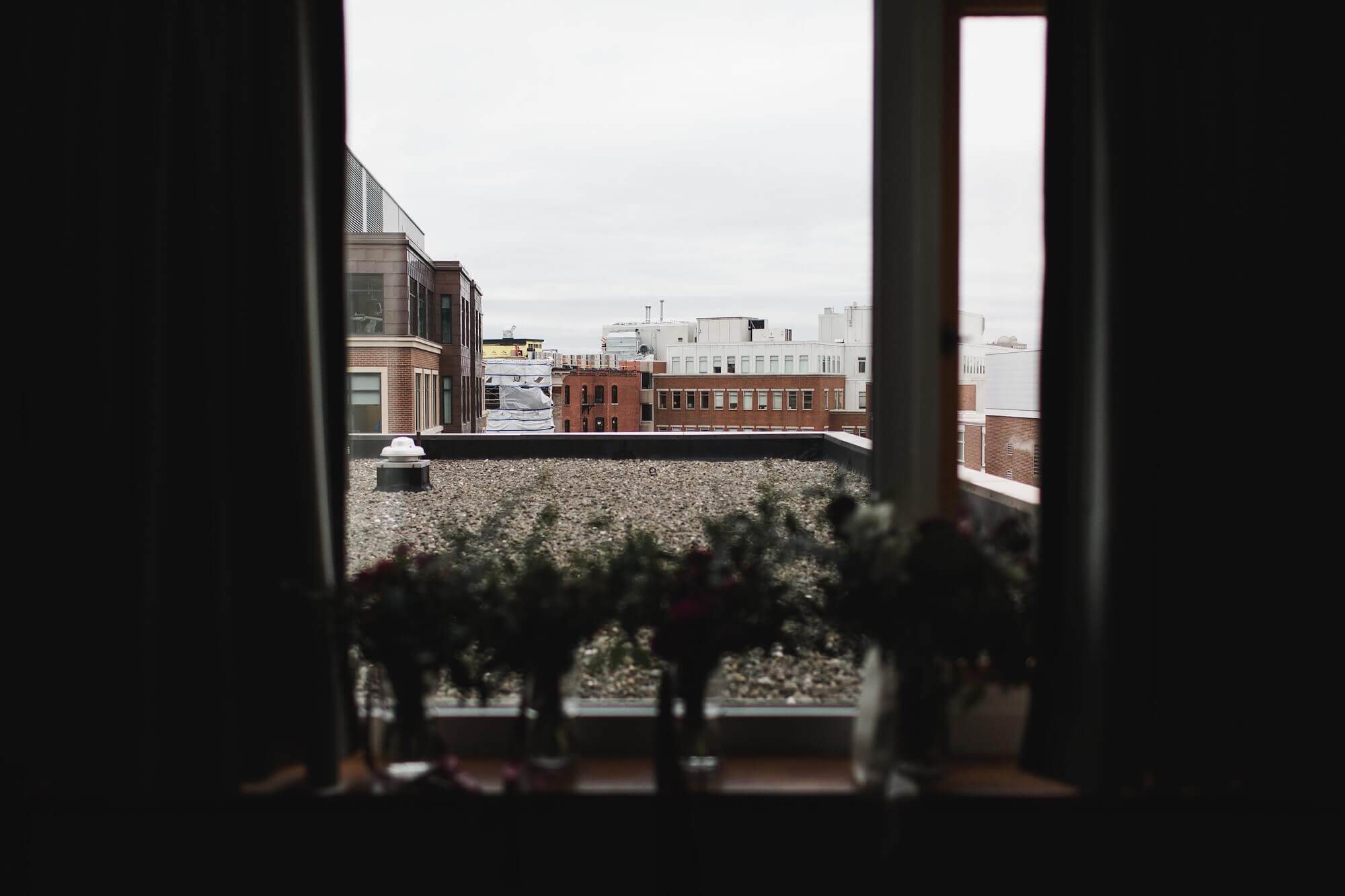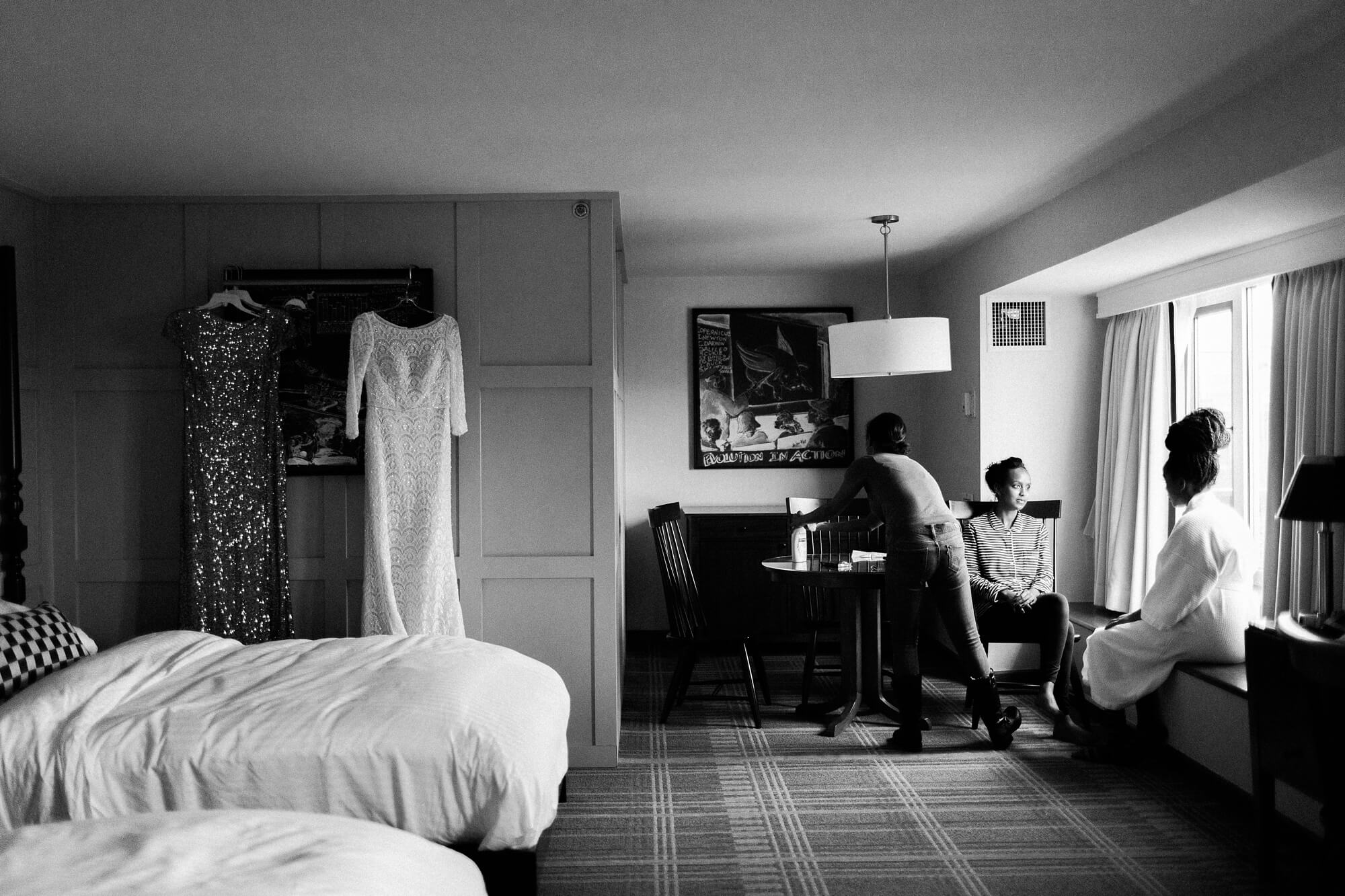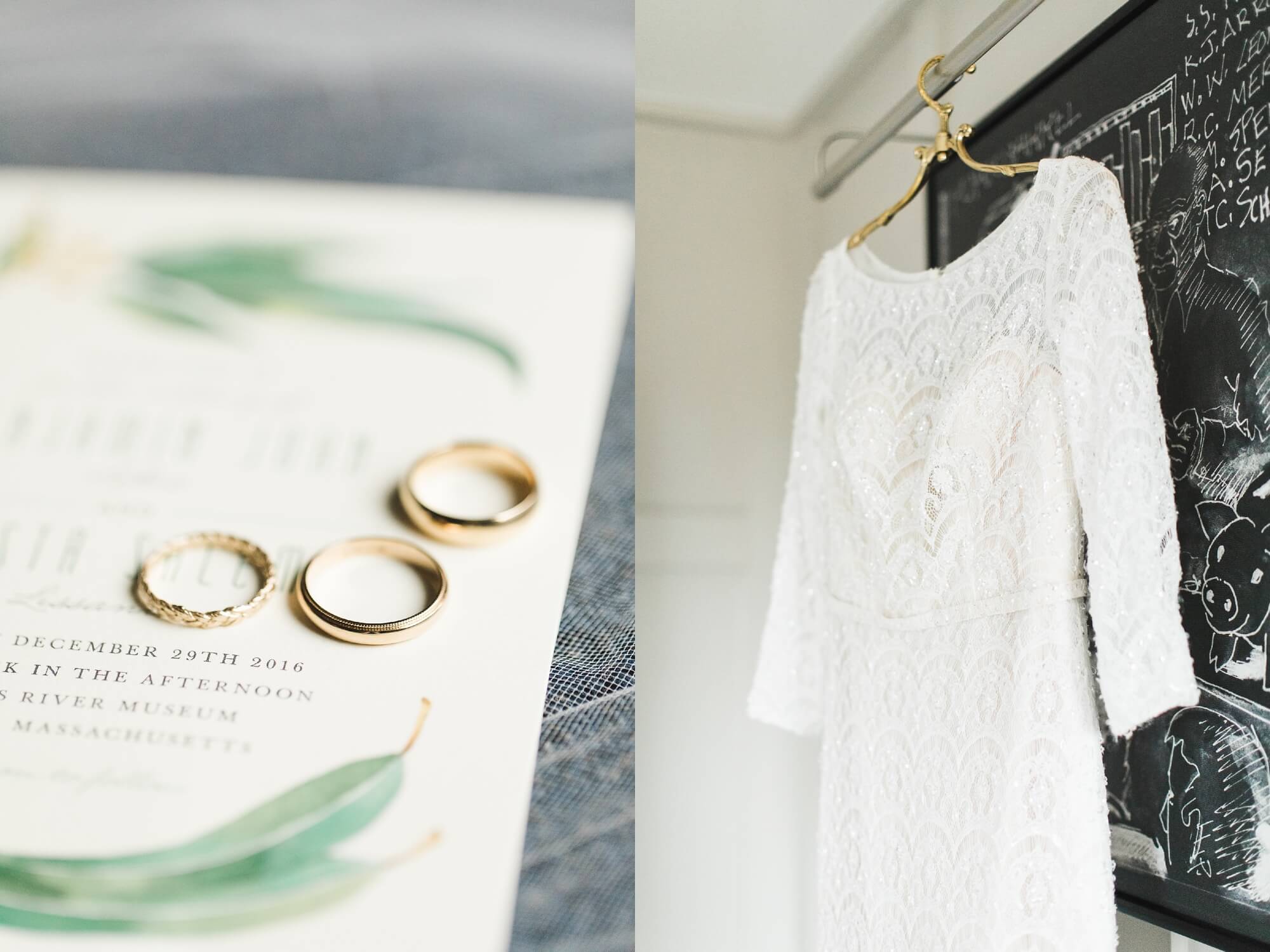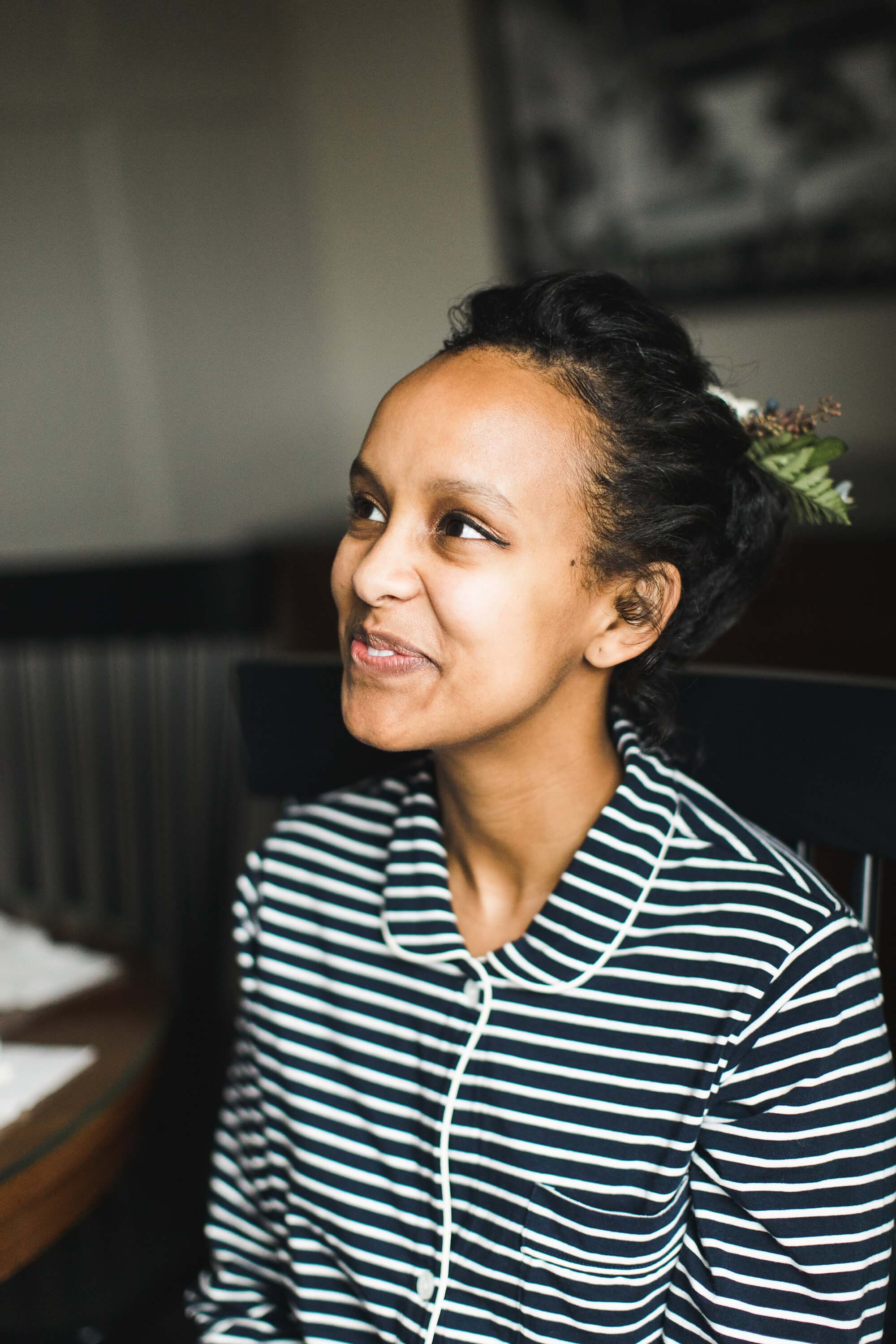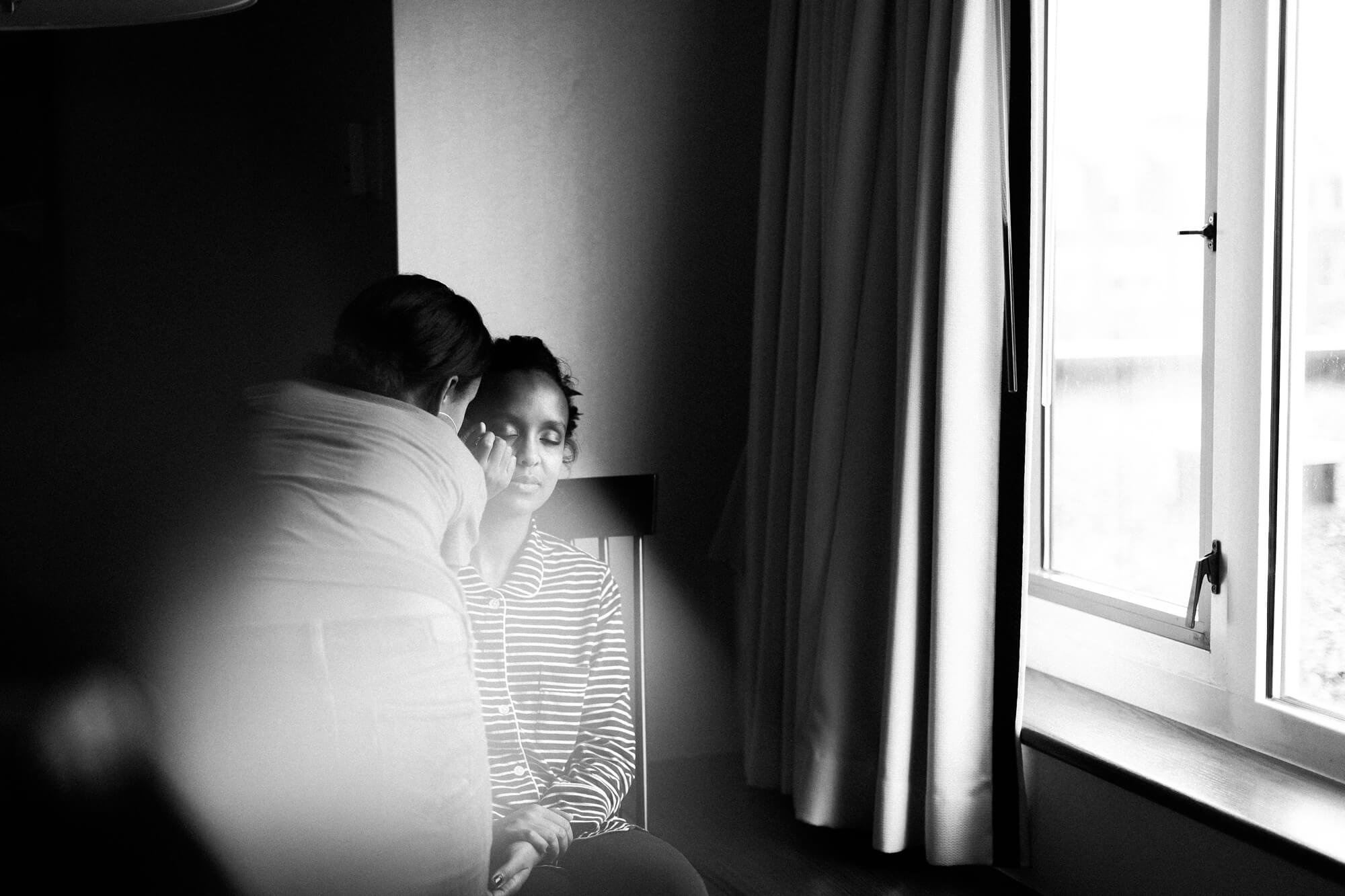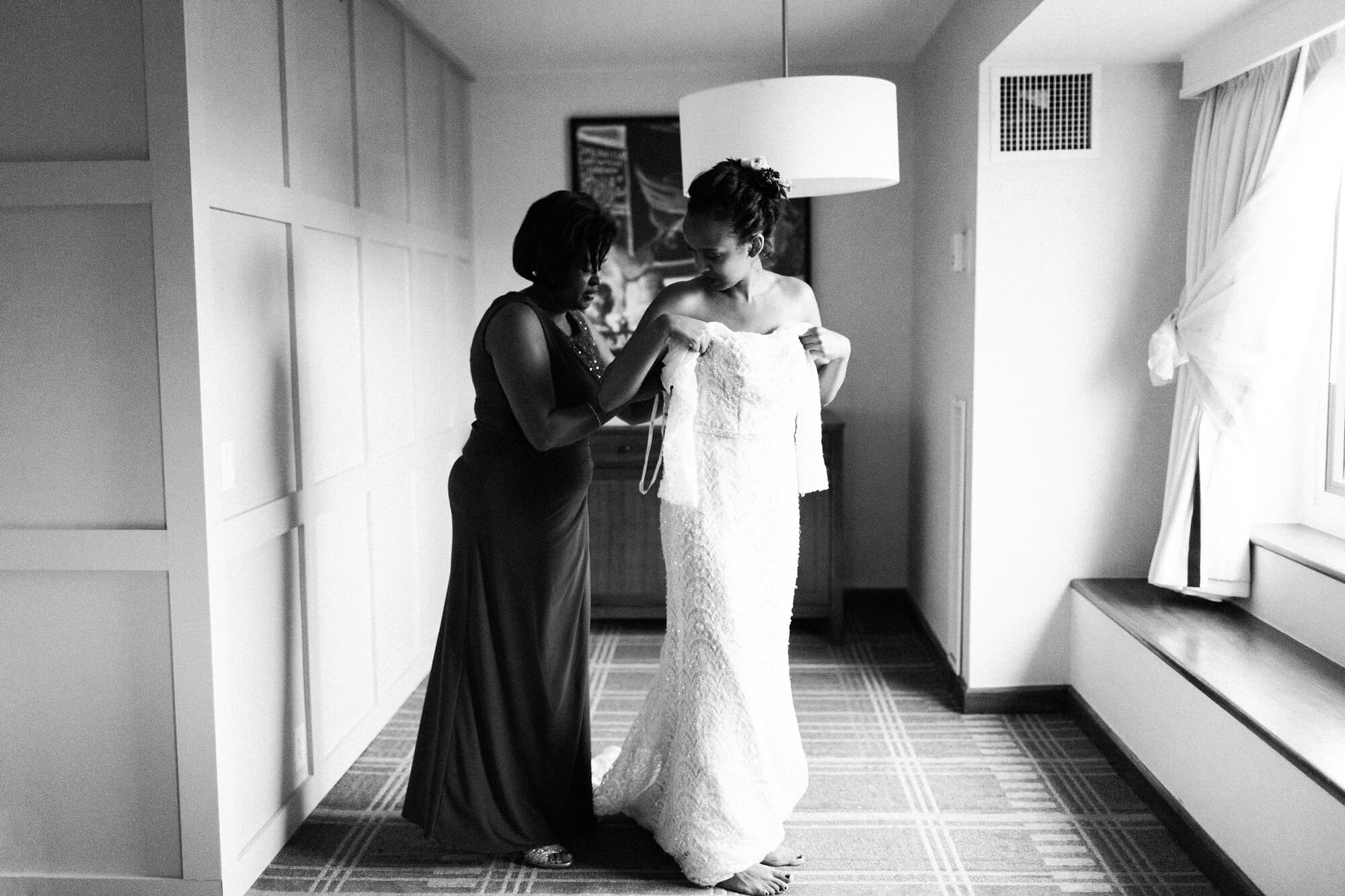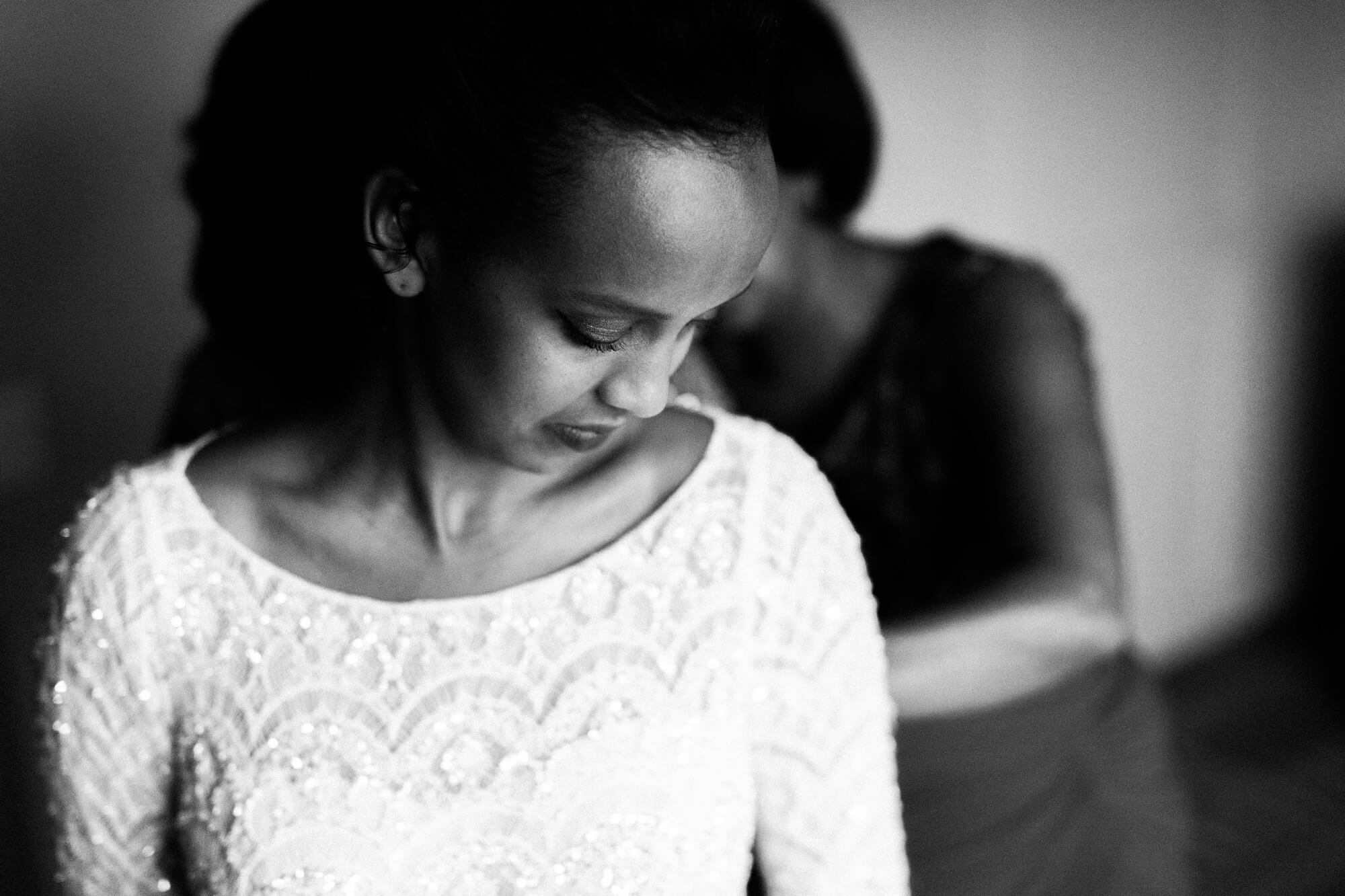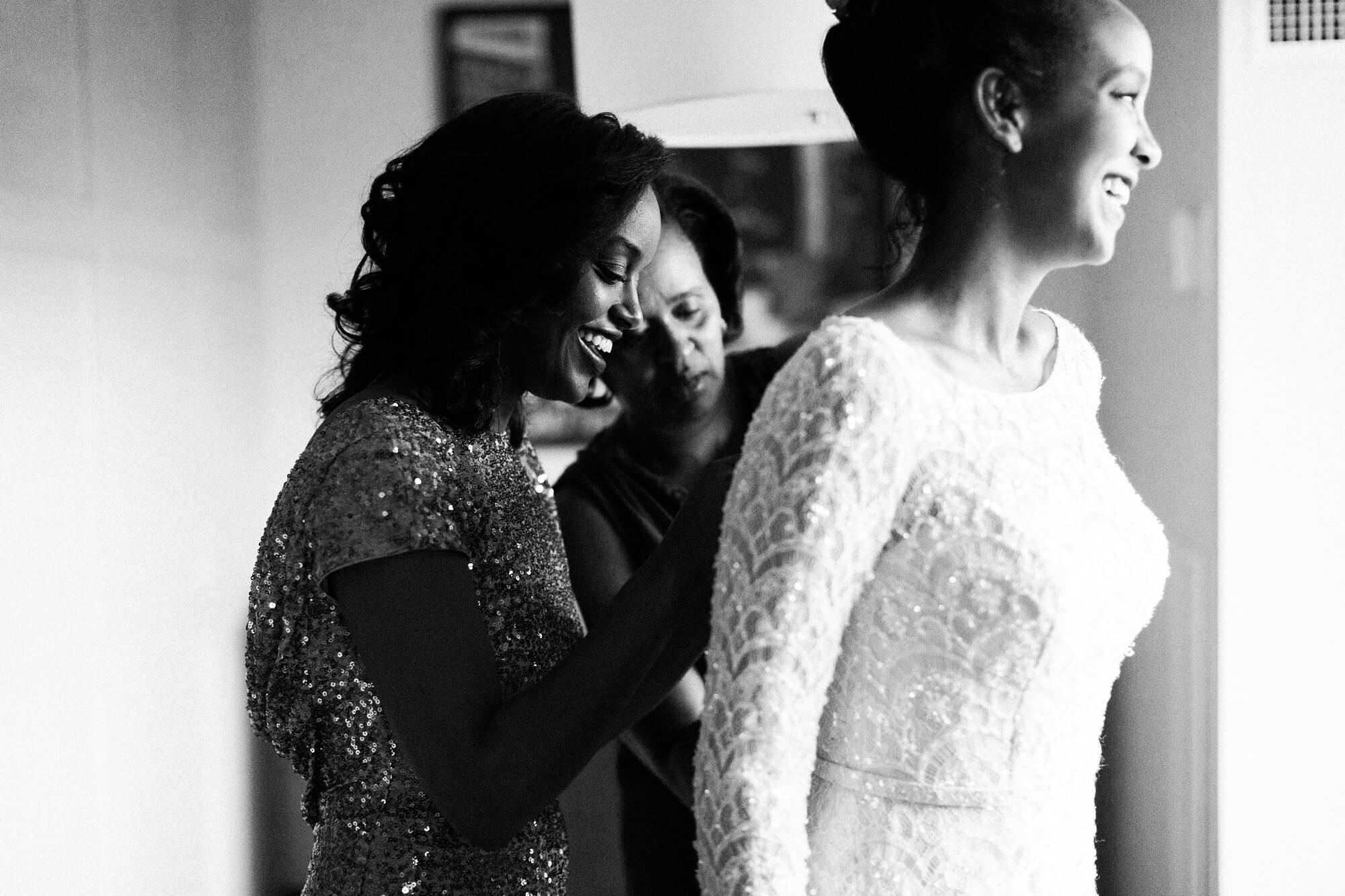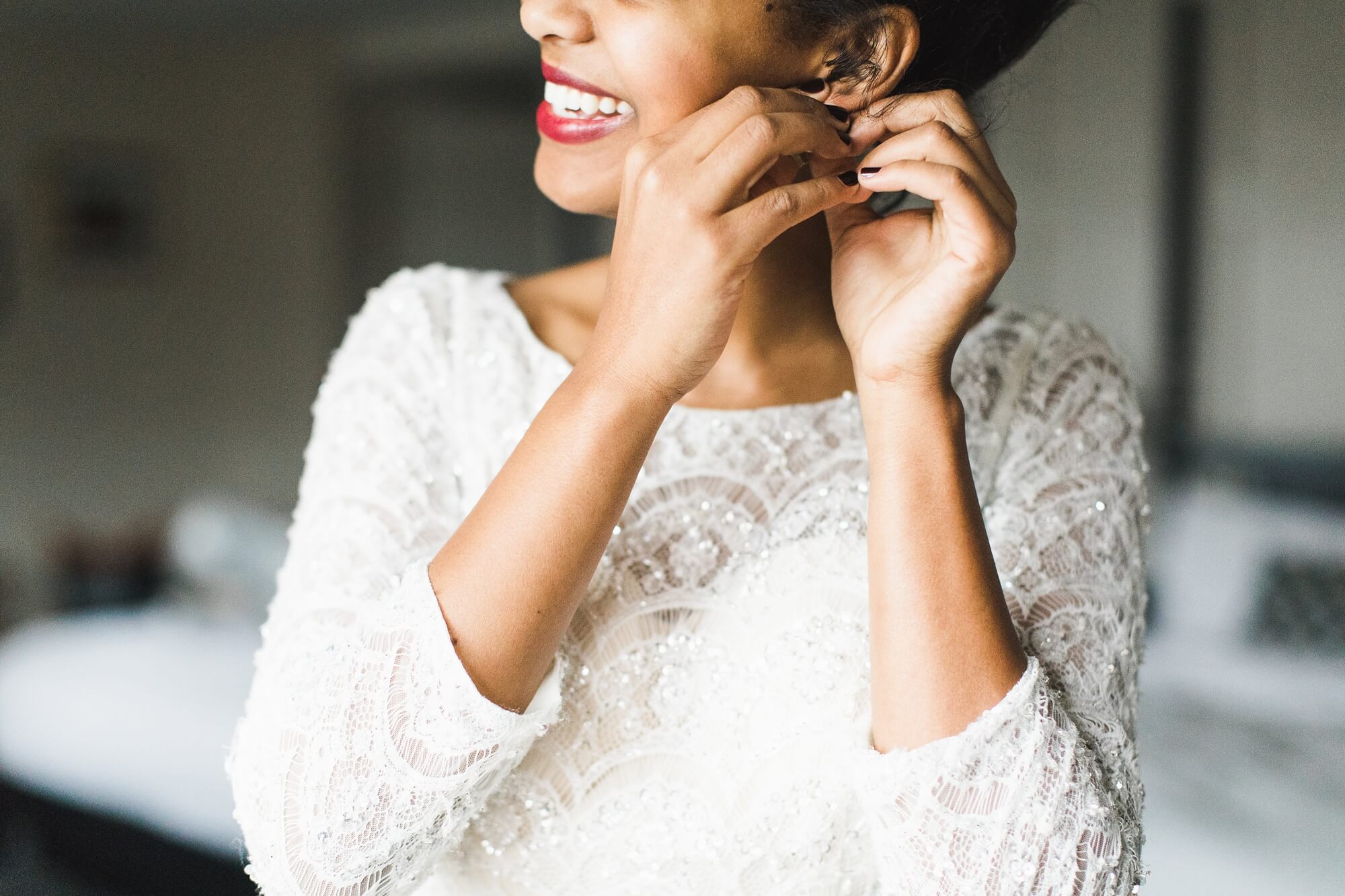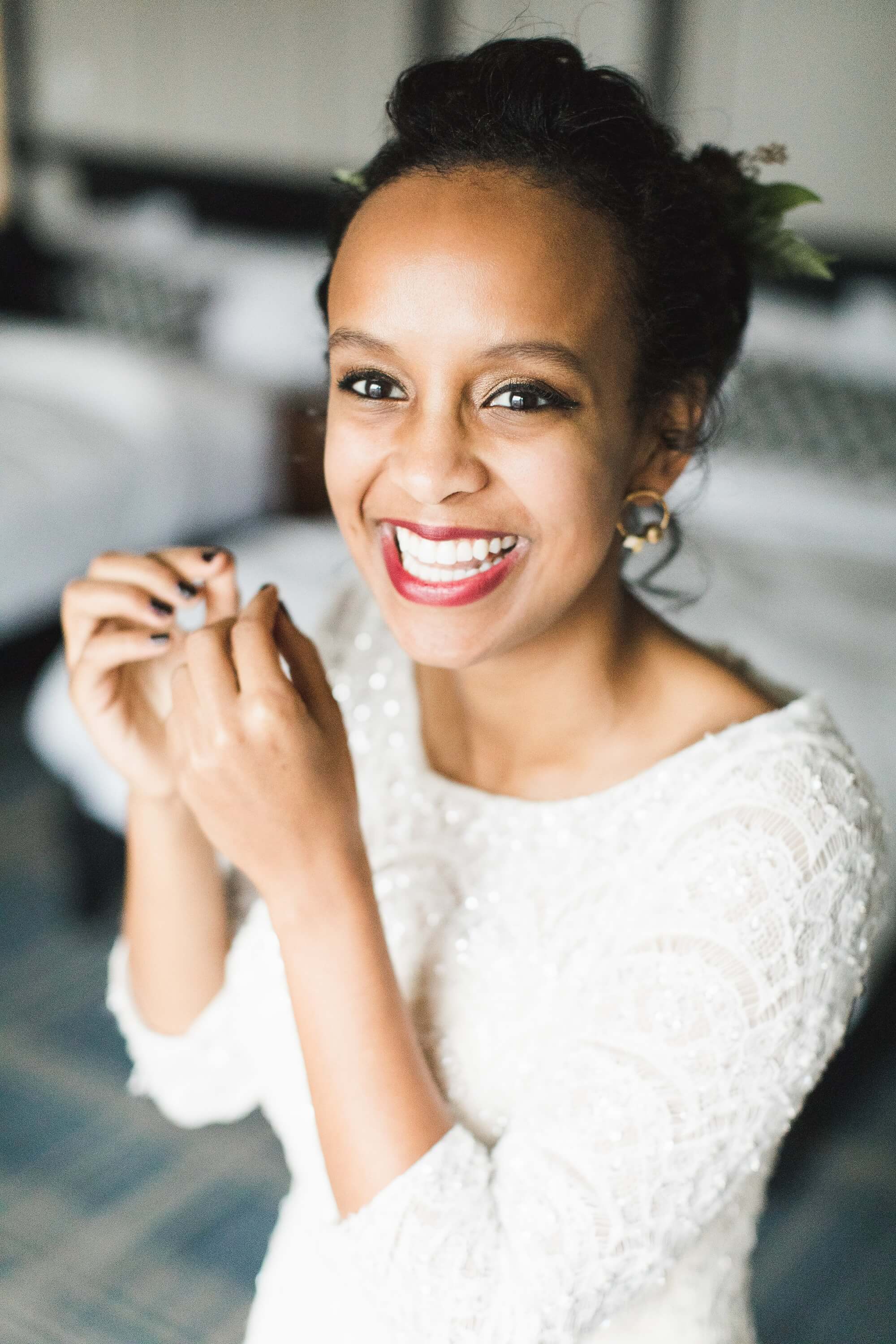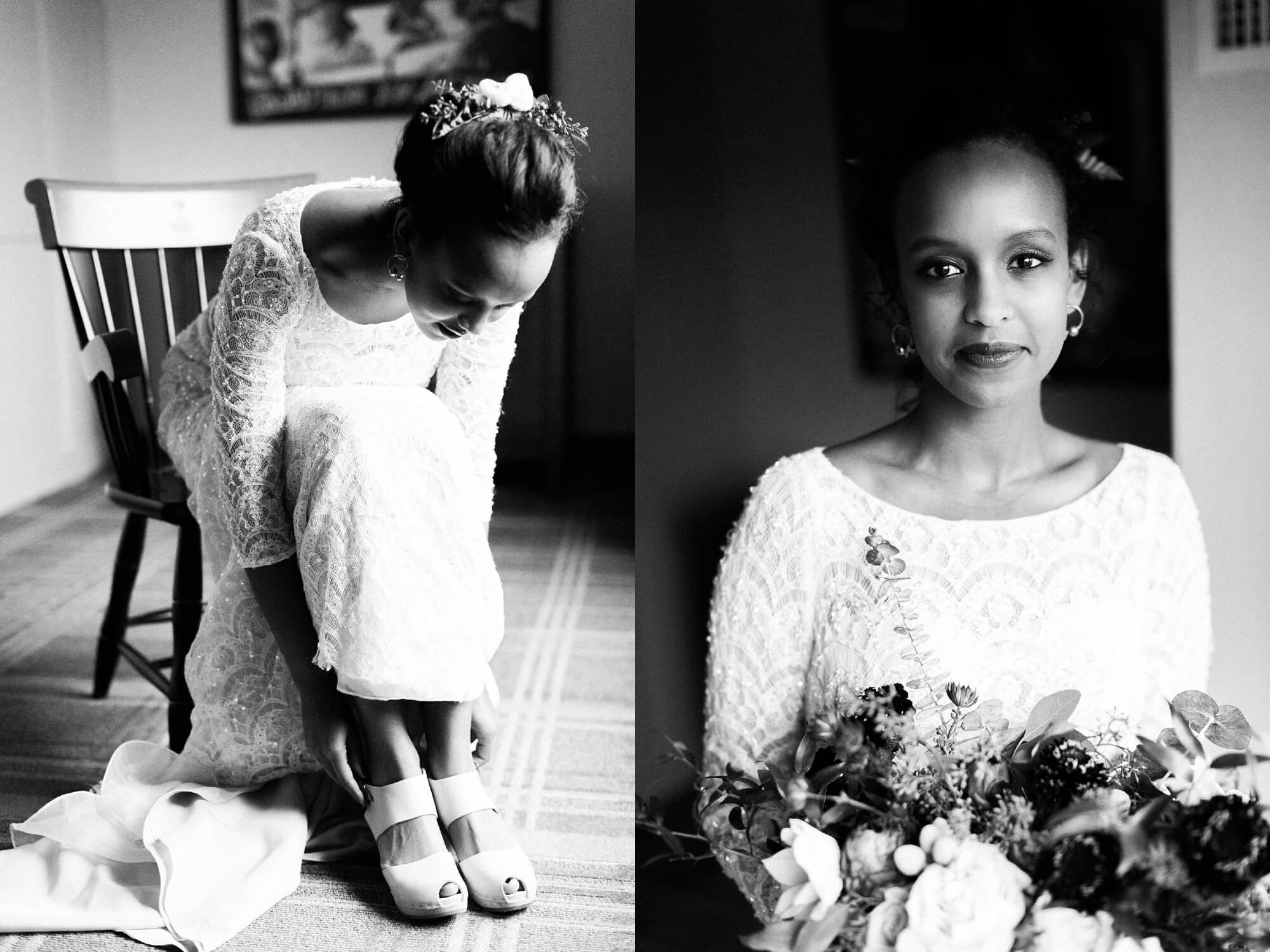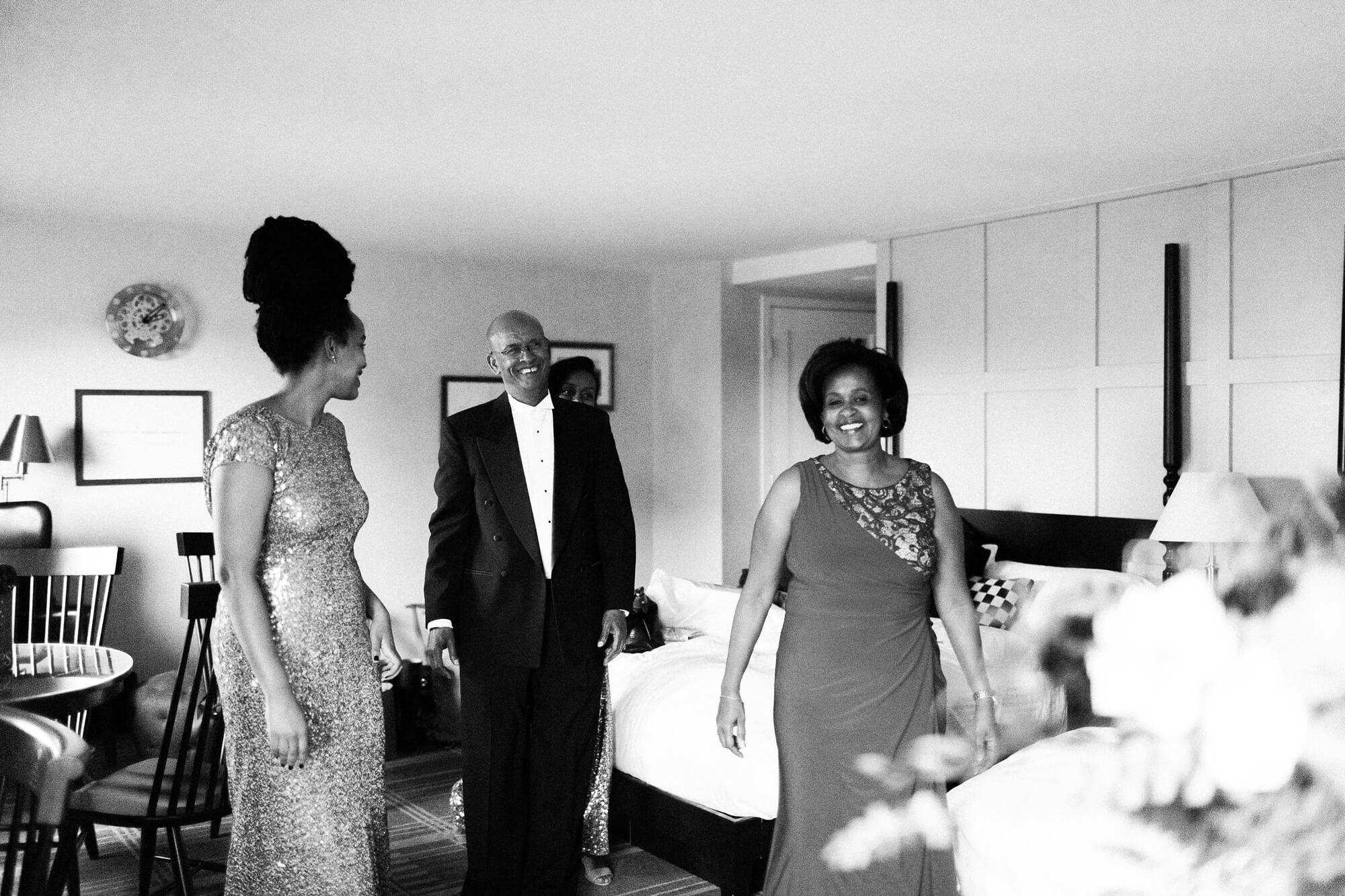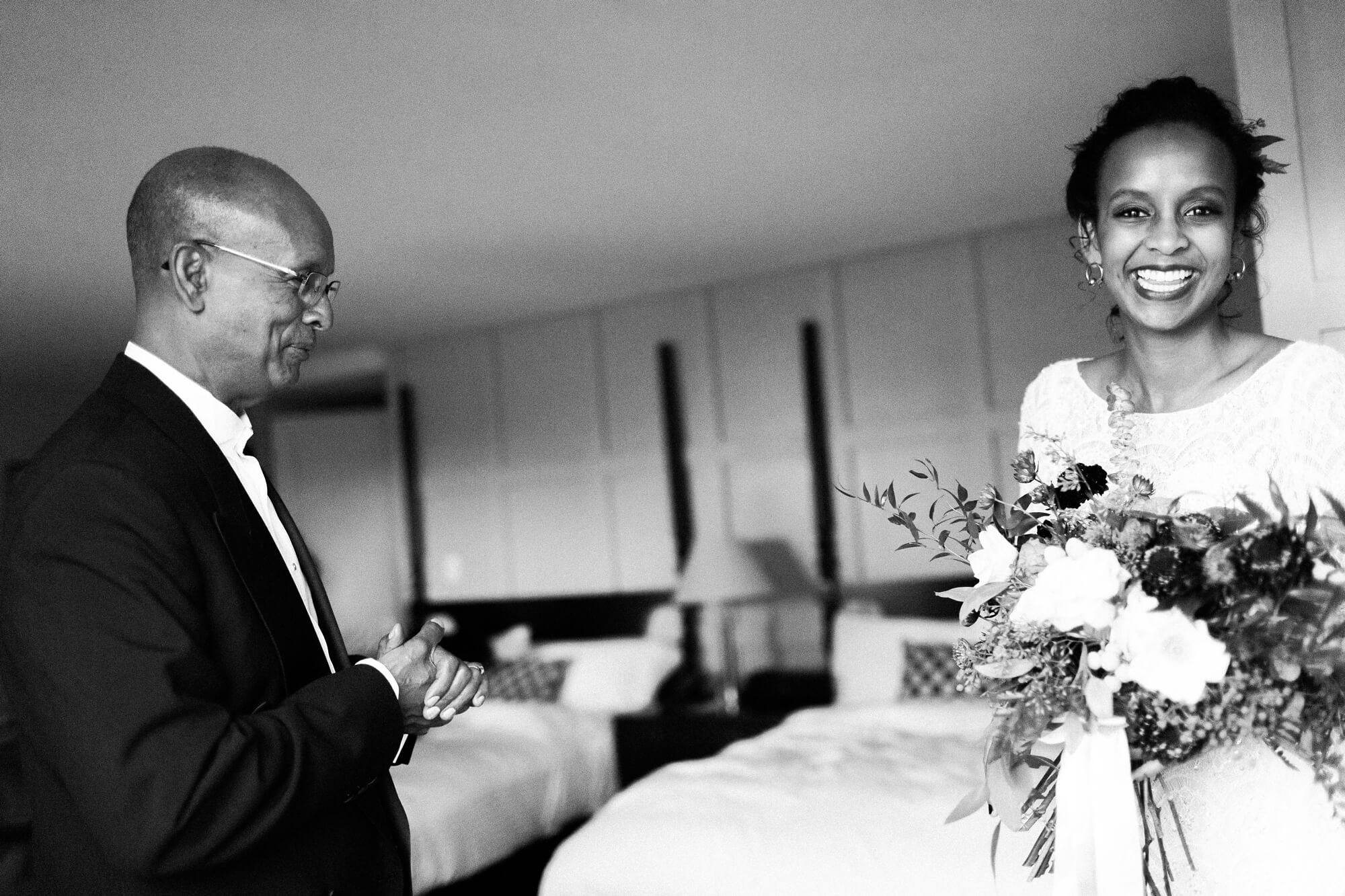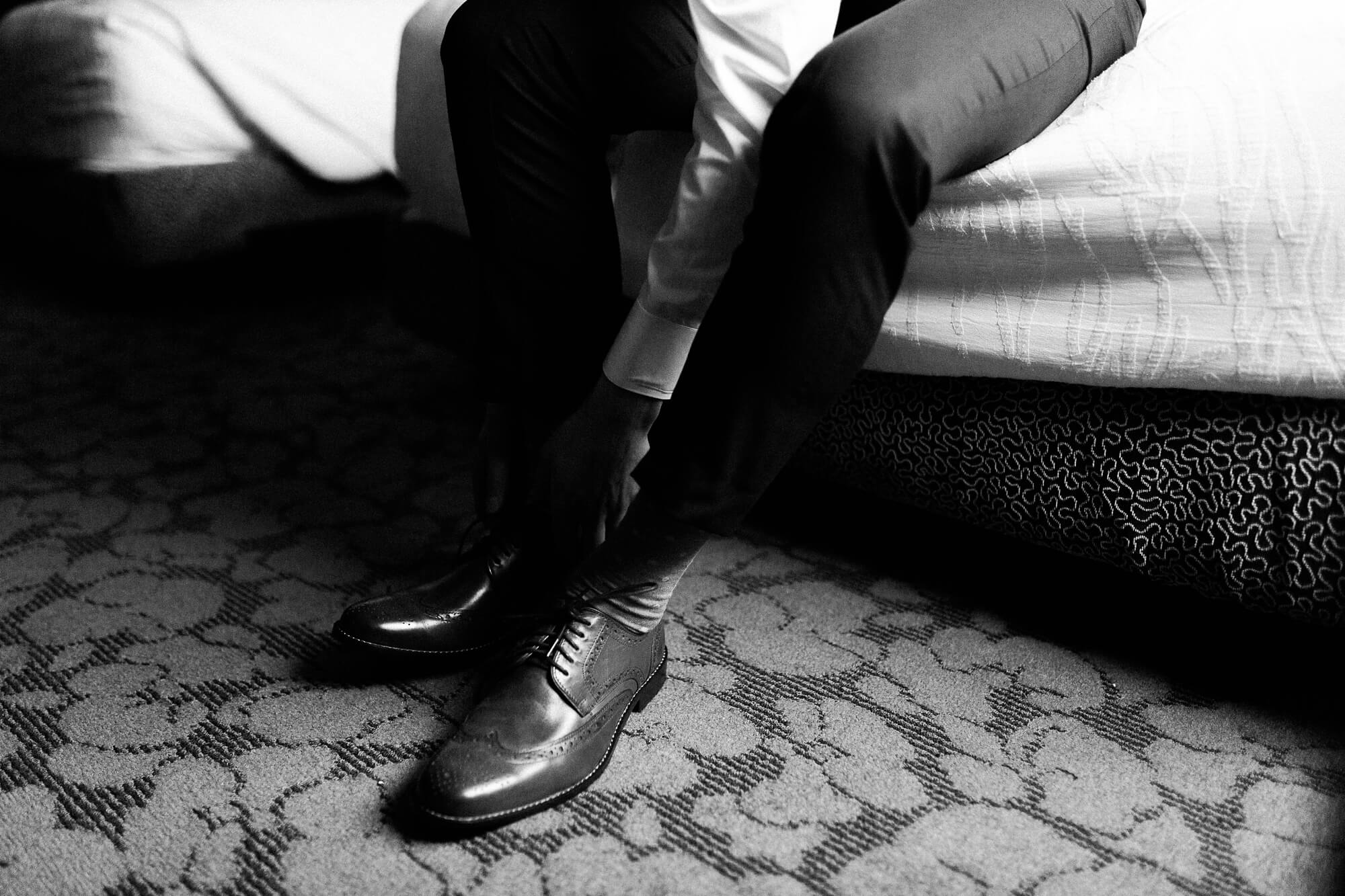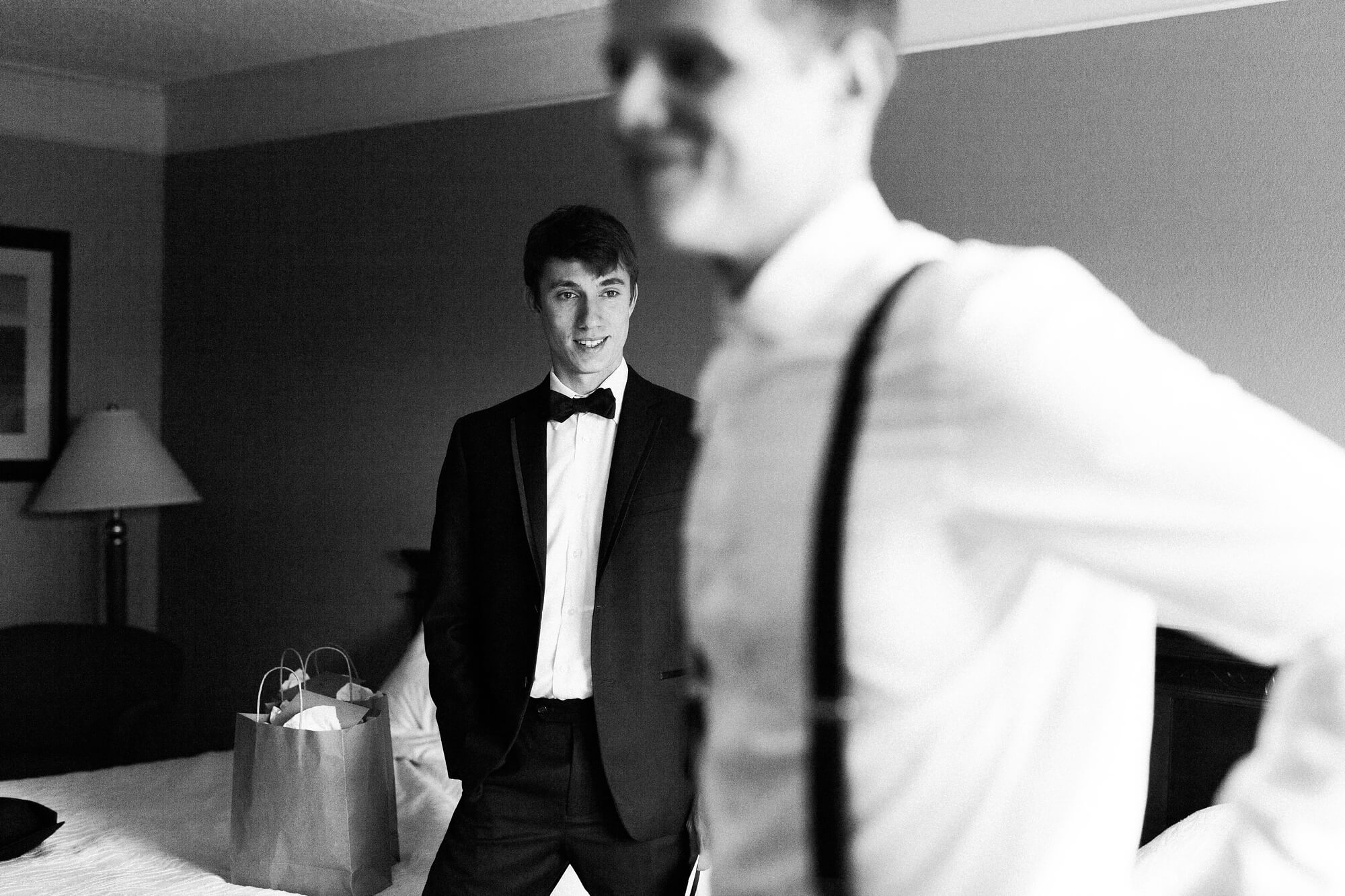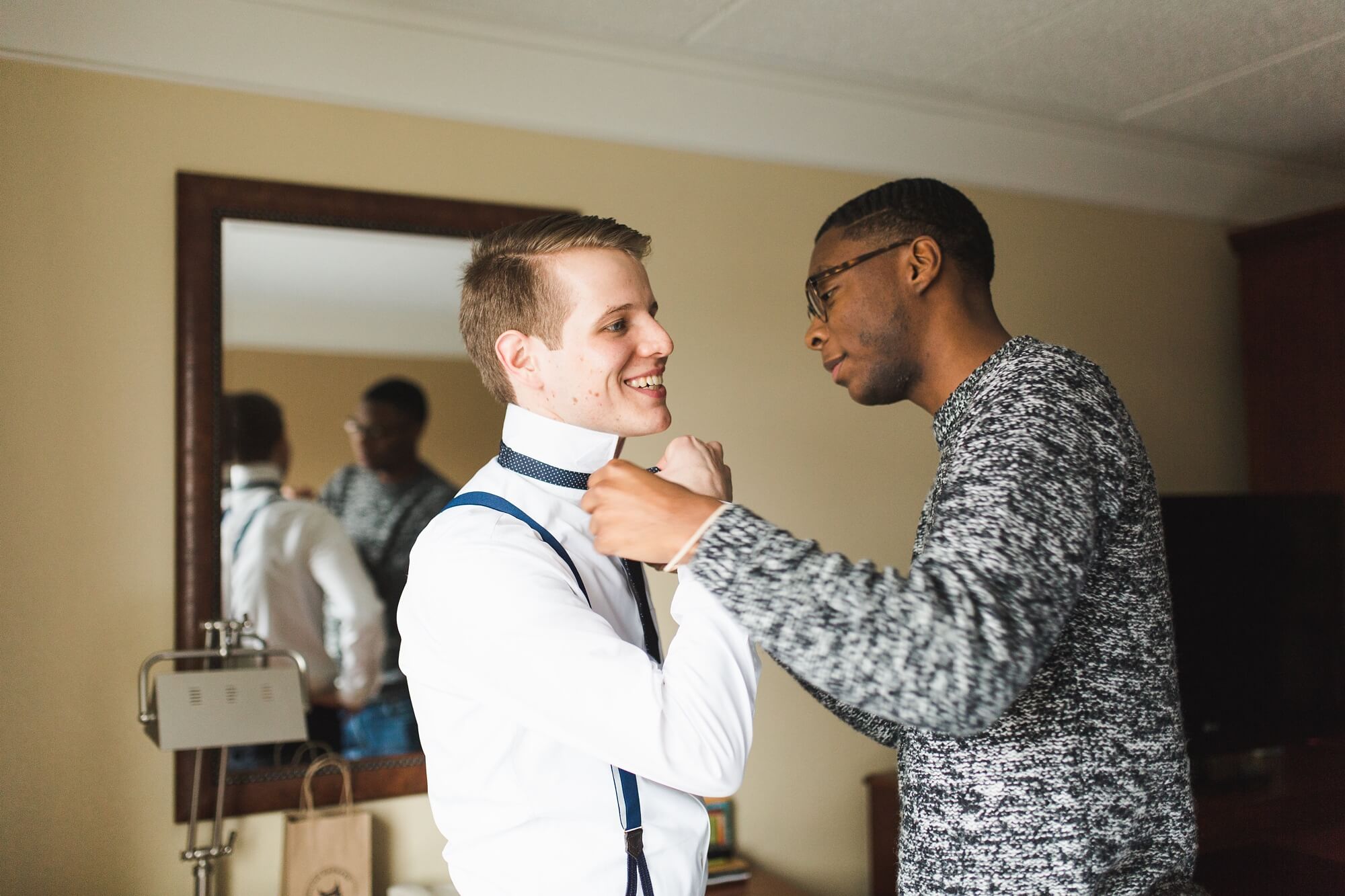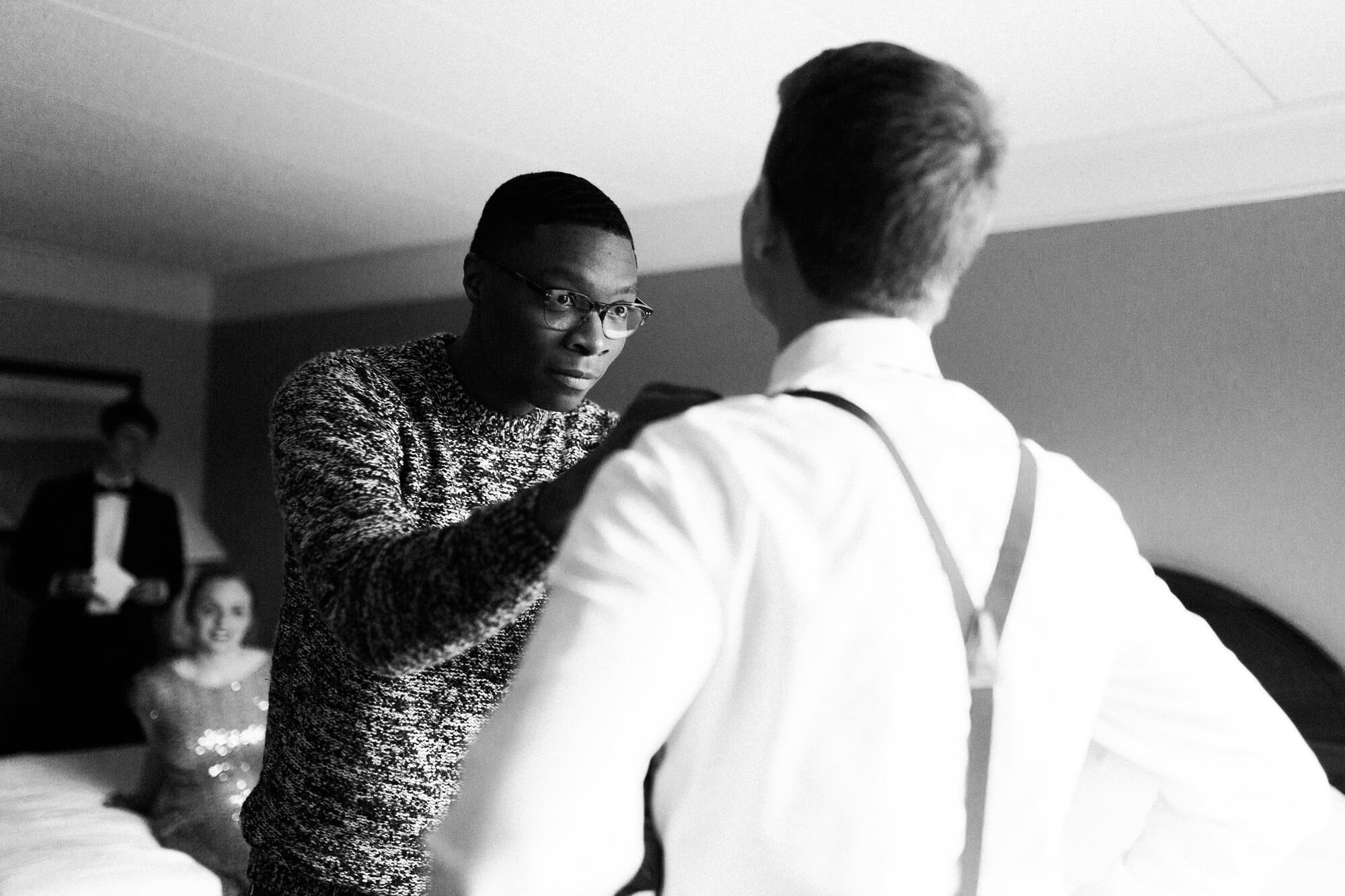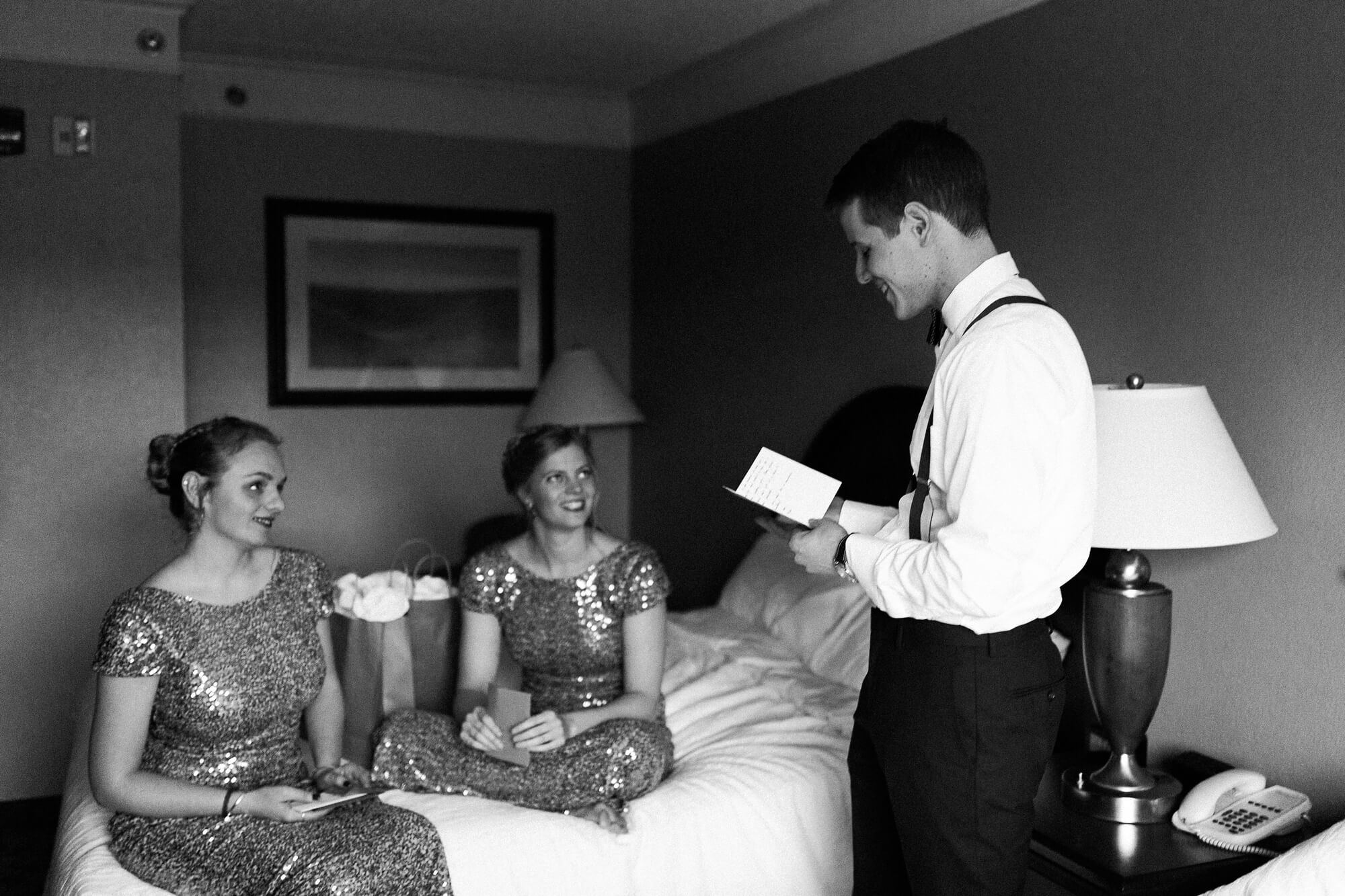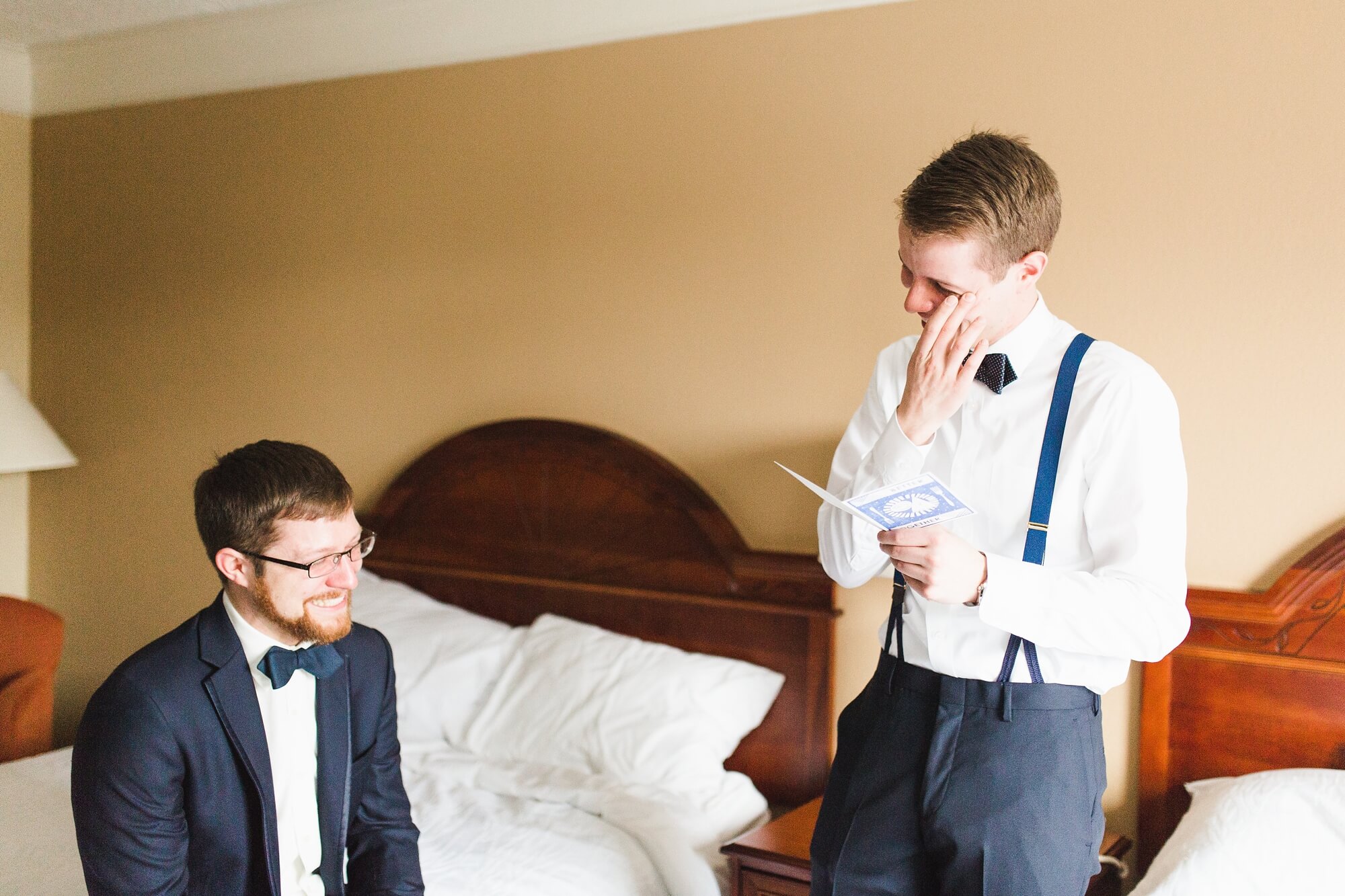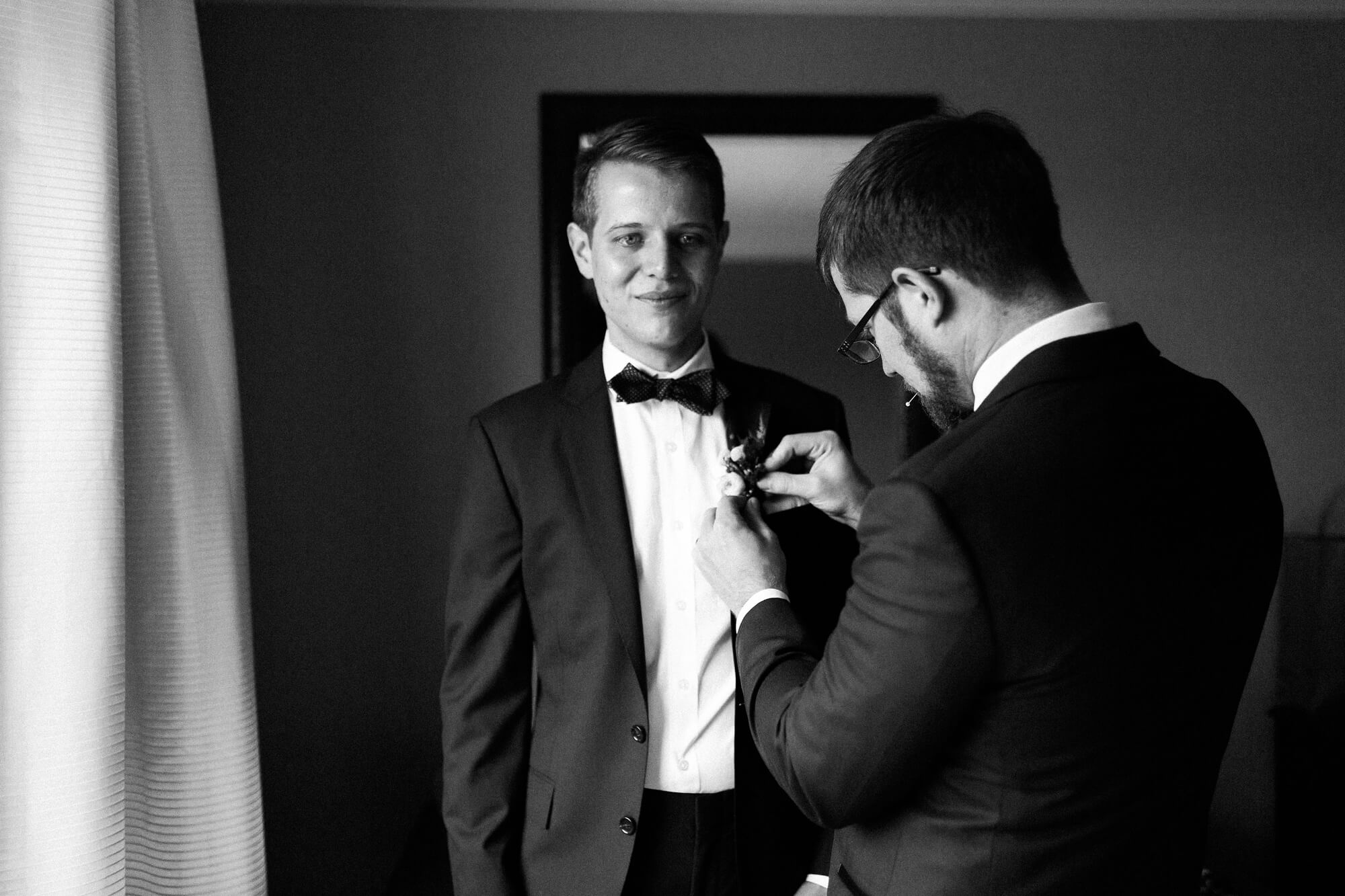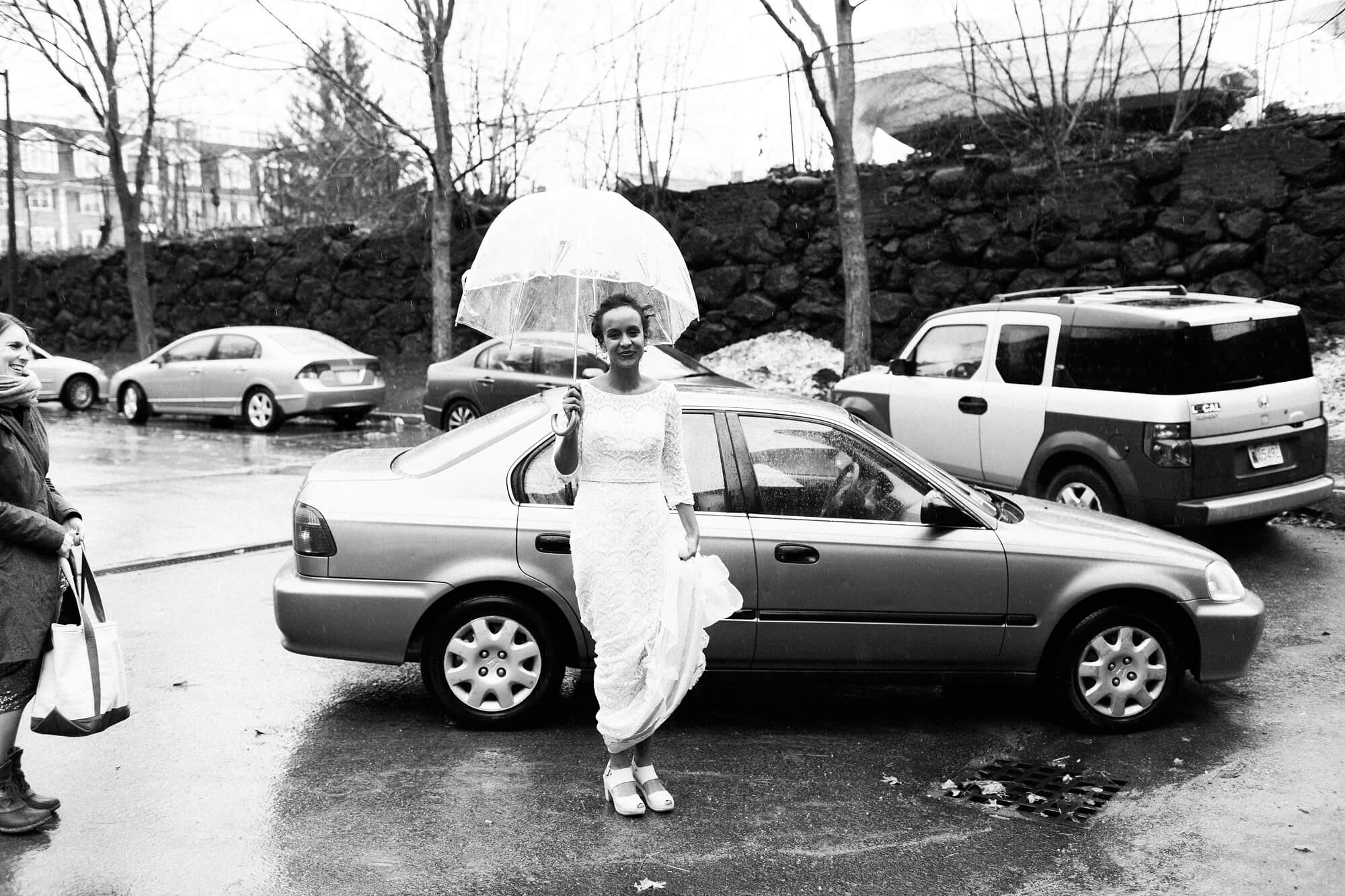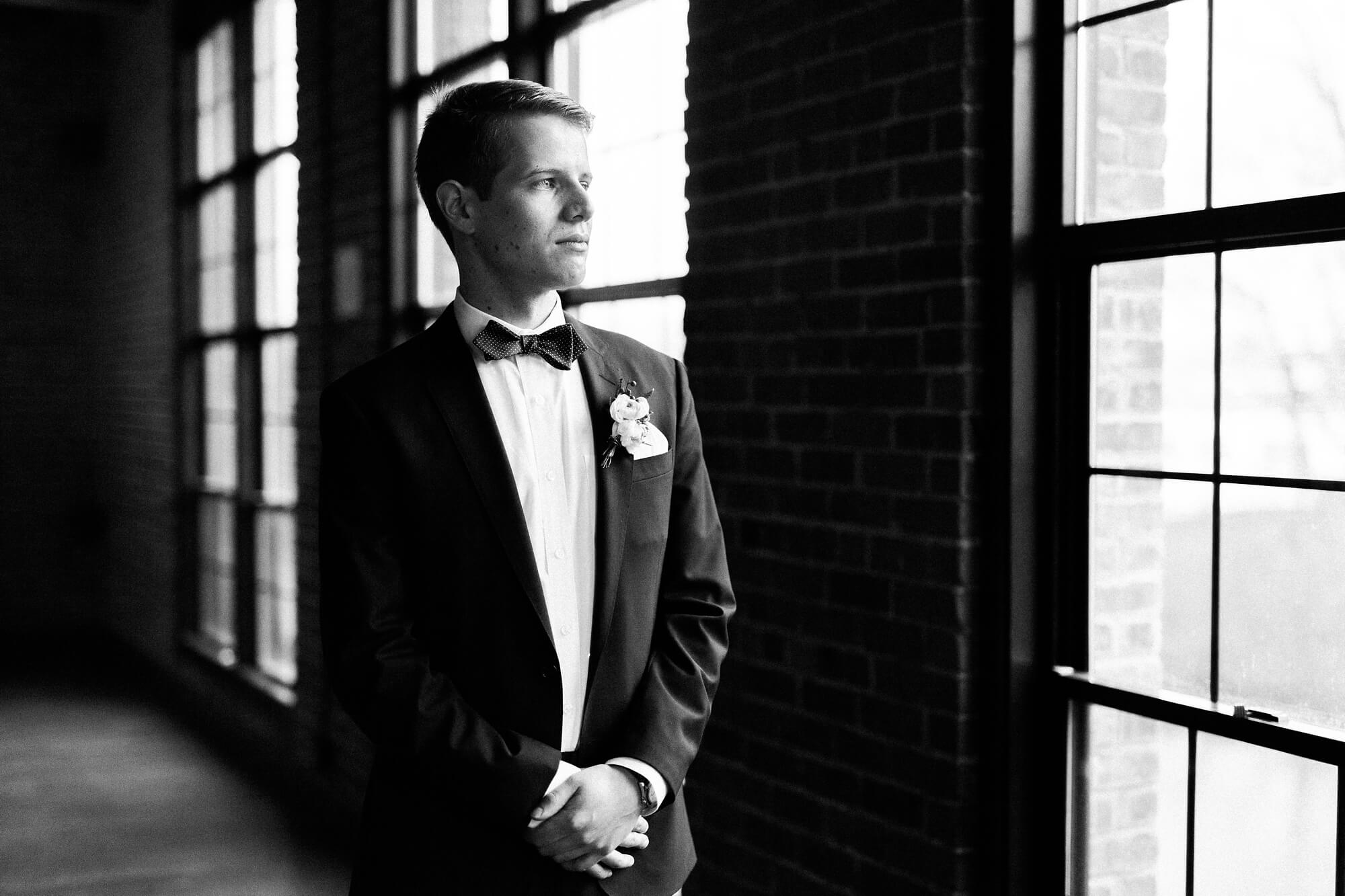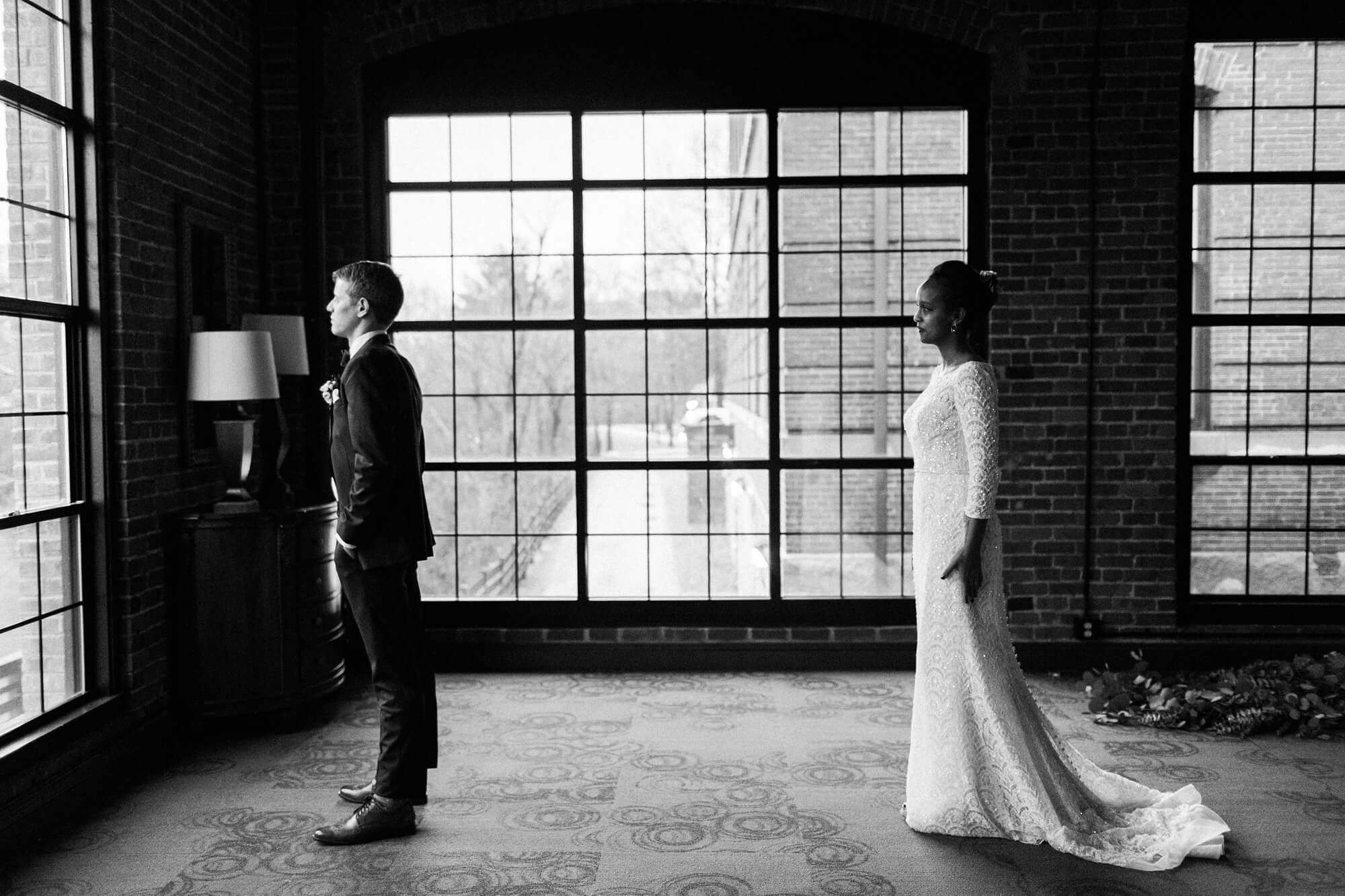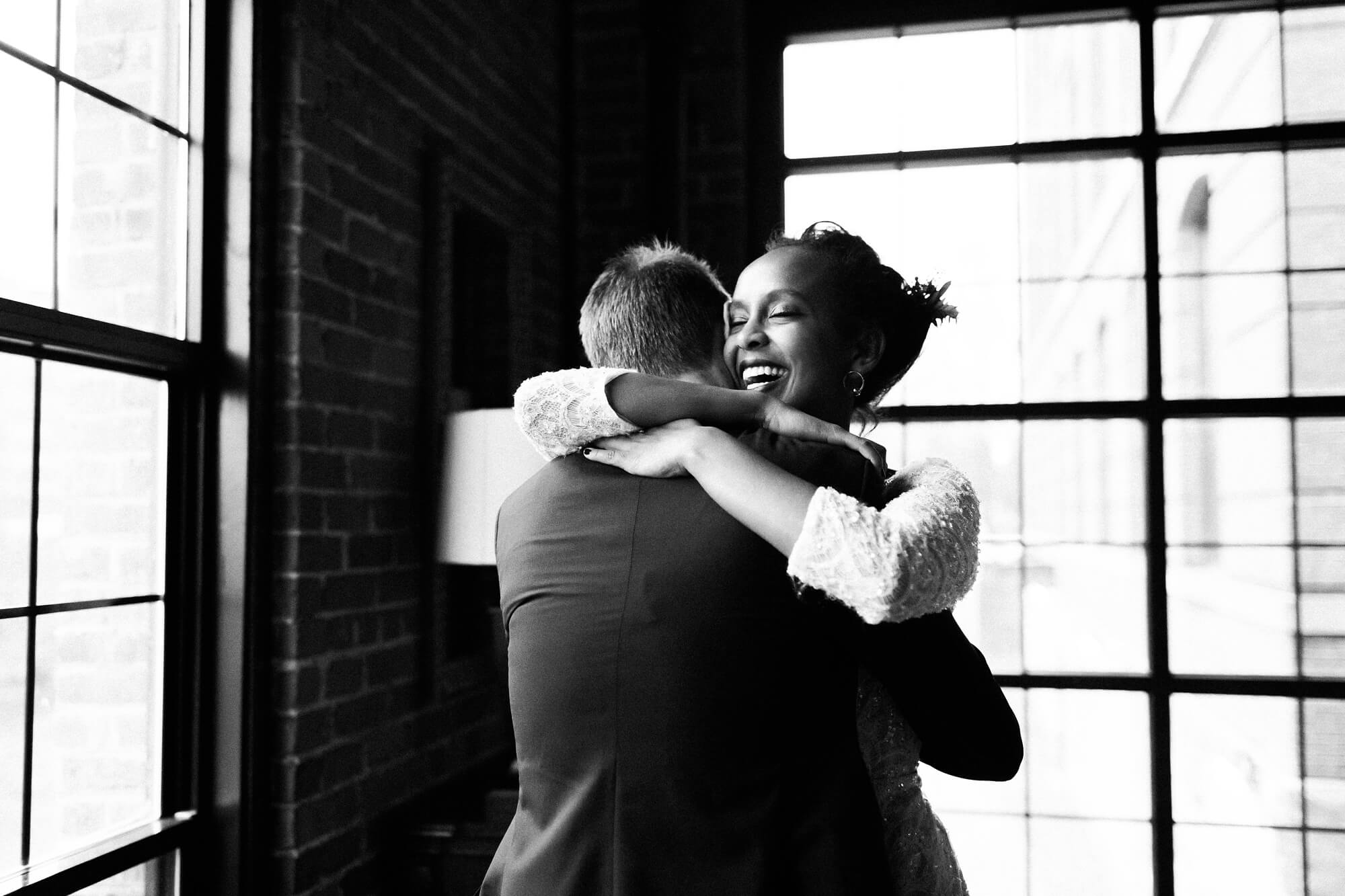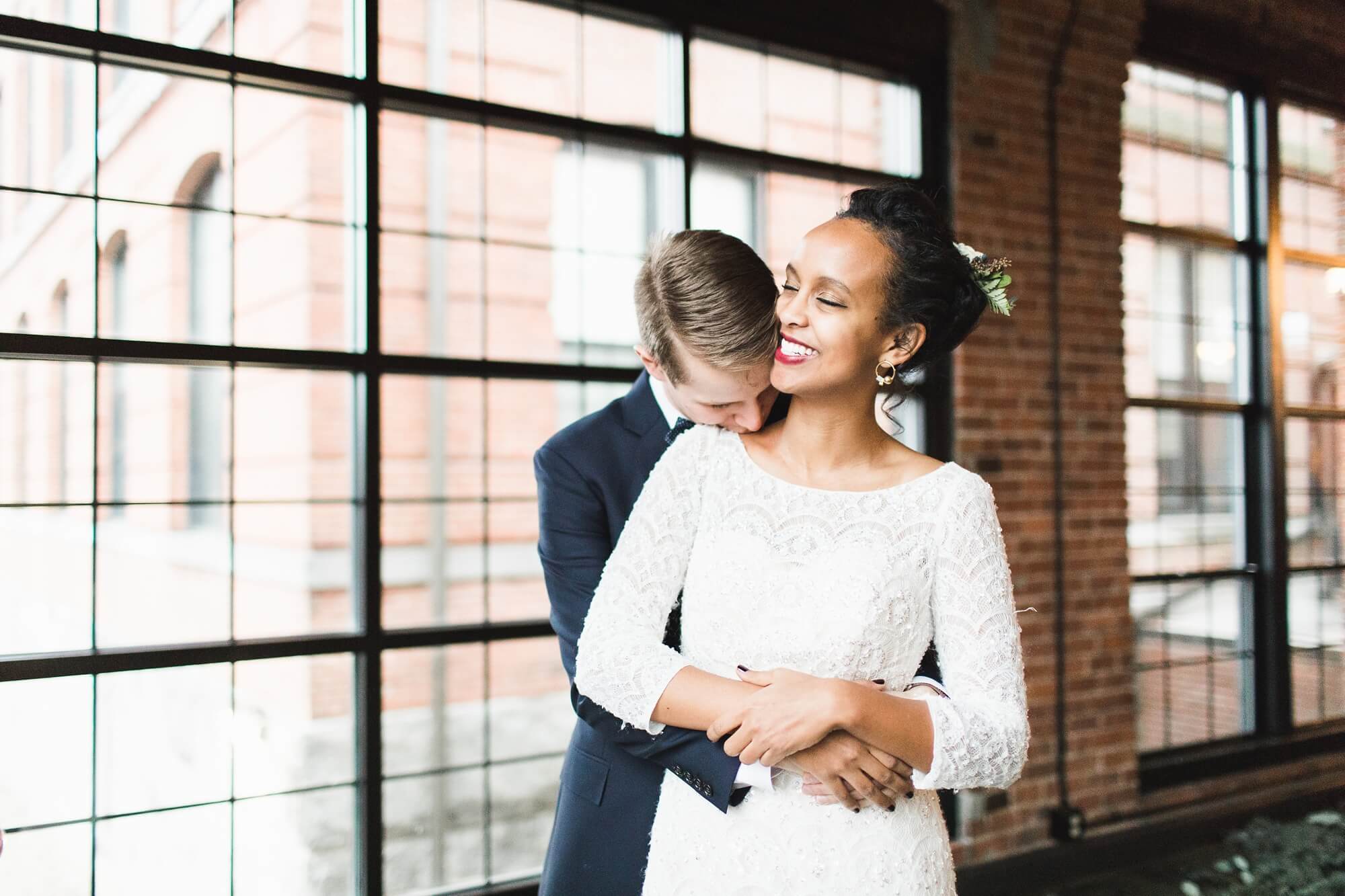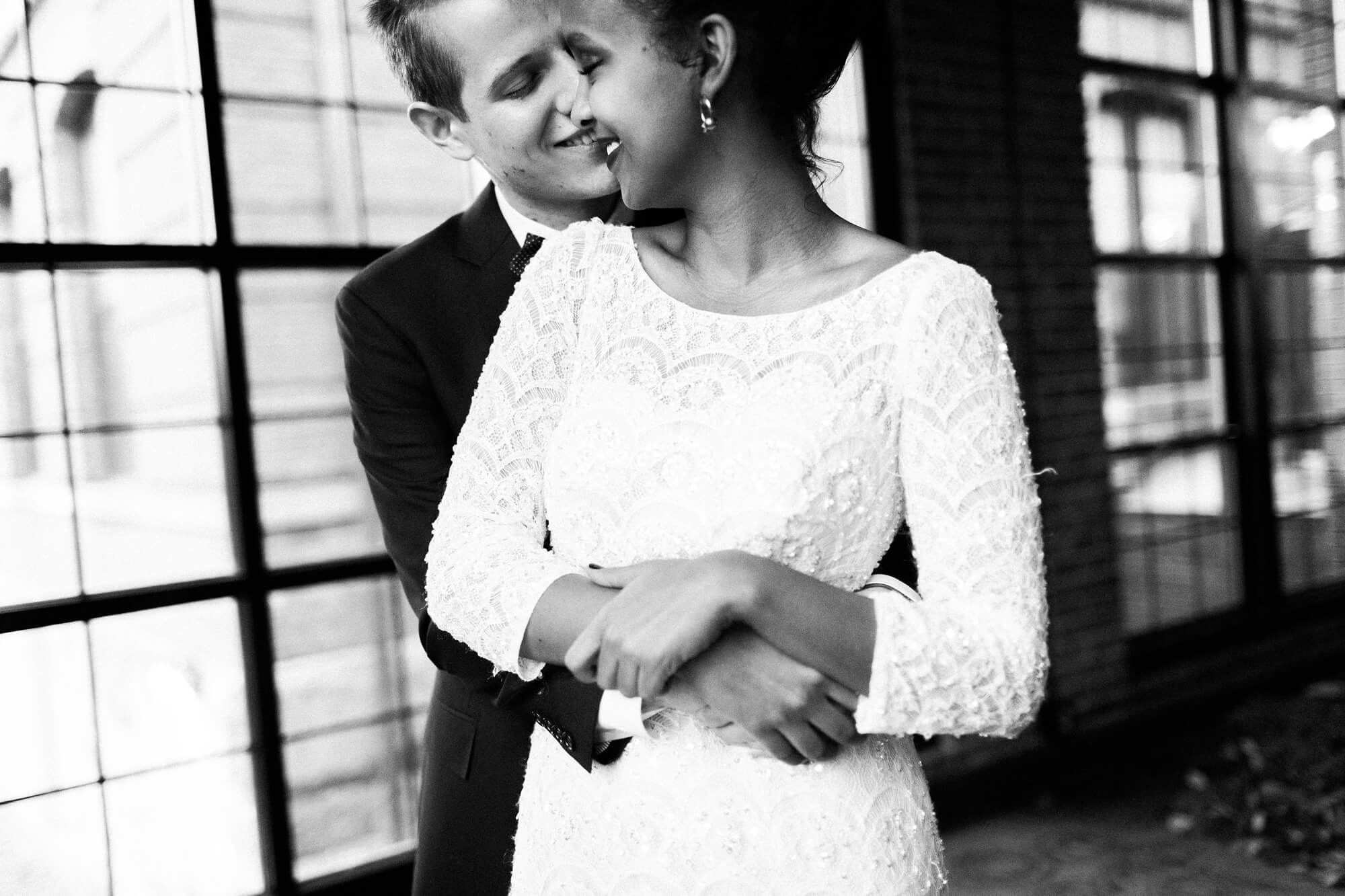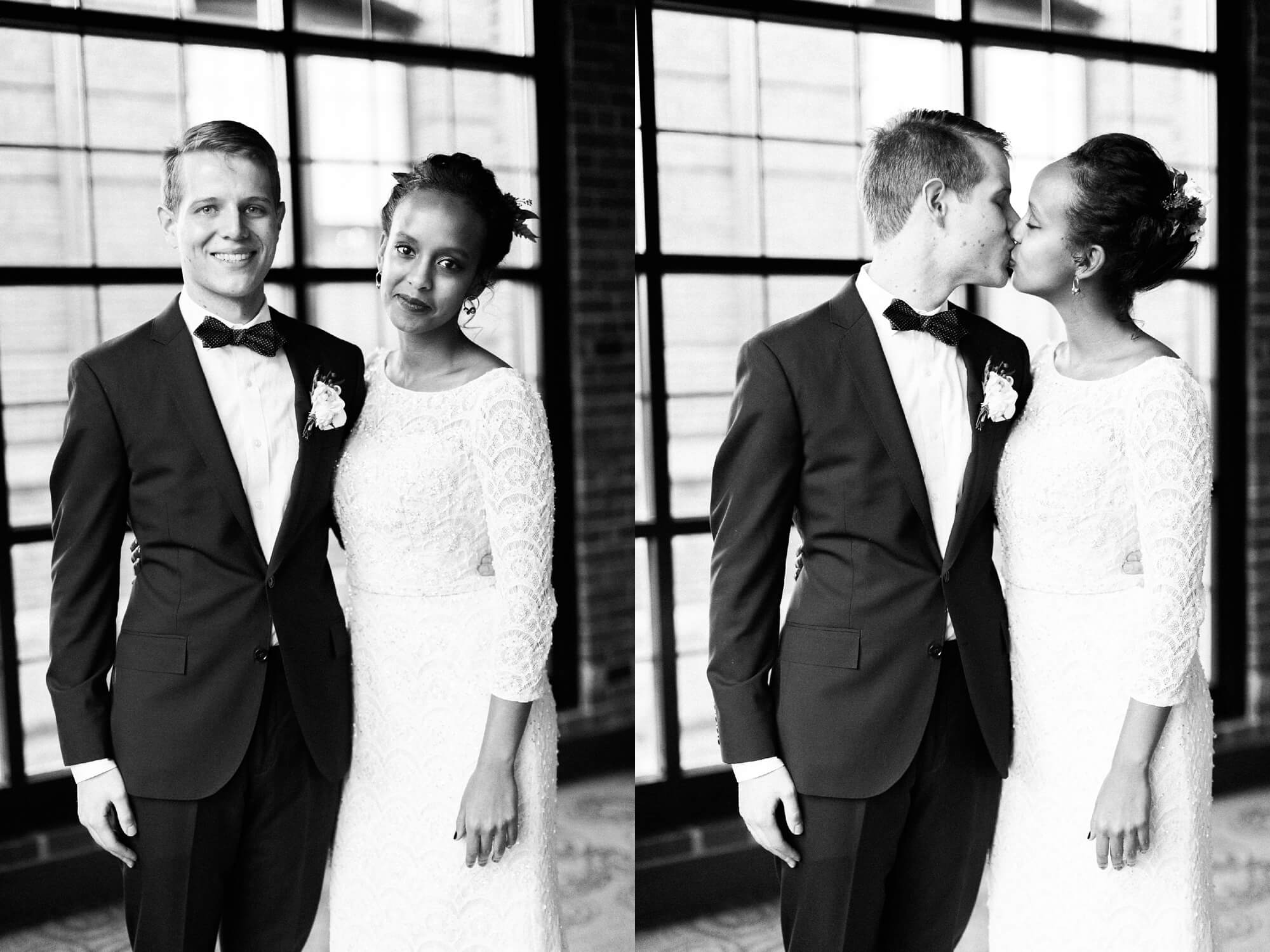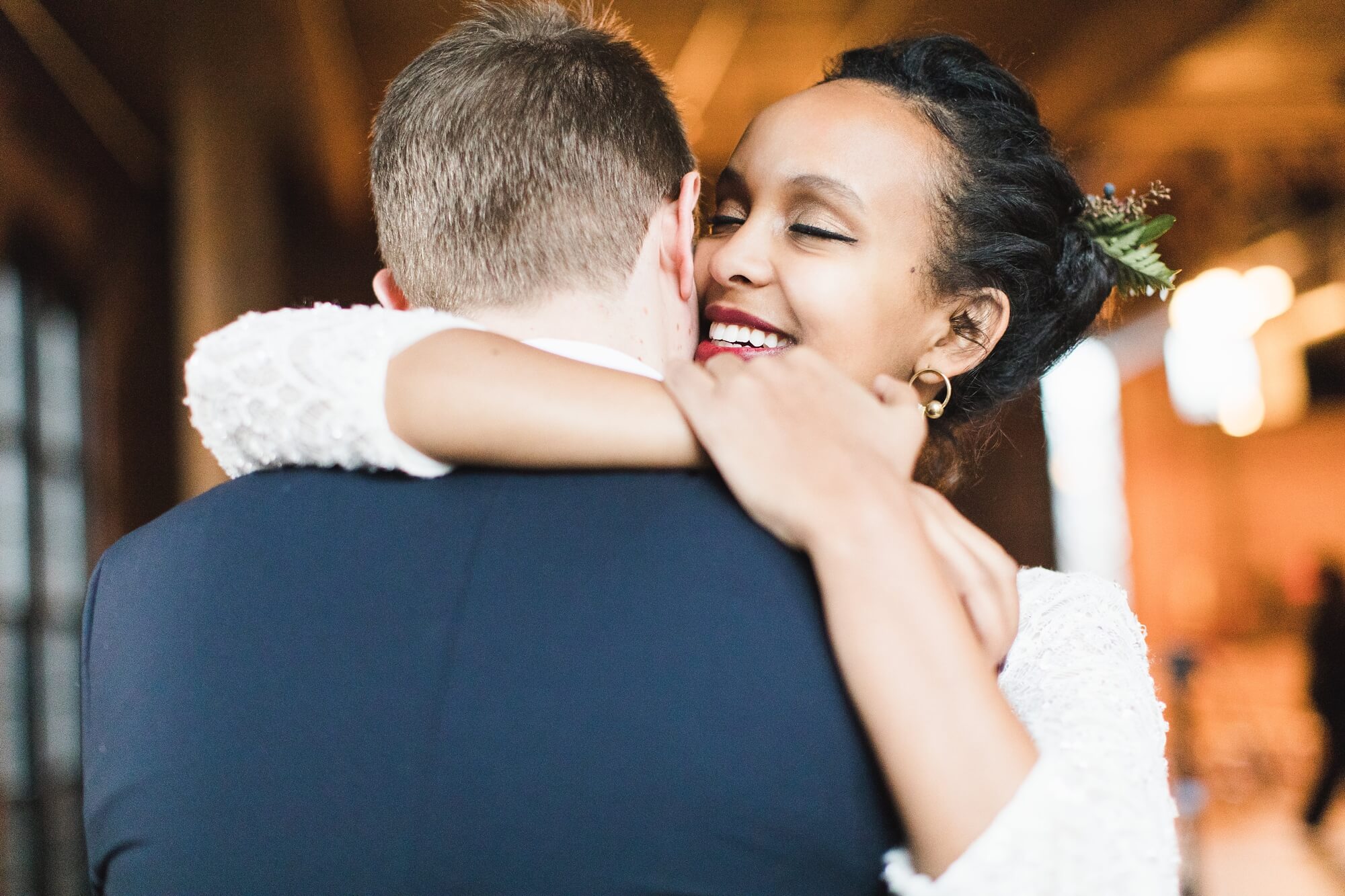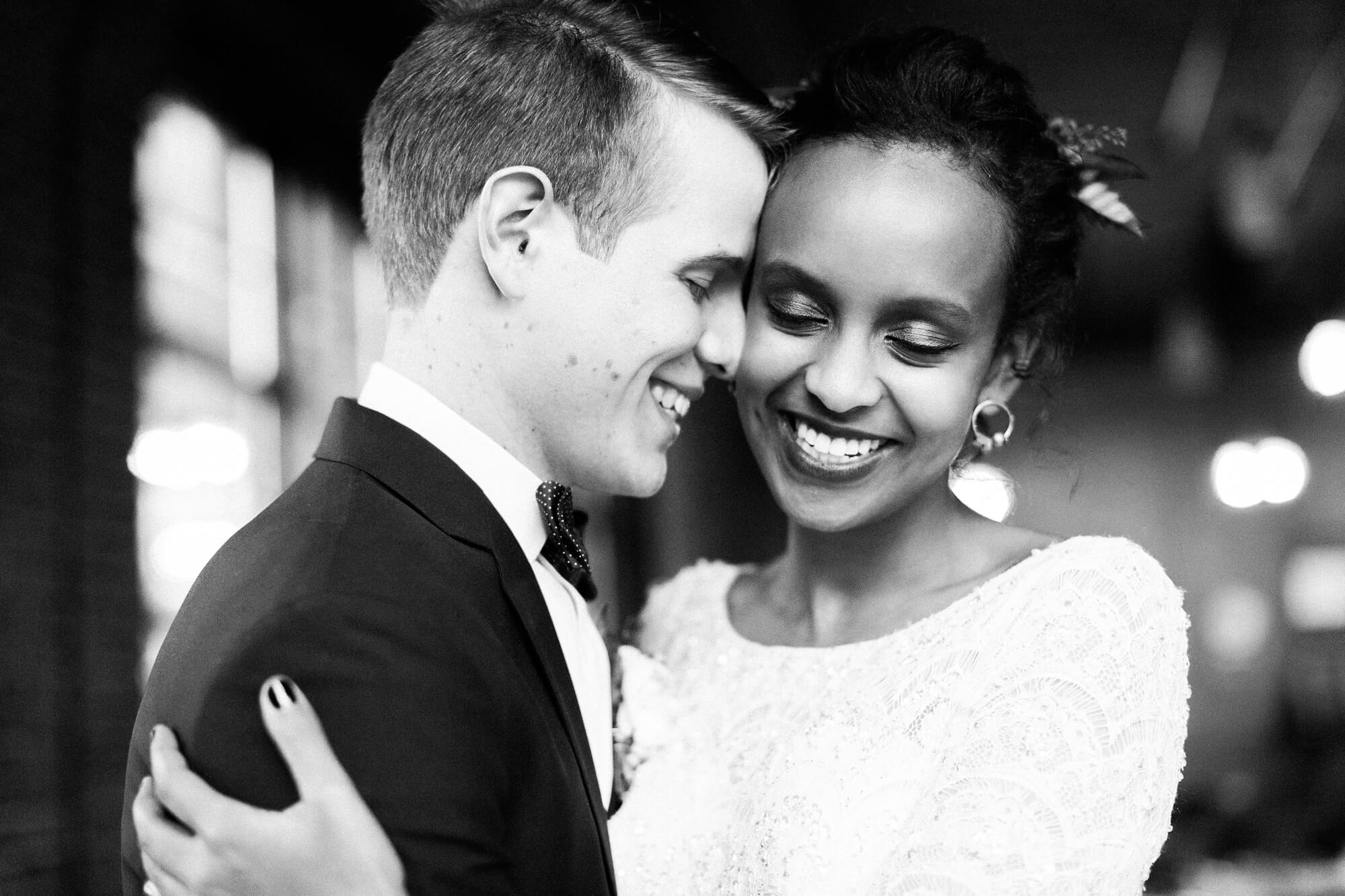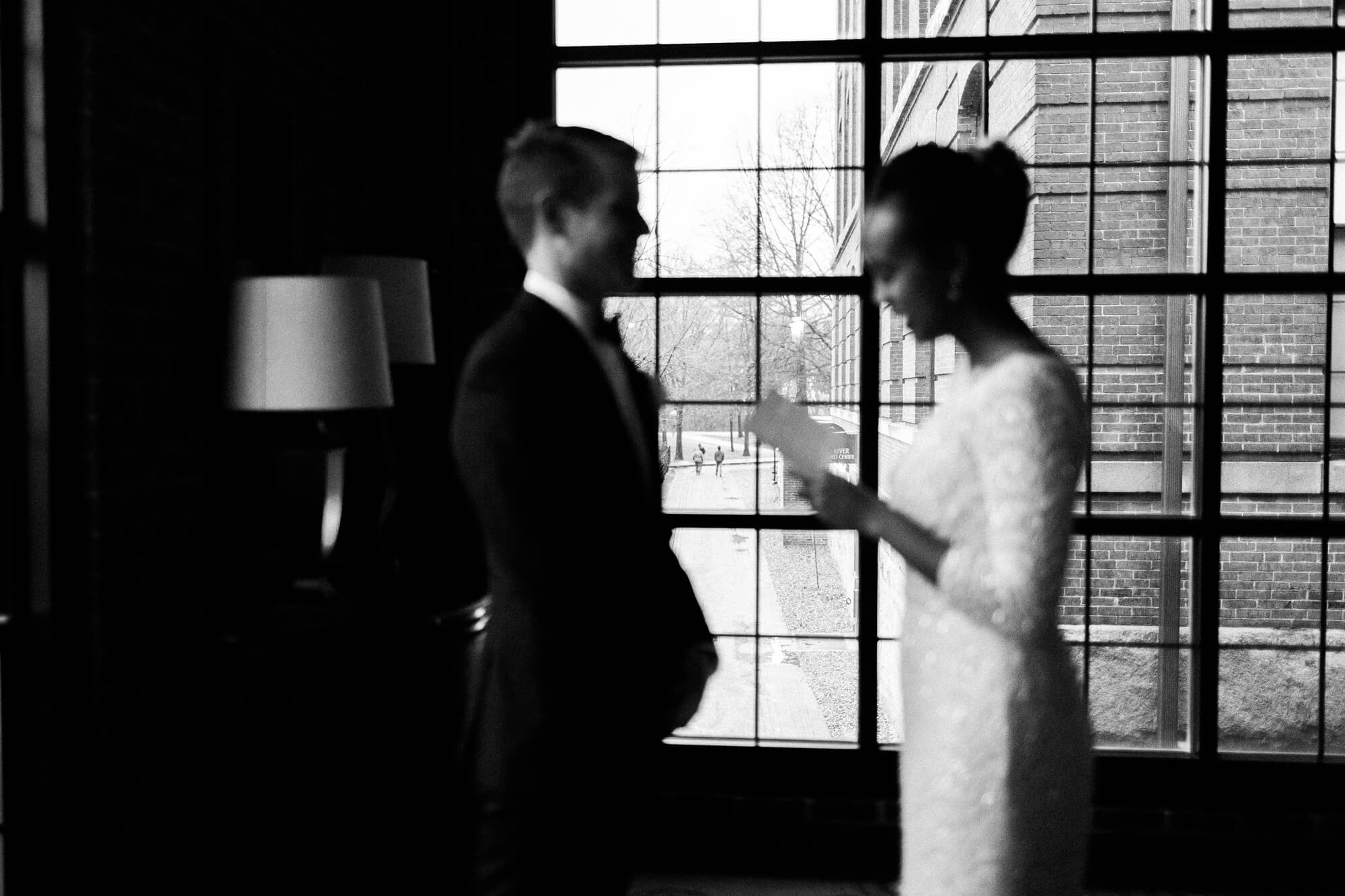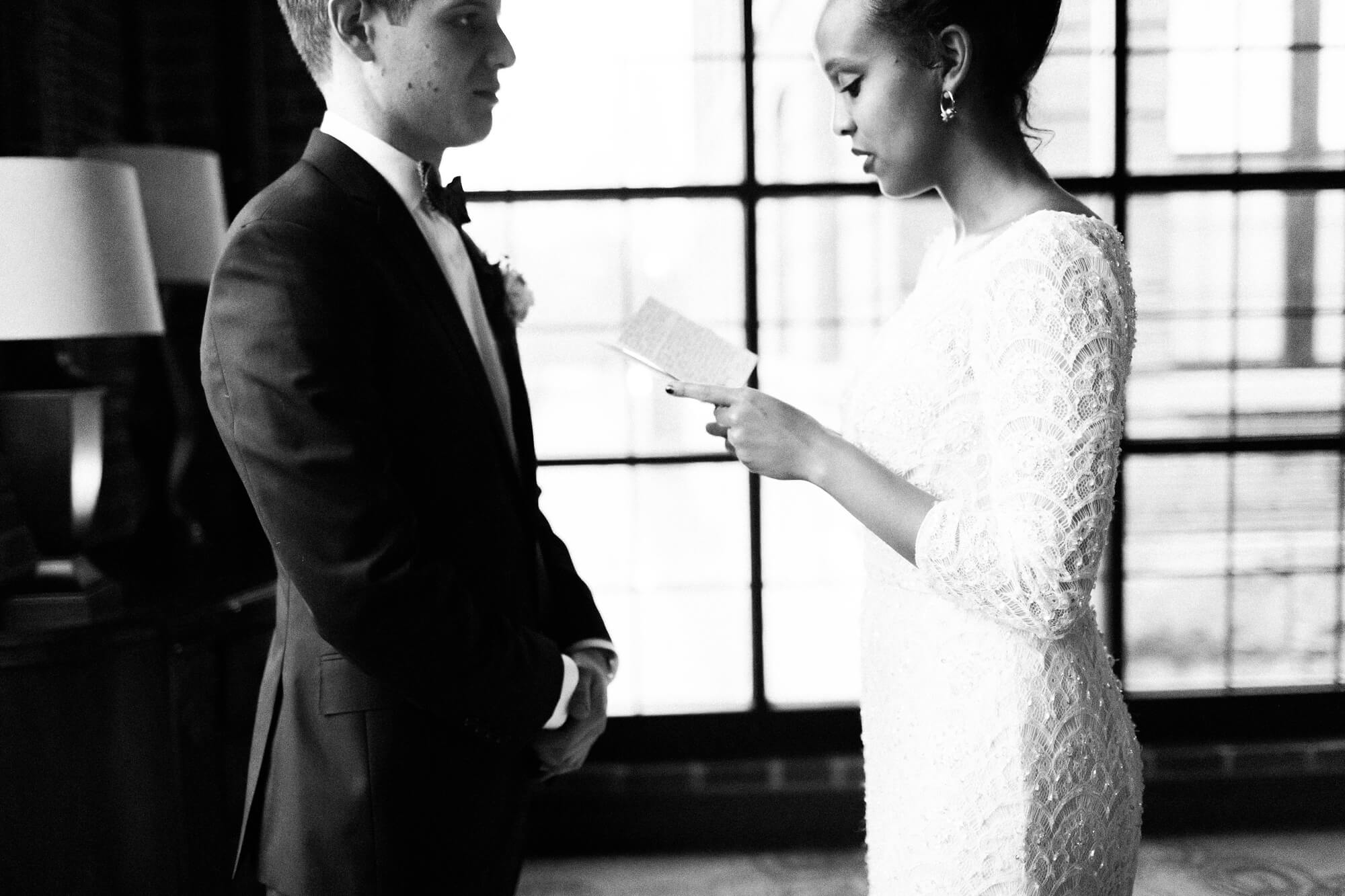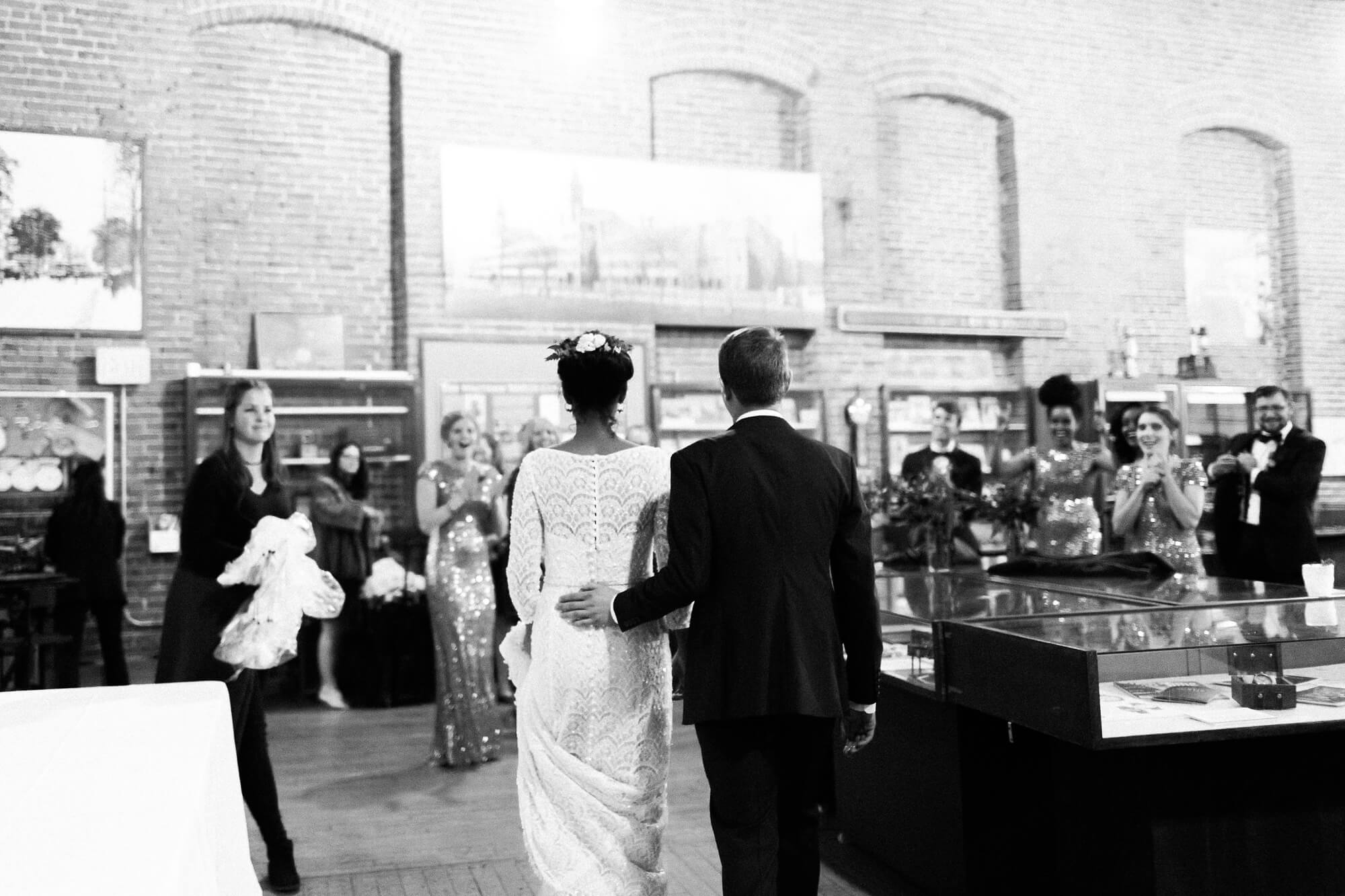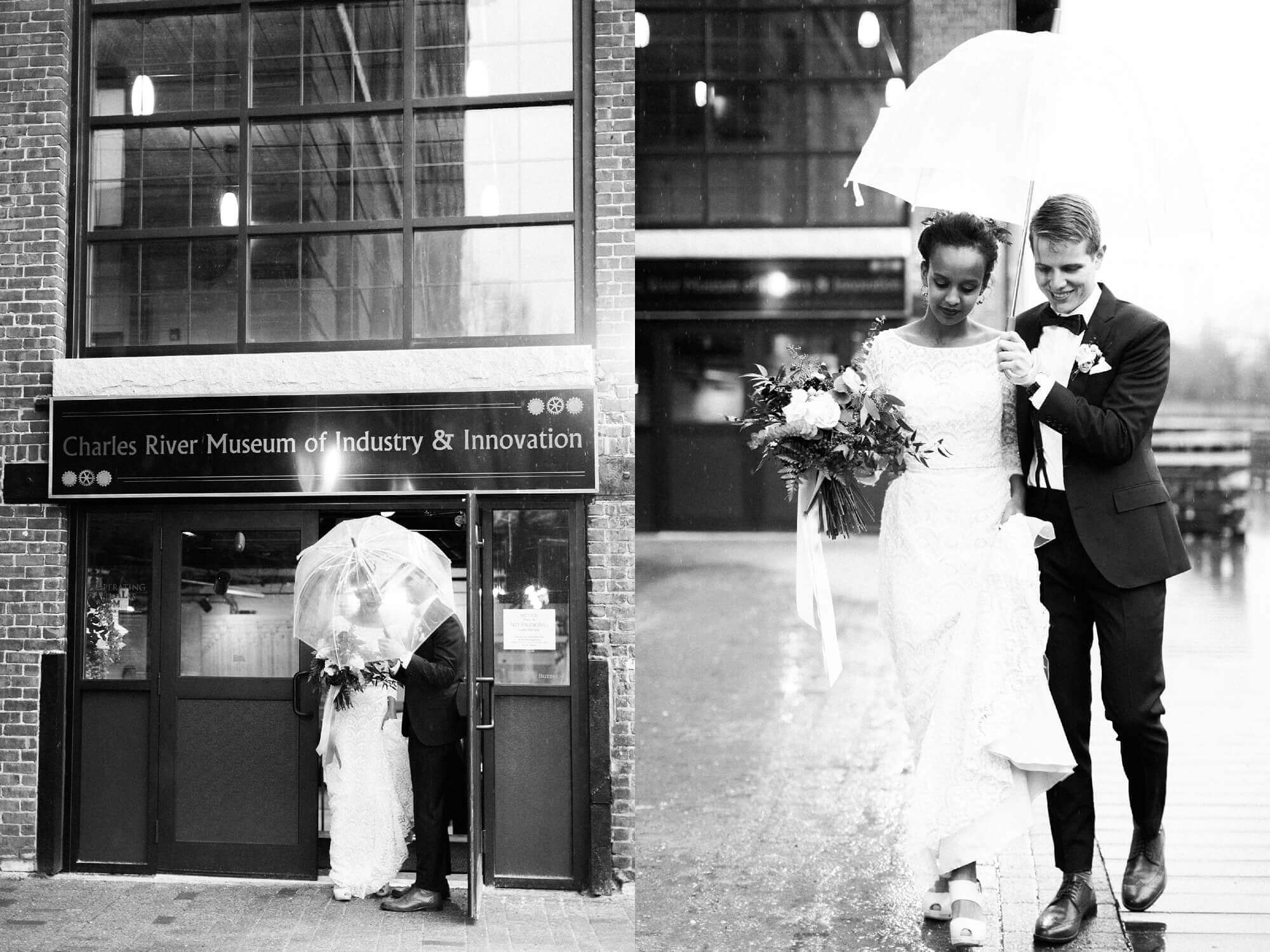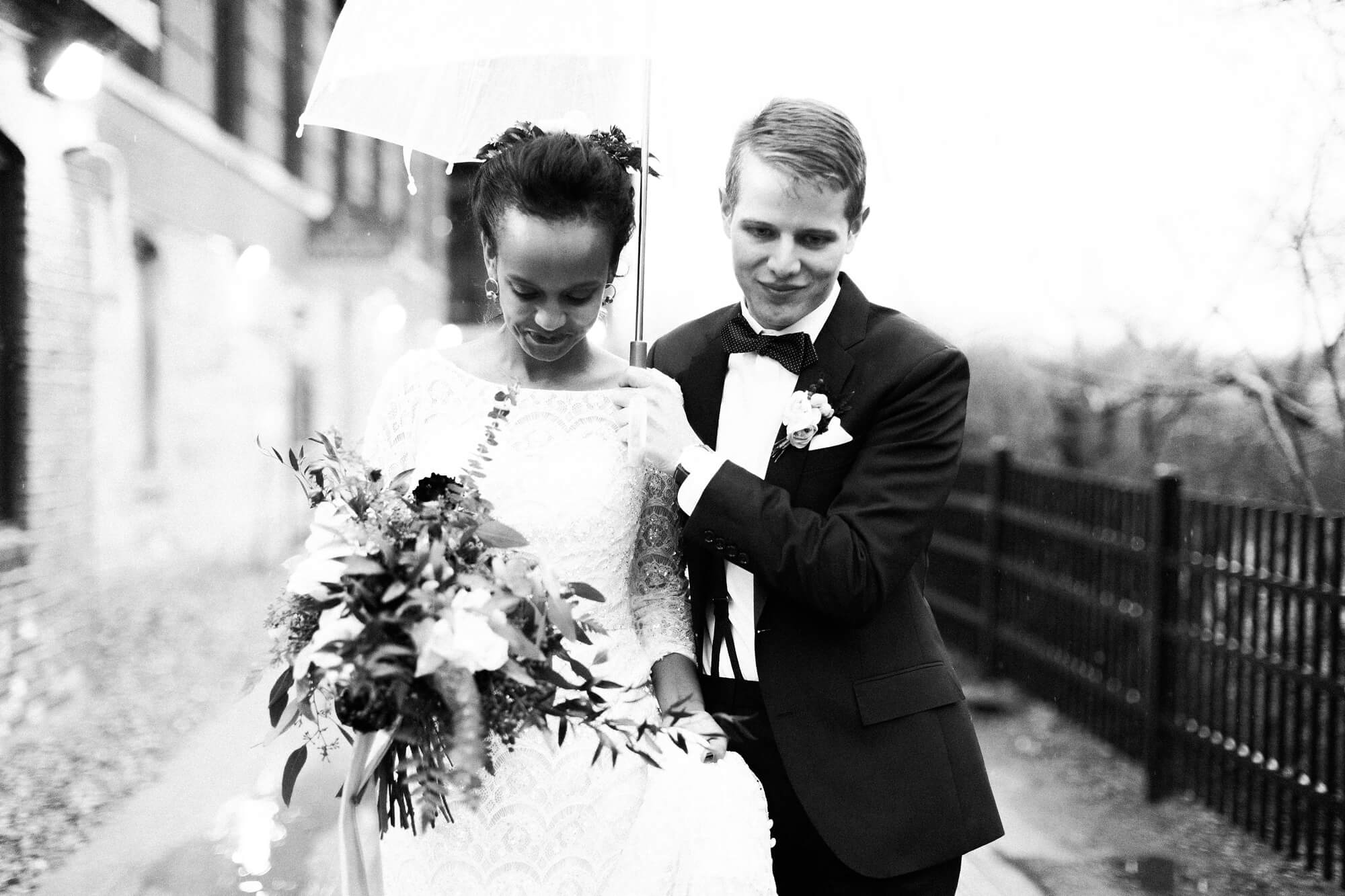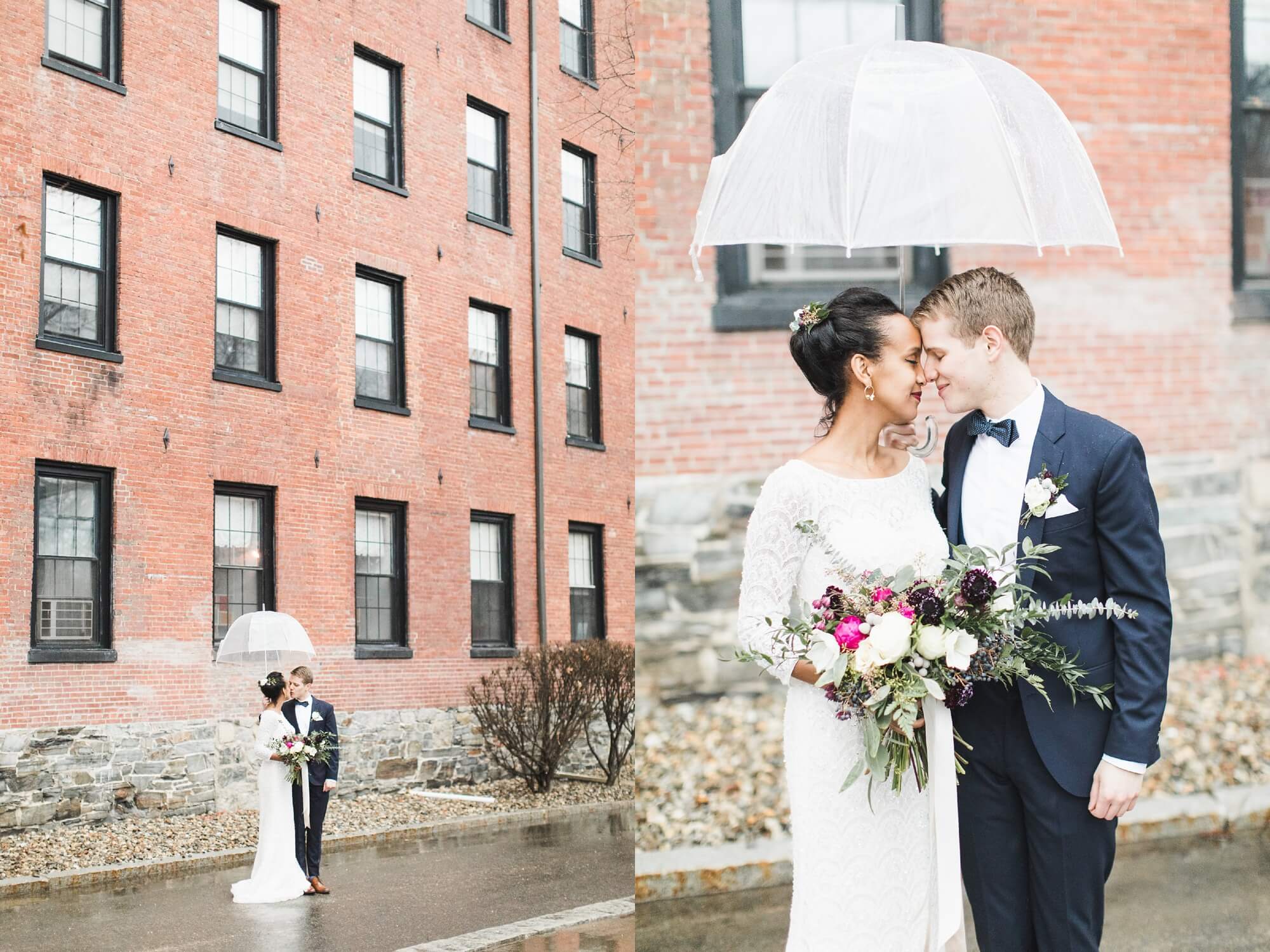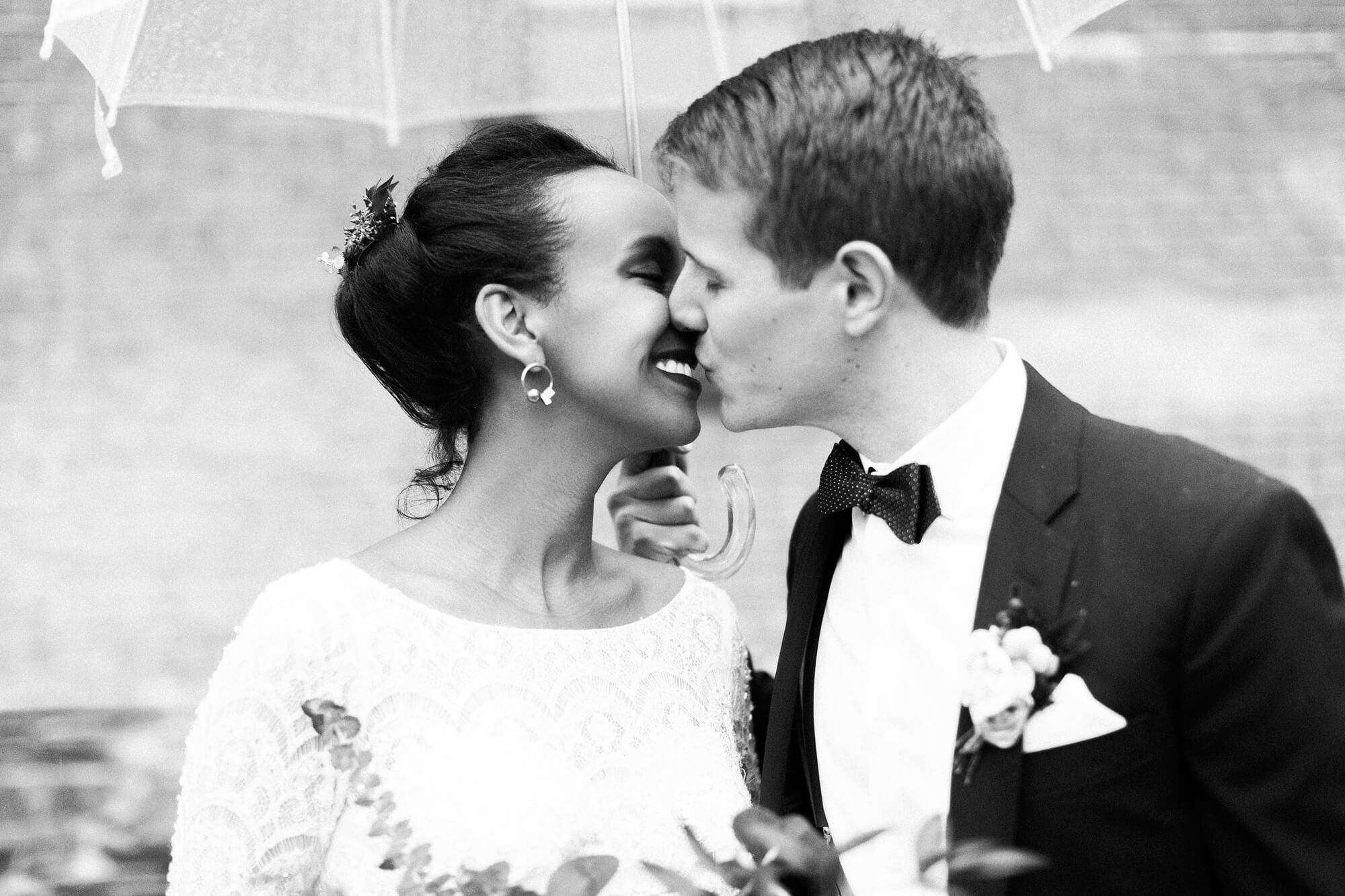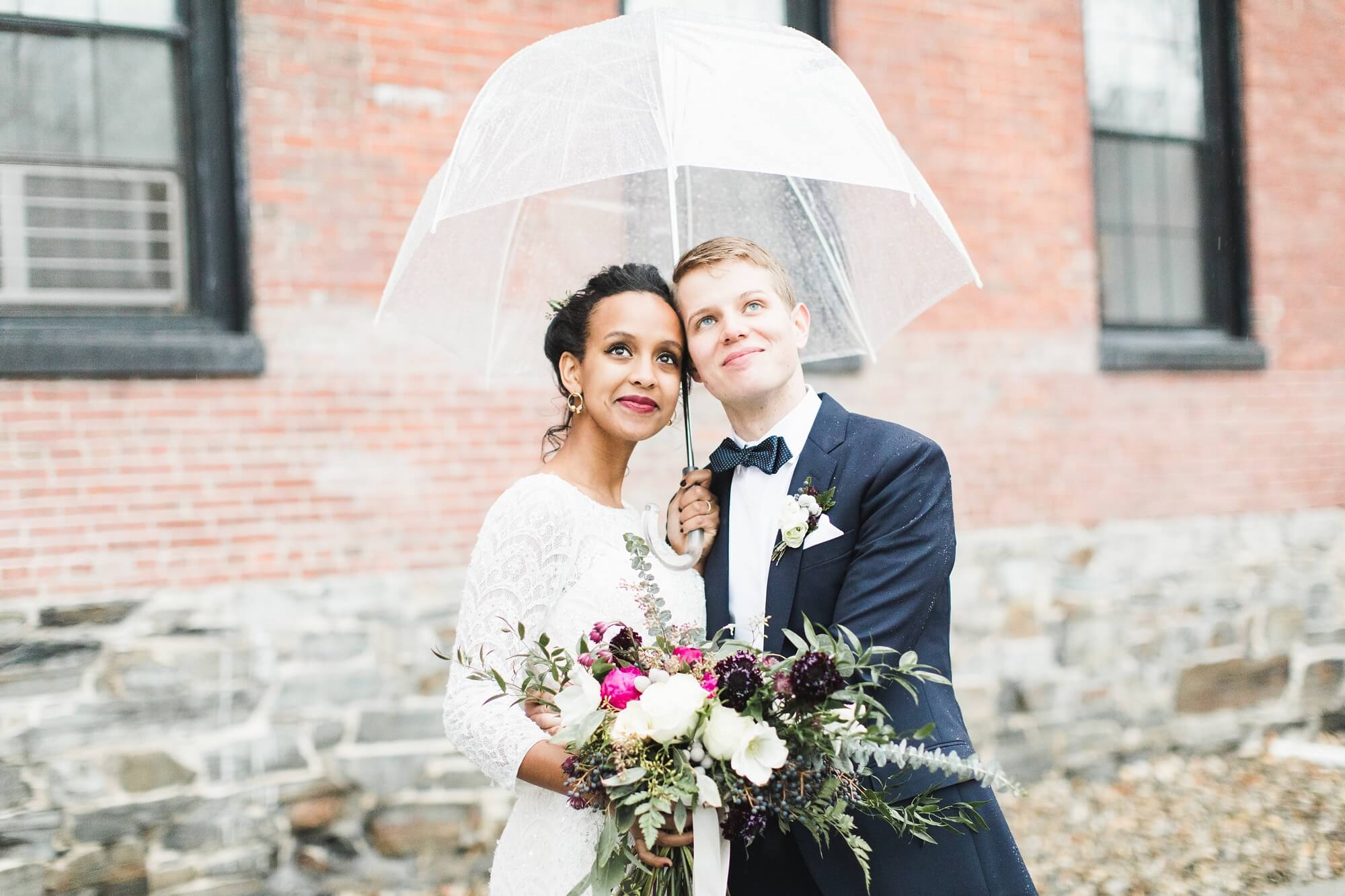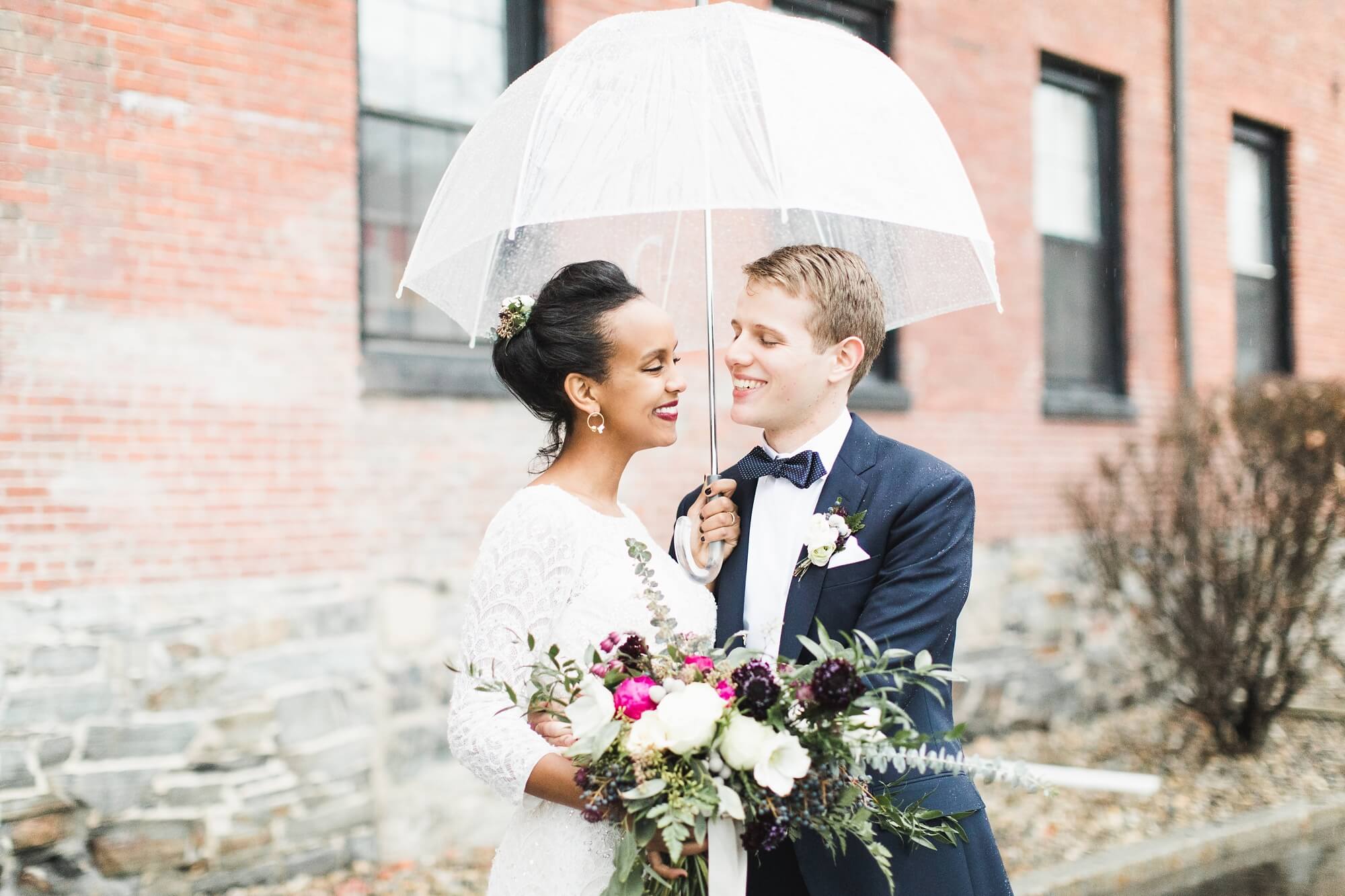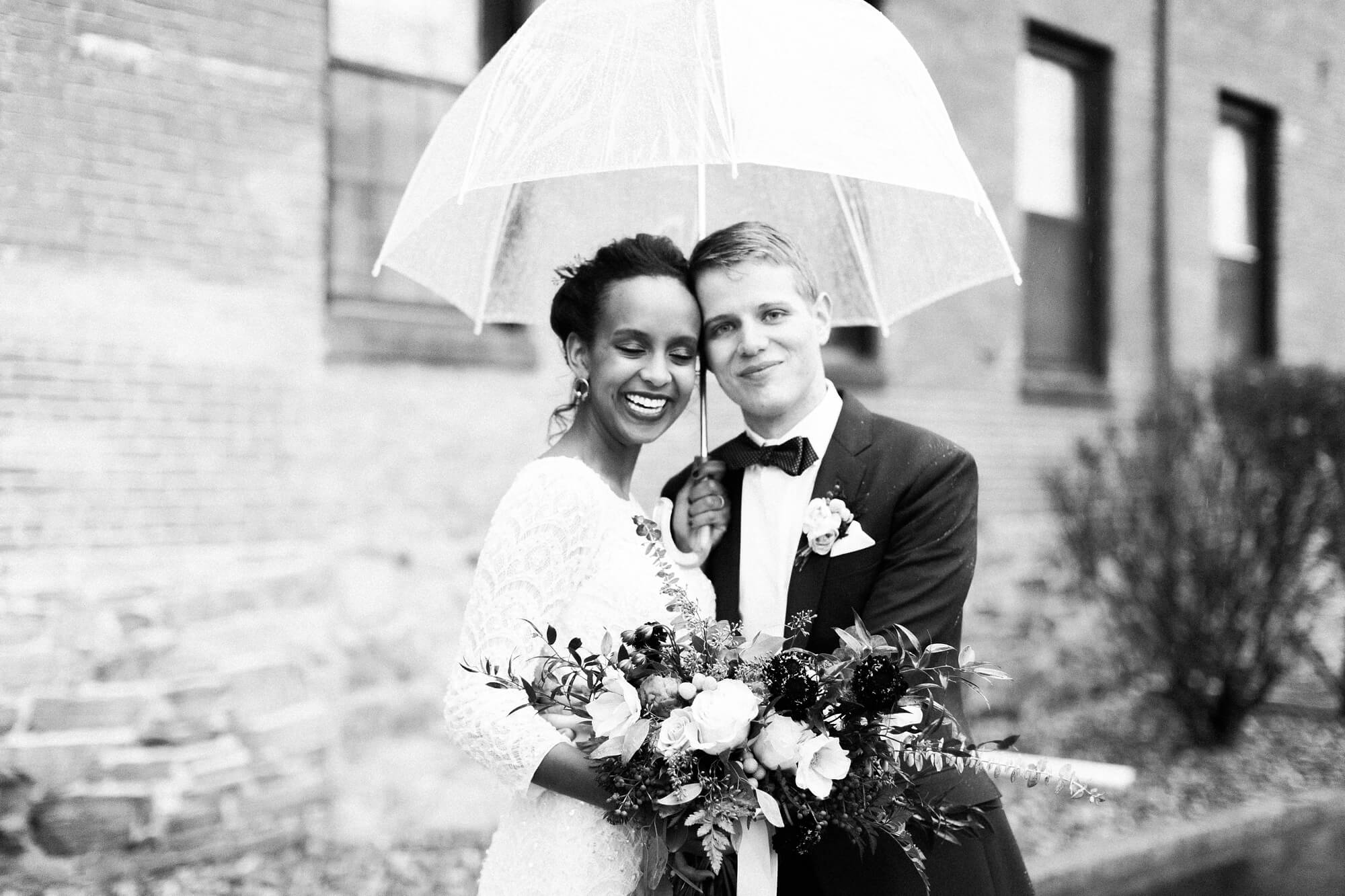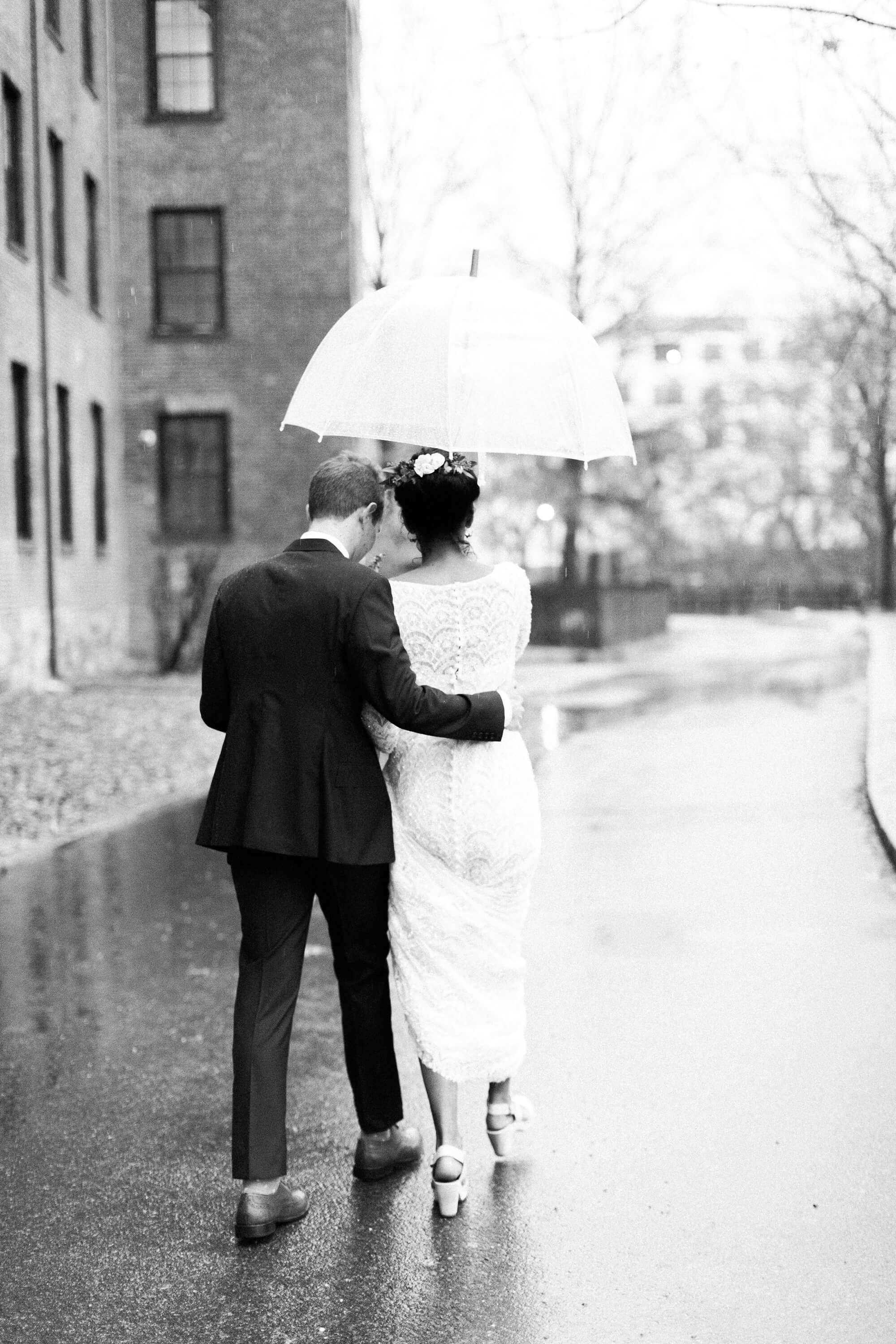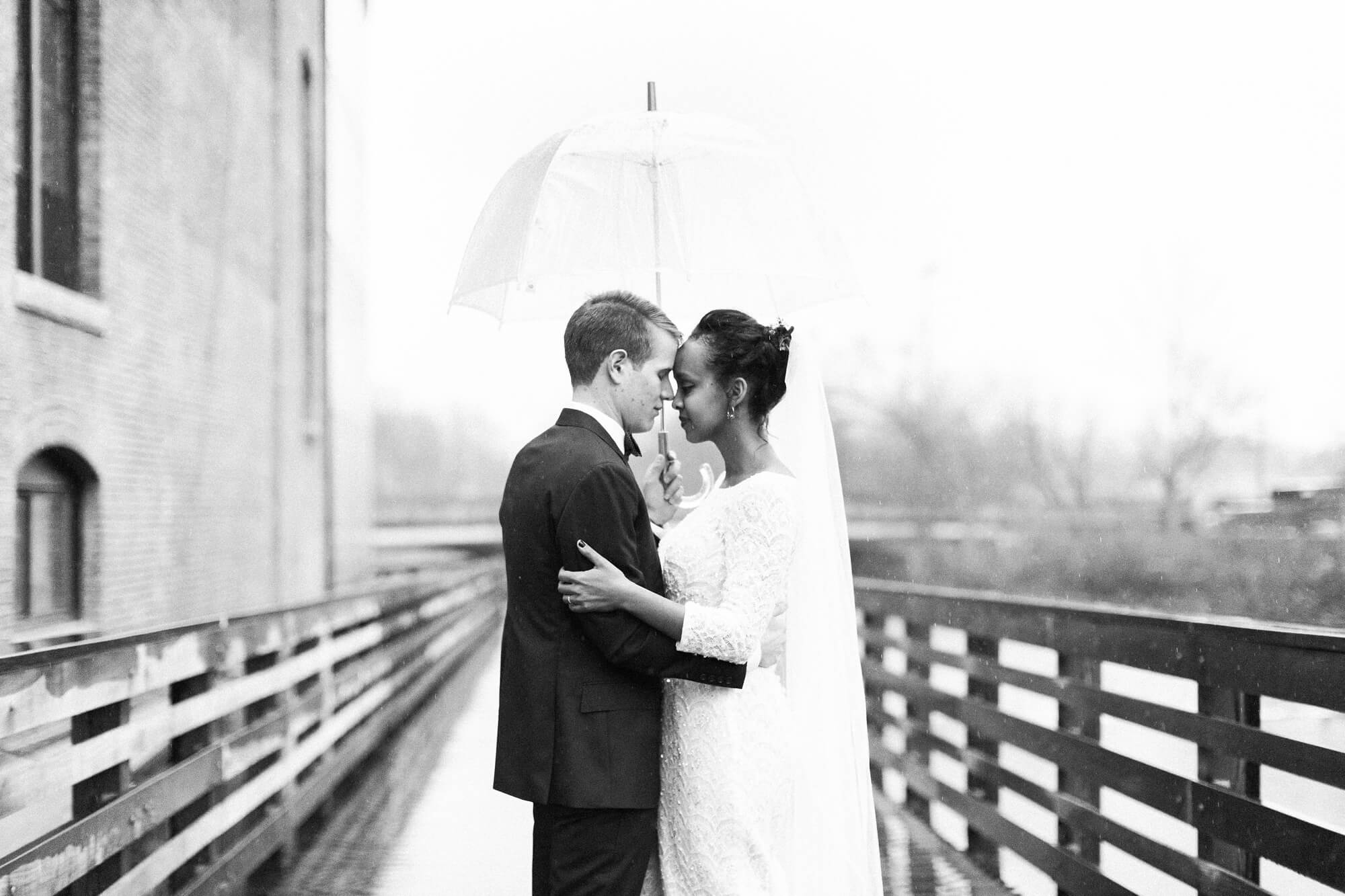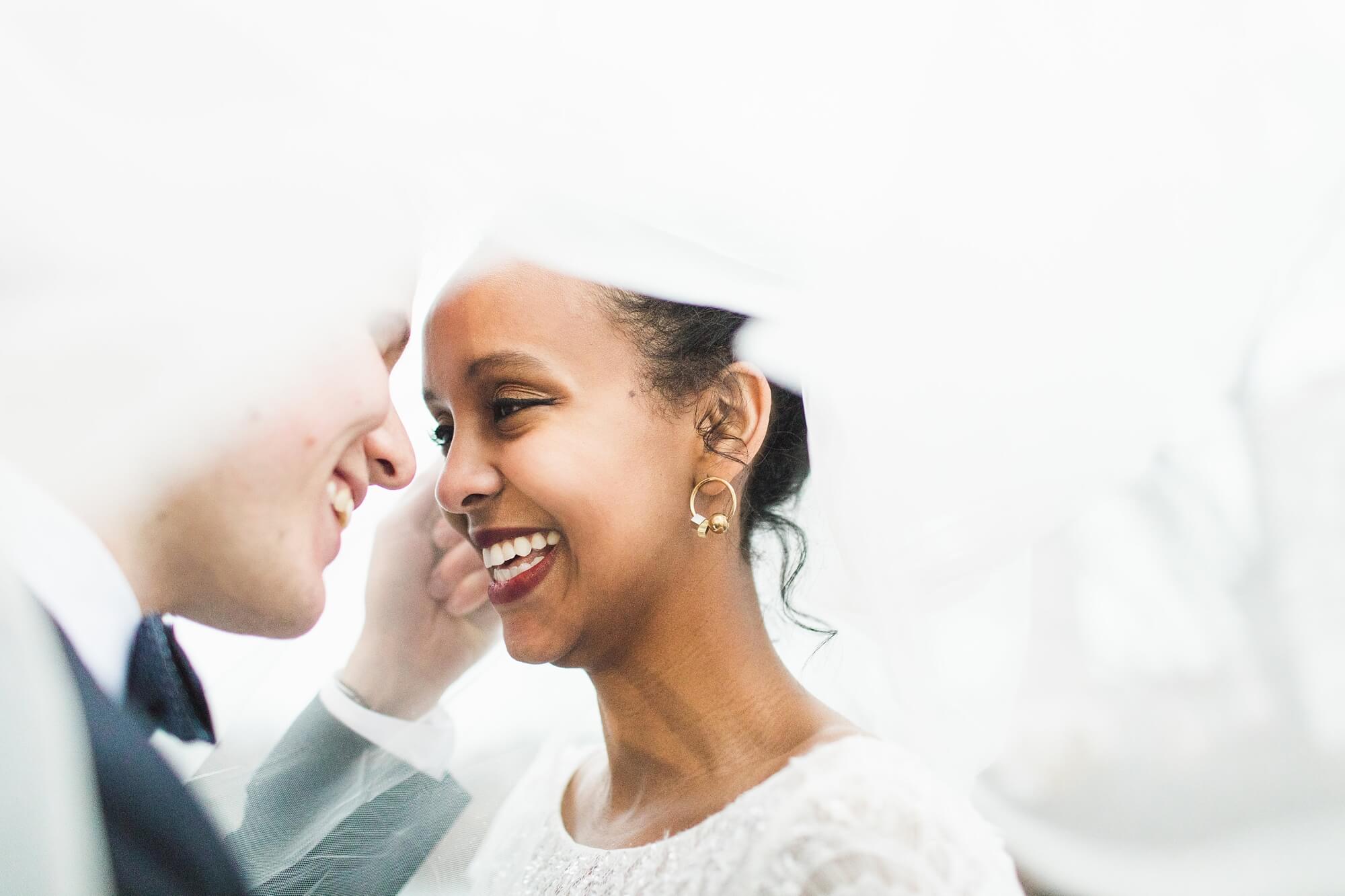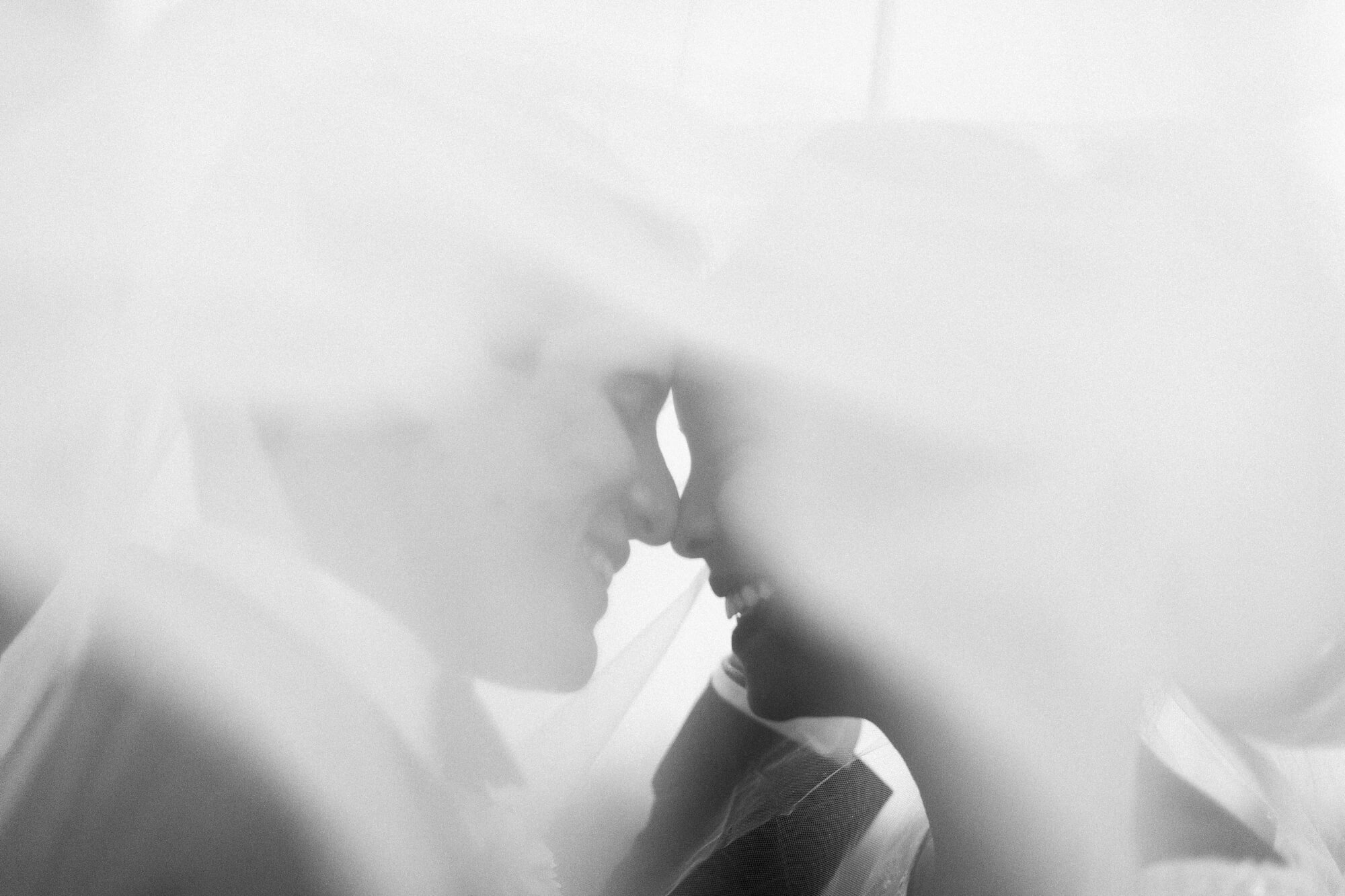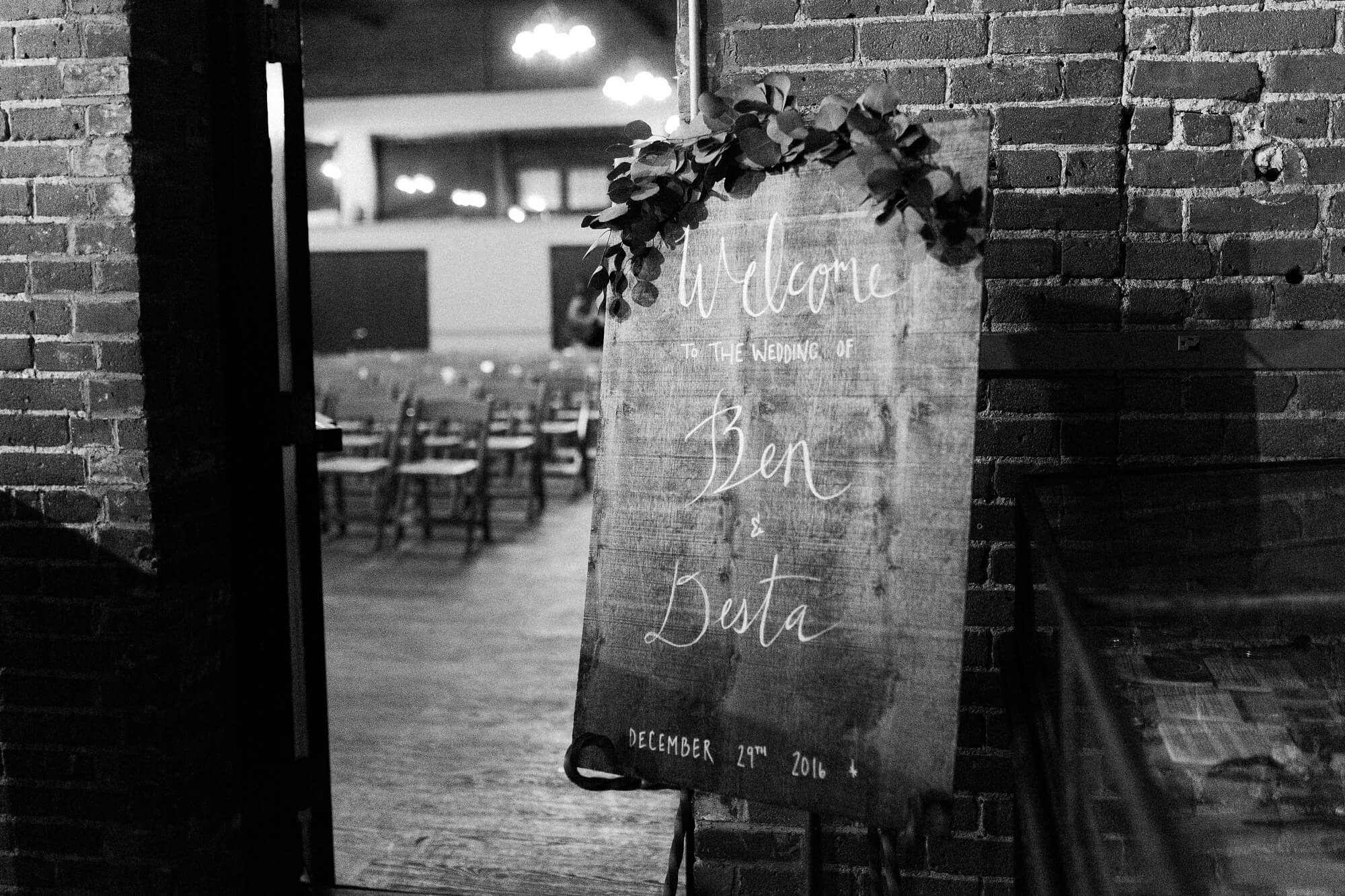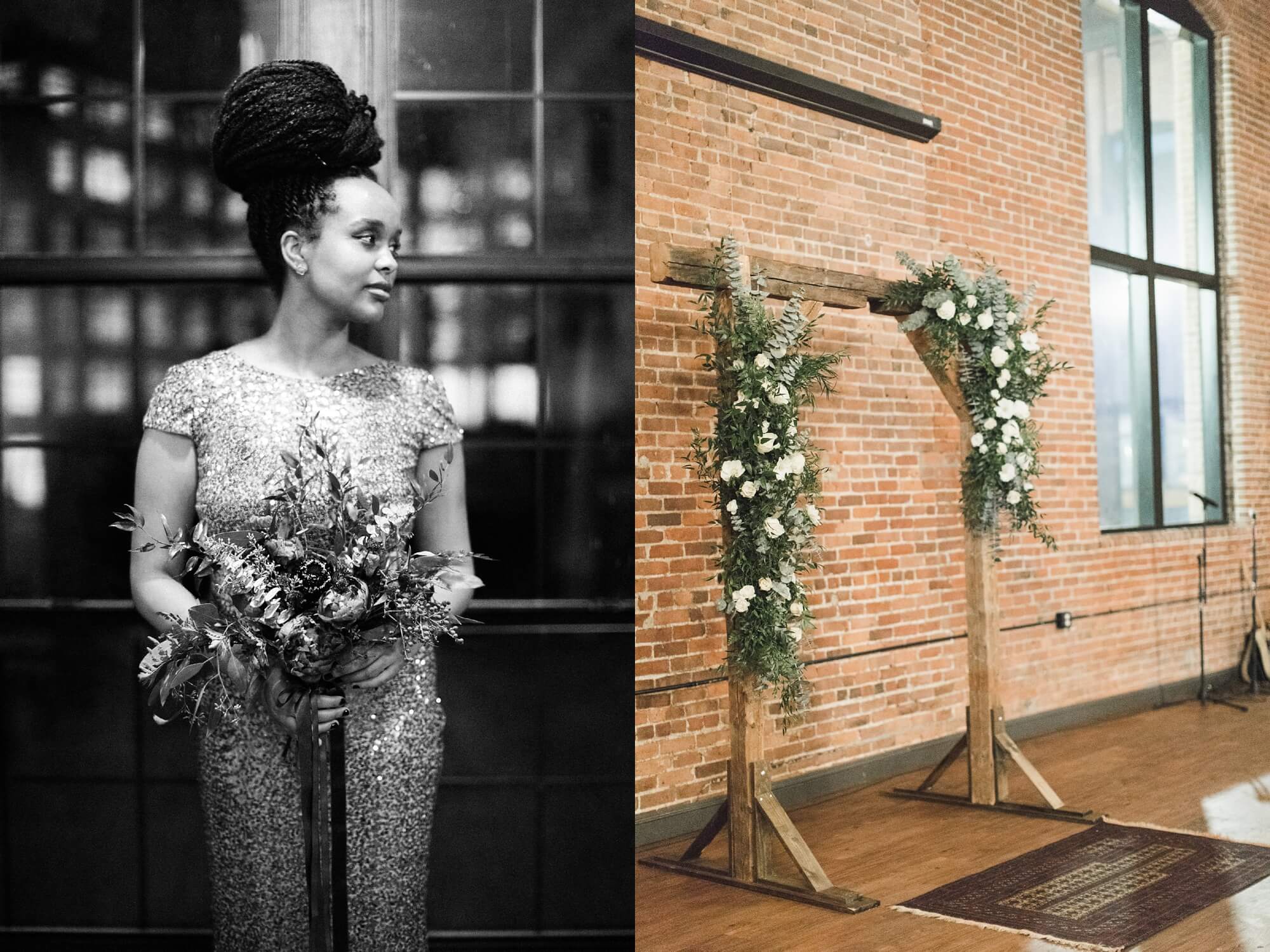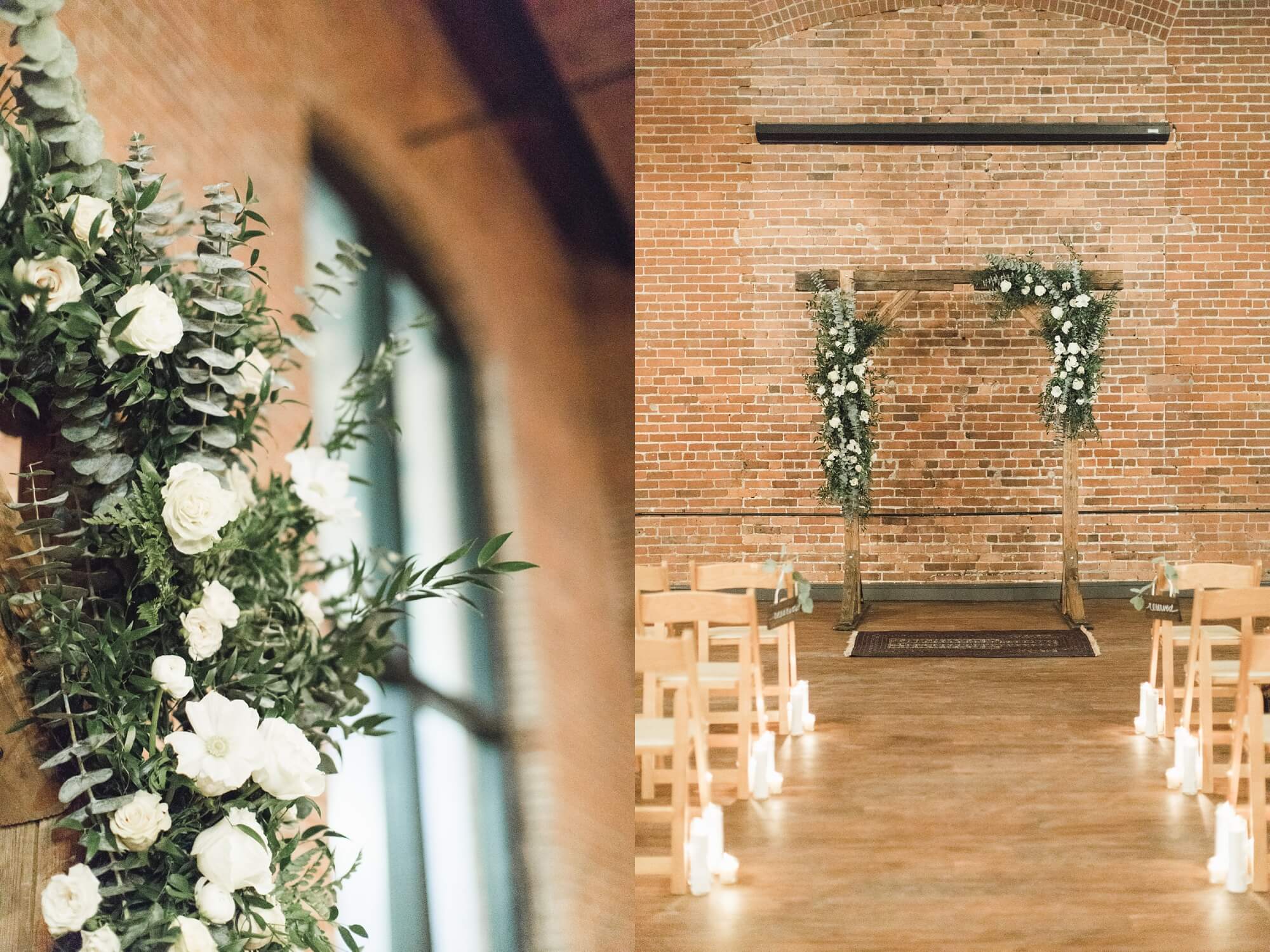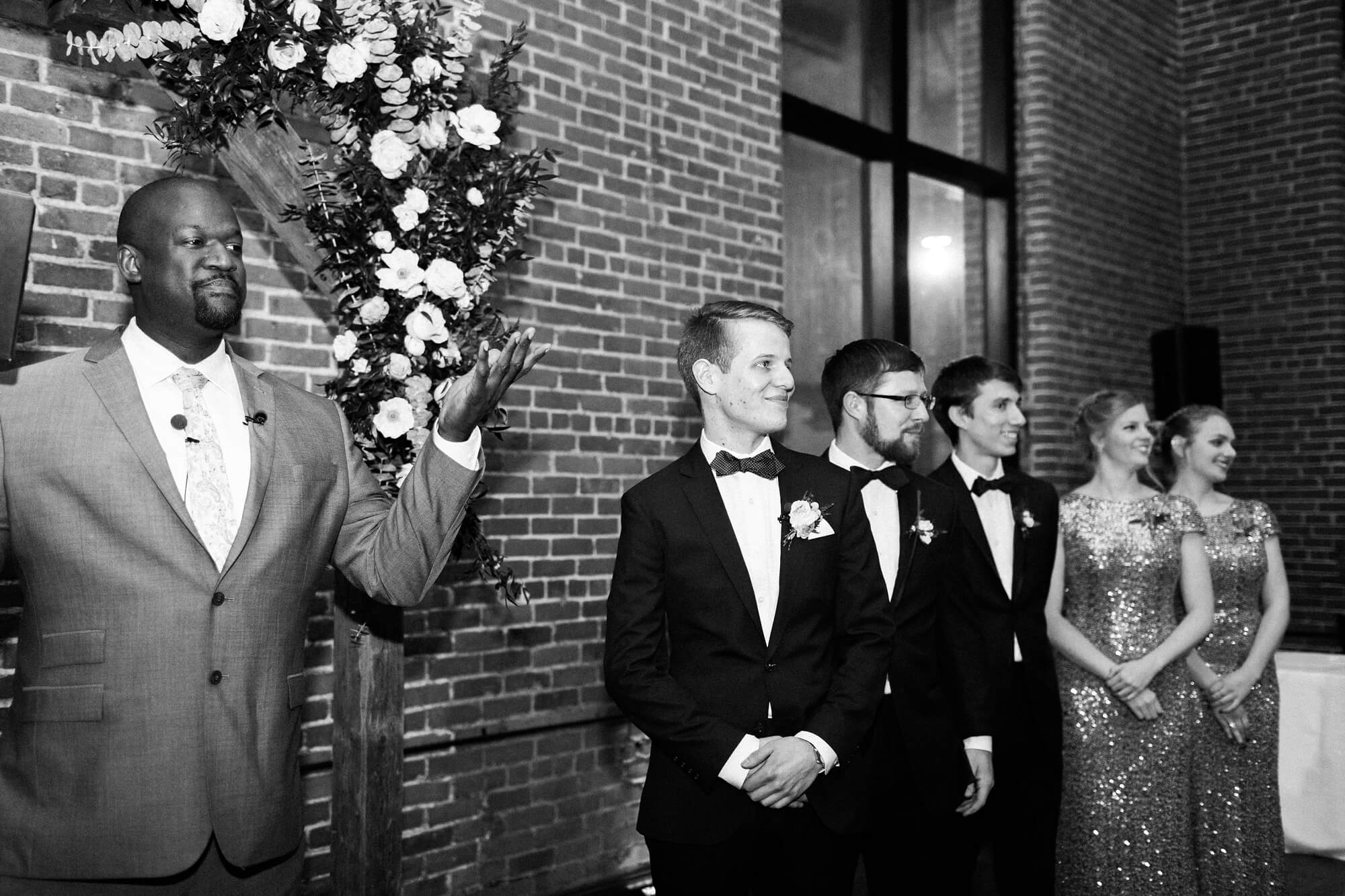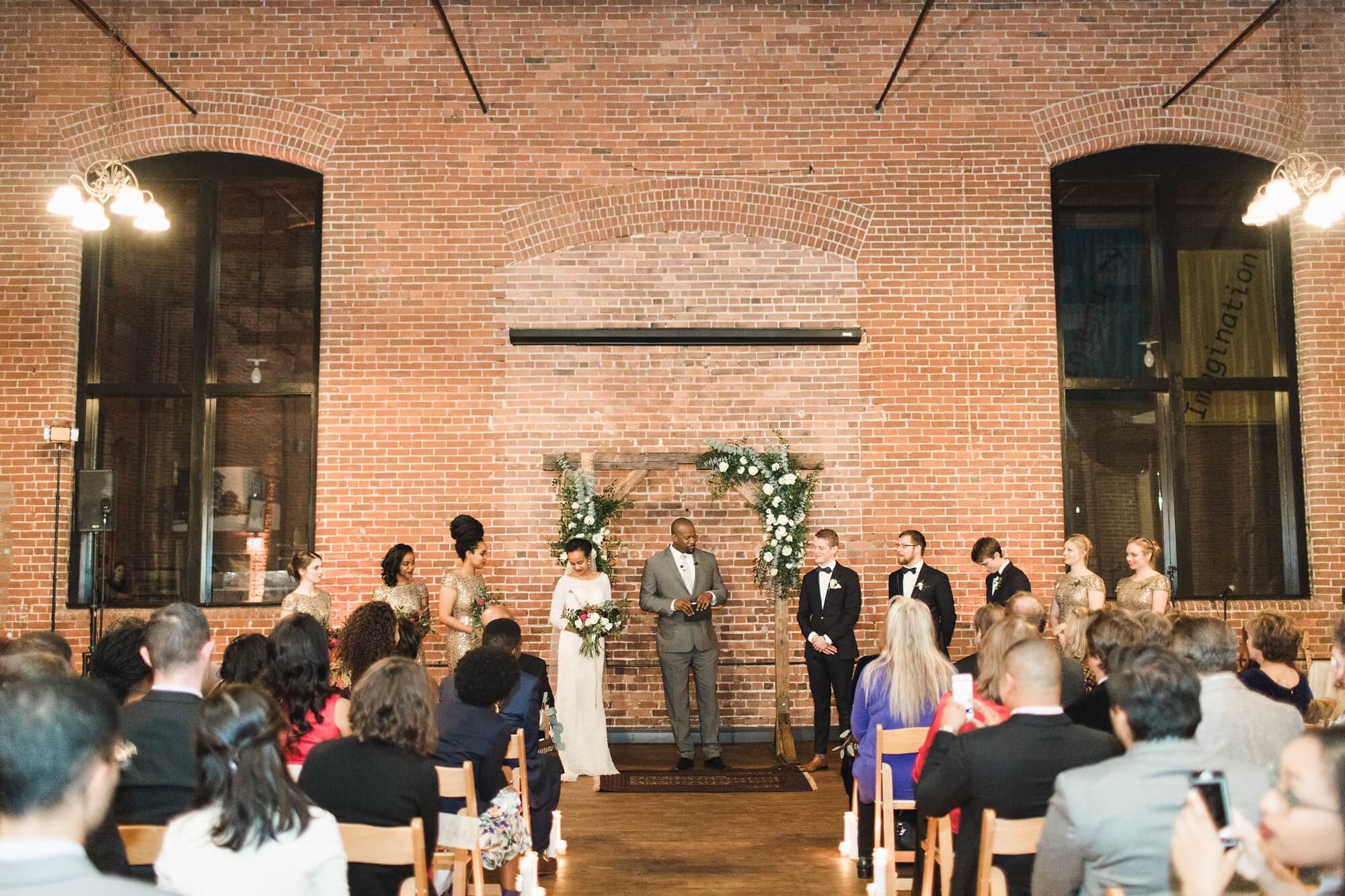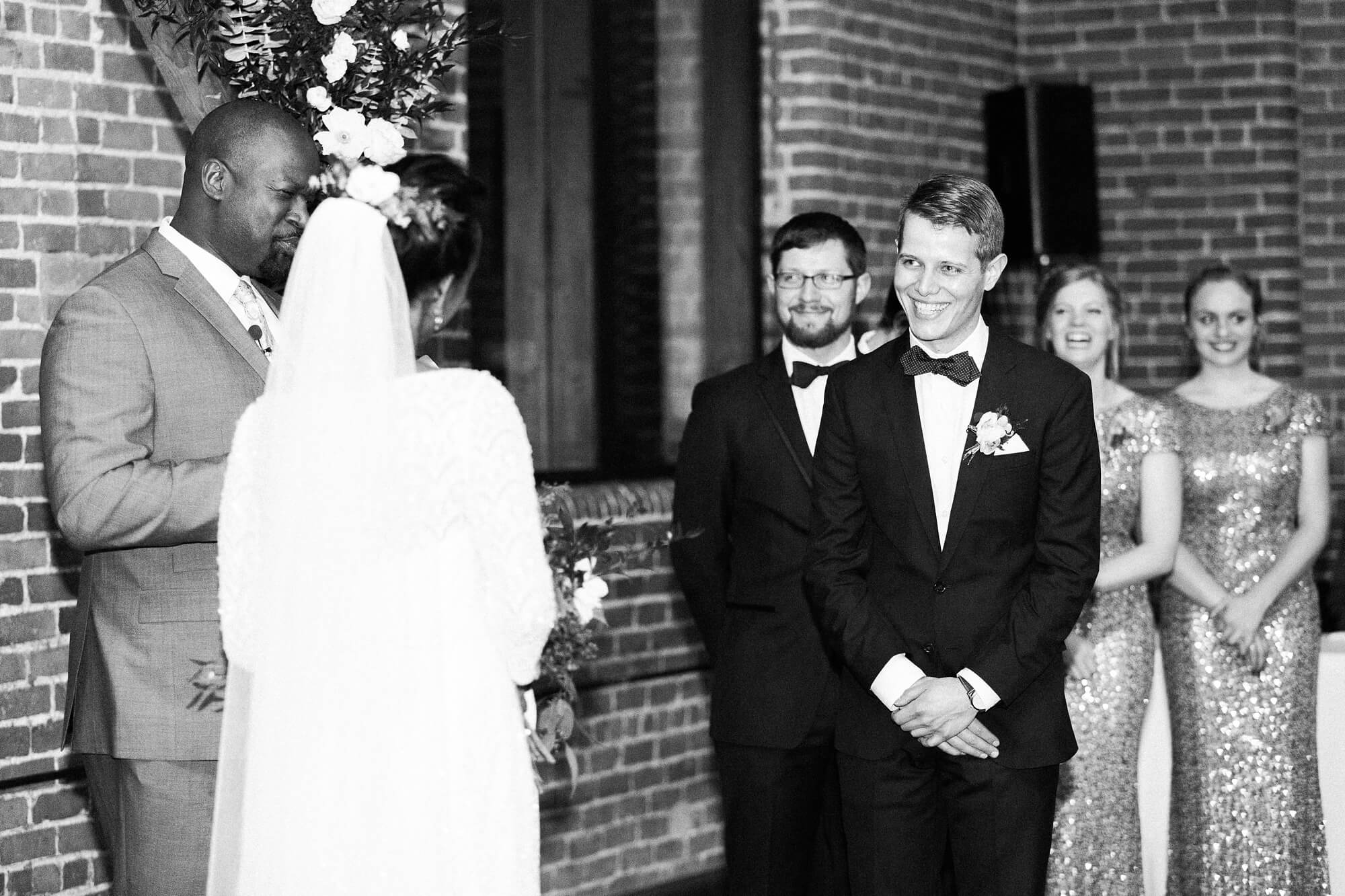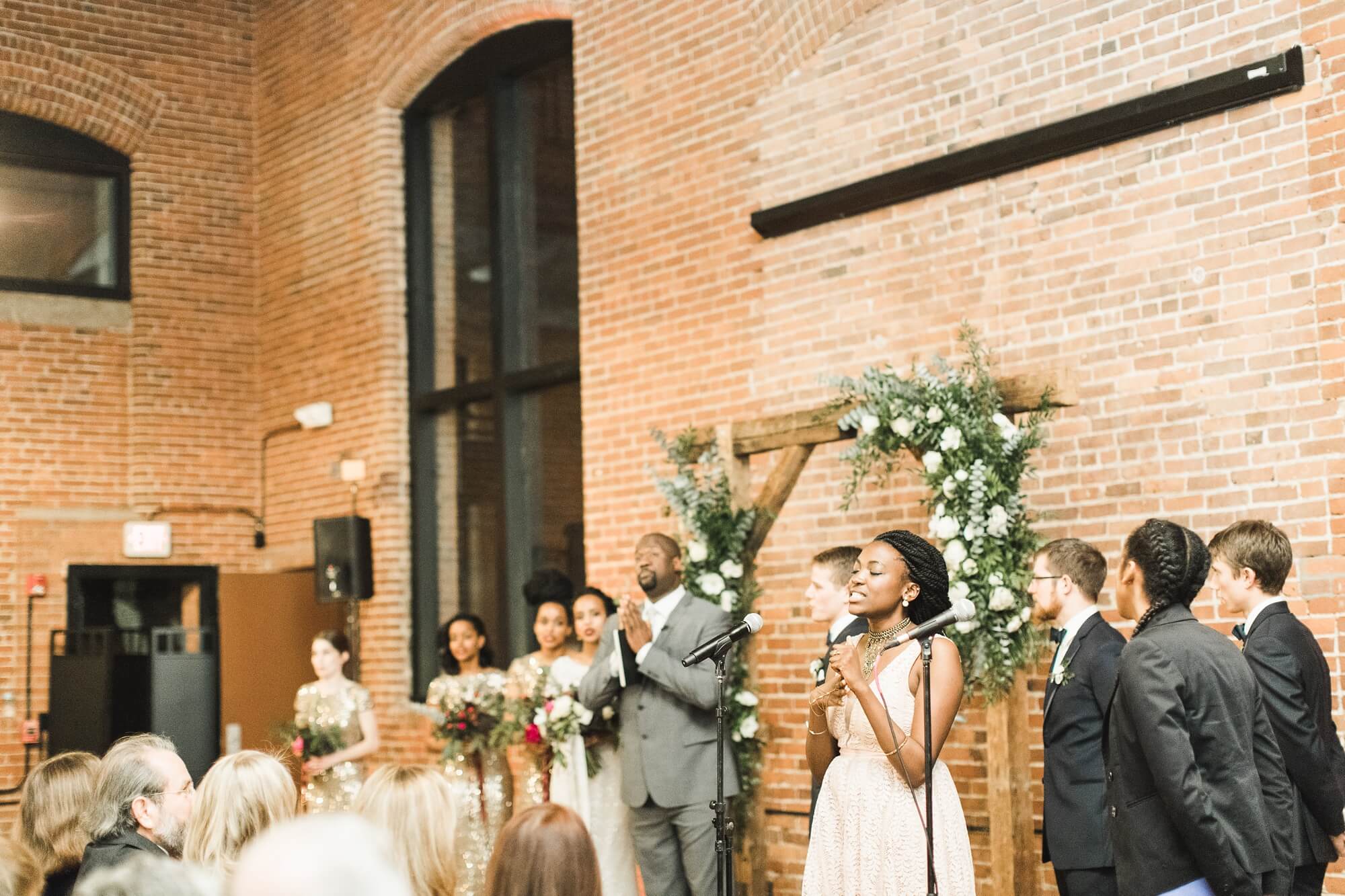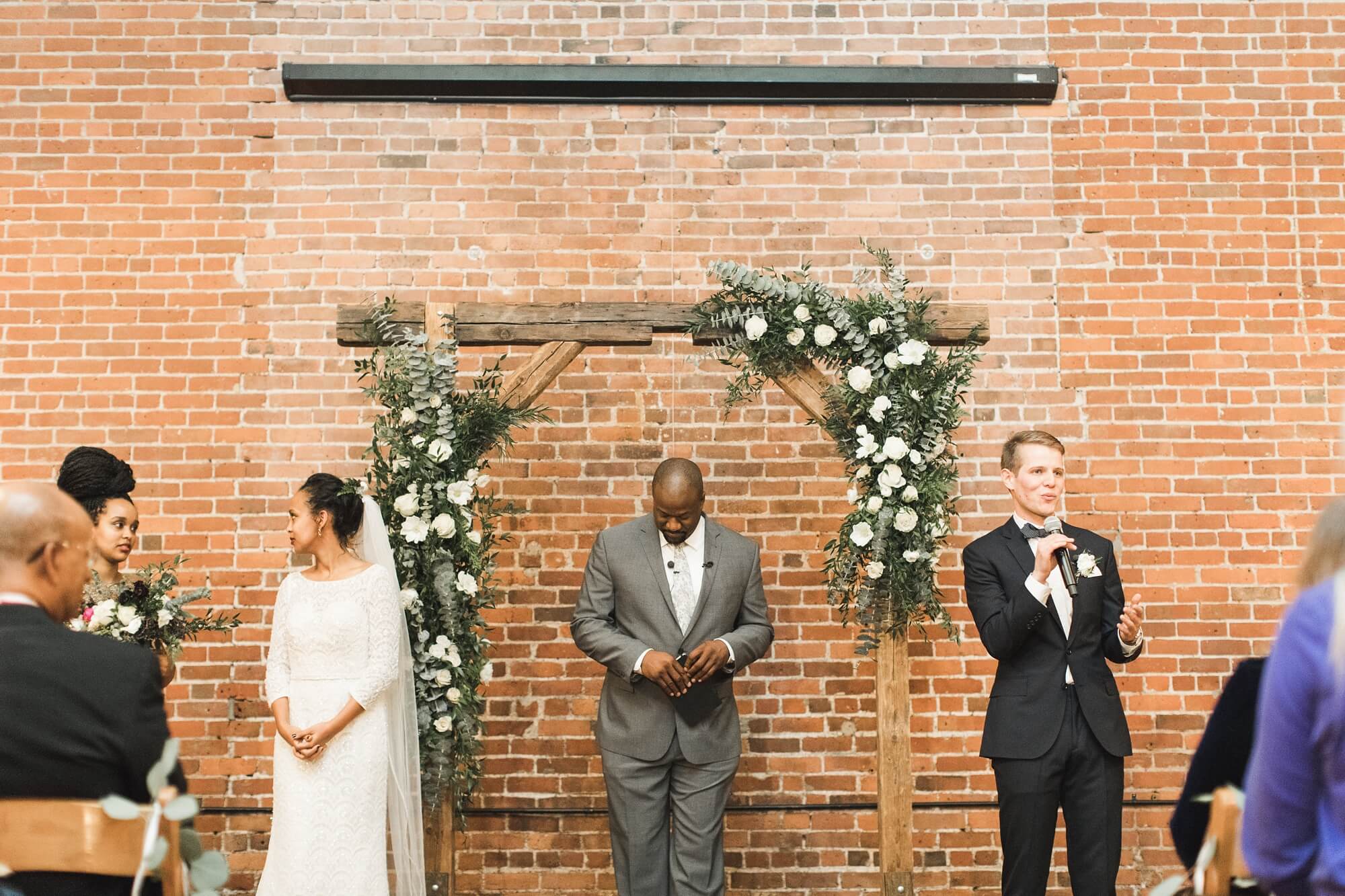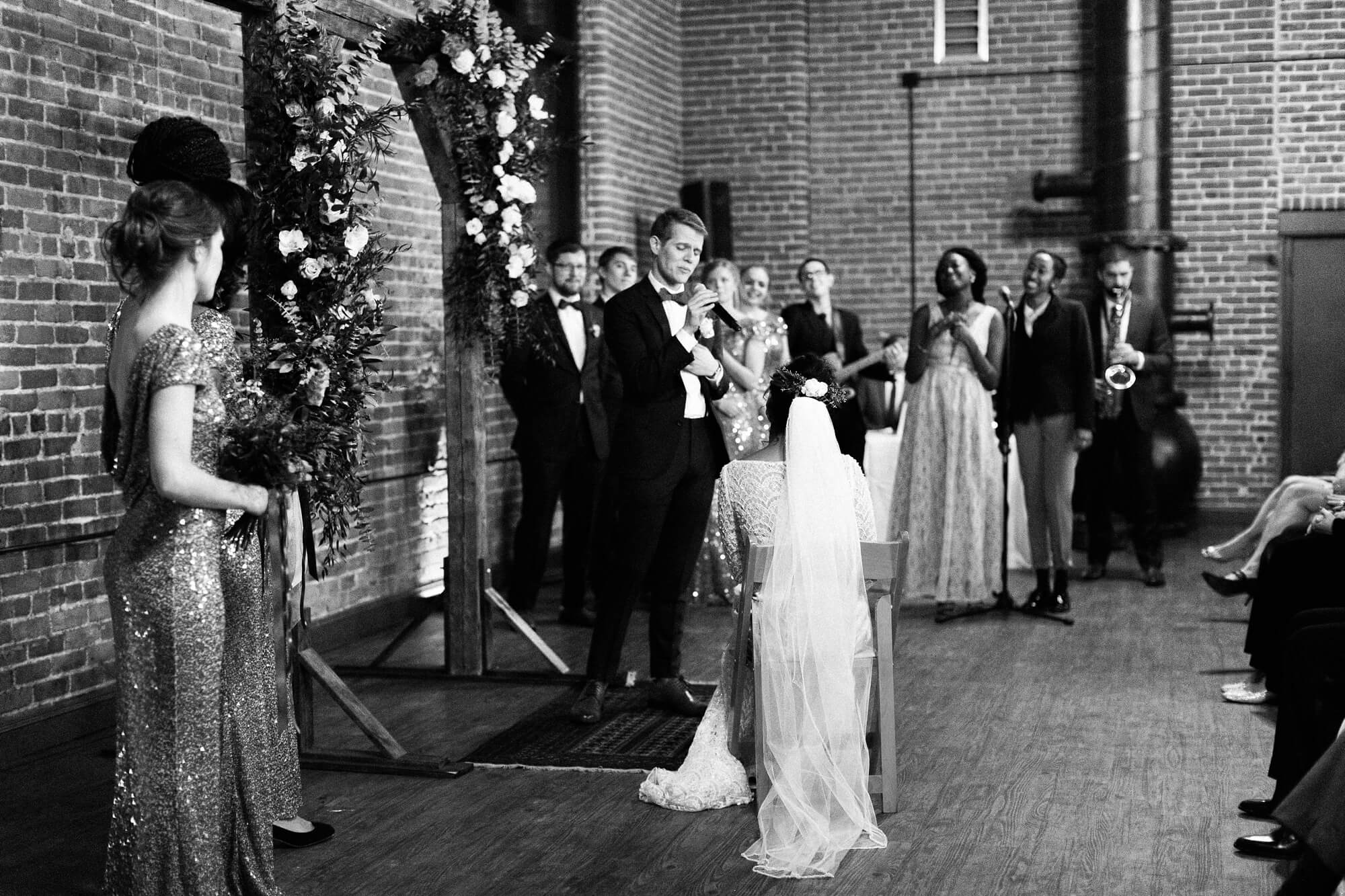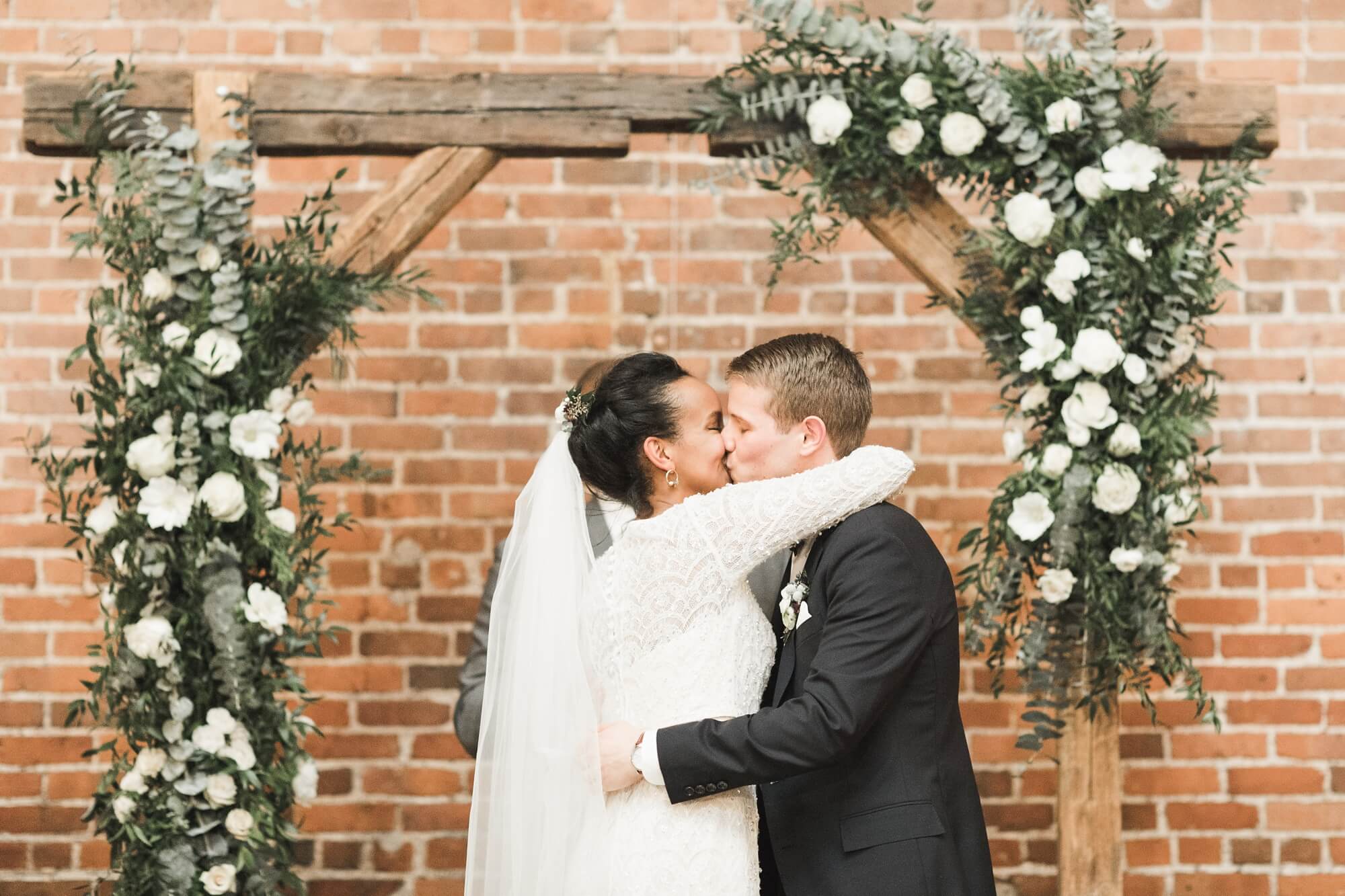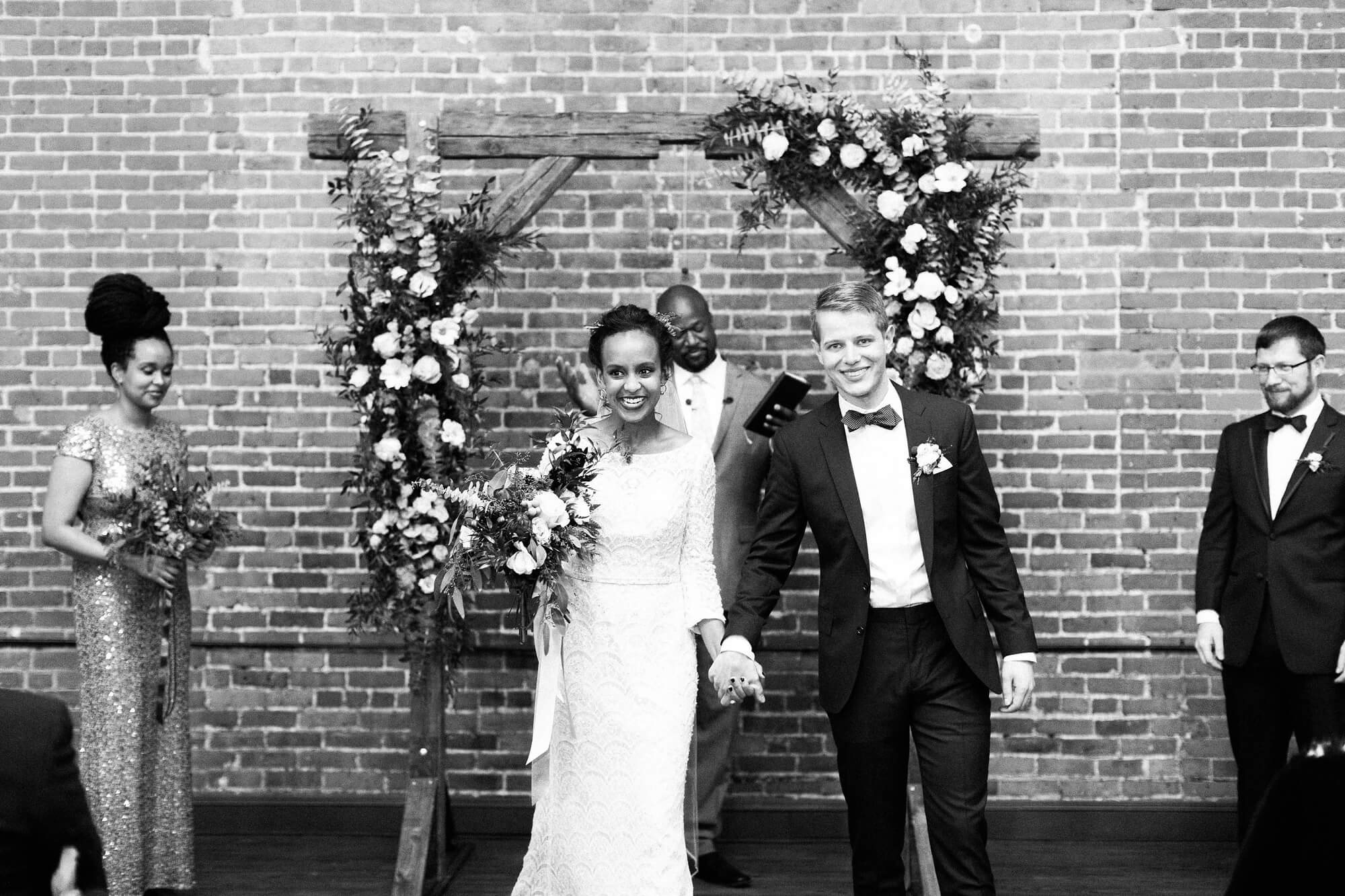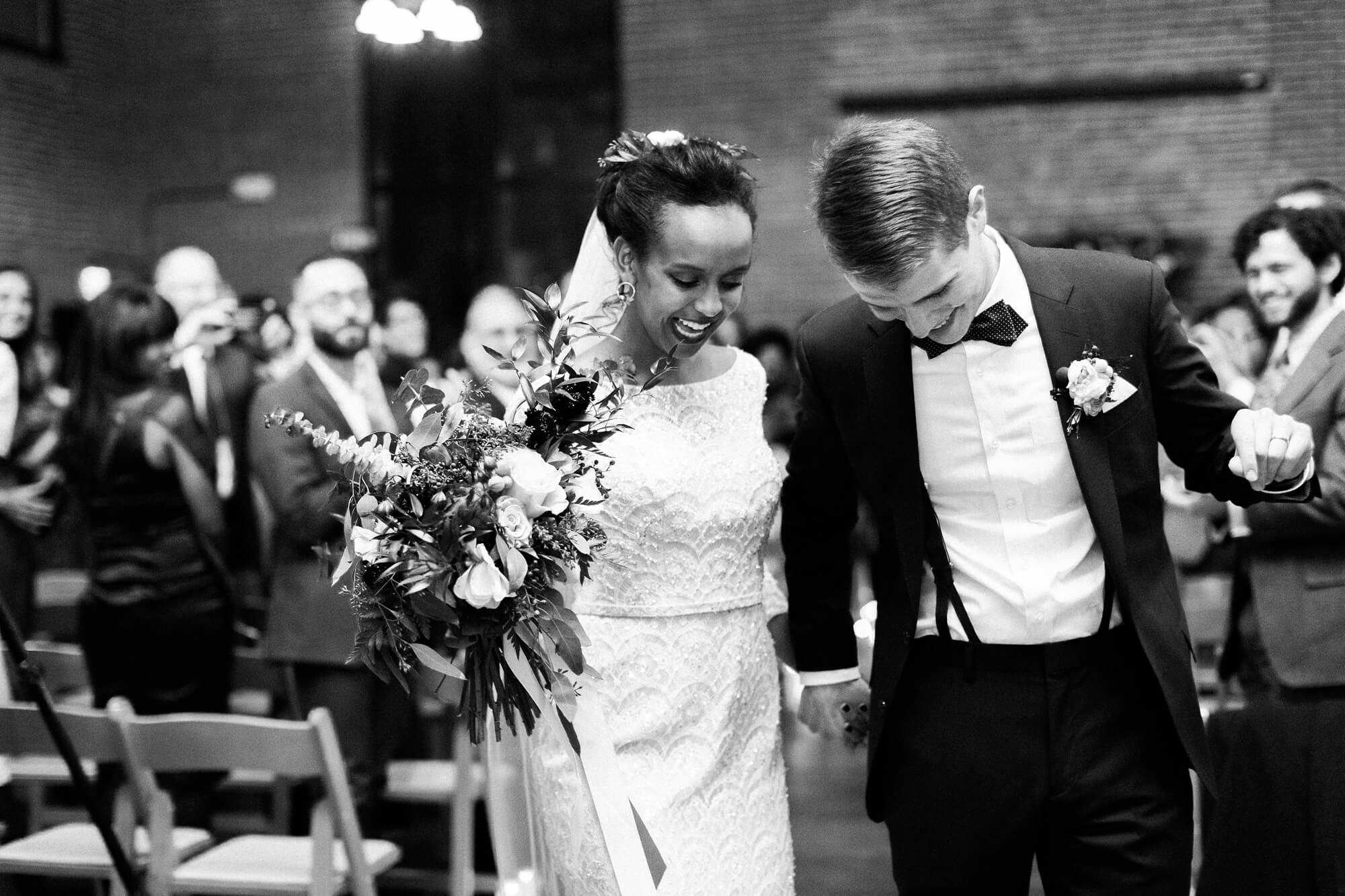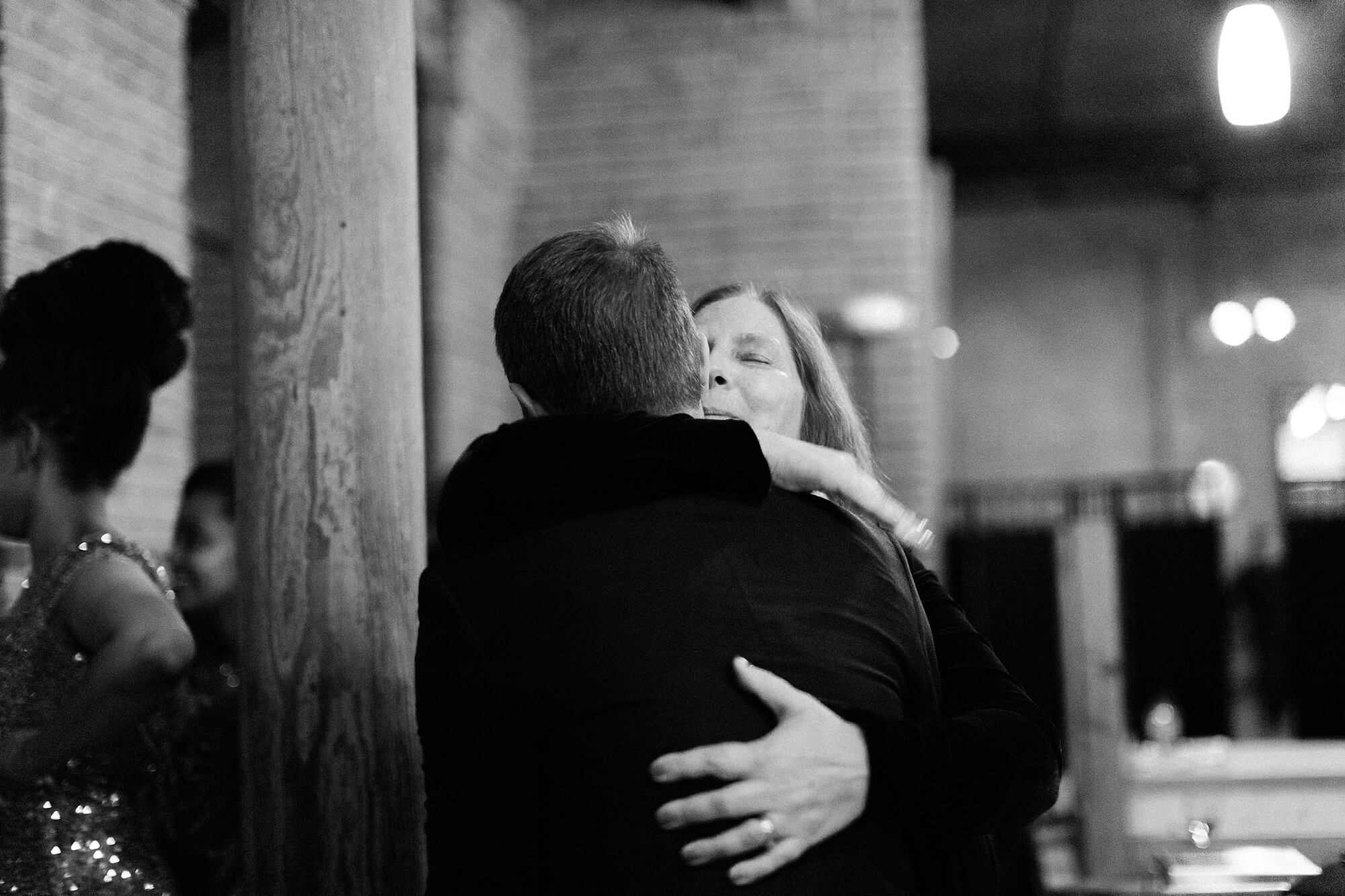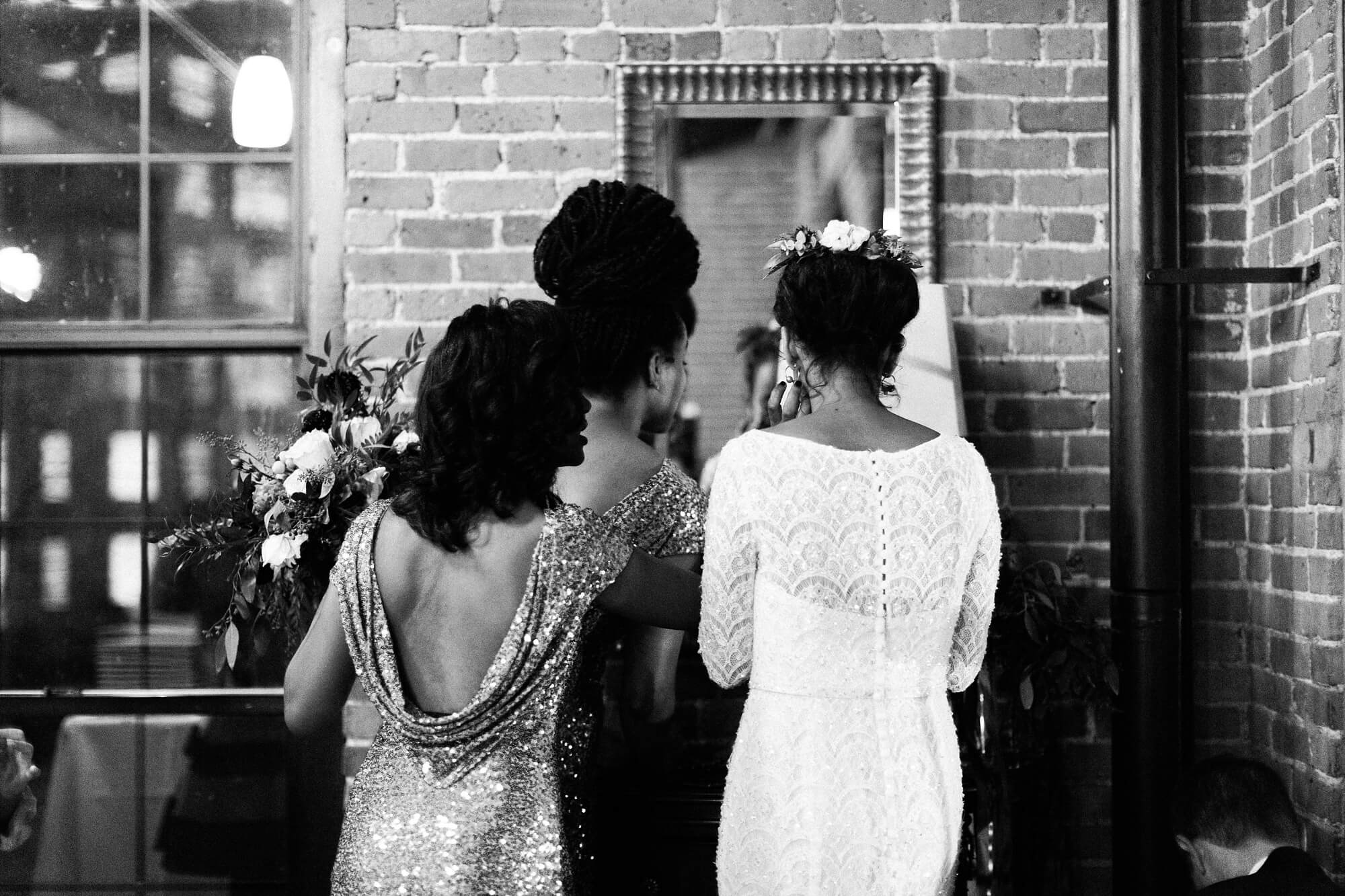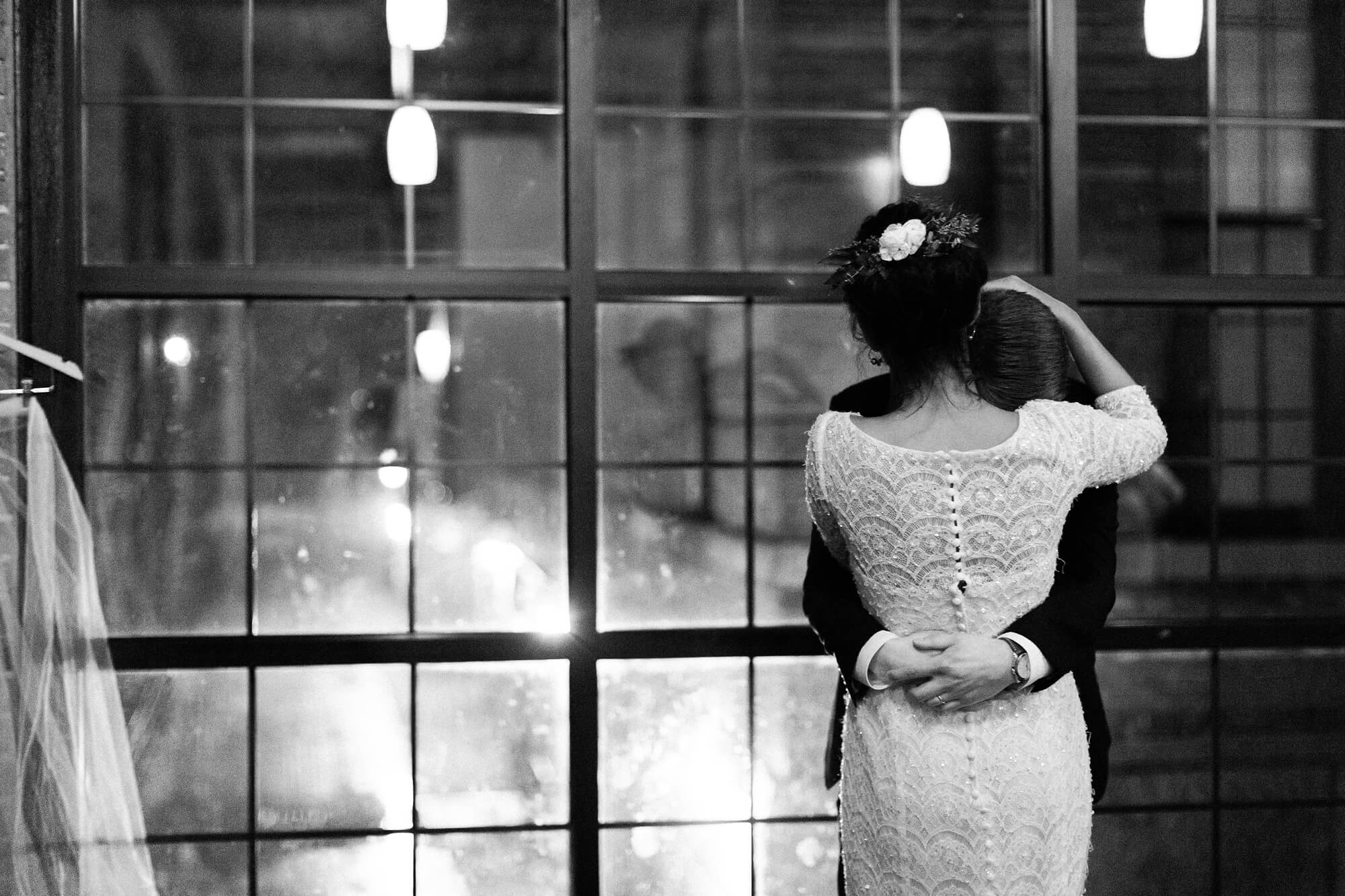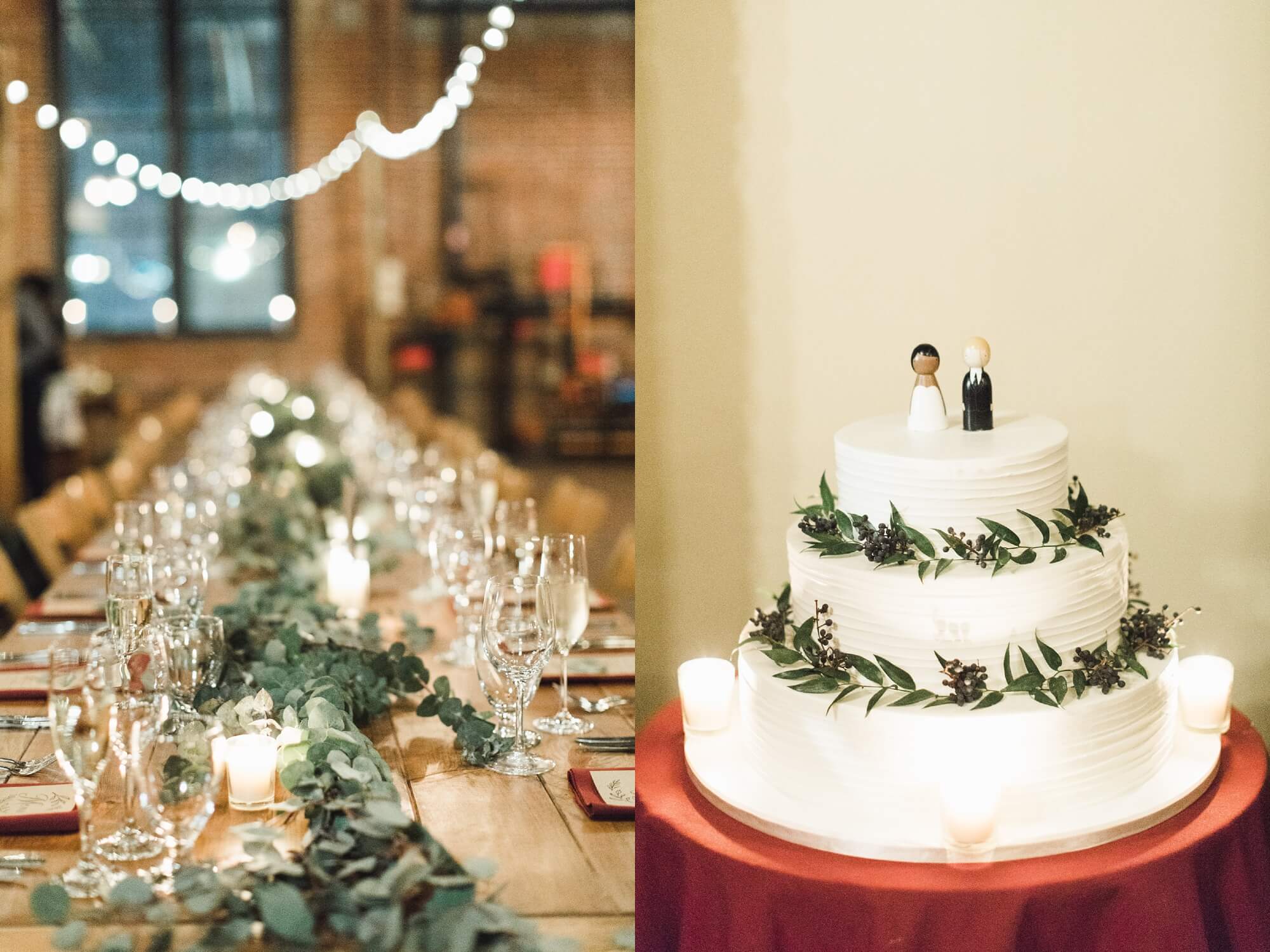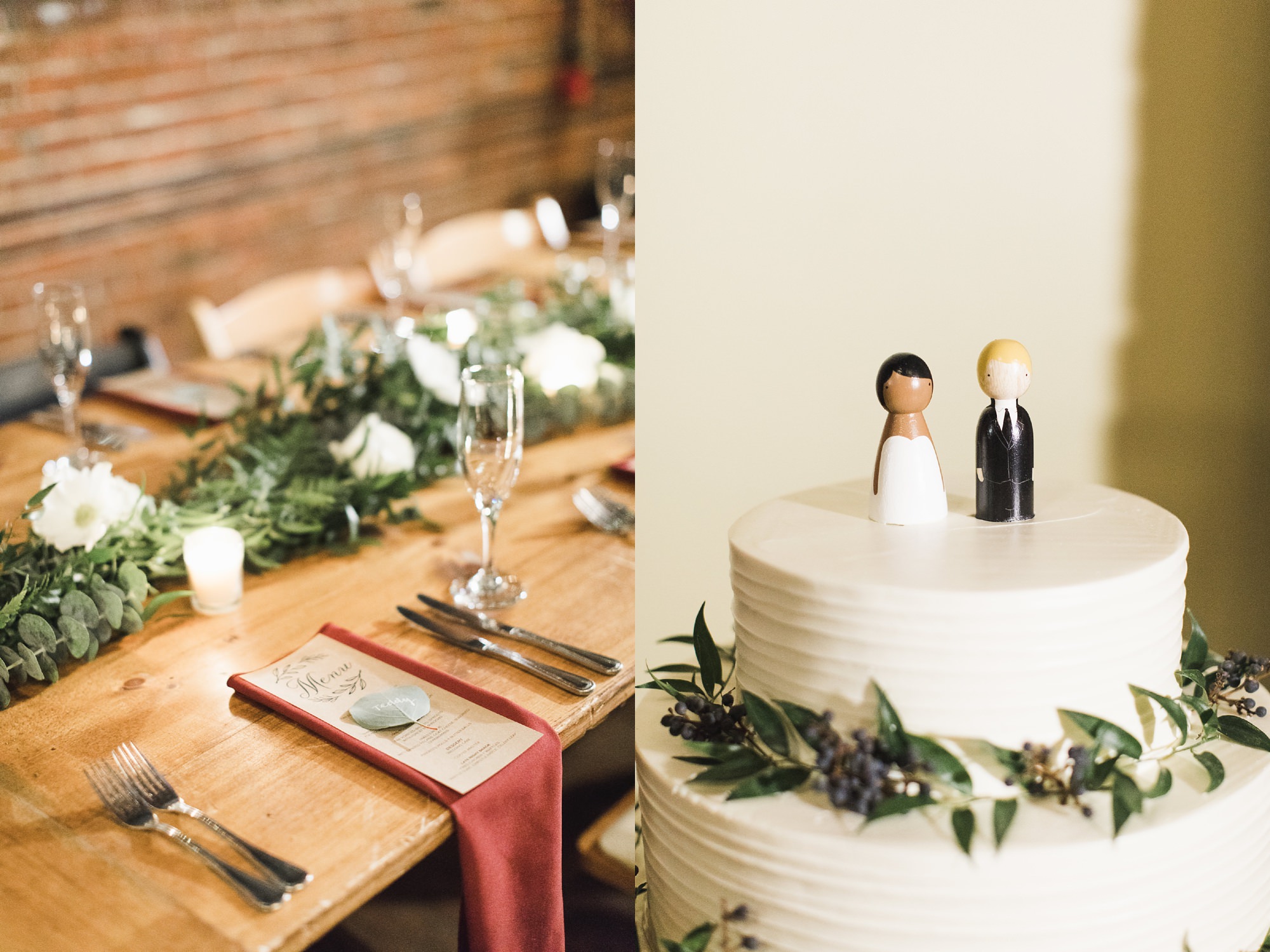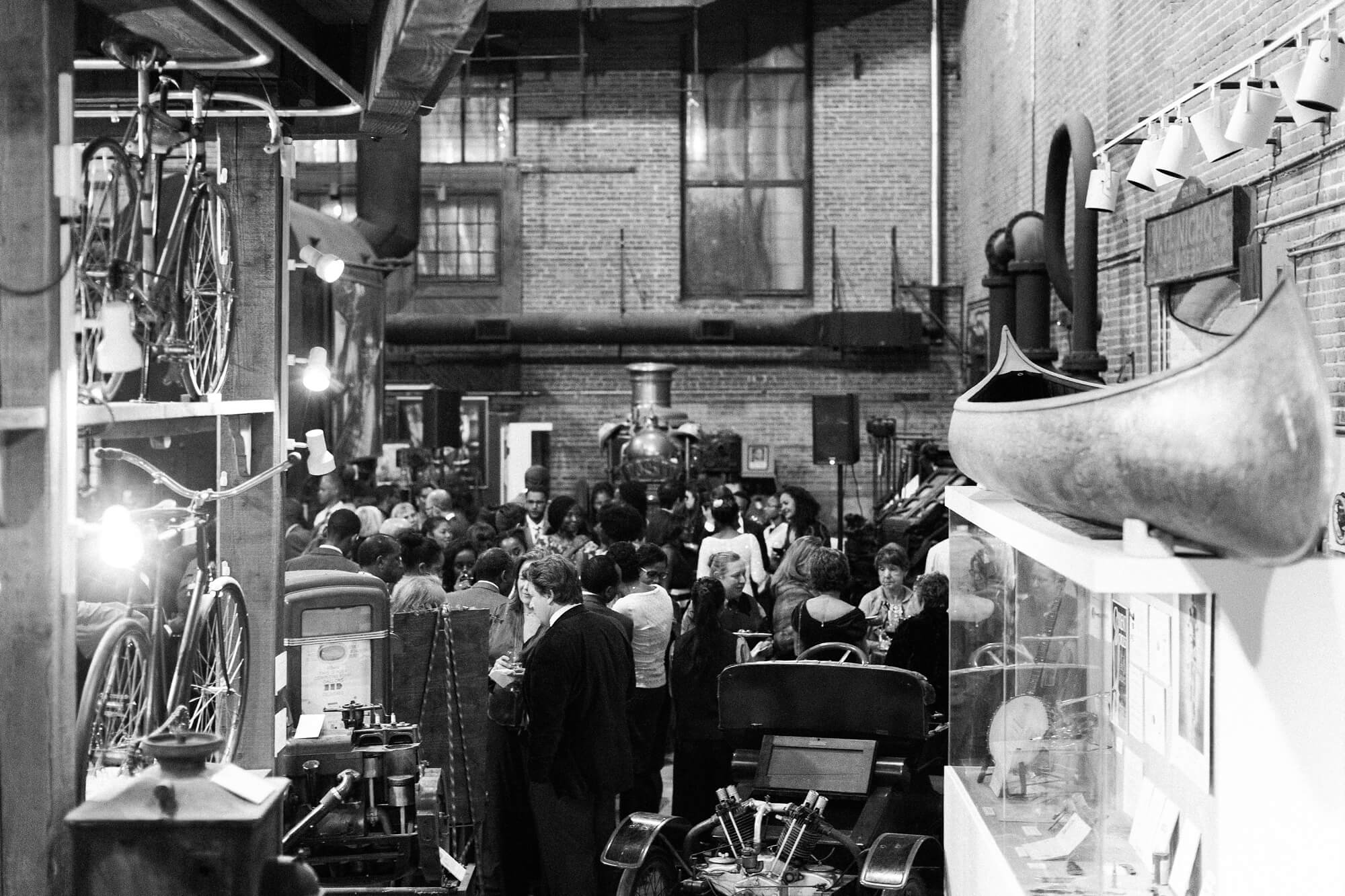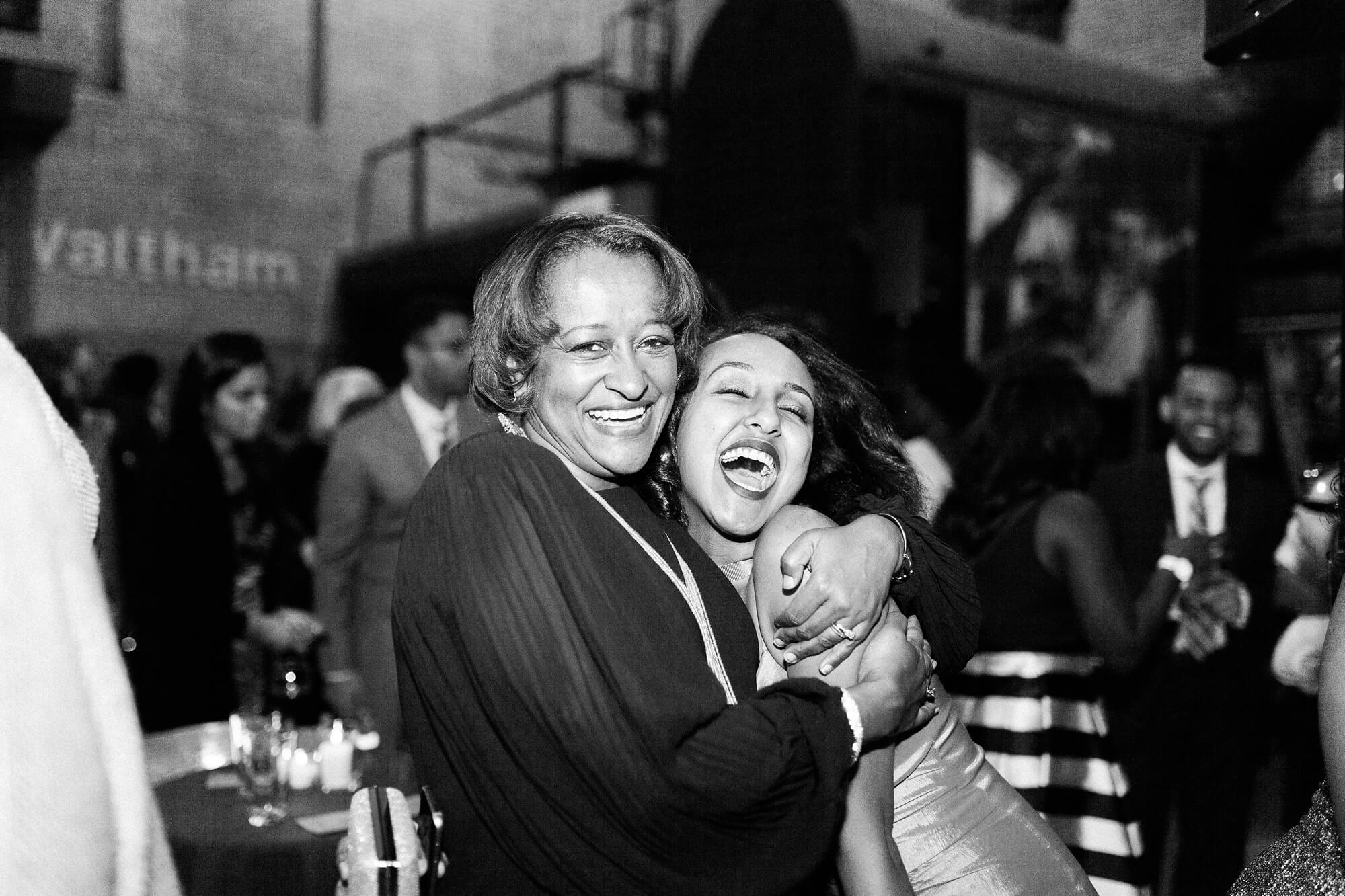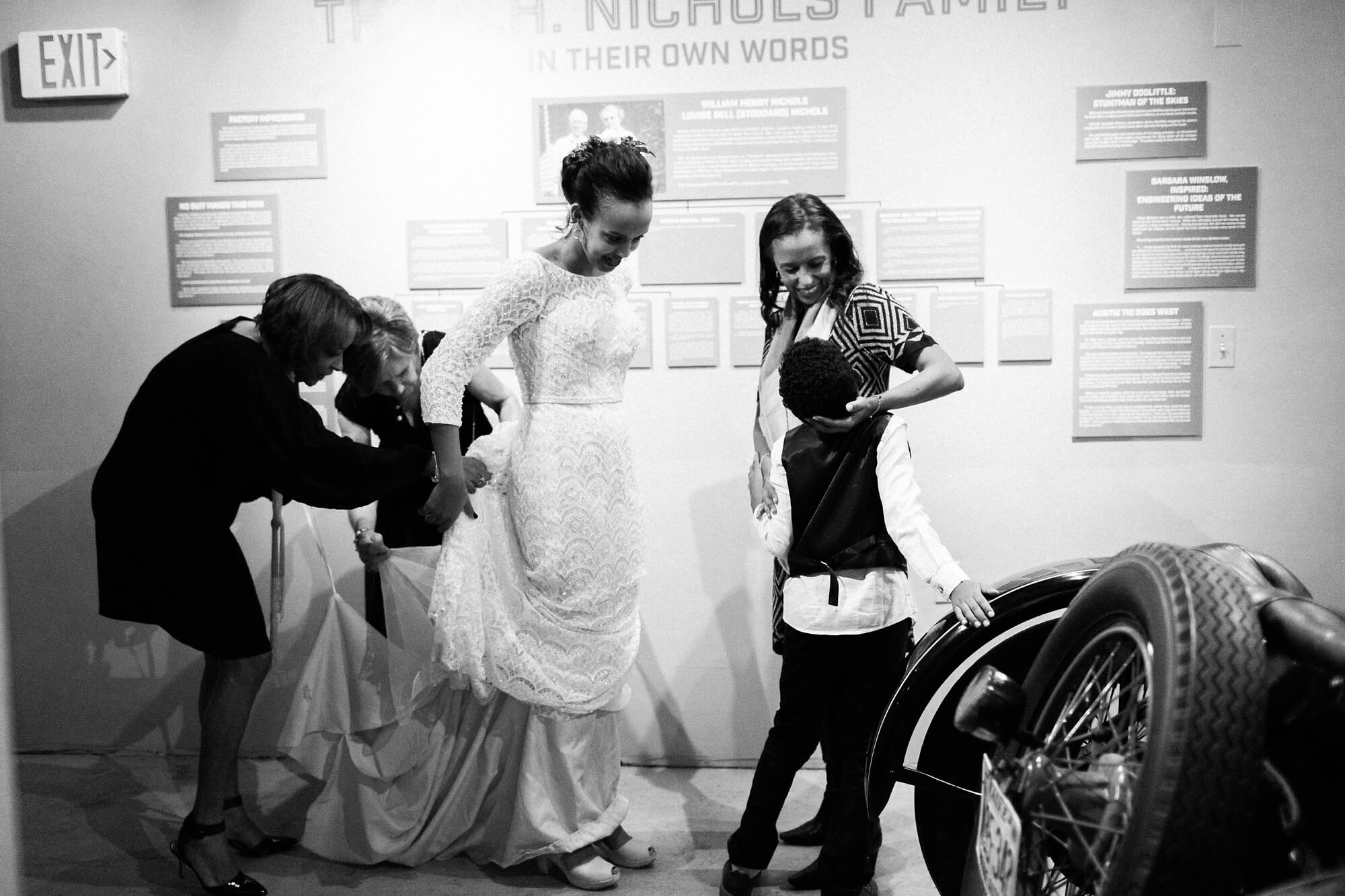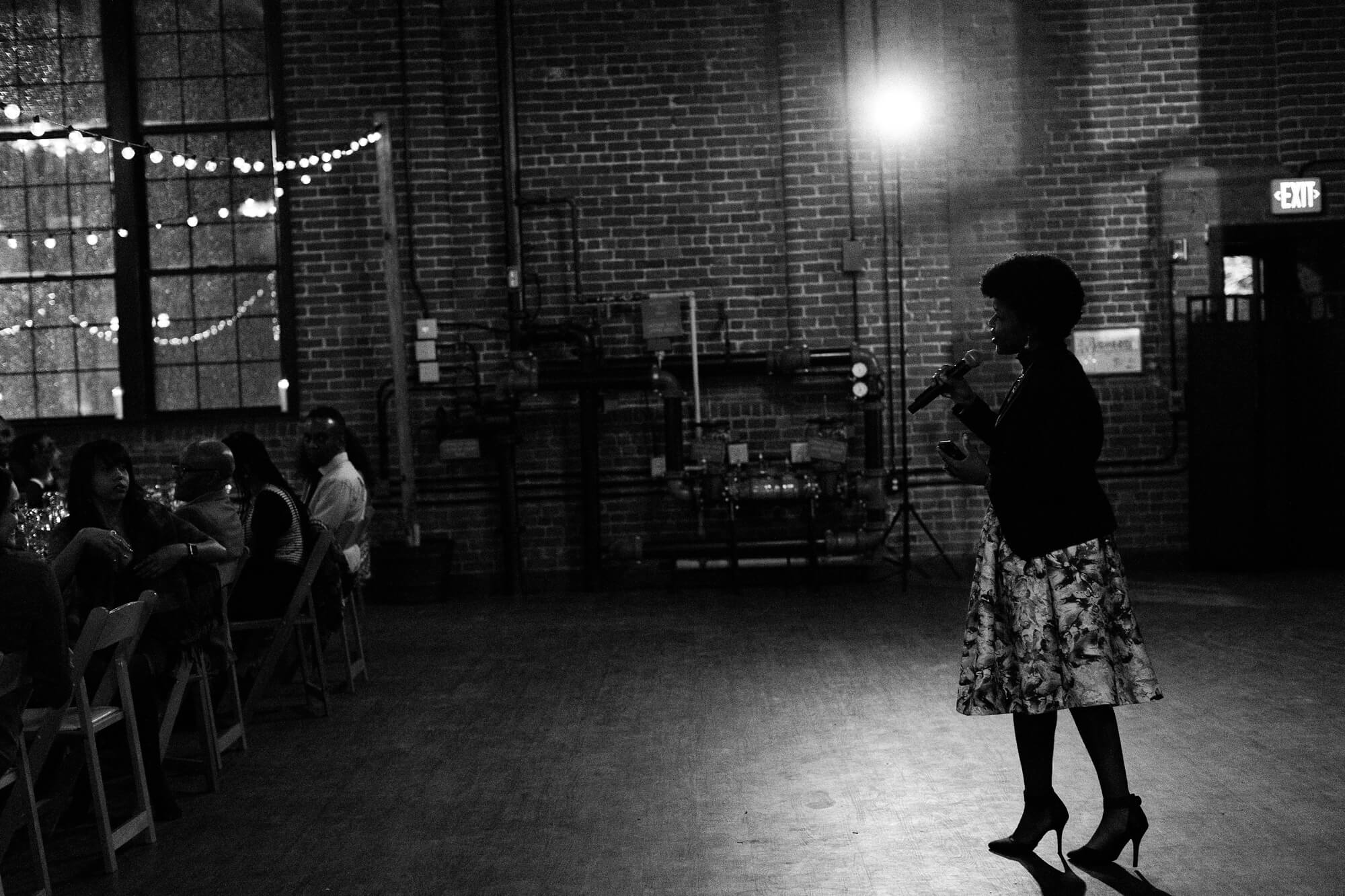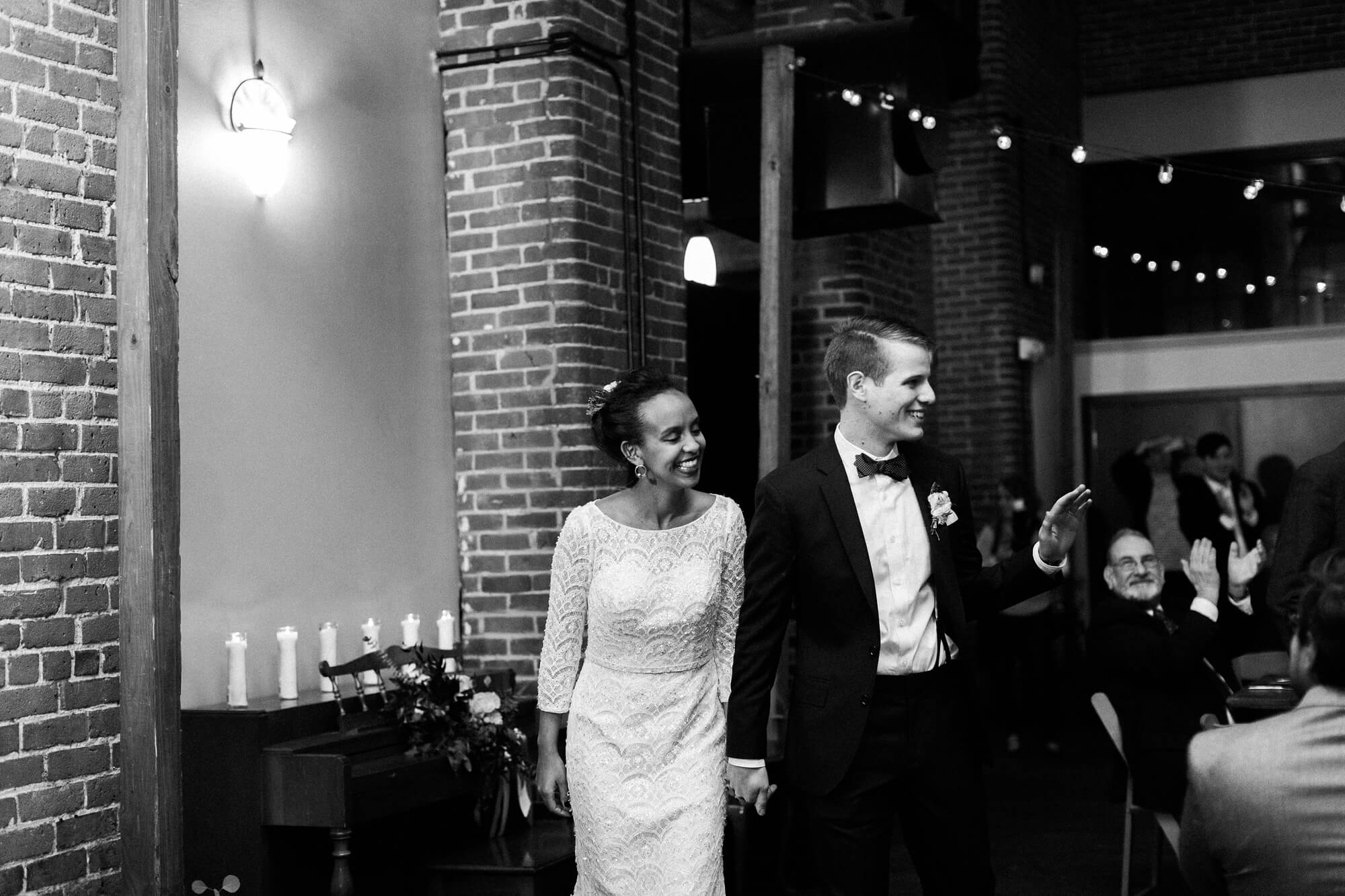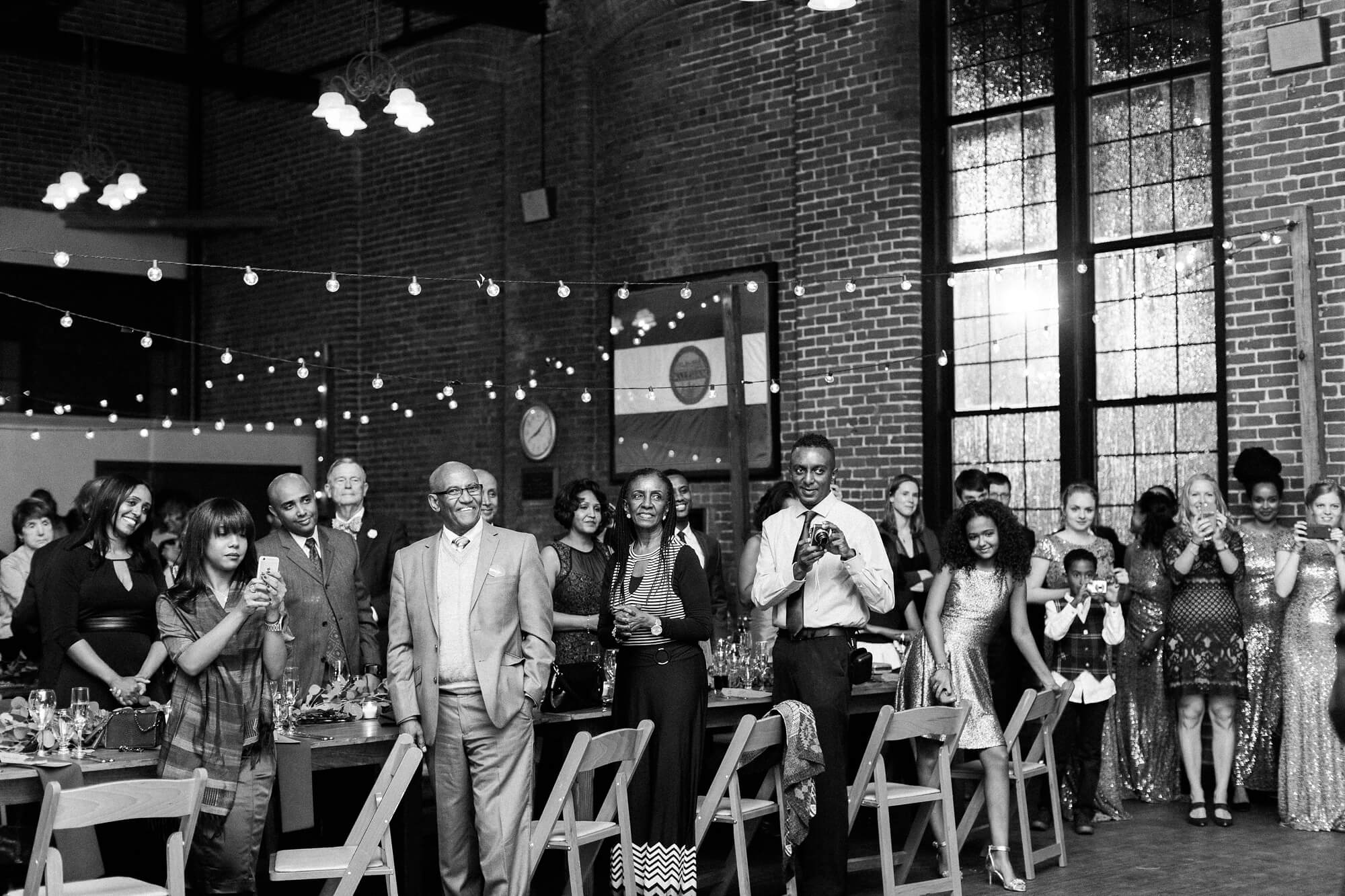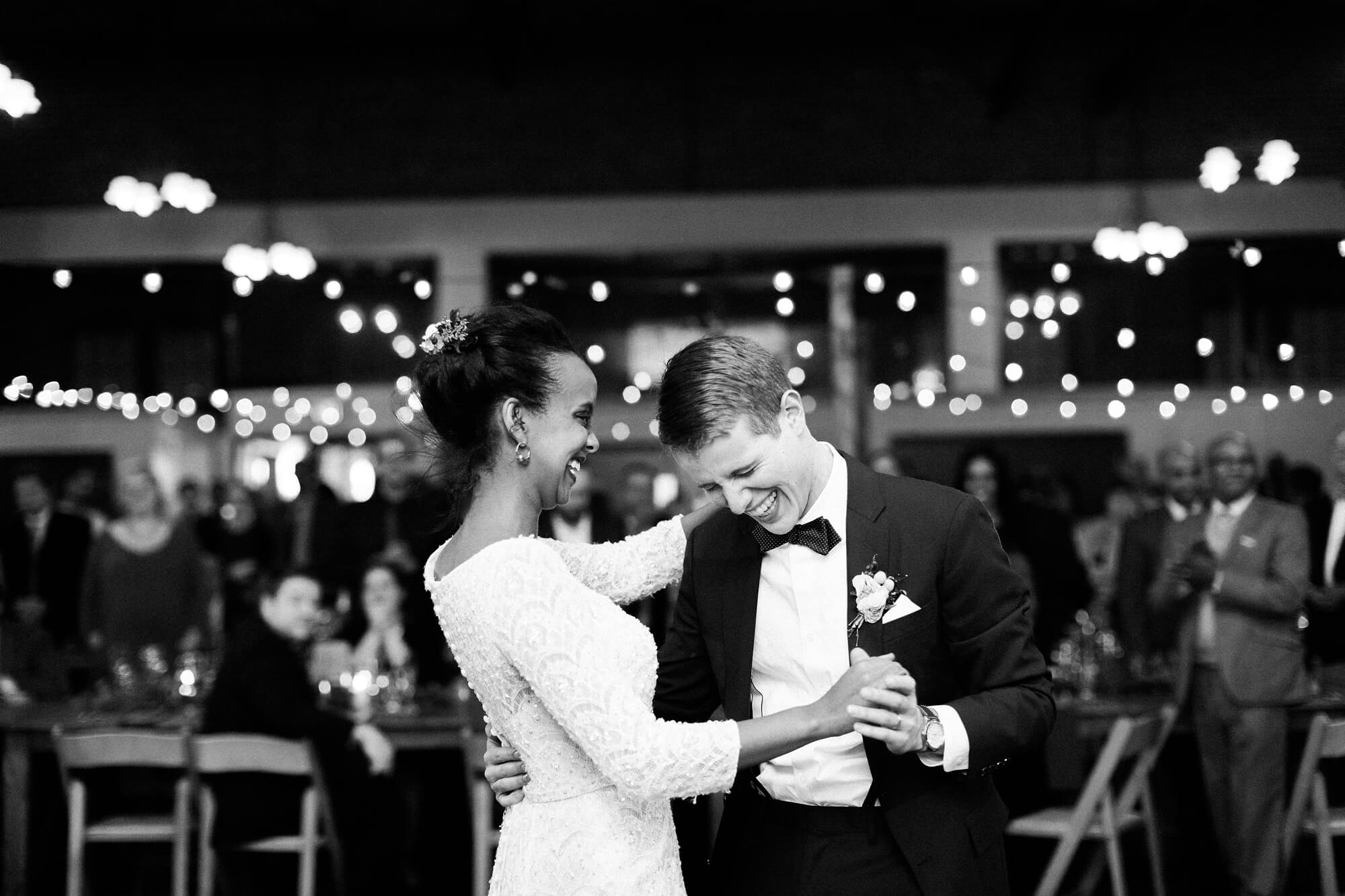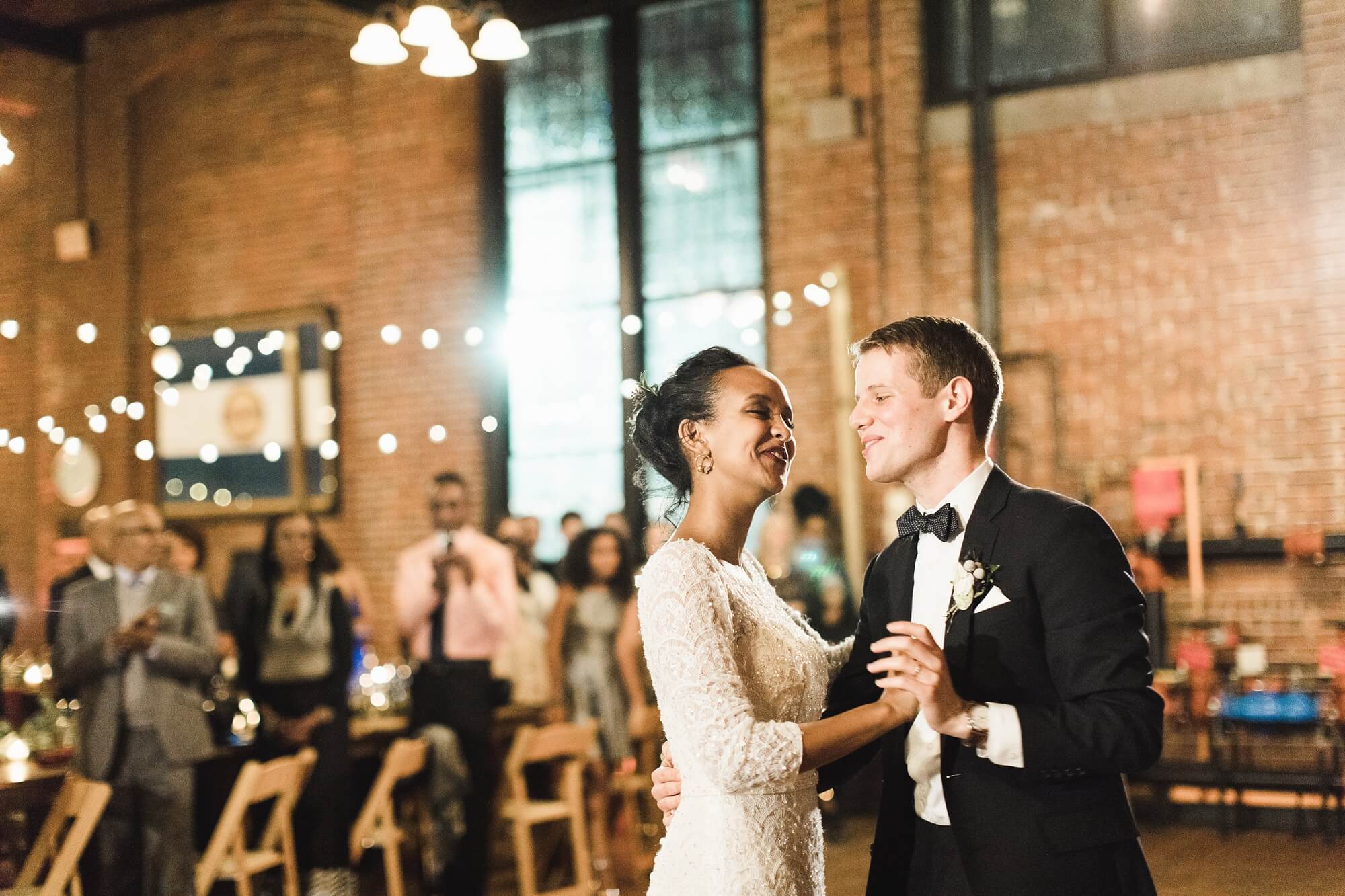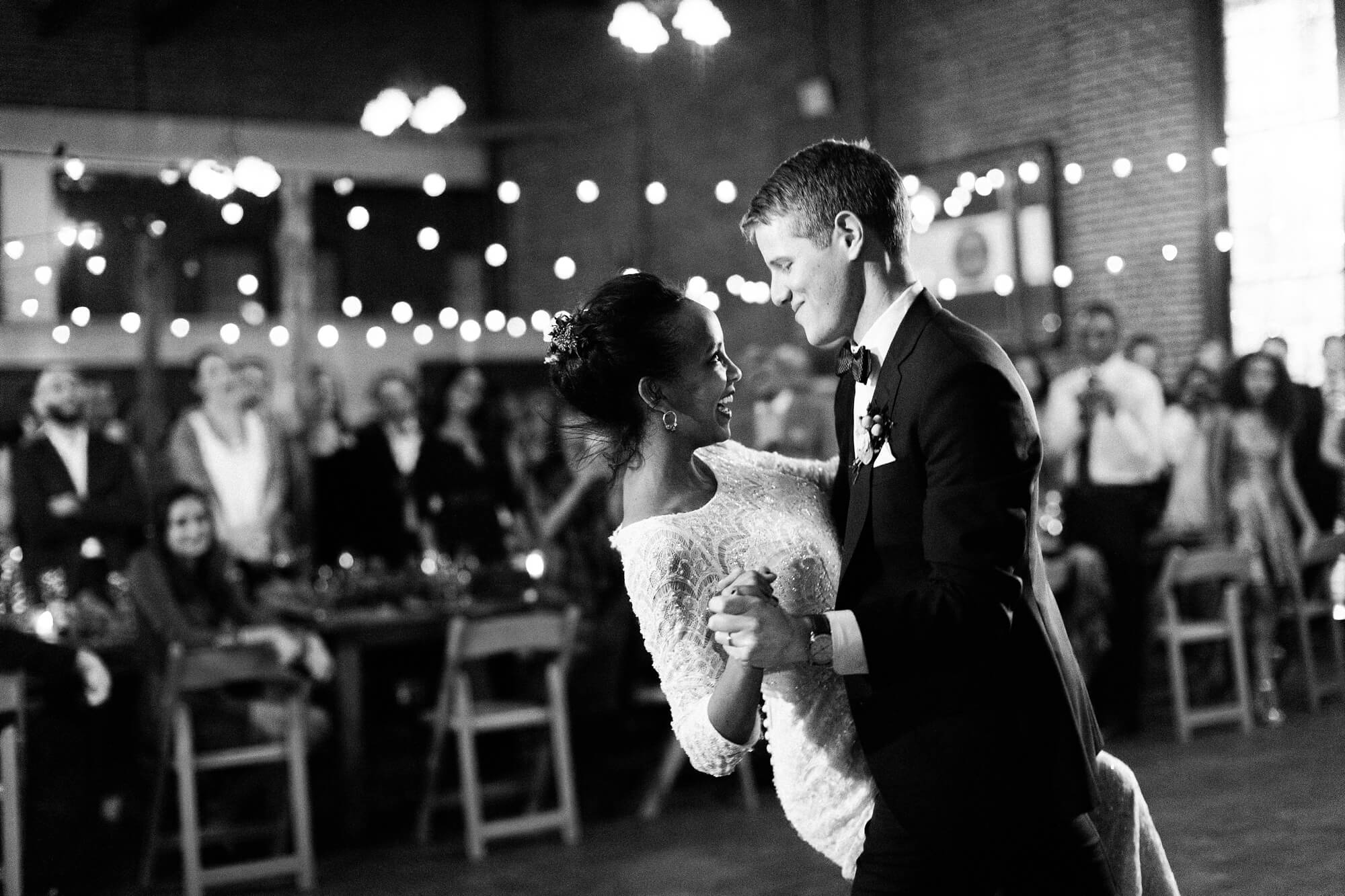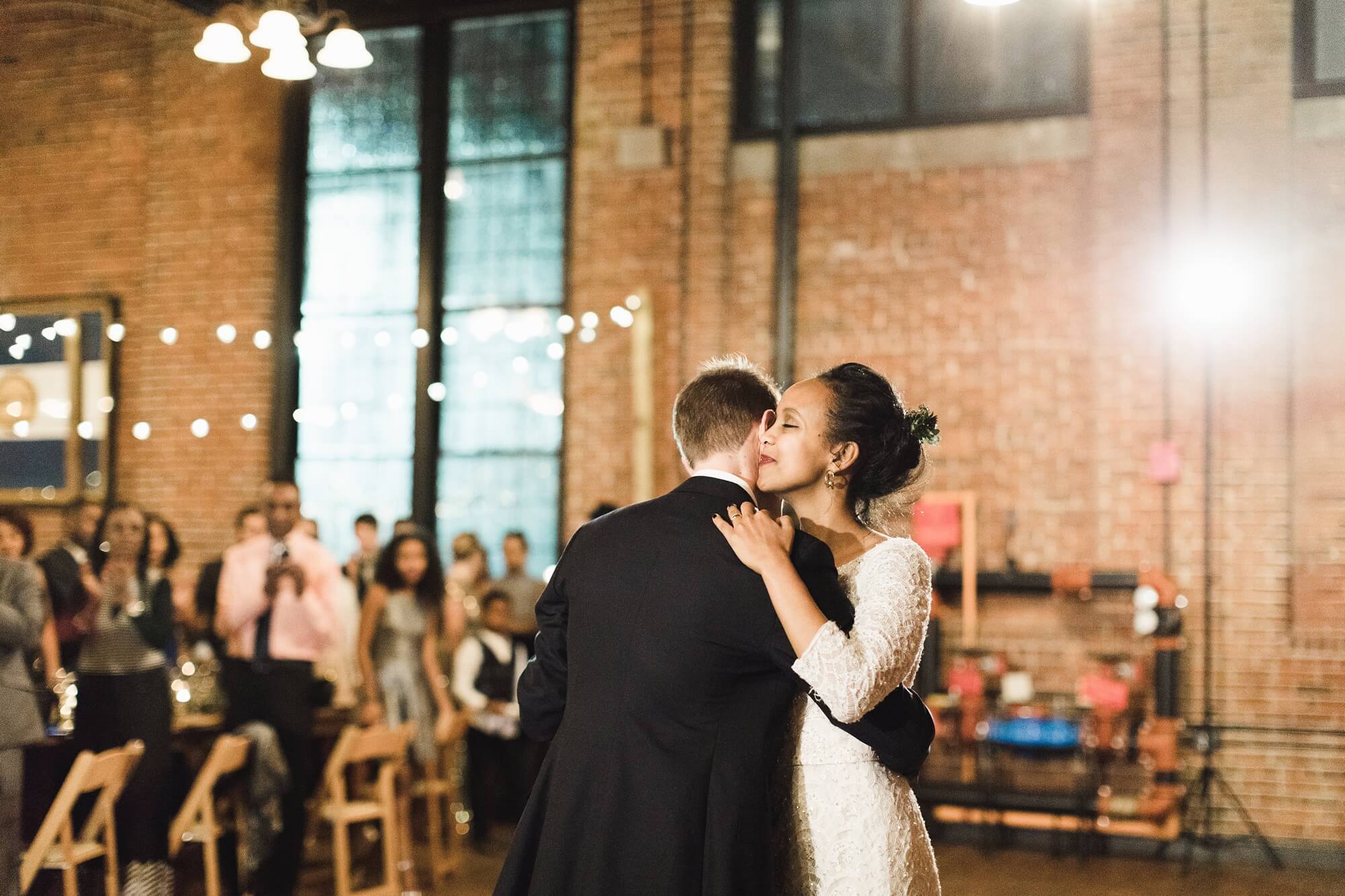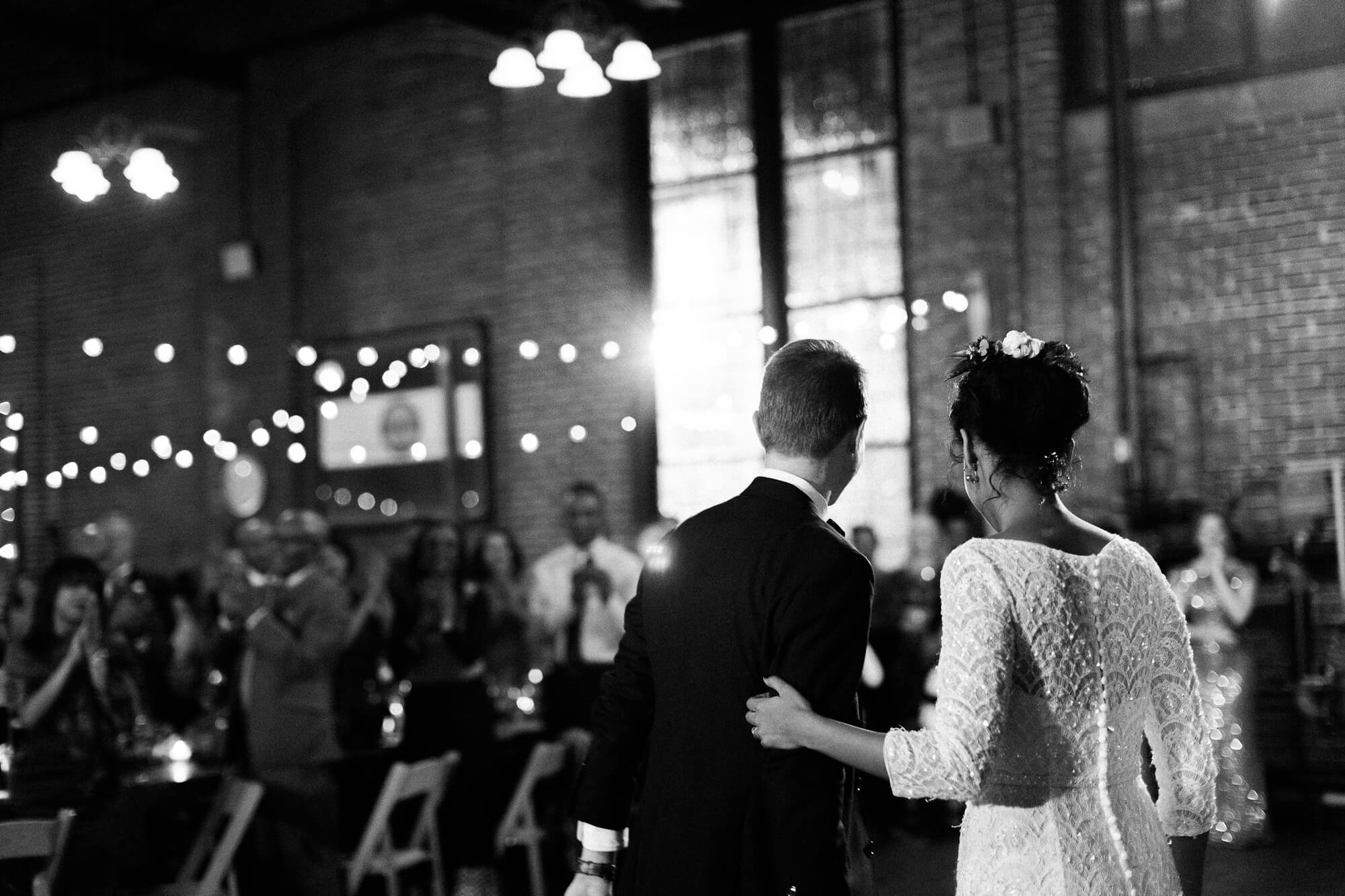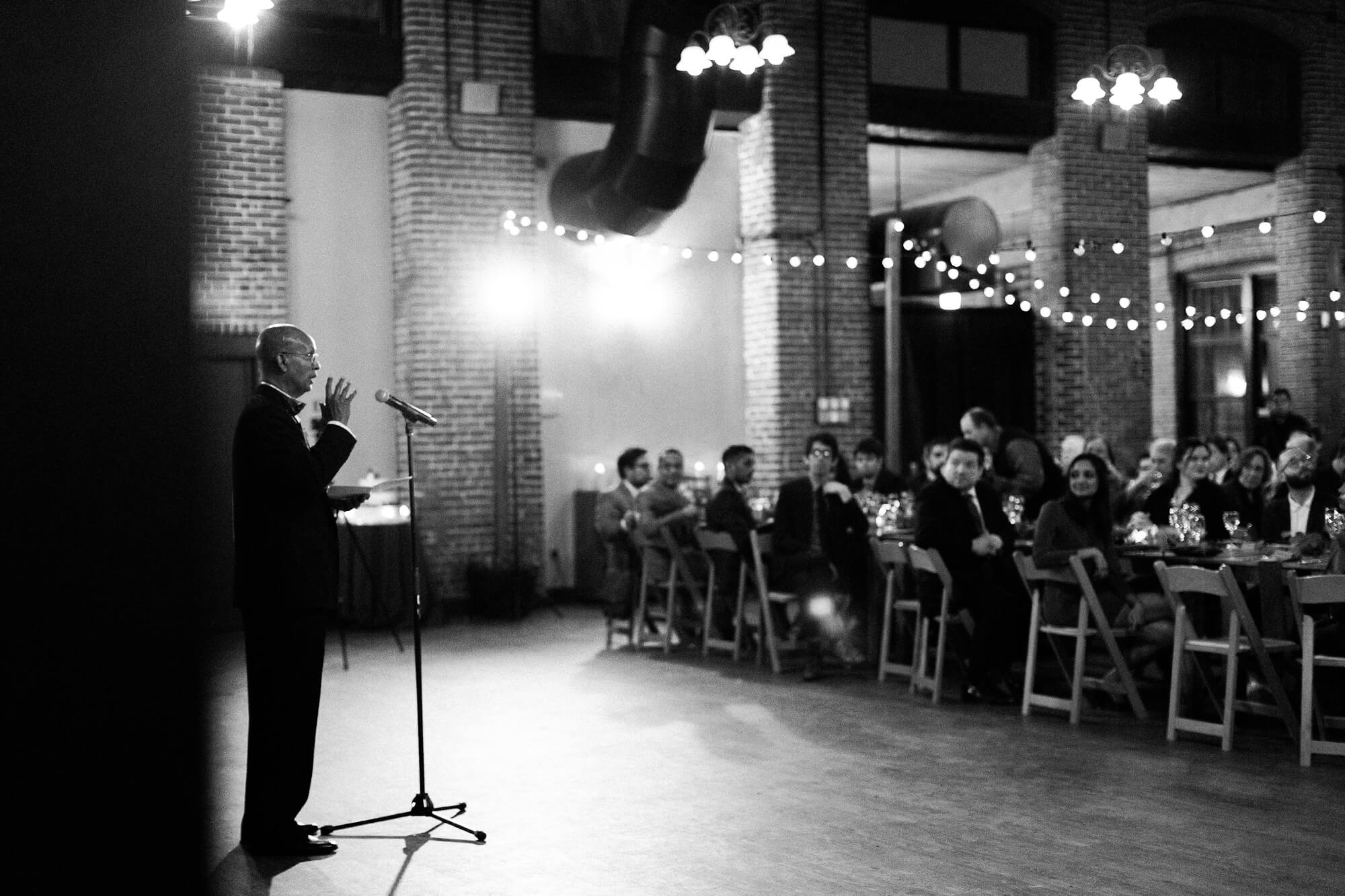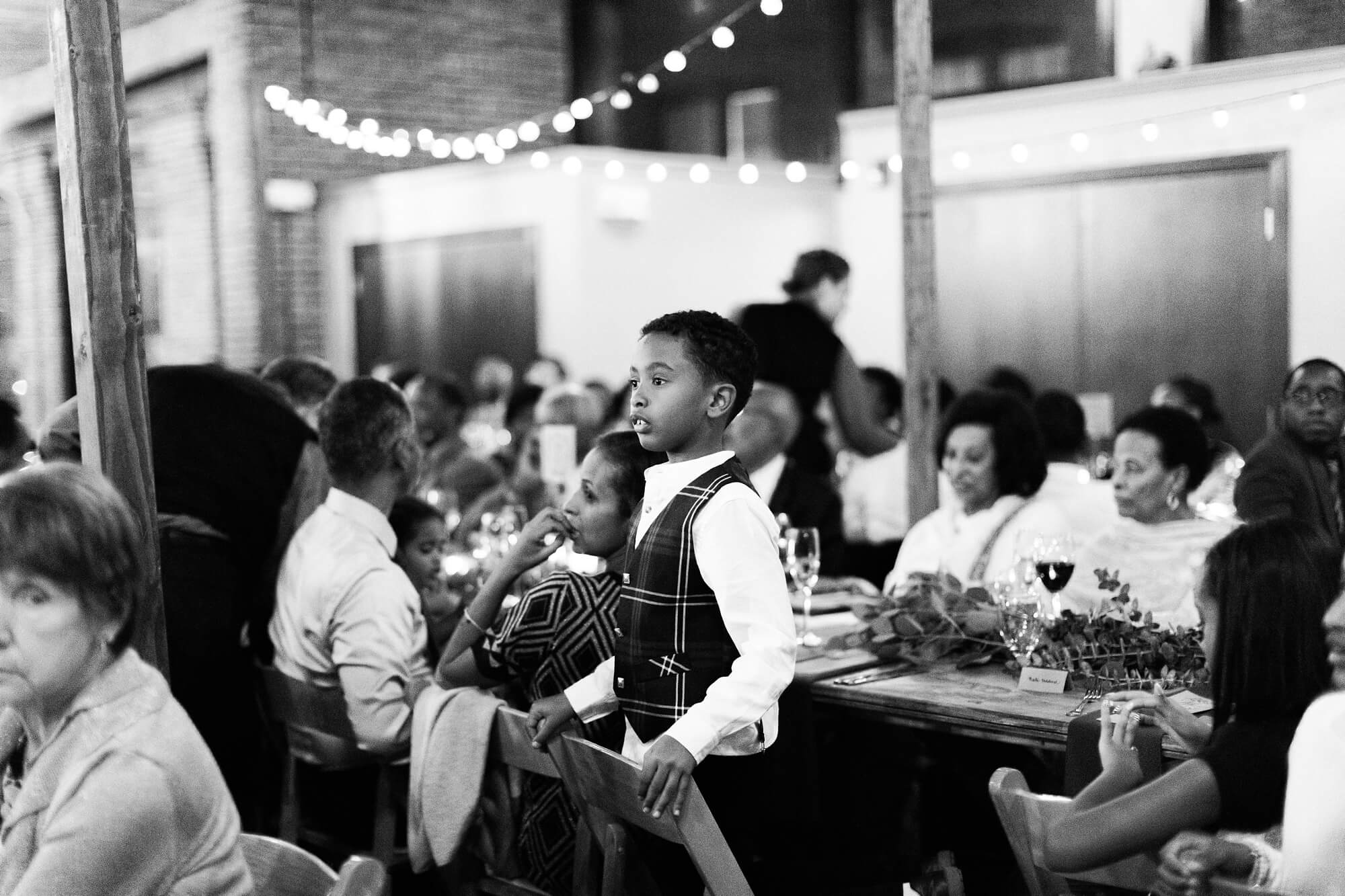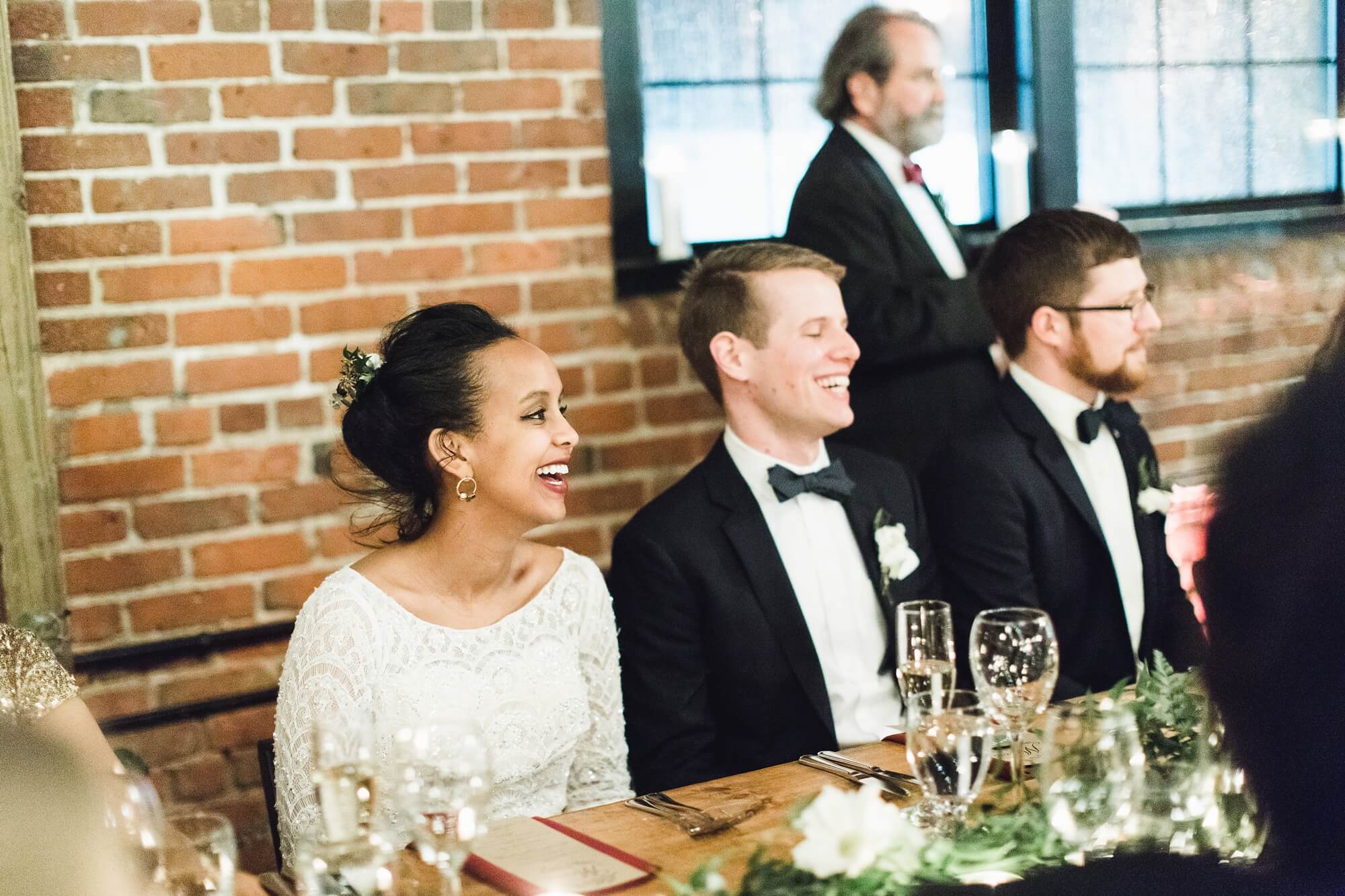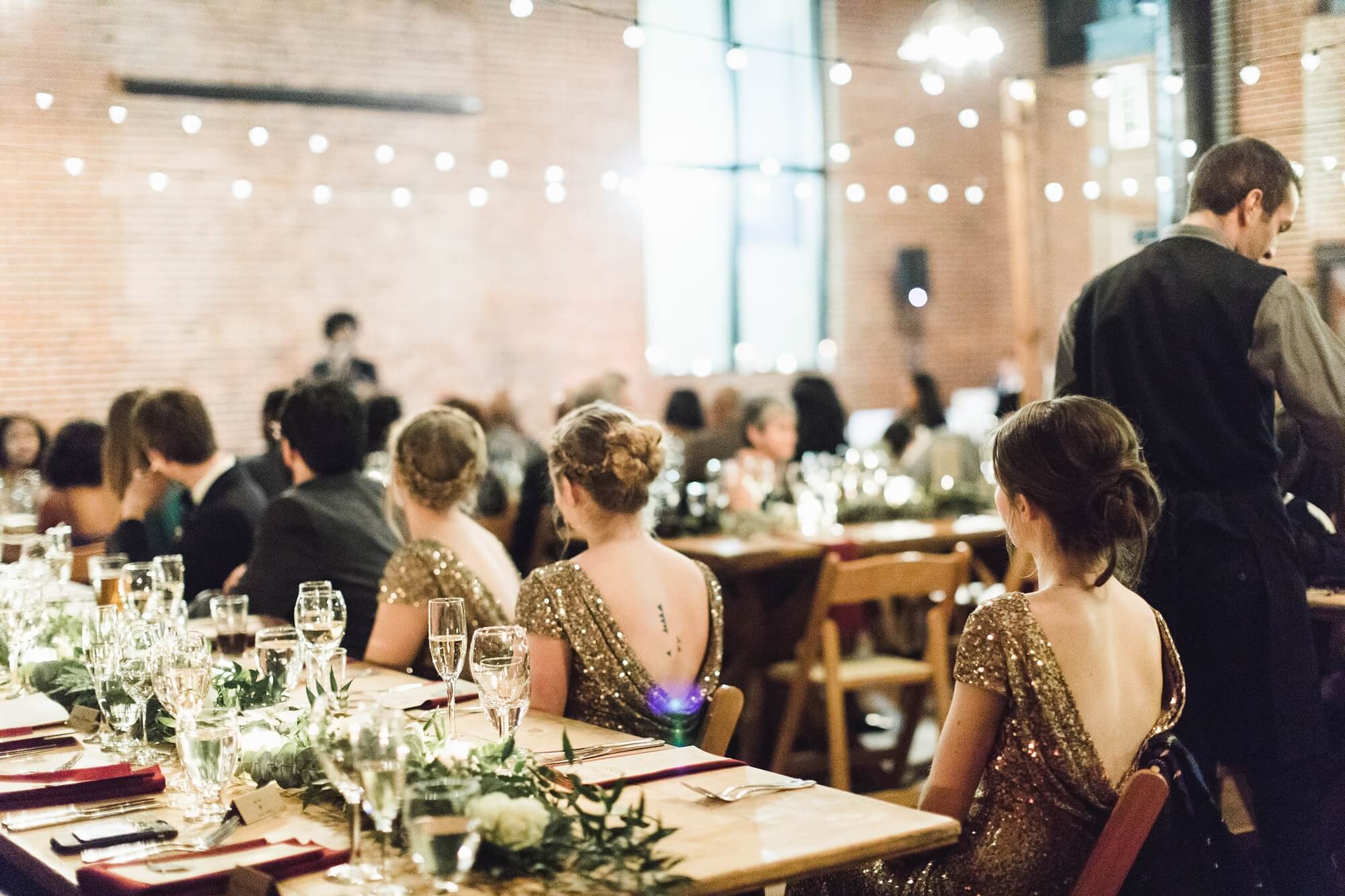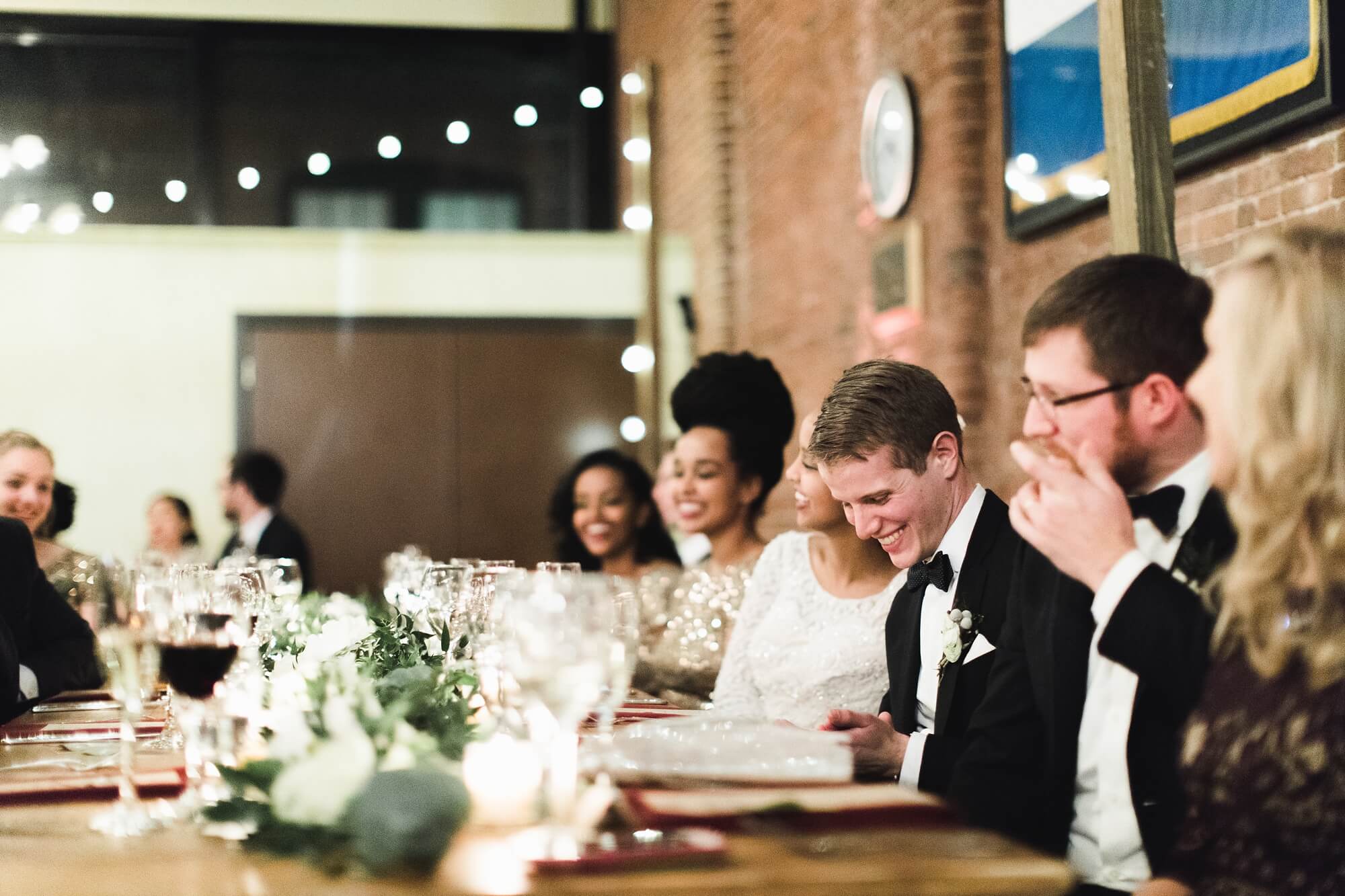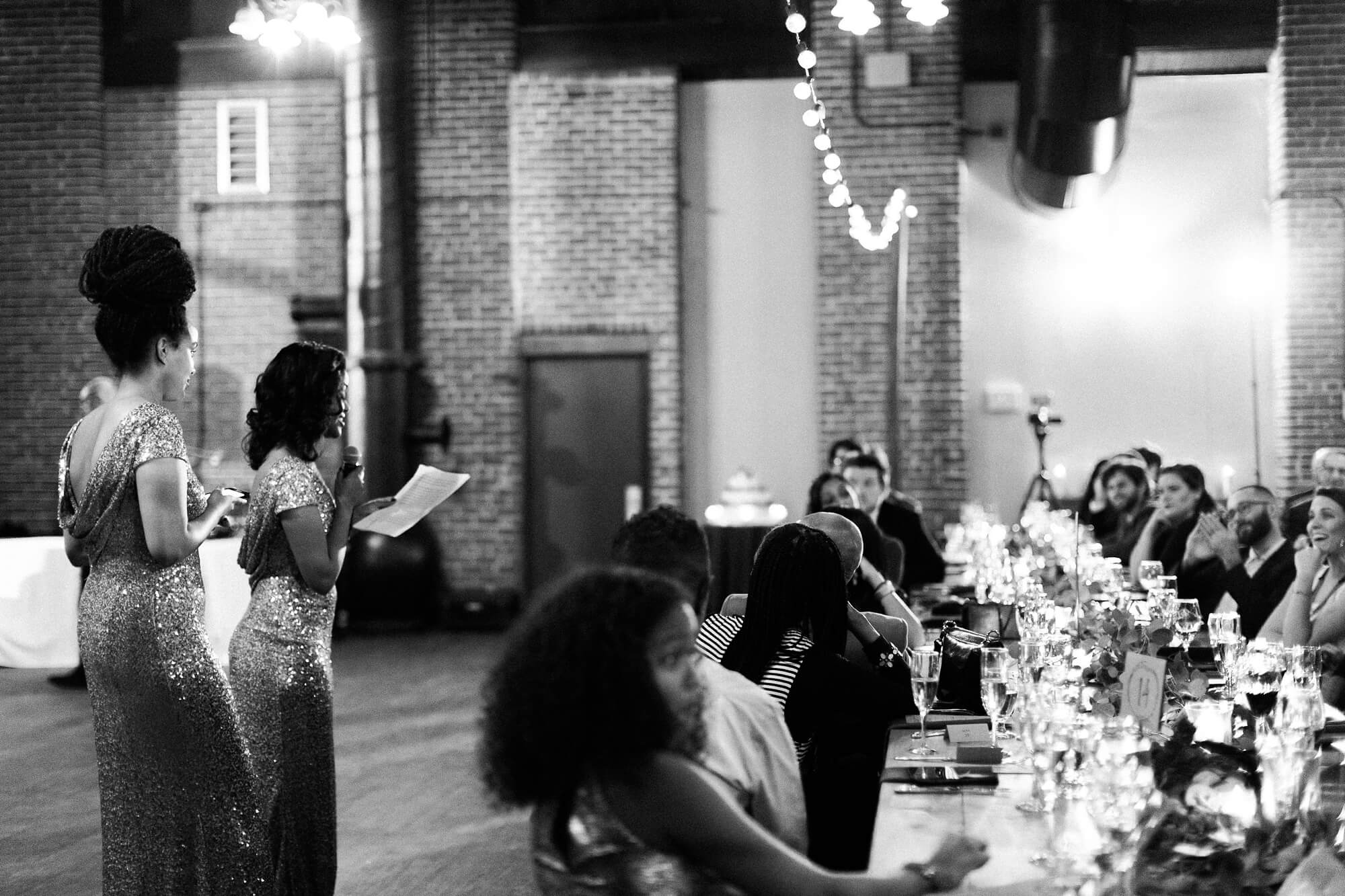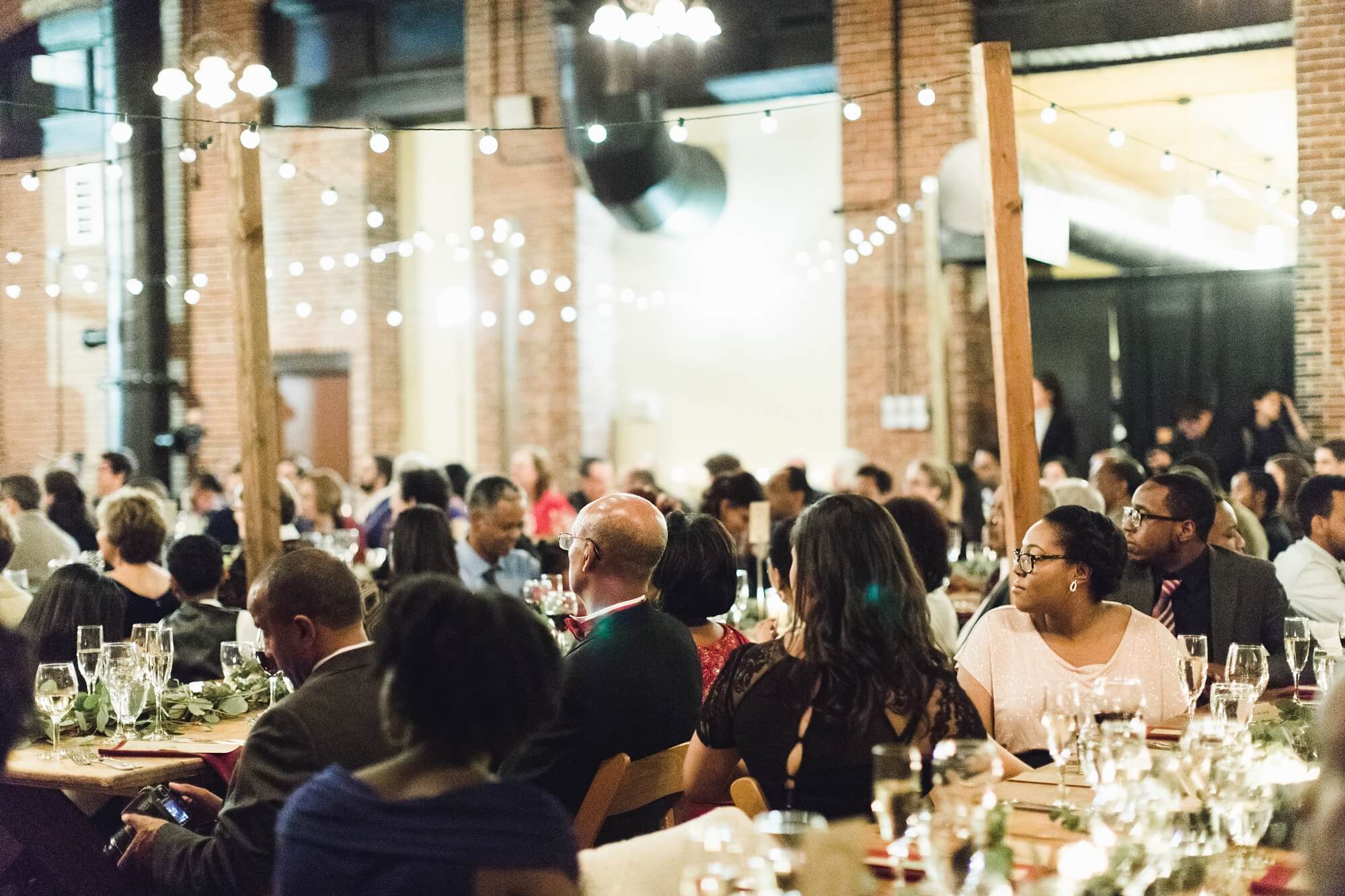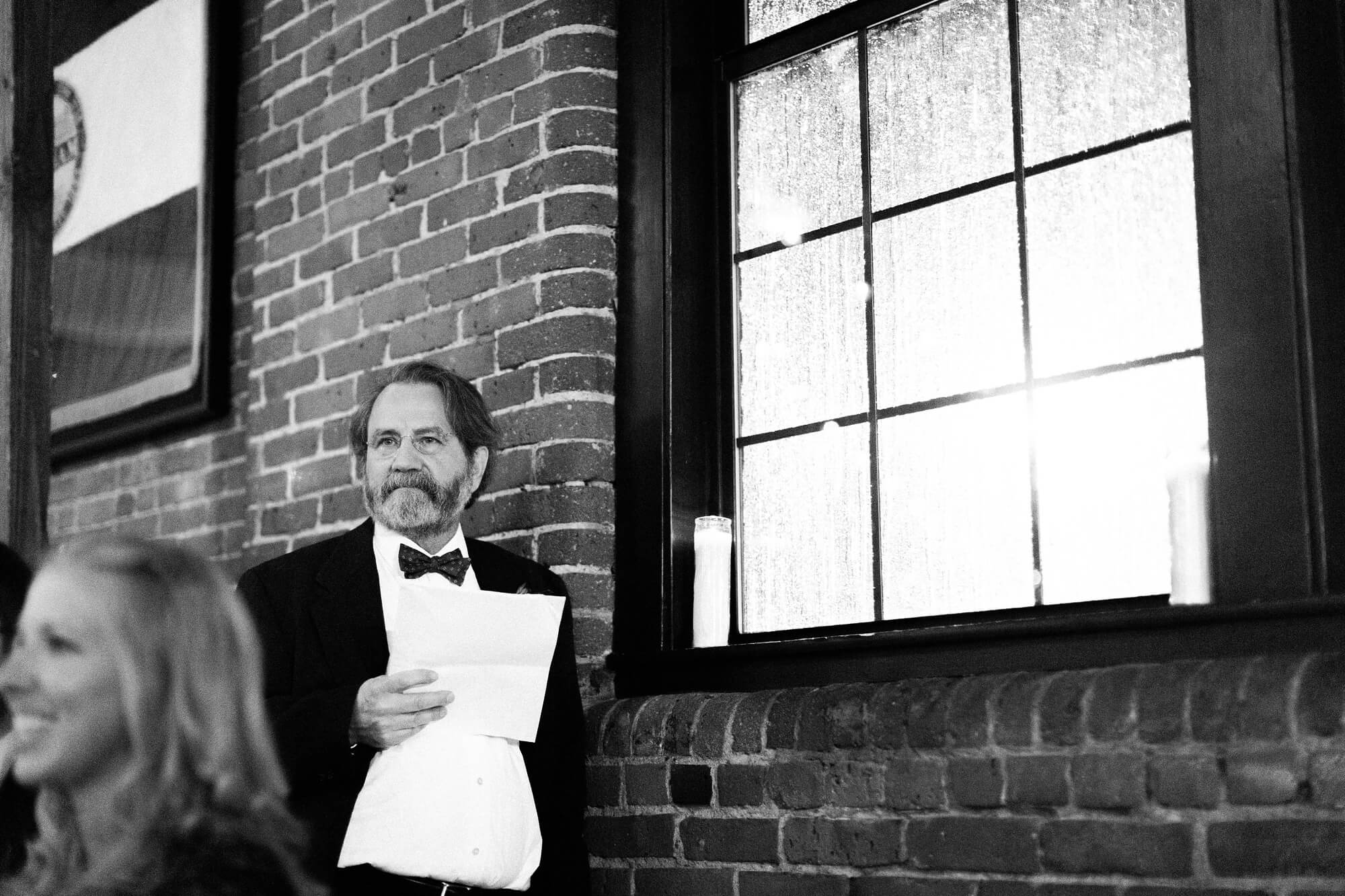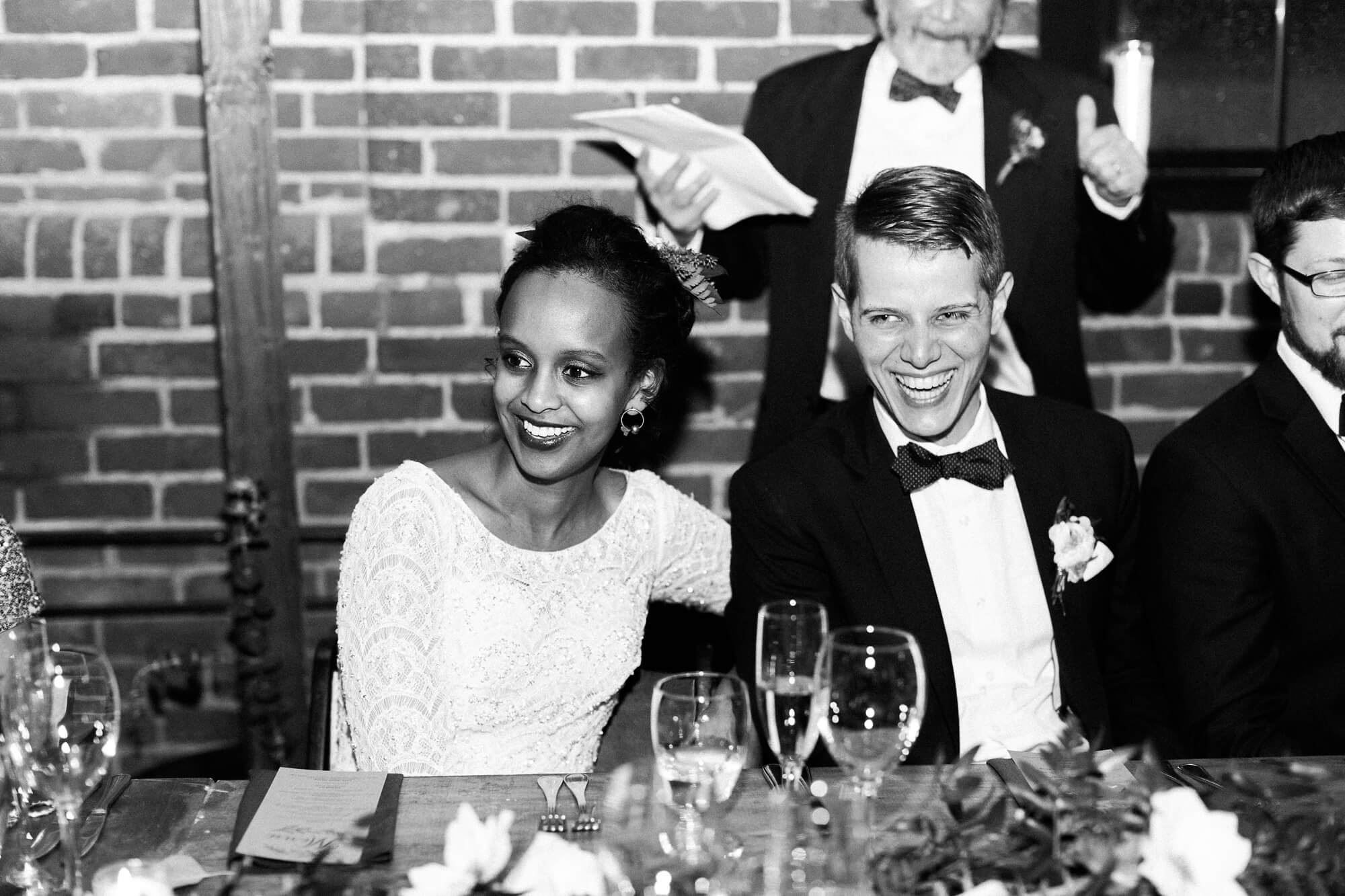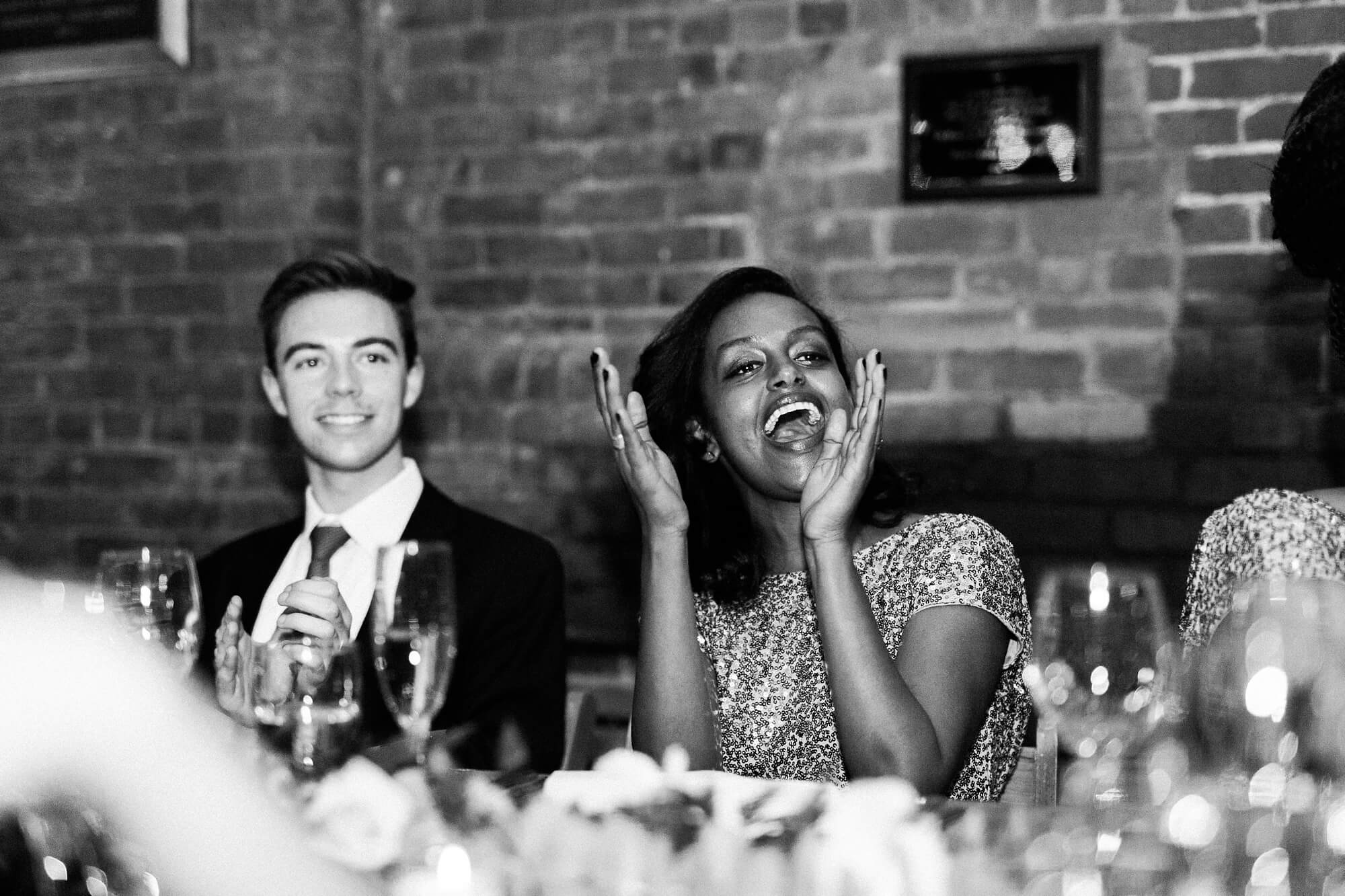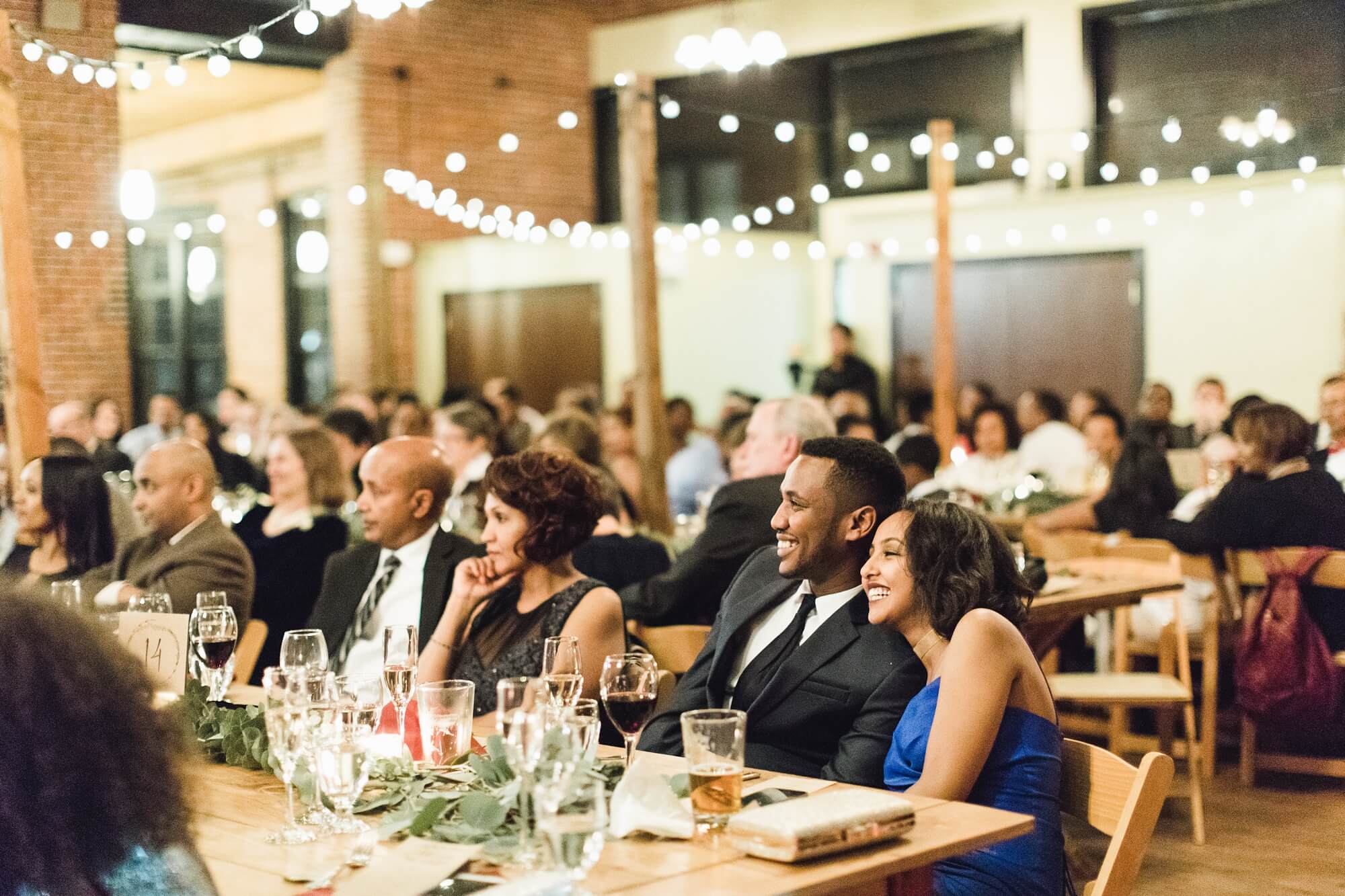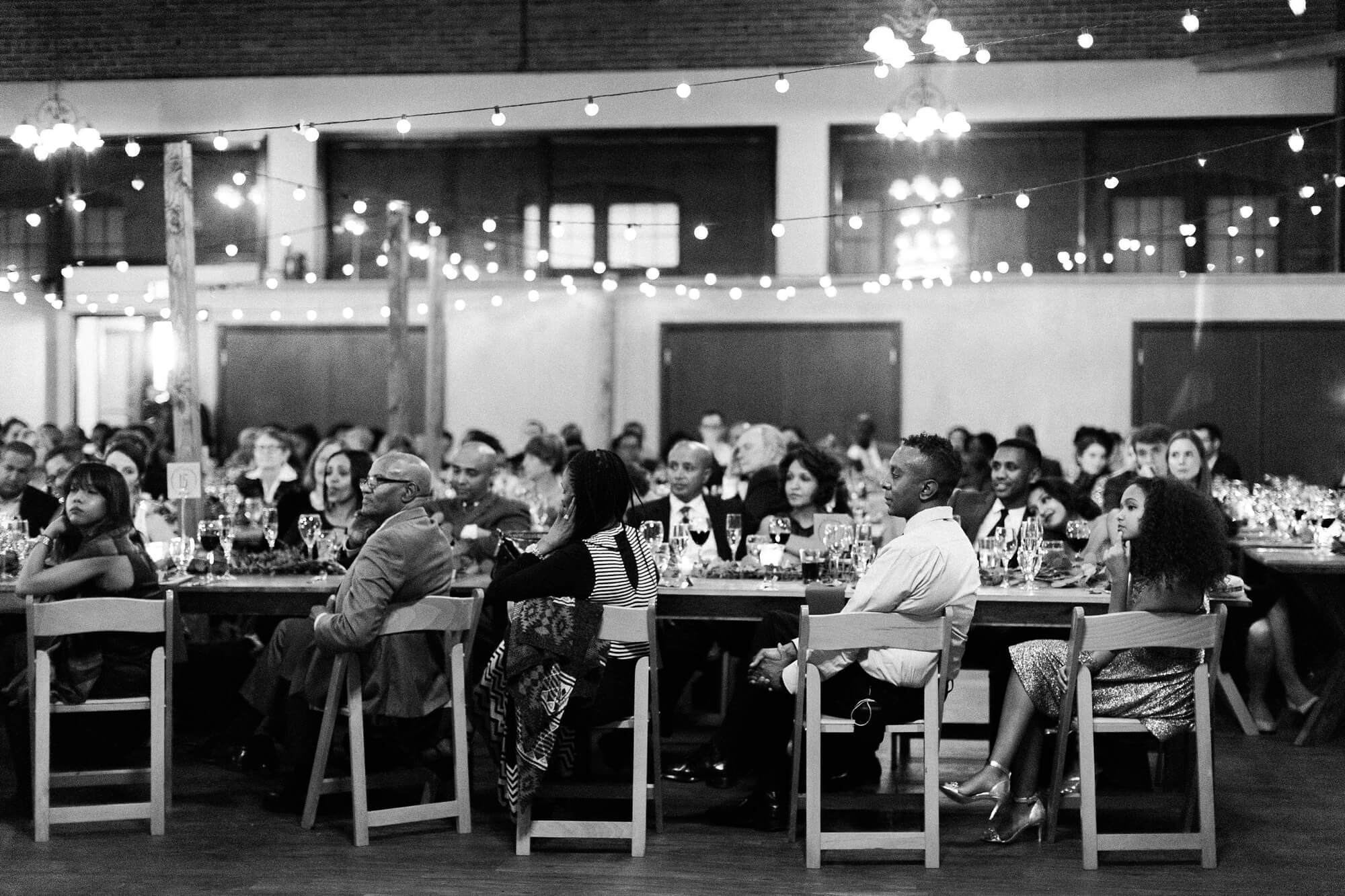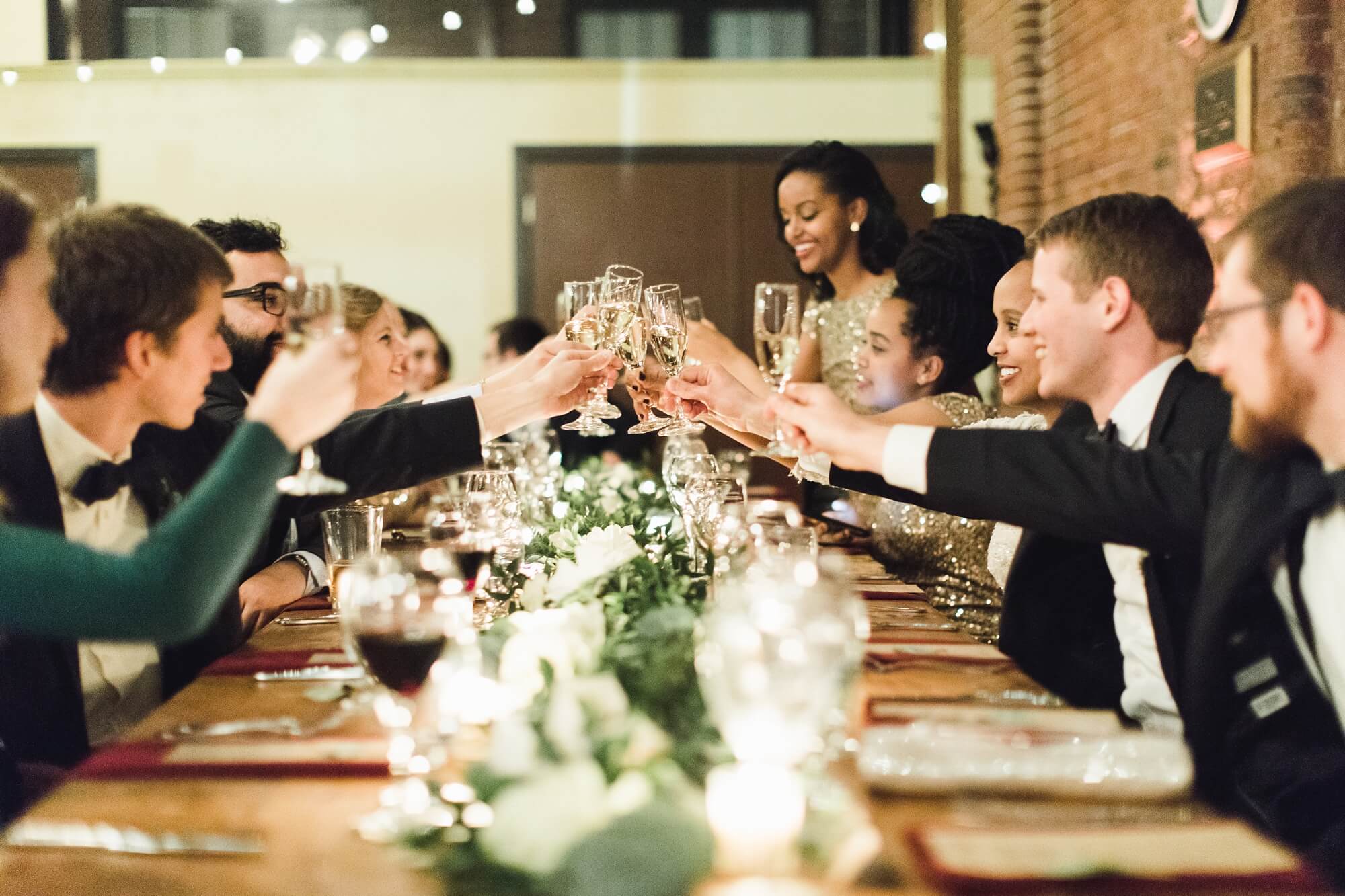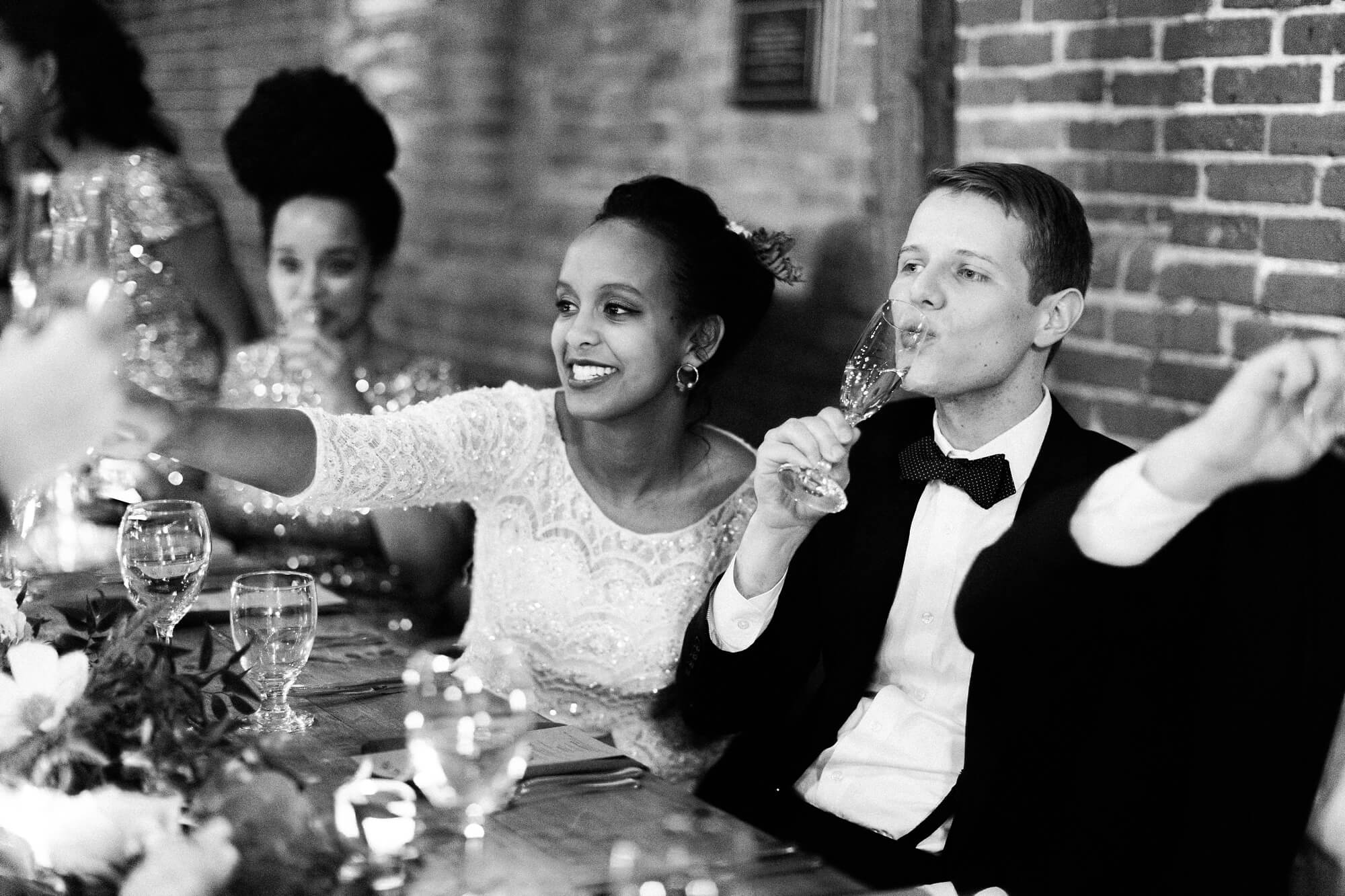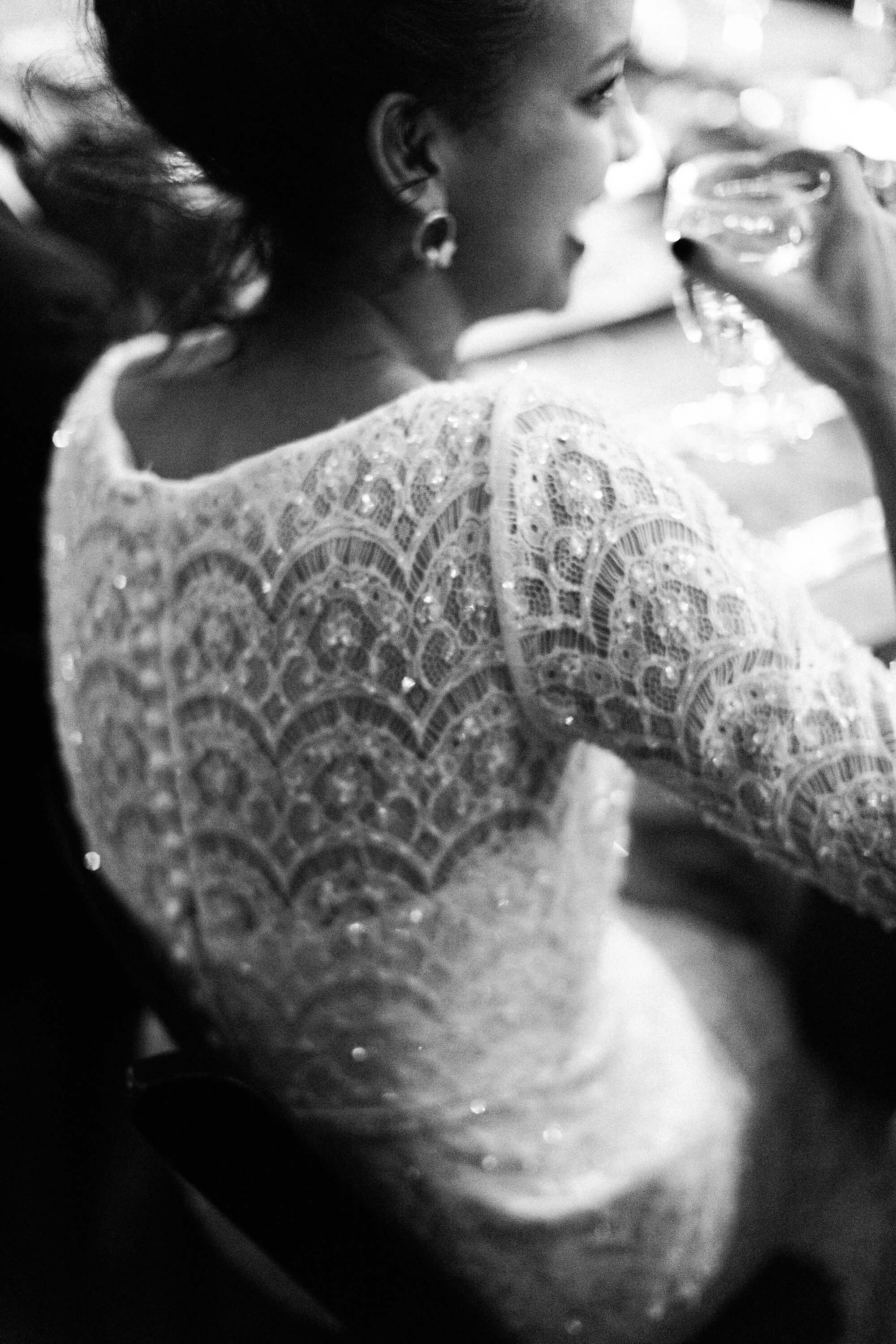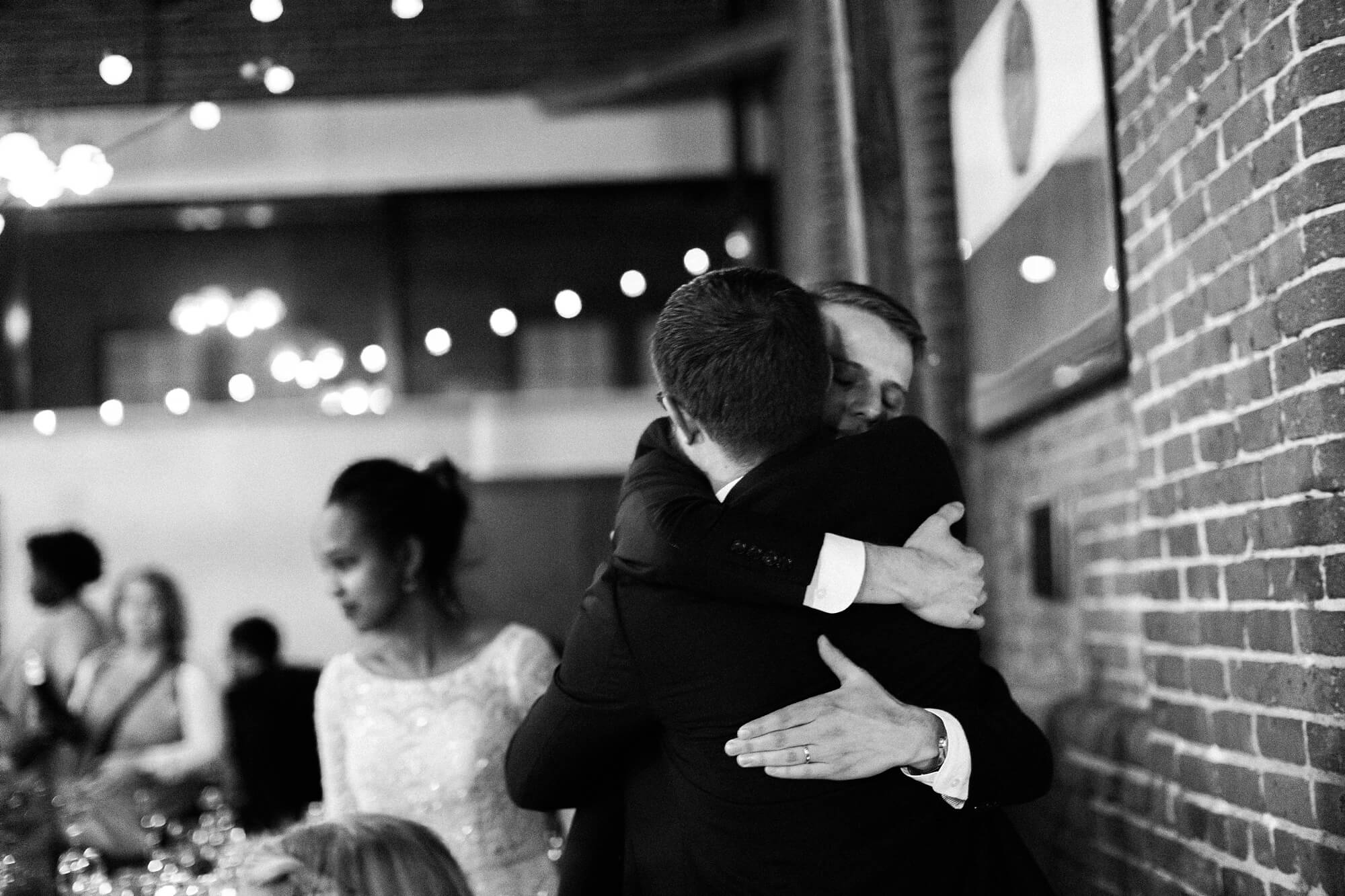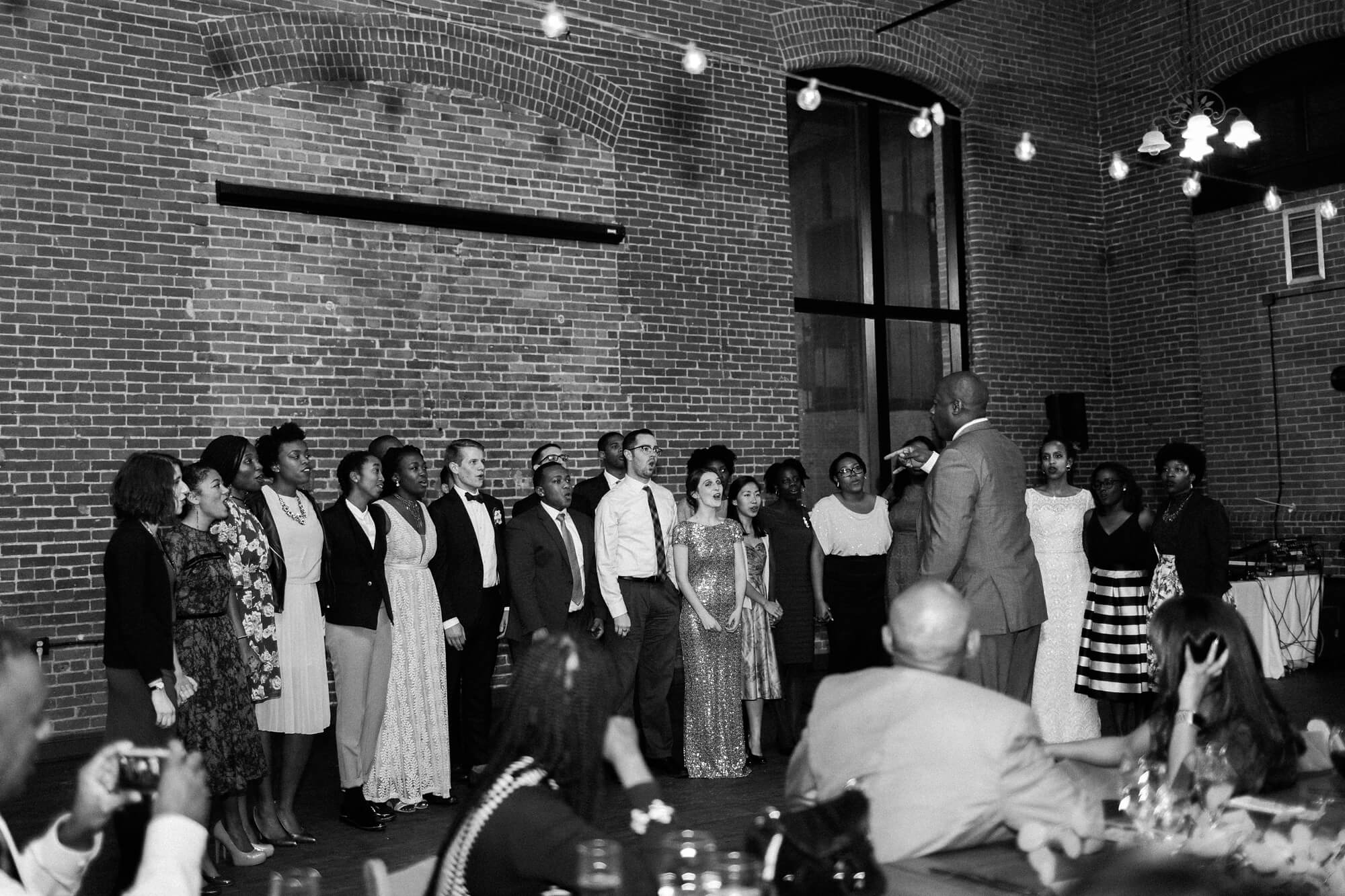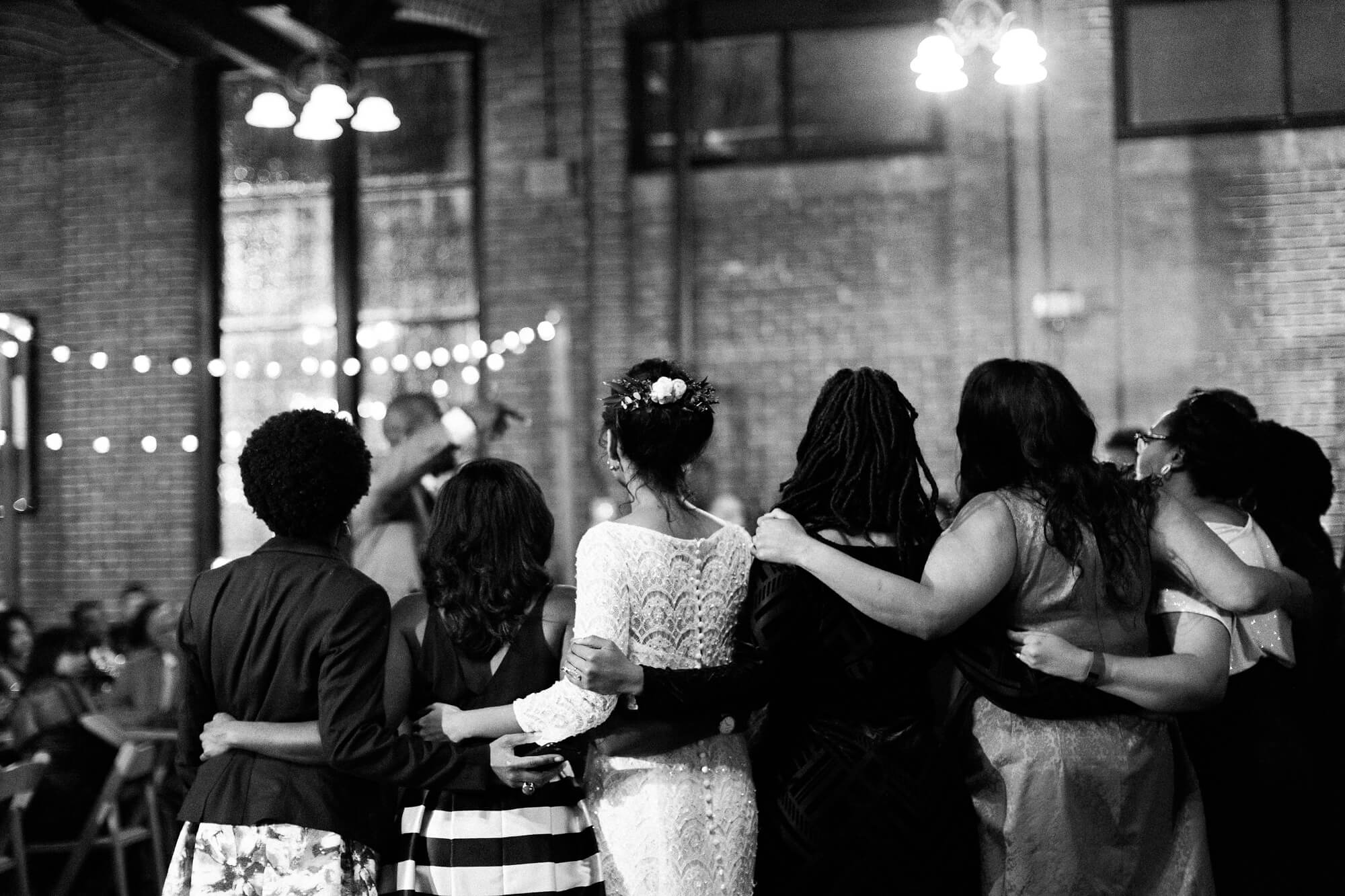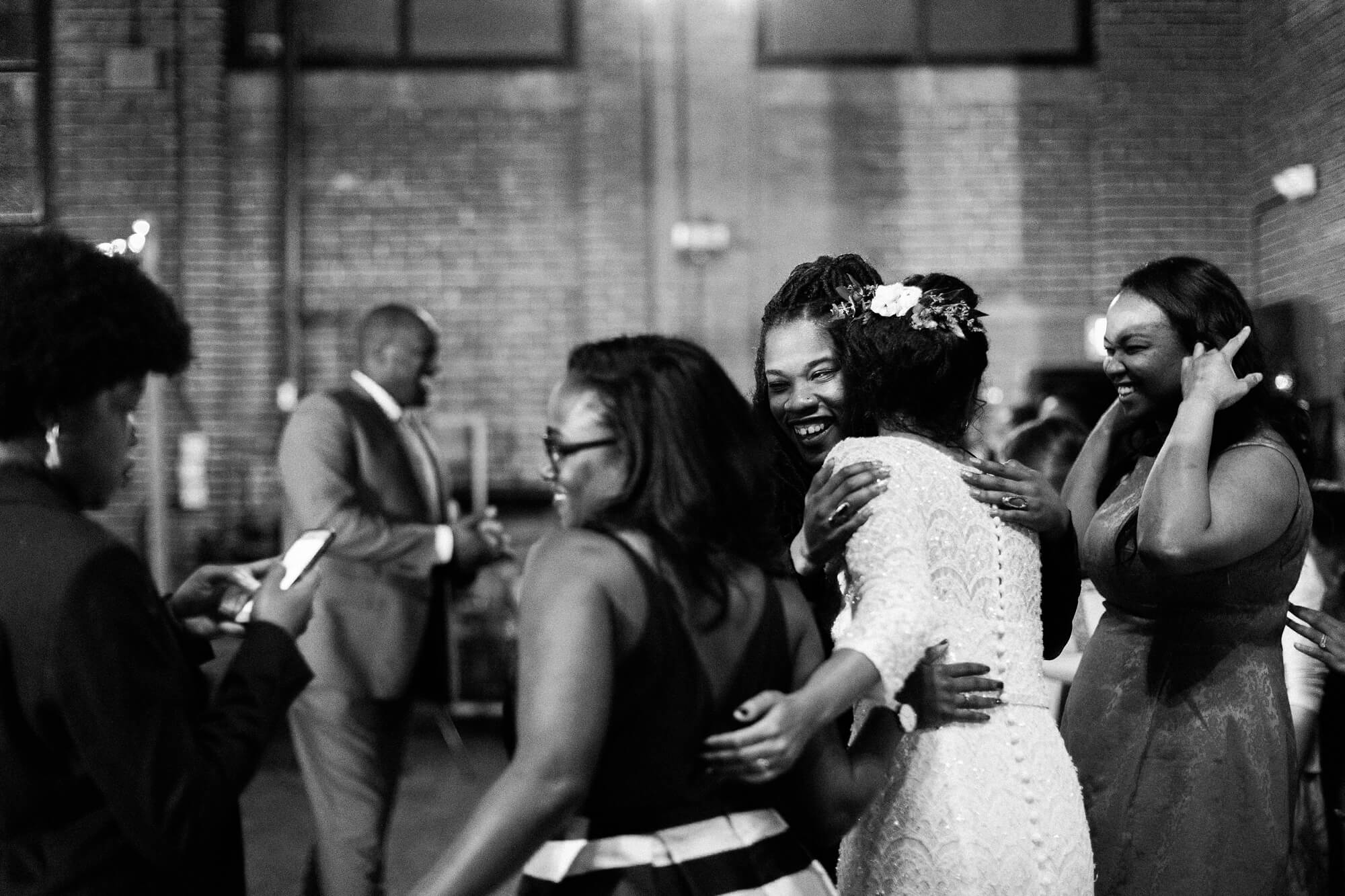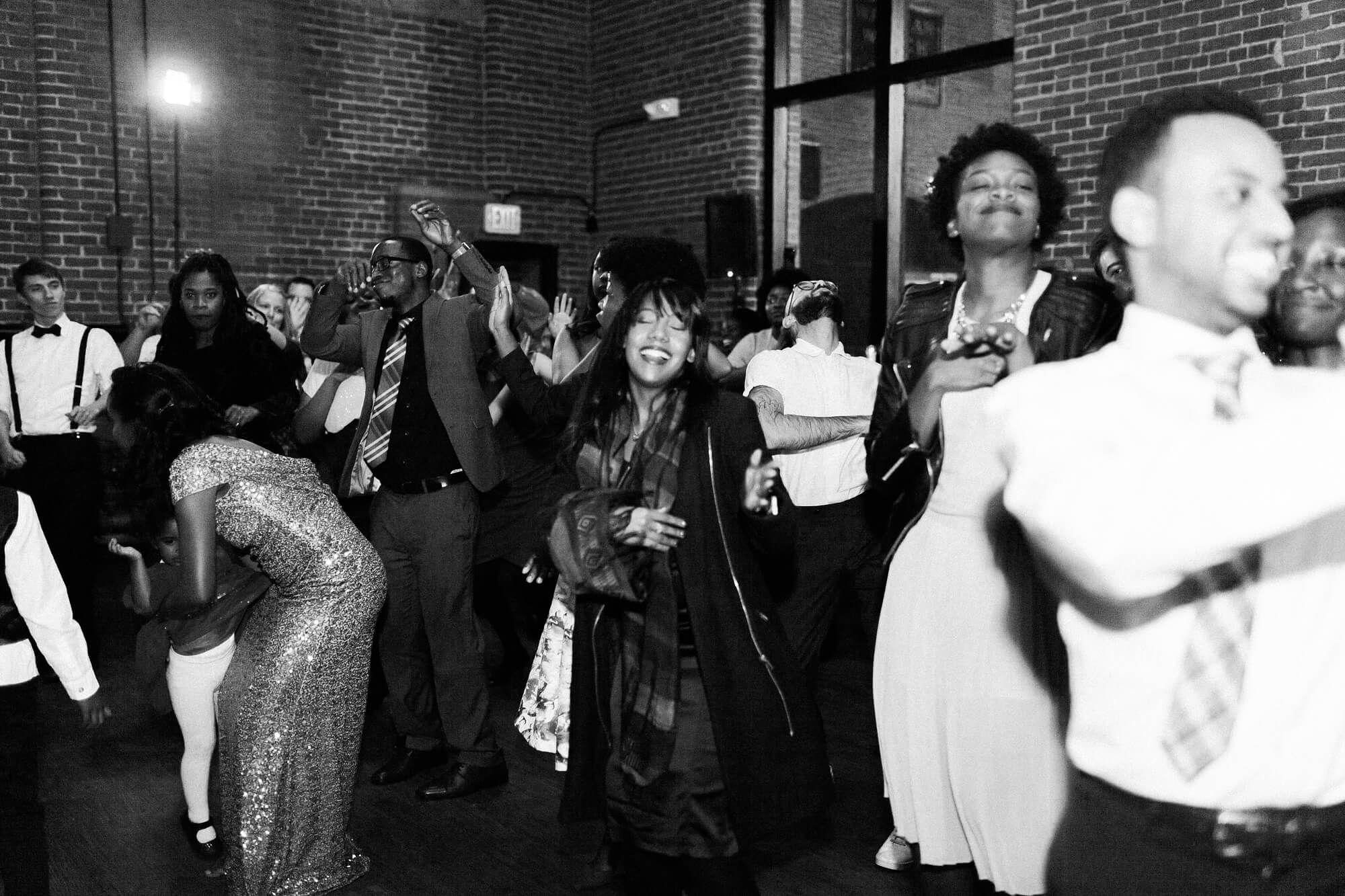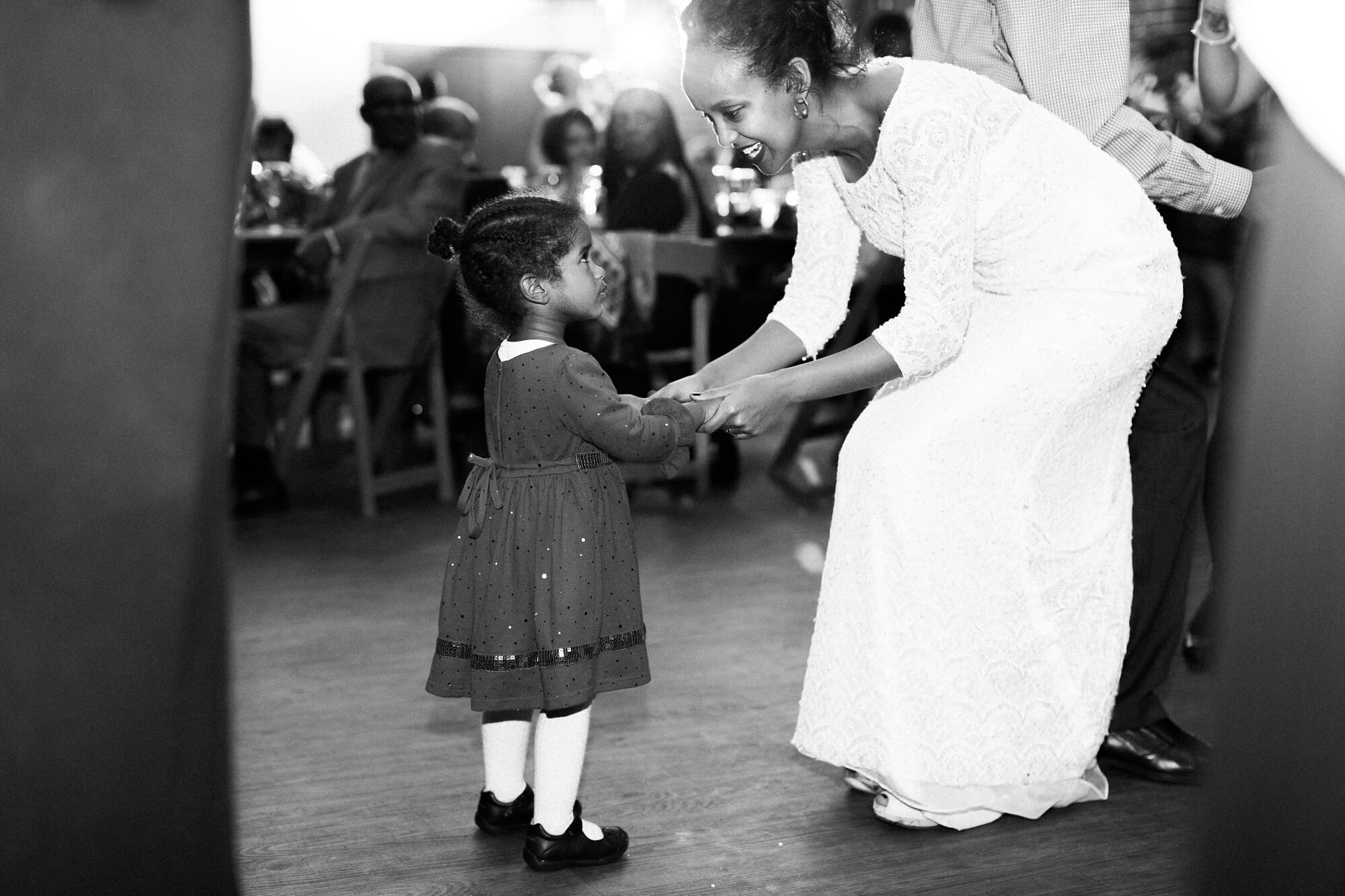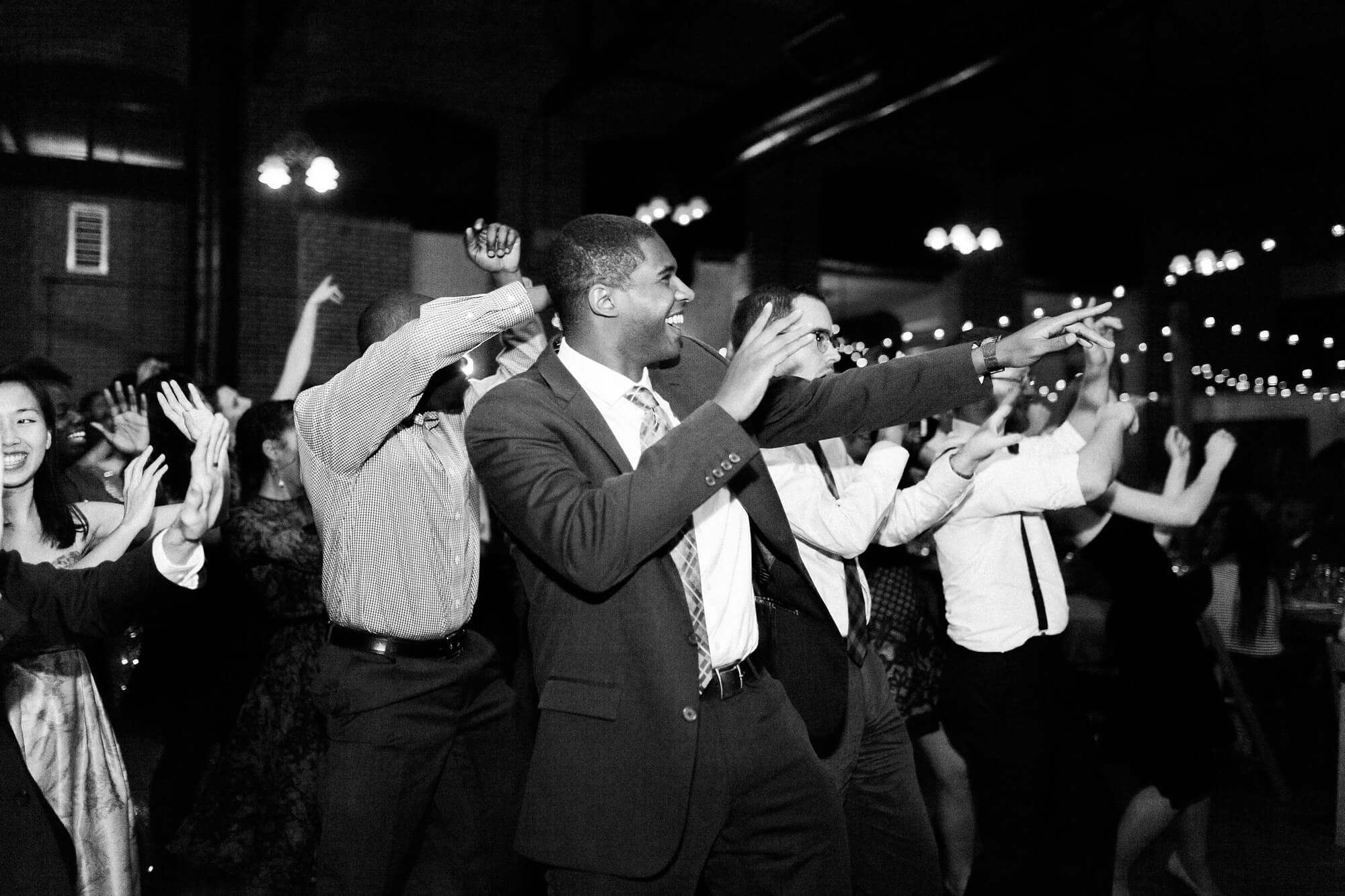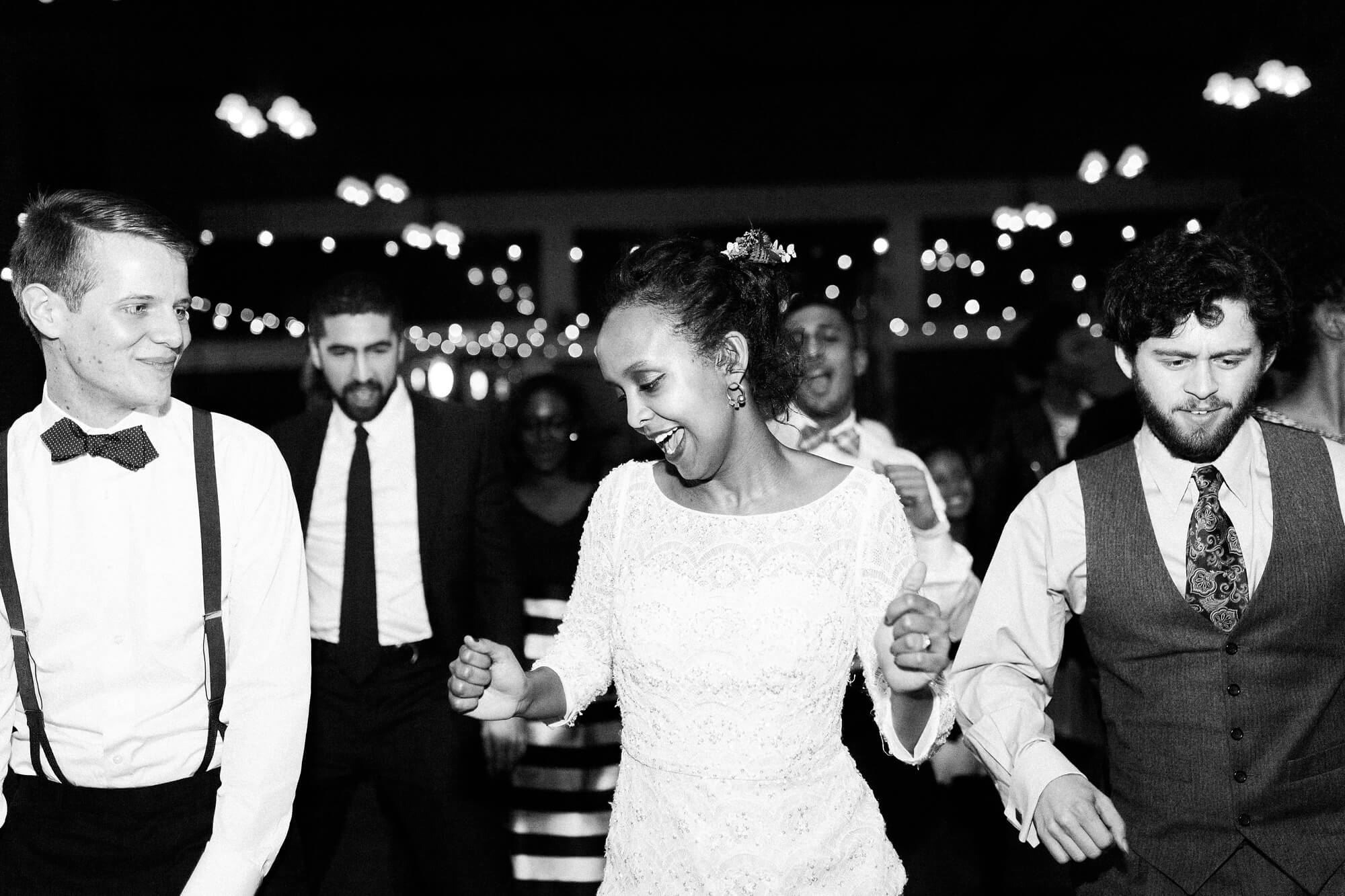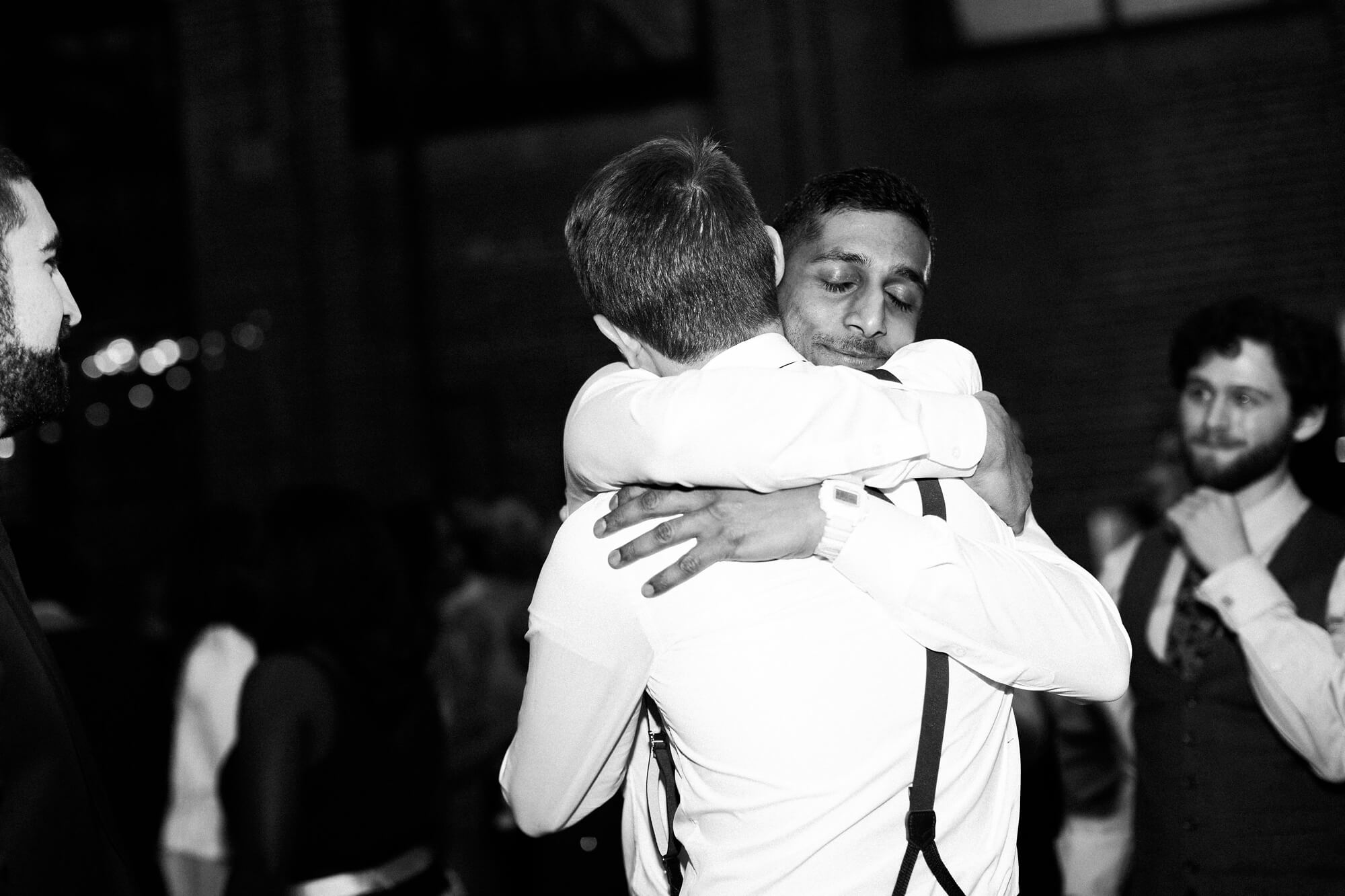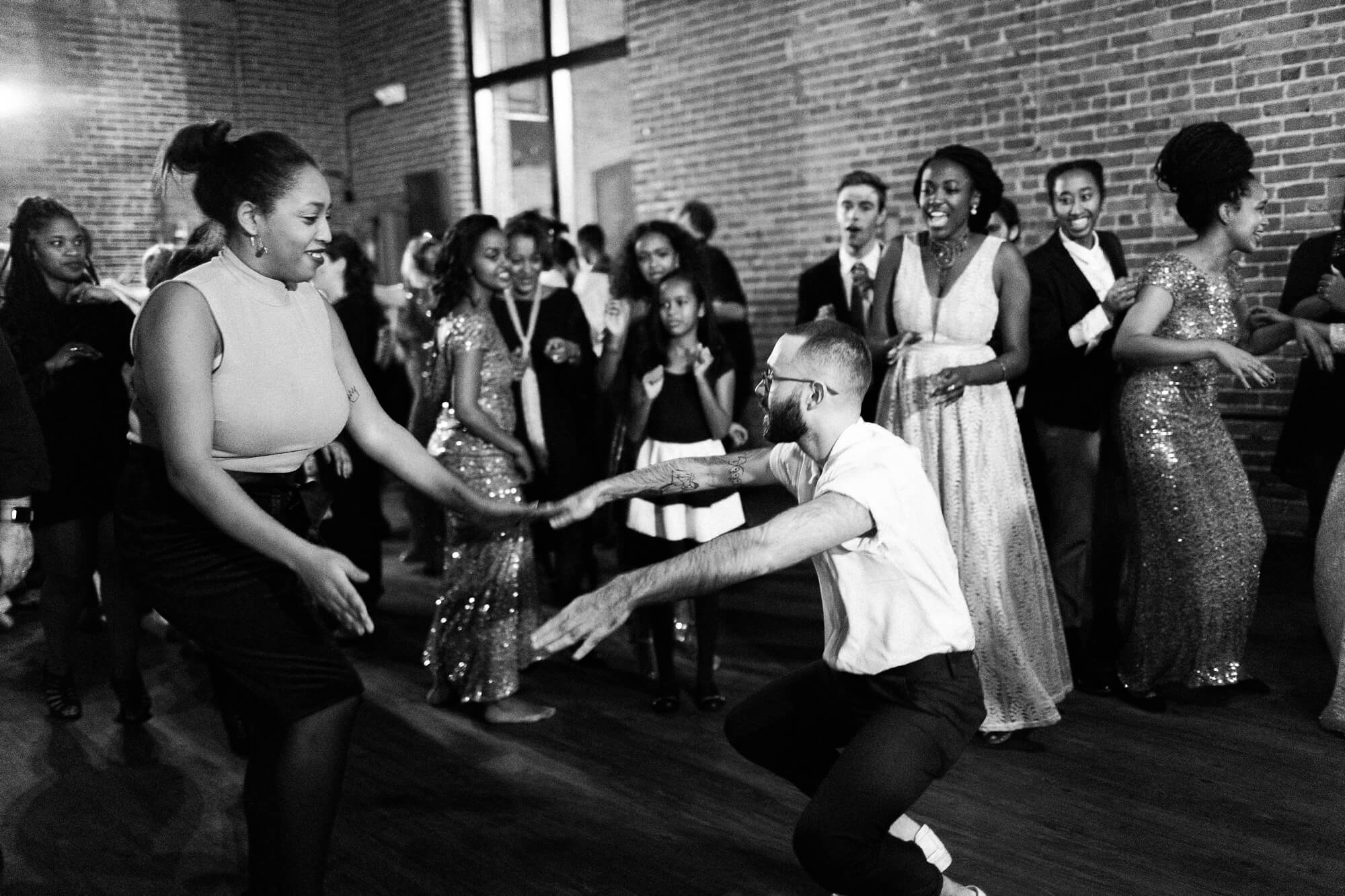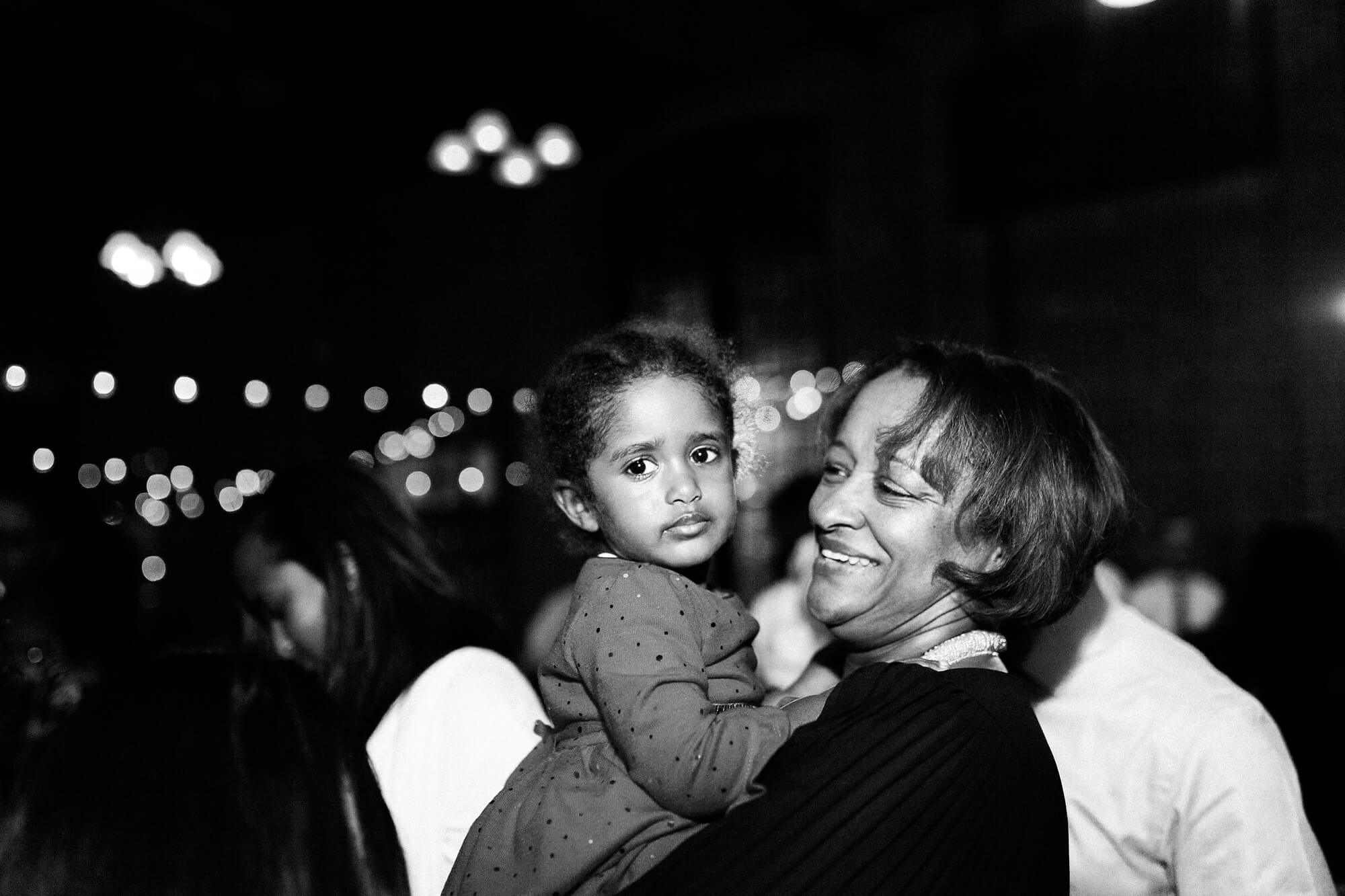 A heartfelt thank you to my friend and second shooter, Allison Sullivan.
Venue || Charles River Museum of Industry and Innovation
Rings || Everli
Dress || David's Bridal
Florist || True Vine
Hair Stylist || Simply Erinn's
Caterer ||  BG Events and Catering 
Cake || Dessert Works
Videography || Orange Films